Jung Jae-young, Han Ji-min in opposites-attract romantic comedy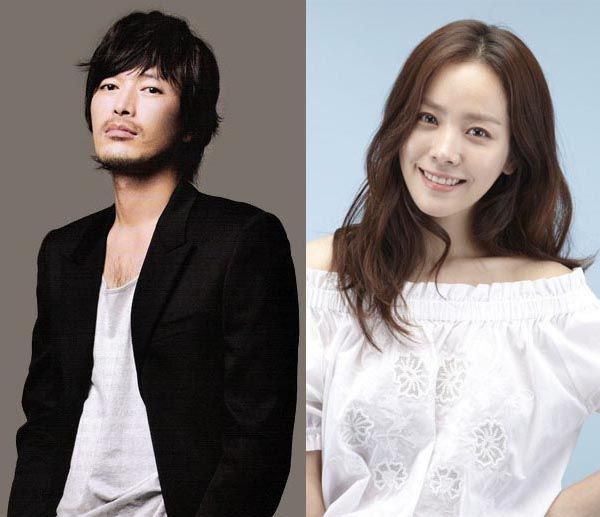 Newly announced romantic comedy Plan Man sounds pretty awkward as a movie title, but it does offer an amusingly literal conflict when the hero — an uptight, planning-obsessed germophobe — gets his world shaken up by (who else?) a heroine who lives her life planlessly. Aw, the ol' opposites-attract number, always good for a rom-com premise.
Cast as the film's leads are two charismatic actors, Jung Jae-young (I Am a Murderer, Countdown) and Han Ji-min (Rooftop Prince, Padam Padam). His character sounds like our typical OCD fussbudget: He sets his alarm for everything and arms himself with disinfectant. She, on the other hand, lives aimlessly, although maybe it's because she has no need to plan when her life is so repetitive. They meet, fall in love, and change each other. All while offering up laughs in what is described as a "human comedy." (It's an awkward use of the English, but human tends to get thrown around when we're talking about heart-warming dramedy type fare, rather than slapstick hijinks.)
That's about all we get about the plot, but I figure it's enough for me to picture the clashing of personalities already. It's an incredibly simple concept to carry a movie, but most rom-coms live and die by the chemistry of their leads, and I hope they'll have some. Jung Jae-young has a wonderful presence onscreen, whether he's being skin-crawlingly creepy or warm and endearing, and Han Ji-min can spark to life given the right role. She's not quite as good as he is if we're talking acting skills, but she's winsome and charming, and if they find a great rapport I can see this working. I hope — I'm always on the lookout for a good upbeat rom-com.
Plan Man will begin filming in June.
Via Segye
RELATED POSTS
Tags: Han Ji-min, Jung Jae-young