Queen's Classroom releases posters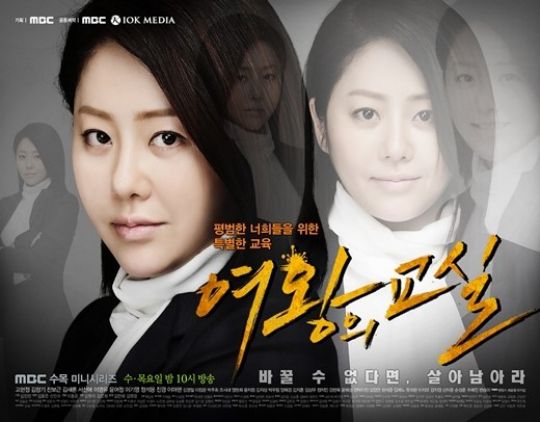 Here are the posters for MBC's new Wednesday-Thursday drama Queen's Classroom, the Japanese drama remake starring Go Hyun-jung as a rigid and exacting dictator… turned sixth-grade teacher. I wish I could say they were pretty posters, or ones that didn't look like they were either cobbled together out of her past dramas, or pulled out of the What Not To Do pile in photoshop class, but there you have it. Five Go Hyun-jungs, some in spectral form, starin' right at me, multiplying and refusing to be ignored.
Bad posters notwithstanding, the drama might be a worth a shot for the child cast alone, which includes some great young talent: Kim Sae-ron (Ajusshi), Seo Shin-ae (Incarnation of Money), Kim Hyang-gi (A Werewolf Boy), and Chun Bo-geun (Gone With the Wind) are the four main characters among the students. They're all seasoned child actors (crazy that there is such a thing) with impressive movies and dramas on their resumes.
The 16-episode drama will follow their sixth grade class, as they get assigned the scariest new homeroom teacher who ever lived, and have to find a way to survive her class. Literally. The posters read: "If you can't change, stay alive." She lives by absolute rules, and the belief that she has to prepare these children for the real world through special training. Much like bootcamp, it sounds. The kids won't fall in line so easily of course, so the drama will be in their battle of wills. I don't know — Go Hyun-jung's pretty scary, but a bunch of pre-teens don't exactly seem like they'd be pushovers either.
Queen's Classroom follows When a Man Loves and premieres June 12 on MBC.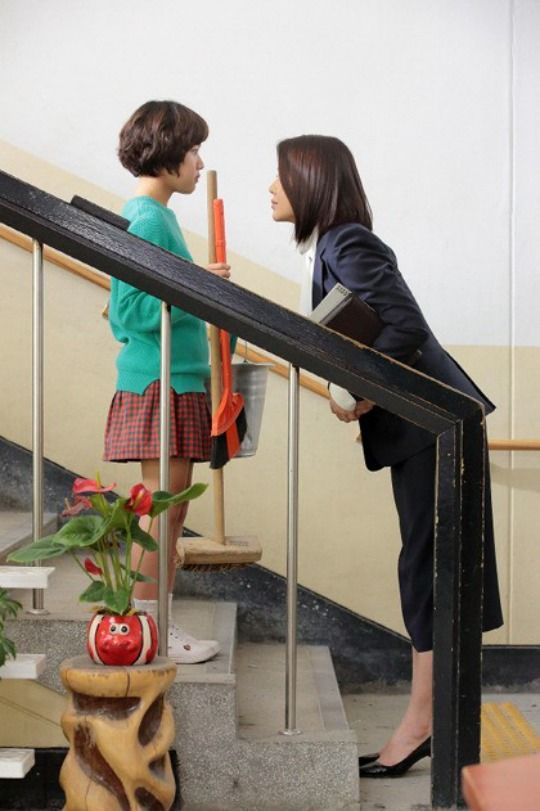 Via My Daily
RELATED POSTS
Tags: Chun Bo-geun, Go Hyun-jung, Kim Hyang-gi, Kim Sae-ron, Seo Shin-ae