Jung Jae-young and Han Ji-min start shooting Plan Man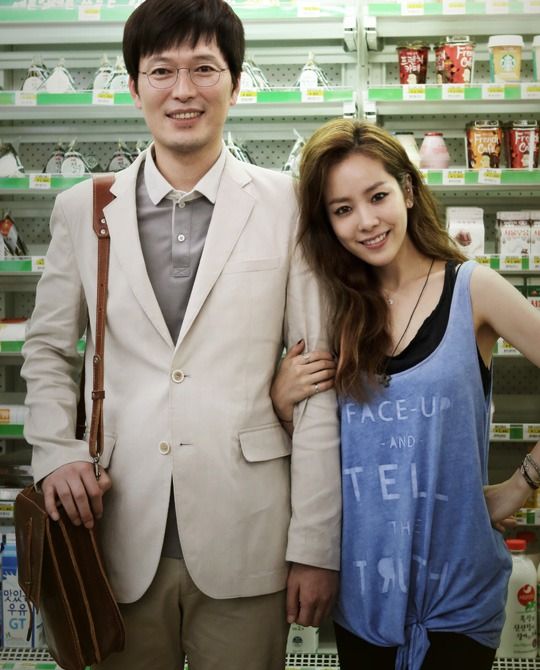 Aw, this rom-com is going to be adorable. Why is this not a drama, again? Jung Jae-young (I Am a Murderer) and Han Ji-min (Rooftop Prince) have started shooting their new movie Plan Man, a warm human comedy about a guy who plans life down to every last detail and can't last one second or take one step without a blueprint in place. Naturally, as this is rom-com world, he meets a woman who is the exact opposite in every way, and lives her days never thinking of tomorrow.
I don't know how they made Jung Jae-young look so normal (as in not his usual hot and/or badass self), but he totally looks the part of the fuddy-duddy germophobe, all buttoned-up stiffness like he walks through life on eggshells. He's of course the titular Plan Man, who can't deviate from his life plan without having a nervous breakdown, whose life gets turned upside-down when he meets the carefree heroine.
Han Ji-min's character, on the other hand, is the lead vocalist of an indie rock band, and she lives her life in absolute spontaneity — equally extreme to be sure, but when have we ever encountered a rom-com pairing with a middle ground? She's described as lovable and unpredictable, which is basically Plan Man's kryptonite. I don't know why, but the setup already has me in stitches. The idea of such a straitlaced hero with an indie rocker girl really appeals to me — I just love that she's going to ruffle his feathers and drive him crazy and break all his carefully-laid plans. What's life without a little rebellion, eh?
Plan Man is planning (hur) for a release early next year.
Via TV Report
RELATED POSTS
Tags: Han Ji-min, Jung Jae-young