Taecyeon up for writer Lee Kyung-hee's next drama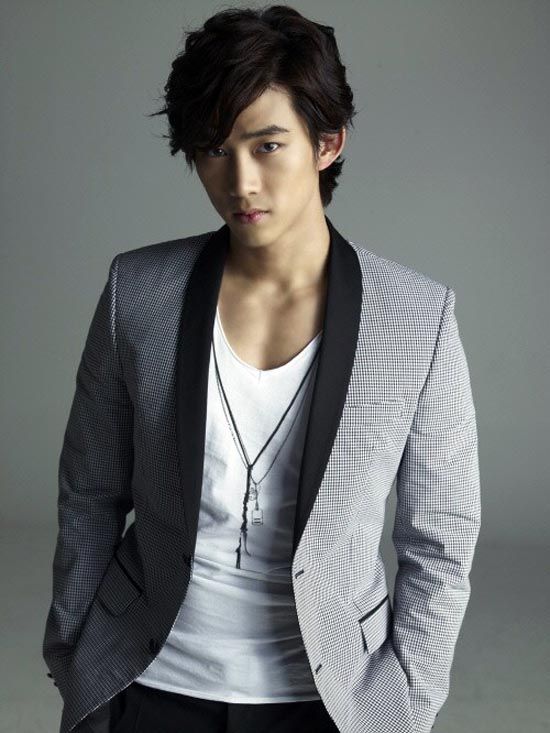 Taecyeon is in contention to star in the next drama by melo scriptwriter Lee Kyung-hee (Nice Guy; Will It Snow For Christmas; I'm Sorry, I Love You), and I'm pretty sure the appropriate response is: Noooooooooo.
The project is titled Wonderful Season (literally translated it's "quite good times" but that lacks a certain punch) and is being prepared as KBS's next weekend drama following King's Family. Interesting that writer Lee is going for a weekend drama about a multi-generational family after all of her big hits have been miniseries, though if anything the weekend drama world could really use her skill at quick pacing and compelling characters.
The drama is also courting Lee Seo-jin (Grandpas Over Flowers) and Kim Hee-sun (Faith) to star, so it's not like Taecyeon will be the sole headliner carrying the show. Still, I can't buy into him as an actor no matter how hard I try; I have liked the vibe he brings onscreen (especially when he's being cute and dorky, as in Who Are You or Cinderella's Sister), but I've never been able to believe him in anything. Well, maybe being part of an ensemble will do him good.
Wonderful Season will reunite writer Lee with Nice Guy's PD Kim Jin-won and plans to launch in February.
Via Hankook Ilbo
RELATED POSTS
Tags: Taecyeon