Movie Review: Black Republic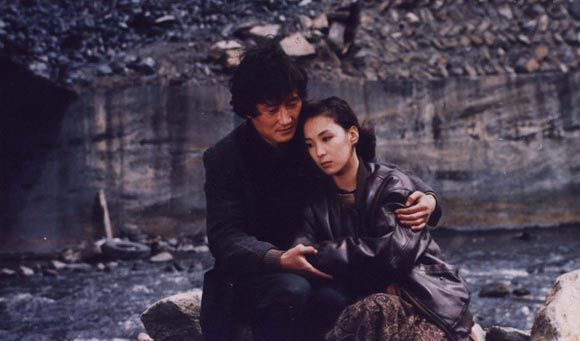 After the massacre of democracy activists in Gwangju by the South Korean military in May 1980, the South Korean government under Chun Doo-hwan enacted an even more strict level of censorship on the film industry. One of the many rules of film censorship included that films cannot have any anti-government messages, including prohibitions against any positive depictions of unions and democracy activists, both of which were major opponents of the current regime as well as the past dictatorship of Park Chung-hee.
It was only with the 1988 Olypmics in Seoul that the government saw a softening of this stance and that was enough for director Park Kwang-su to make an impact with his feature Chilsu and Mansu, which managed to make a slight political reference to the tremendous amount of unrest by the Korean populace at the time. The huge pro-democracy movement in the face of the international attention of the Olympics staged frequent protests, often resulting in clashes with the military. And in his follow-up to Chilsu and Mansu, 1990's Black Republic, director Park became more bold, making the protagonist an activist on the lam from the authorities and clearly favoring the common laborer over the government and industry owners. Even though the film's core story is a little threadbare, how well it weaves in multiple social issues of the times and gives a picture of the state of Korea makes it a worthwhile viewing for many.
The activist-protagonist in question is Han Tae-hoon (Moon Sung-geun), who has been using the alias Kim Gi-young (and he'll be called Gi-young in this review, since that's how everyone knows him in the film). Evading the authorities, he arrives in a small mining town looking for work while continuing to lie low and gets a job at one of the few coal mines still in operation. The mine that hires him is itself a shaky operation, possibly on the verge of closure and suffering from instability as the vice president, Lee Sung-chul (Park Joong-hoon), who is also the illegitimate son of the owner, is not pleased with being a part of the family business. Lee Sung-chul's favorite activities include drinking and spending time with a popular local prostitute, Song Young-sook (Shim Hye-jin), when he's not intimidating debtors to the mine for money owed.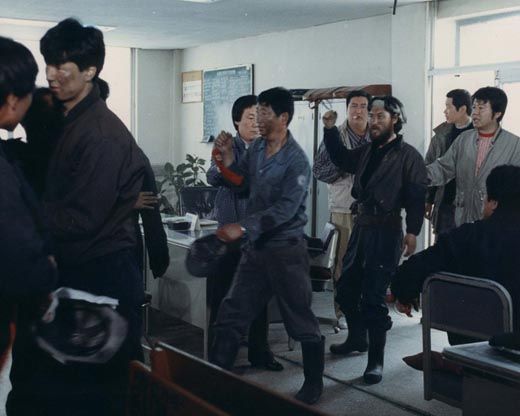 After Gi-young snubs Young-sook when Sung-chul offers her to him for a night, the two start kindling a friendship, but their budding relationship and Gi-young's peaceable days at the mine seem numbered by the business struggles of the mines, as well as Sung-chul's possessiveness of Young-sook, and the suspicion of the local police force.
While the setup might seem to have potential to be a thriller or a melodrama, Black Republic is much more content being a three-part character piece, while also examining the societal problems of the mining community and beyond. Where the latter is most successful is how the film frequently spends time observing both the mine owners as they find the business to be less profitable in the face of having to treat their labor better while also spending time observing the organizing labor at another local mine through the sympathetic eyes of Gi-young, whose activist work and flight from the police we see in flashback.
It's natural for Gi-young to be interested in both as one comprises his livelihood and the other his sympathies, but the film never takes the perspective of either side completely, which keeps it from being too preachy. Instead the film tags on different social issues in less directly political ways, representing the struggles of children of convict parents through Gi-young's young coworker Dae-shik (Yang Jin-young) or the frequently lopsided power balance between laborers and management by having the mine owner (Park Gyu-chae) not show up on payday.
Where Black Republic excels is in its depiction of Young-sook's life as a "coffee delivery girl," which was frequently the legal face of Korean prostitution. While some of her peers handle their lives as sex workers better with the aid of alcohol, Young-sook never seems at ease with it even as she enjoys some small moments as the favorite of the town's respected Sung-chul. We also see that all of her clients, especially Sung-chul, are demanding, abusive, and act like they own Young-sook's body, so her encounter with Gi-young, who treats her like a human being, given his own lowly state as a wanted man on the run working as a low wage earning miner, highlights in her mind the struggle she has with her work.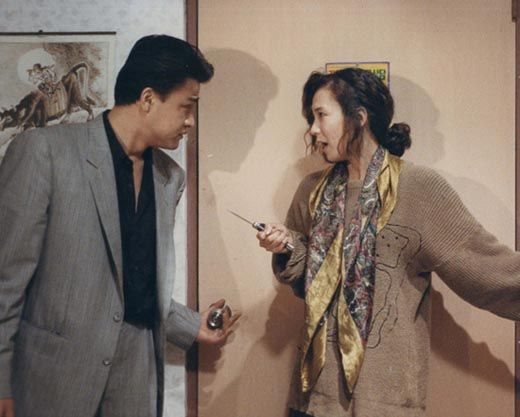 Unfortunately, the film doesn't quite make either Gi-young's or Sung-chul's respective stories quite as compelling. Gi-young's story has a lot of potential for both conflict and suspense since he is on the run and the film doesn't really take advantage of that, neither through the intimidating presence of Detective Kang (Lee Soo-chan) nor by building a more immediate conflict with Sung-chul. This leaves us feeling like we're just watching Gi-young go through the motions. Sung-chul's angst with his own line of work as well as being an illegitimate son is simply underexplored and he isn't quite humanized enough to counteract the high level of abuse he dishes out to the people around him.
But perhaps it's for the best as Park Kwang-su's direction doesn't seem well-suited for either melodramas or thrillers, being much more observational in nature. And in choosing to rest in his characters's perspectives, both in terms of writing and direction, he redirects the audience away from focusing on individual character choices to examining the world around the characters and the subsequent pressures that they feel because of that world. In doing so, Park successfully examines the social issues that affect Gi-young and Young-sook while giving the audience their perspectives on related social issues.
And the value of providing these perspectives, in a domestic cinema that was frequently starved of any challenging points of view because of censorship, might as well be the point of Black Republic, which bears a Korean title that is approximately "Them, Like Us" when translated. Just as Gi-young observes the struggles that the residents of the mining community face that are parallel to his own, we too watch Gi-young in his personal struggles and seeming powerlessness to affect the greater societal issues reflect us in the audience.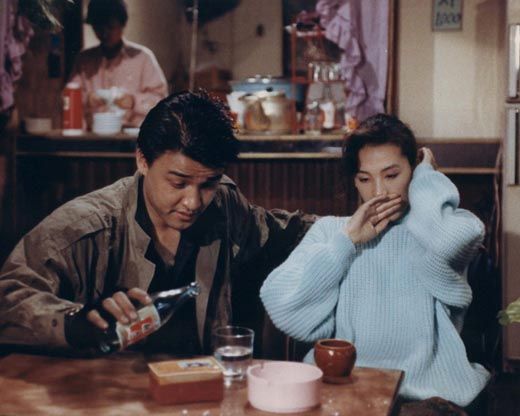 And so the restrained performance by Moon Sung-geun is critical to creating a perspective that the audience can get behind, for a passionate fiery character demands attention and a more peripheral character can be an audience surrogate. With Gi-young being an outsider to the town and having to lie low and observe, and Moon similarly lying low, Gi-young becomes a great audience surrogate. Shim also provides a nuanced performance as we see hope flourish and transform her in subtle ways, from the smiles that she gives her clients compared to the smile that she shares with Gi-young.  Only Sung-chul feels a bit over-played. Although part of that is because the character is a bit thinly written, Park Joong-hoon's penchant for high emotion with the character does seem to clash with the more naturalistic overall direction of the film.
I certainly won't say that Black Republic is for everyone. I think the film's more observational perspective isn't going to have quite the entertainment factor that a melodrama or thriller based on the same premise would have. Instead, the film is meditative and quietly political and will likely be more for art-house cinema fans and those interested in seeing a little bit more about South Korean social issues during the long periods of dictatorships that mark much of its history. But for those who are the latter, I think Black Republic is well-composed and performed, accomplishing precisely what I think director Park was aiming for. 8/10.
Availability: Black Republic appears to be out of print on DVD, but I do spot some copies available on auction sites. If streaming is your preference, the Korean Film Archive has made the film available on YouTube with English subtitles here: http://youtu.be/6nGI-NJ30UU
Tags: featured, Park Joong-hoon, Shim Hye-jin