Single folks find love (and dining partners) in tvN rom-com Let's Eat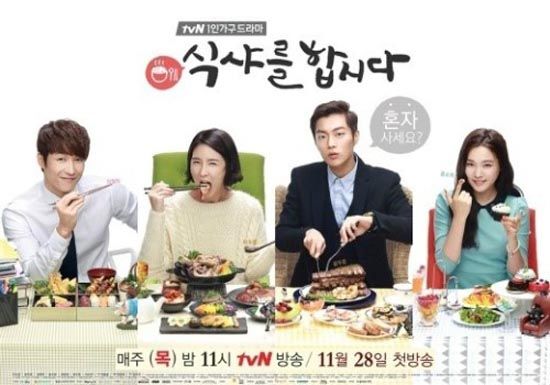 What a cute teaser concept for Let's Eat, the cutely named tvN romantic comedy series starring Lee Soo-kyung (I Summon You Gold) and Yoon Doo-joon (IRIS 2). (In Korean, the title is purposely misspelled to be slangy.) The show looks cute and bright, based on the previews, intermingling love and food with a nice dash of humor sprinkled in. It also happens to be right on-trend with foodie TV shows all the rage these days.
I was intrigued when I first learned of the show because it sounded like it would be taking a fresh approach to the drama format — the producers previously worked on the long-running cable series Rude Miss Young-ae, which mixed mockumentary styling with its (totally scripted) plots. Lee Soo-kyung plays a woman with a proud, confident air… until she's in front of food and then all bets are off. Good food is her sole delight, and the drama will offer her a chance to ruin her image a little with an endearingly flawed character.
She'll be at the center of the story as a divorced 33-year-old woman who'd gotten married when she was too young and immature, and the drama follows the lives of her neighbors and colleagues, all of whom are singles in the city, living (and dining) alone. (The drama's subtitle calls it a "single-person household drama.") Yoon Doo-joon plays the hero, a gourmand with particular skill in describing foods and tastes who is Lee Soo-kyung's next-door neighbor.
He's also the one sitting alone at a table in the teaser above, drooling over the sight of meat on the grill as the caption reads, "I came alone, and therefore…" He looks over at a couple chowing down and looks crushed at the sign "Minimum order: 2 people." His caption finishes, "…I met my life's greatest disappointment. Then as the tagline floats onscreen asking "Are you eating alone?" a woman's hand taps his shoulder, and his face lights up. Cuuuuute.
It's a similar (though abbreviated) concept for the short character bits in the second clip, where each character eats alone to the line "Are you eating alone?" Playing second leads are Shim Hyung-tak (My Daughter Seo-young) as a lawyer, and rookie actress Yoon So-hee (Sword and Flower).
Let's Eat will air Thursday evenings on tvN beginning November 28, for 16 episodes total.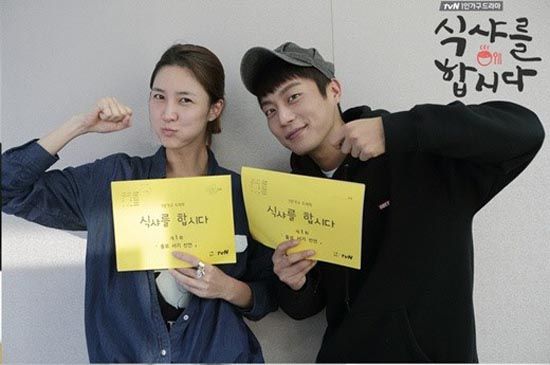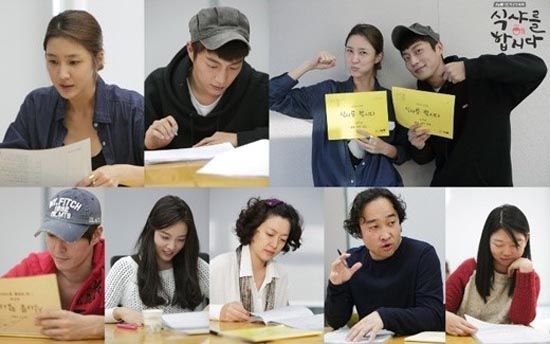 Via E News 24
RELATED POSTS
Tags: Lee Soo-kyung, Let's Eat, Yoon Doo-joon