When dramas go crazy: Aurora Princess, a case study
We've been following the ever-evolving story of Aurora Princess with raised eyebrows for months, as it has become a fixture in the headlines for its parade of shenanigans. And while it's not the type of drama we'd typically be devoting a lot of attention to, it's worth looking at if only as the cautionary tale of what not to do when making a show. If ever there were a case of a drama having more drama behind the cameras than in front of them, this would be it.
Aurora Princess is a long-running daily series on MBC and therefore went under our radars at first, but the constant reports of its outrageous behind-the-scenes antics grew too crazy to ignore; it's the kind of stuff girlfriday and I would send each other with comments like "Omg, can you believe this?" and "What the heck are they smoking over there?" Just when you thought they'd reached some kind of quota on how much lunacy to pile into one production, the drama one-upped itself with fresh insanity. Lesson learned: Never underestimate the extent to which a drama can go crazy. (Hint: Most of this can be traced to one person, writer Im Sung-han.)
The drama is heading into its final week, so now's a good a time as any to give an overall summary of all of its twists and turns. Well, as long as there aren't any more changes to befall us in the last week, which given the circumstances doesn't seem entirely out of the question.


Firings and death sprees
Aurora Princess kicked off in May of 2013 as a 120-episode daily, and for the first month or two, it proceeded without too much fuss. The plot was pointed out as a bit makjang, but that's farily standard for the format, so it wasn't until the show unexpectedly wrote out two main characters that it started to attract attention. It wasn't the firing itself that was problematic (of Sohn Chang-min and Oh Dae-kyu) but the manner in which it was done, which is to say with what many saw as a lack of professional courtesy.
This occured fairly early on, while the drama had only aired 30-something episodes. Viewers were surprised because the actors had been given romantic pairings and storylines that would not get finished, and the actors were surprised because they'd been given no warning. Sohn had a day's notice when he was given a script that sent his character abruptly off to America.
"I can't comprehend it at all," Sohn said. "The night before the last day, I was shooting late until dawn, and the next day around noon I received a call from a broadcast executive telling me that I wouldn't be appearing from this next episode onward. [He] gave no reason or excuse and just said he didn't know why." He added that there is usually a minimum level of courtesy and ethics involved in situations like this, which this case did not meet. The departures were also criticized by viewers, who complained that they made no sense in the story.
That was just the beginning, because writer Im began writing out more and more actors as the show went on (more than a dozen in total), killing some off so unceremoniously that people half-joked that Aurora Princess was turning into a survival drama. Some actors gave interviews expressing their dissatisfaction and viewers started calling the drama "Im Sung-han's Death Note." (I'm surprised at how vocal the actors have been in criticizing this show, but that indicates that the level of distress was pretty high.) Nobody was safe—the firing spree culminated with writer Im eventually killing off the hero. More on that in a moment.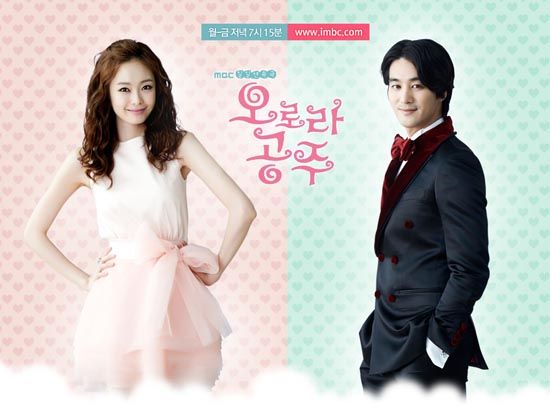 Makjang plots and foul language
As we know, makjang dramas tend to get a lot of leeway into depicting extreme situations, but apparently Aurora Princess went far enough as to receive warnings from the Korea Communications Standards Commissions, which cited the drama's multiple immoral storylines and crude language as violations of its standards. The drama, which airs in the early evenings (7:15 p.m.), was sanctioned for material unsuitable for the younger audiences watching at that time.

Writer nepotism
Dissatisfaction with writer Im Sung-han mounted when it became known that one of the cast members, Baek Ok-dam, is her niece. (She is the daughter of Im's older brother.) This is not Baek's first drama, but her debut role and follow-up were both in aunt Im's dramas, Ahyundong Madam and New Gisaeng Story, so you can see where denying nepotism accusations might not be too convincing.
The writer's reps defended the casting by saying that Baek's use of a stage name wasn't to hide their relationship, and personally I don't think this kind of connection-using is very rare in showbiz anyway. However, I do believe the amount of criticism this news elicited was proof of how writer Im was losing favor with her audience, and the complaints were starting to pile up quickly, especially as Baek Ok-dam's role was expanded just as other stars were being fired. In the first three months, eight cast members were cut without reason.

Writer demands extension
Despite the grumblings of the viewership, ratings were pretty good (hitting the low teens steadily throughout its first half) and the drama was given a 30-episode extension, bringing its final episode count to 150.
However, writer Im then demanded 50 additional episodes, in order to bring up the final count to 200. She stated that she needed the additional time to flesh out her storylines, and this is the point at which I roll my eyes—you were hired to write 120 episodes, you damn well knew how much time you had, lady.
That appears to be the straw that broke the camel's back. Because not only did viewers raise their voices in complaint of writer Im's demands, they were actually incensed enough to organize a petition to protest the extension, which picked up a surprising amount of steam. MBC began reconsidering the extension length to 175 episodes, which some petition-signers called "half a victory," which I would call half a correct statement.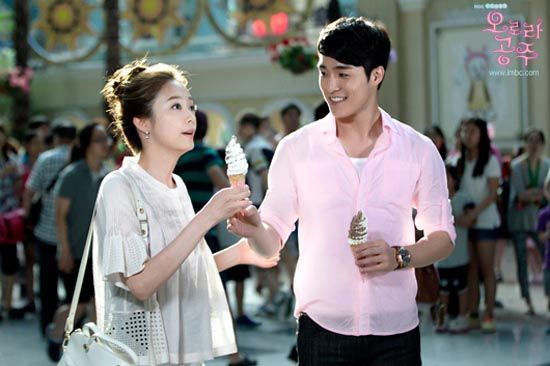 Writer salary disclosed
Then it became known that writer Im was being paid nearly a whopping 5 billion won (just under $5 million) for Aurora Princess, and that exploded the already simmering anti-Aurora sentiment. At 30 million won per episode ($30,000), you can see why she'd enjoy having 50 more paychecks.
Now no longer content with opposing Aurora's extension, the protesters pushed for an early end to the drama and added the demand that Im be fired from the show.
It's worth noting that the petition began with the goal of collecting 1,000 signatures, but ultimately ended up with over 20,000 signatures. I'll be honest, I usually find showbiz-related petitions to be useless, but I'm rather impressed at the relative success of this one.
Of course, through this all, Aurora Princess was logging higher and higher ratings (hitting upper teens), which… sort of negates the whole thing, doesn't it?
In the end, MBC opted to not extend the drama beyond the initial extension, keeping it to 150 total episodes. Another half-victory?

More inexplicable deaths
More actors were written out of the show (accidents, cancer, America). MBC confused its fans at one point by opting to announce the latest character death on its homepage, before the show actually killed her off. It's strange that MBC would steal the show's big dramatic moment before it got there itself, but also hilarious given how carefully it had to explain the situation, as though asking fans not to be upset: "This was planned in advance in the story, actress Seo Woo-rim was given ample time to understand this, and we discussed this event with her ahead of time."
The show killed off the dog, the twelfth target of Im's Death Note.
Then it was announced that the show would be killing off its hero, Oh Chang-seok, whose role had been diminishing. (Fun fact: The lead character married him in an earlier episode, then divorced him and married a different character thirty episodes later.)
By this point I don't think anybody was surprised at more deaths, although it's pretty ballsy to do it to your headliner in what was supposed to be a light family romance drama where he was the love interest. You know, the guy in all the posters. Fan commentary ranged from "Another death, yawn" to "Are we going to kill Aurora next?"
Writer Im was apparently furious at the spoiler leak. MBC hastened to say that while Oh would die in a car crash, he wasn't necessarily leaving the show… because he would come back as a ghost. Rumors circulated that another character would die along with Oh Chang-seok. One rep from the show said the last episode script had the actors in a state of "men-boong," aka mind-meltdown-from-the-crazy.
A source said, "The atmostphere on set is the worst. The situation has deteriorated this far, and how could any actor be able to act with full composure? They're holding it in, but it's like a ticking time bomb."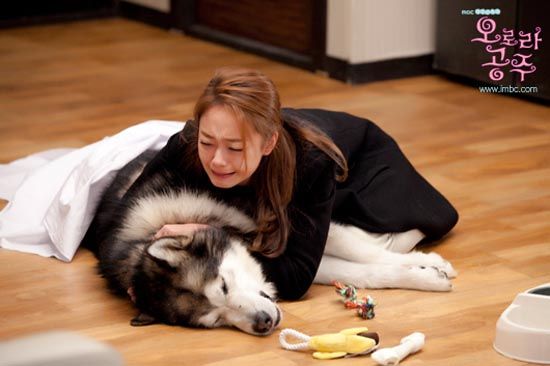 MBC steps in
You know it's bad when it's MBC, of all people, stepping in to tell you that your crazy has gone too crazy. But that's what happened, and when the final script was turned in, MBC actually went and said, Nope, this is too terrible to air. We demand a rewrite.
The script is for the drama's penultimate episode, and contained such "preposterous" events that MBC put writer Im to revisions. I wonder what could possibly top the last-minute death of your main character, but then again, it's not like I doubt this writer can do that.
You may wonder why this writer continues to get work, if her projects are such a mess. I guess this is an unfortunate example of the ends justifying the means: Im's dramas, for better or for worse, have been ratings succeses. And how much can MBC complain when she's given them a hit (which topped the 20% mark earlier this month)?
Im Sung-han isn't perhaps the star writer that Kim Eun-sook or Noh Hee-kyung or Kim Soo-hyun are, but her makjang-ridden plots have attracted audiences, and without star actors, to boot. She employs a rather crude storytelling algebra to accomplish this, but it has proven effective: One reviewer described her writing as "plots that destroy common sense while provoking viewer interest. Regardless of whether actors suddenly die while watching gag television, whether they have out-of-body experiences, whether they shoot lasers out of their eyes, those provocative events put viewers in front of their televisions."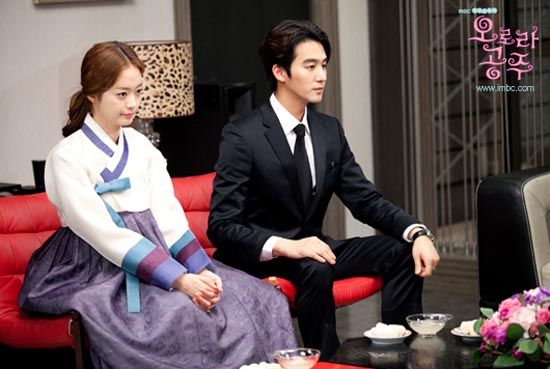 A few other examples: A leukemia patient recently had the epiphany, "Cancer cells are living things too. If I try to die, my cancer cells can feel that. Those cancer cells arose out of me living my life wrong, so I don't think it's right to try to kill those cancer cells so that I can live."
That same character, who sat in a wheelchair, was then portrayed singing along to Clon's hit song "Koong Tari Sha Bara"… and fyi, a member of Clon suffered an accident in 2000 that made him paraplegic; he is now wheelchair-bound. Ouch.

The Answer Me 1994 parody
As an example of what exactly we're dealing with here, a recent parody cropped up online, titled "Answer Me 1994, If Im Sung-han Had Written It."
In this version, Garbage and Binggeure realize their homosexual love for each other. This sends Na-jung into such a shock that she falls into a spiritual possession and becomes a Taoist fairy.
Yoon-jin gets her wish and marries Seo Taiji, leaving Samcheonpo to fall into homelessness.
Haitai quits the show when he's stricken with a heart attack at home.
Chilbongie makes it to the major league in baseball, and decides to come back to Korea to meet Na-jung. On the way over, his plane crashes and he dies.
The end.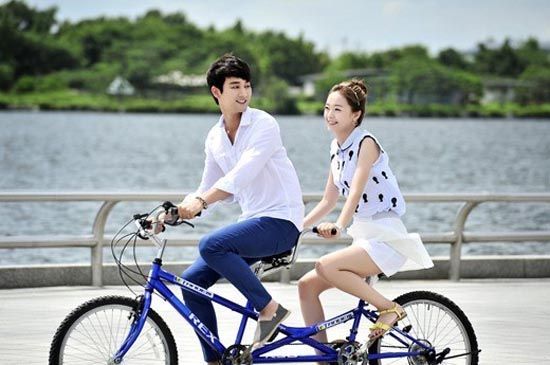 Writer Im posts apology online
After all the hullaballoo, Im Sung-han posted a message on the show's homepage on December 11, in which she apologized, sort of. She thanked various staff and crew for their hard work and stated that she tried to keep their thoughts in mind in her writing, and apologized for her failings. She said that she tried to keep objectivity in her writing and did her best to incorporate their opinions, but will have inevitably fallen short of that goal.
She also thanked netizens and reporters for their constancy in pointing out her flaws, and "hoped" that they would once again note her failings in the upcoming final episodes.
It starts sounding a bit sarcastic, doesn't it? Netizen response pretty much figured as much, saying that she wrote an apology without an apology. Par for the course, I'd say.
Aurora Princess will wrap up with Episode 150 this coming week, on December 20.
Via Segye, Newsen, News 1, Star News, TV Daily, Mt.co.kr, MBN, TV Report, TV Daily, Sports Donga, Media Today, Chosun
RELATED POSTS
Tags: drama production, drama ratings