Kim Hee-ae prepares to wring tears in Elegant Lie
Kim Hee-ae is on quite the streak these days. Her first stint on variety with Noonas Over Flowers has wrapped to rave reviews, she's got a steamy noona romance drama on the way with Yoo Ah-in, and her latest movie is getting ready to hit theaters. So many things, and the year's barely begun. The casting was already a big draw for her new movie, called Elegant Lie, which co-stars a talented trio of young actresses: Go Ah-sung (Snowpiercer), Kim Hyang-gi (Queen of the Classroom), and Kim Yoo-jung (Gold Rainbow).
It comes from the writer-director duo behind Wandeuki (also called Punch), and stars Kim Hee-ae as a single mother of two girls, played by Go Ah-sung and Kim Hyang-gi. They have an uncanny resemblance, so they're a perfect fit to play sisters. Kim Hyang-gi is the 14-year-old girl at the center of the story, whose sudden death leaves her unni and mother devastated and searching for answers.
As Mom tries to pick up the pieces and struggles to put on a happy face for her eldest daughter's sake, she starts looking into her youngest daughter's life to figure out what led to her death, and finds that she was keeping a few secrets. Kim Yoo-jung plays her classmate and best friend at school, and there are some hints that this friendship takes a dark turn.
The teaser starts with Go Ah-sung's voiceover: "My little sister died." And Mom asks herself: "You lie again that today you're okay. How are you doing?" It'll definitely be a story that wrings tears, but it has an uplifting and heartwarming sensibility overall, focusing on those left behind after the death of one girl, and finding the laughter among the tears.
And last but not least, there's a cameo by Yoo Ah-in, thanks to the Wandeuki team. He drops by for a quick appearance as their next-door neighbor. I… have no idea what that thing is that crawled up on his head and died though. Just as long as he's not sporting it when he tries to woo noona in their upcoming drama…
Elegant Lie premieres in March.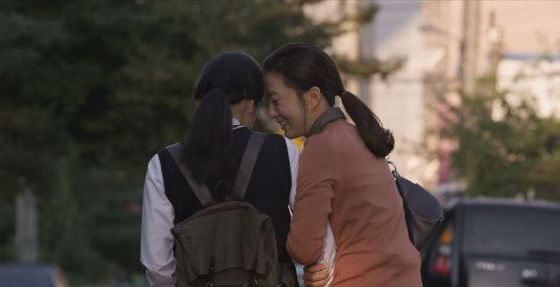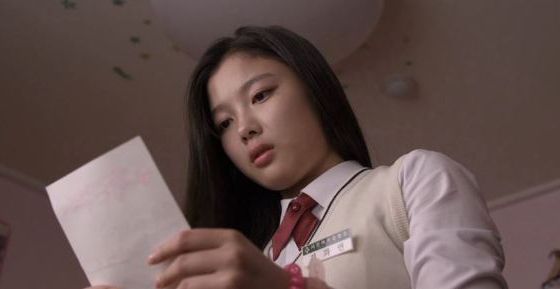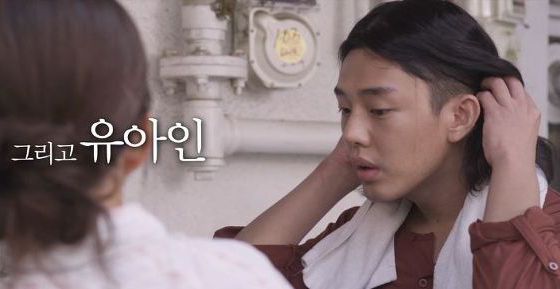 Via TV Report
RELATED POSTS
Tags: Go Ah-sung, Kim Hee-ae, Kim Hyang-gi, Kim Yoo-jung