God's Gift – 14 Days: Episode 3
Fate is the name of the game as our time-travelers are introduced to the opportunity of time. The suspense and heart continue to power the show while the underlying thread of fate weaves together the details of it all. There are rules to follow and challenges to pursue; there are people to trust and people to question. But most importantly, there are people to save.

EPISODE 3 RECAP
Back at the scene of the crime, Soo-hyun looks longingly at the water as her voice narrates the scene. She recaps the horrifying sequence of events through which her life's irreplaceable treasure, Saet-byul, was kidnapped and ultimately found as a cold corpse.
Soo-hyun wonders how cold and scared Saet-byul must be at the bottom of the dark reservoir waters, and she is ready to join her daughter.
In the background, as gangsters prepare to drown him, Dong-chan desperately yells at Soo-hyun to call the police. His scene is paralleled with his brother's, where Dong-ho cries for Dong-chan and his mother and begs the prison guards to save him from being hanged.
The three scenes with Soo-hyun, Dong-chan, and Dong-ho are juxtaposed as they all fall: Soo-hyun falls willingly into the depths of the water while Dong-chan is dragged to the bottom by a cinder block, and Dong-ho falls into death.
Dong-chan struggles to undo the ropes around his wrists and Soo-hyun lies peacefully at the bottom of the waters when suddenly, glowing green particles land at the bottom and surround her. Fibers from the green particles attach to her and wrap around her body.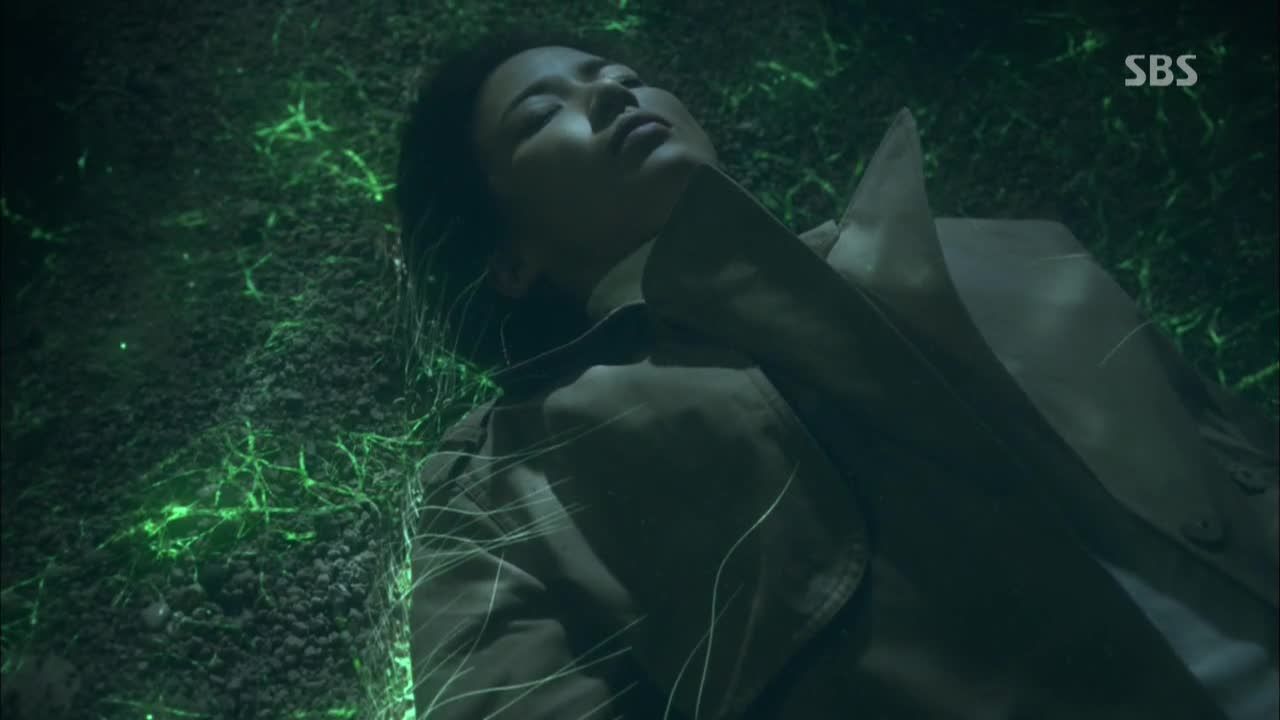 Bits and pieces of past events flash before our eyes, the broken shack is restored to its original form, and Soo-hyun wakes up at the side of the reservoir, coughing up water. Confused, she looks around only to see a commonplace scene of fishermen by the water.
She walks back to the shack, but it's no longer surrounded by police tape. Breaking open the lock with a rock, she opens the door and scans the inside of the shack. Then, she notices that Saet-byul's drawings on the walls are no longer there.
Inside the shack, Soo-hyun gets a phone call — it's from Saet-byul. She picks up the phone in disbelief, but it's really Saet-byul, telling Mom to come home and make her food. Soo-hyun still cannot believe that her daughter is alive, but we are now told that this is fourteen days before the incident.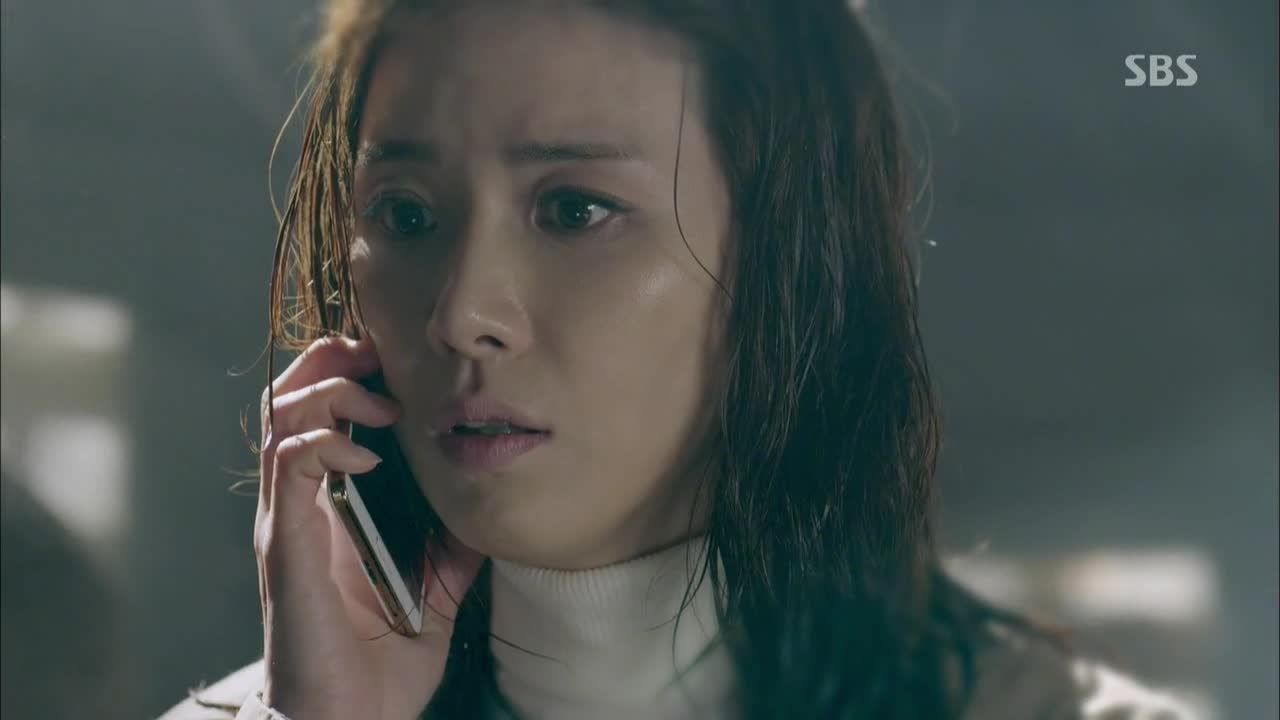 Shaken and frazzled, Soo-hyun walks into her home looking around for her daughter, but seeing no signs of her, Soo-hyun hopelessly falls down. All of a sudden, congratulatory music starts playing and Ji-hoon and Saet-byul pop out with a birthday cake.
Soo-hyun is in complete disbelief with her eyes brimming with tears and asks Saet-byul if it's really her. Tangibly holding Saet-byul confirms Soo-hyun's hopes, and she pulls Saet-byul into a tight hug. Ji-hoon and Saet-byul are surprised at Soo-hyun's overreaction, and Ji-hoon sends Saet-byul off to get ready for school.
Ji-hoon looks more confused than concerned as he asks Soo-hyun where she went so early in the morning. Soo-hyun asks what's going on, since Saet-byul was surely dead as they had completed all the funeral ceremonies. Ji-hoon takes Soo-hyun's assertion lightly and assumes she just had a really bad dream, telling her to wake up.
Unable to believe this bewildering situation, Soo-hyun walks into her room with a calendar. She tells Ji-hoon that this is two weeks ago — exactly two weeks after her birthday, Saet-byul was found dead. Ji-hoon is more irritated by Soo-hyun's persistence and tells her to get some rest.
Soo-hyun follows Ji-hoon to the living room, where he is ironing his own shirt this time. Saet-byul is looking for the same notebook she was looking for two weeks ago, but Soo-hyun knows that Saet-byul will injure herself in the process. Soo-hyun tries to stop her, only to burn her arm on the iron — the same place she burned herself two weeks ago.
Ji-hoon asks Saet-byul to get a glass of cold water for Soo-hyun's burn, but Saet-byul ends up dropping the glass and cutting her finger just like she did two weeks ago.
On the drive to drop Saet-byul off at school, Soo-hyun tries to avoid the same situations as two weeks ago, and even tells Saet-byul that it's okay to keep listening to her loud Snake CD in the car. Saet-byul turns it off anyway, and presents Soo-hyun with her birthday present. Remembering the close call with the bicyclist, Soo-hyun stops the car abruptly, but the bicyclist crosses the street safely this time.
Struck with déjà vu, Soo-hyun turns on the radio to news of the homicide victim whose body was found in the dumpster. Soo-hyun doesn't want to believe that everything is happening again, but when she looks through the papers that fell from the car sun visor, she finds Ji-hoon's same surprise gift from two weeks ago.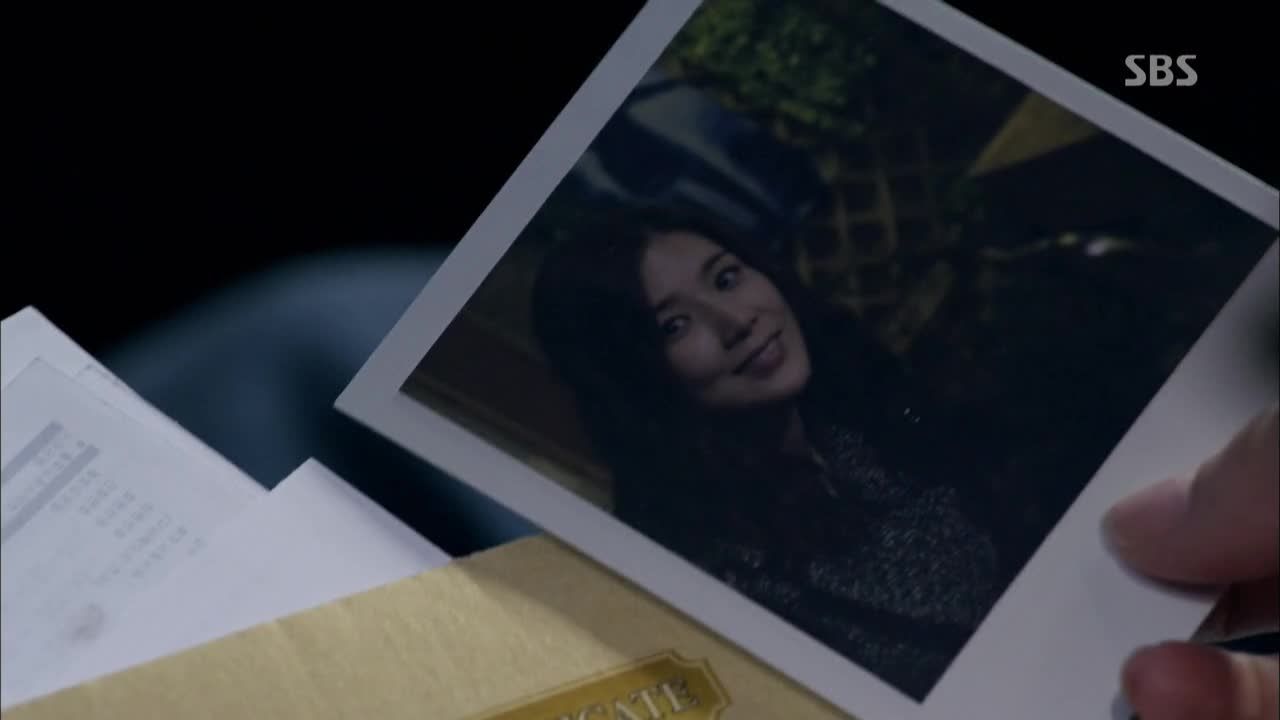 Along with the gift, she finds the picture from the mysterious café, Destiny, but the picture is only of her, with no Saet-byul next to her. Ack, that gave me chills.
Soo-hyun snatches the picture away from Saet-byul and pulls her into a hug, refusing to believe that this is happening all over again. Saet-byul squirms in the hug and notices her friend, Eun-joo, with her dog across the street. Uh-oh, everything IS happening again.
Looking for more answers, Soo-hyun goes back to the café, but it's no longer there. It's a different café owned by different people.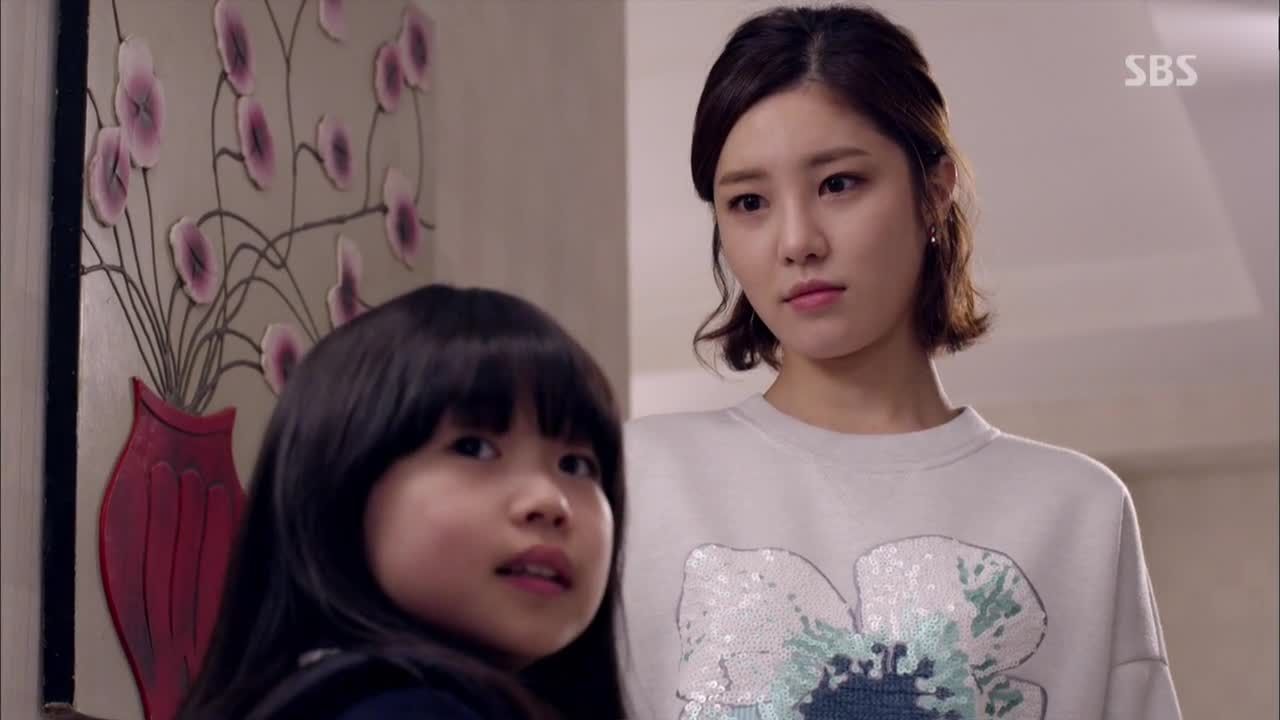 Soo-hyun then takes Saet-byul over to her coworker Mina's place (she's the one who was last seen with Saet-byul before she disappeared) since she couldn't get a hold of Ji-hoon. She tells Mina to look over Saet-byul and not let her out of her sight.
In the meantime, Soo-hyun arrives at the crime scene, and when approached by police officers for crossing the police line, she asks about the details of the victim. She correctly describes the victim's appearance, stab wounds, and even the position she was found in, prompting the officers to drag Soo-hyun into their investigation.
In the distance, the silhouette of a man in a hat is shown watching this scene with Soo-hyun unfold.
At the police station, Soo-hyun swears that this murderer will kill two more women and then kidnap her daughter and kill her. She tells the police officer to hurry and catch him, but the police officer is full of doubt.
The fact that Soo-hyun knew the victim's appearance, wounds, and position is sufficient to consider her a suspect, and the police officer is not buying Soo-hyun's claims.
In enters Dong-chan with the mobsters who would chase him down two weeks later. Dong-chan accuses the mobsters of attempted murder, as they threw him into the water weighed down by a brick. The mobsters have no idea why they would try to murder a guy they don't know, but Dong-chan is convinced that they're all acting.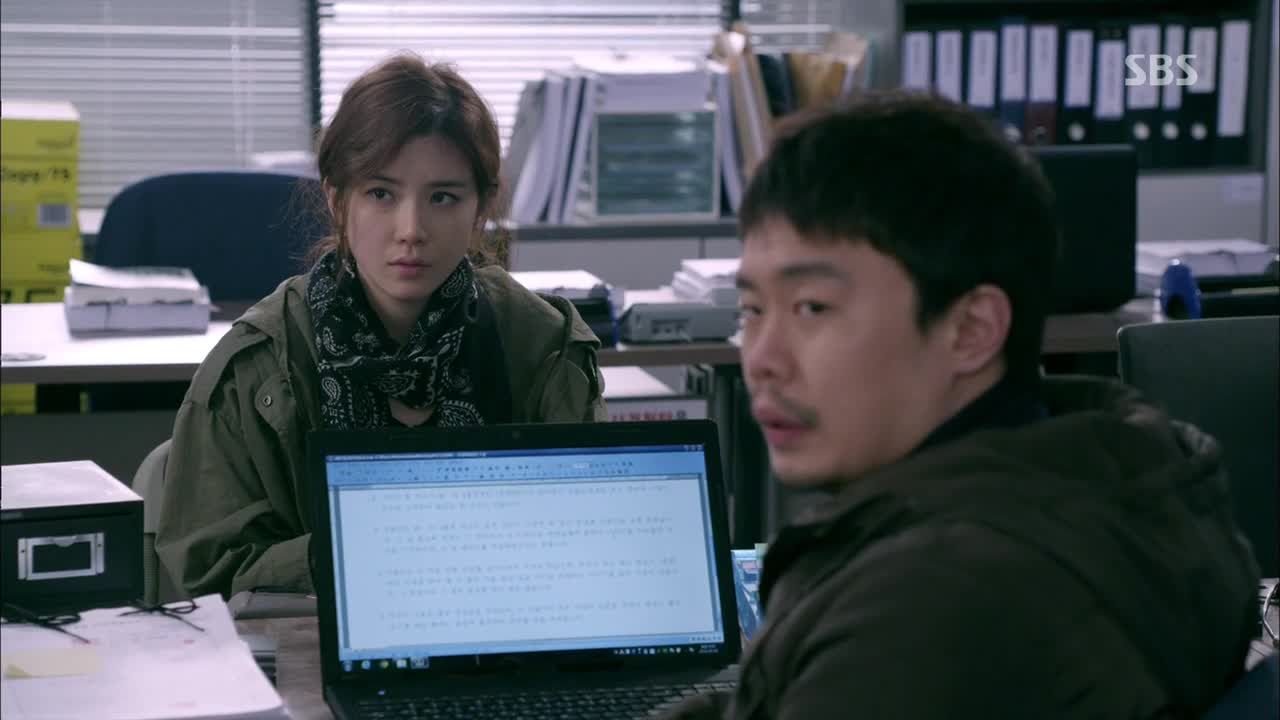 Dong-chan then notices Soo-hyun and recognizes her from the reservoir. He's glad to see her alive and well, and he asks her if she recognizes him — he saved her life in that water.
Now we see that while submerged, Dong-chan found shards of glass to cut through the ropes around his wrists, and grabbed Soo-hyun (the glowing green particles lifting from her body) with him.
Dong-chan is now sure that the mobsters can be convicted because Soo-hyun is a witness. He looks at Soo-hyun expectantly, but she denies any knowledge of his situation. She says she never went to the reservoir and has never seen Dong-chan.
Dong-chan claims that he saved Soo-hyun from committing suicide, but Soo-hyun sticks to her story. Dong-chan criticizes her for being so disrespectful toward her savior, but it's no use: The mobsters are free to go.
Getting into an argument with one of his former officer colleagues, Dong-chan is dragged out of the station. Watching this scene, one of the officers shakes his head, wondering how Seoul's legendary officer Ki Dong-chan ended up this way. Soo-hyun overhears and takes note of this conversation on Dong-chan recognized abilities as an officer.
Soo-hyun waits to talk to her ex-boyfriend Woo-jin at the police station, and she goes through the similar "long time no see" conversation she had with him the last time. He says it's been ten years since they last saw each other, but Soo-hyun says they saw each other recently at the broadcast station. Woo-jin has no idea what she's talking about, but Soo-hyun asks him to be patient and believe what she's going to tell him.
Woo-jin repeats her claims in disbelief — she came back to two weeks before her daughter's death and knows of the future murders — and starts rubbing his nose. Soo-hyun picks up on this habit, which he always did when he pretended to believe in her lies, and asks Woo-jin to let her leave.
Outside the station, Dong-chan gives Soo-hyun his business card and asks her to drop him off at the closest subway station since the mobsters are waiting to get him. Just as Dong-chan is about to get in Soo-hyun's car, she drives away and he's left to fend for himself.
Dong-chan runs into the subway station and gets on the train just as it closes on the mobsters. Catching his breath, he sits next to a man and tries to share his newspaper. Actually, he just butts his nose into the paper, so the man gets up annoyed and leaves him with it.
Dong-chan flips to the horoscopes, and it says that he'll meet the one to change his fate today. He wonders who that is, then notices the date: it's over a month old. He then notices an article in the paper on capital punishment and is reminded of his brother, Dong-ho.
Dong-chan meets nephew Young-gyu and asks him if Grandma mentioned anything about his dad, angling to see if he knows his father has been recently slated for execution. Young-gyu pouts that his dad must not miss him since he never came to see him. Dong-chan starts to tear up, and Young-gyu assumes that Dong-chan must miss him too, though Dong-chan claims it's just the spicy food.
Soo-hyun and Saet-byul pack for a trip to Hawaii, and Soo-hyun picks out items that Saet-byul wore on the day she was kidnapped to throw out. Something tells me that avoiding isn't the answer…
Dong-chan returns to his office complaining to his two minions, Byung-tae and Jenny, about the mobsters. The two have no idea what he's talking about, and just as he starts describing the lady who requested husband surveillance service, she walks in.
While the minions are happy to serve their first customer in months, Dong-chan asks her to leave, thinking they've already slept together. He then complains about the calendar being a month off, but Jenny confirms that it is March 10, just like it said in the newspaper.
Dong-chan states the customer's backstory, shocking everyone since she hasn't told them yet why she's here. He says he can't provide any services for her and ushers her out as the pieces start to fit together, but Dong-chan shakes his head and tells himself it's all rubbish.
That is, until he gets a call from his homeless grandpa friend, who is still alive in this reality. He gets goosebumps about this whole situation, and then celebrates the fact that he can still get his 10 billion won.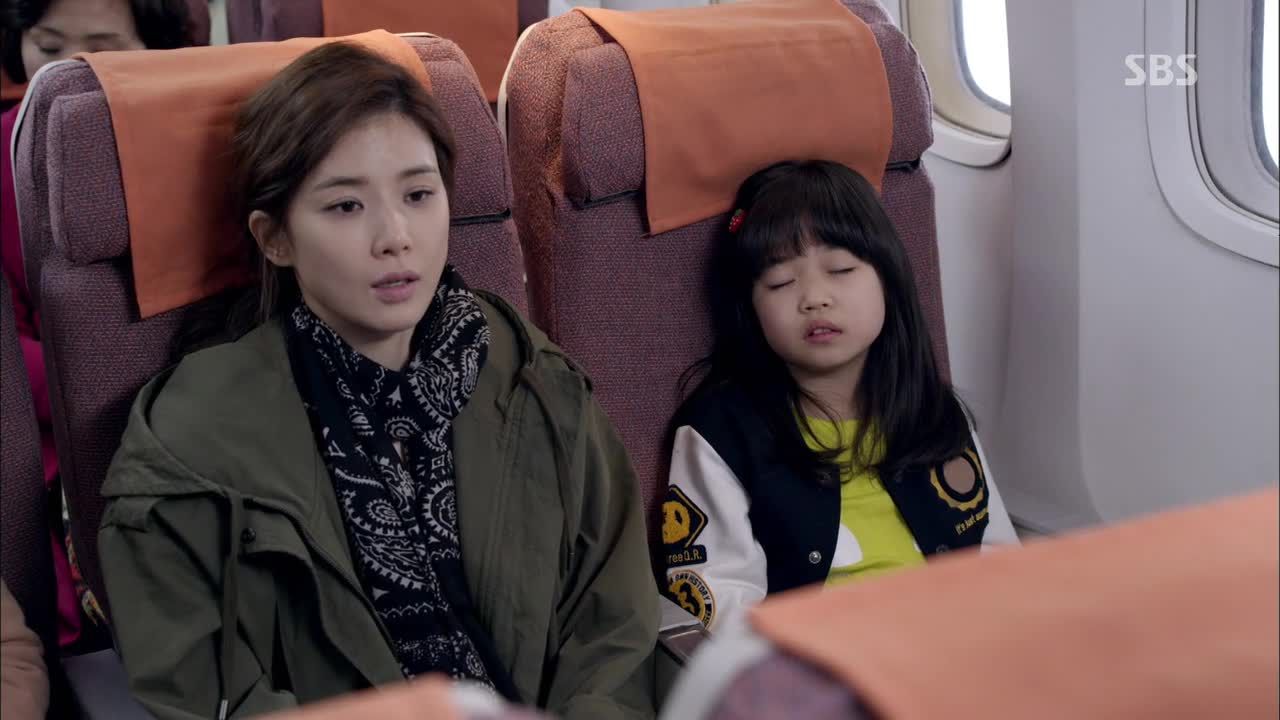 Soo-hyun and Saet-byul take off for Hawaii, and Soo-hyun finally feels relieved. All is well, and the flight attendant even offers Saet-byul ice cream.
Dong-chan returns home and is overjoyed at the sight of Grandpa Byung-ho. Dong-chan has brought home goodies (two caramel macchiatos), and tells Grandpa that he's going to change for the better.
Anticipating a conversation about money, Dong-chan asks Grandpa if he has anything to tell him. Instead, Grandpa tells Dong-chan that he's gone crazy, confused at the sudden welcoming attitude.
Belatedly Dong-chan recalls that Grandpa died of a heart attack. So when Grandpa tries to grab his coffee drinks, he snatches them away, barking that it's bad for his health.
On the plane, Saet-byul suffers an allergic reaction to the walnuts in the ice cream, going into anaphylactic shock. Needing urgent medical attention, her condition forces the plane to land back at the Incheon airport. At the hospital, Soo-hyun tries to explain to Ji-hoon all the same events that are leading up to Saet-byul's death in two weeks. But Ji-hoon is not believing a word and yells that Saet-byul could have died today because of her.
Lying beside Saet-byul, Soo-hyun remembers the prophecy by the Destiny café owner to fight — not avoid — fate. Soo-hyun makes the decision to fight, starts to investigate the cases, despite the disapproval of Ji-hoon.
The villa security guard brings back the bag of Saet-byul's unlucky clothing, chastising Ji-hoon for not managing his waste disposal properly. Ji-hoon assumes it's Soo-hyun's doing and takes back the clothes with a frustrated look.
Soo-hyun sees Young-gyu lingering outside the villa again and notices his feet, which are wearing slippers. Soo-hyun takes Young-gyu to a store to buy him a pair of sneakers, asking him to be sure to run and protect Saet-byul in these new shoes if anyone tries to harm her. After making the promise, Soo-hyun apologizes to Young-gyu for her harsh treatment of him the last time.
Dong-chan packs up his office intending to start anew in this life as an improved human being, which is when Soo-hyun walks in. Dong-chan would rather not deal her, peevish for her disavowal at the station earlier. but she urgently asks him to help her find the murderer. She knows he came back two weeks with her and explains that they have two weeks before Saet-byul is kidnapped and killed.
Nobody believes Soo-hyun, and she knows Dong-chan is the only person who can help, but he flat-out rejects her. He doesn't want to risk his life getting involved with someone else's business. He shows even more distaste when Soo-hyun offers money, telling her to take her money and leave.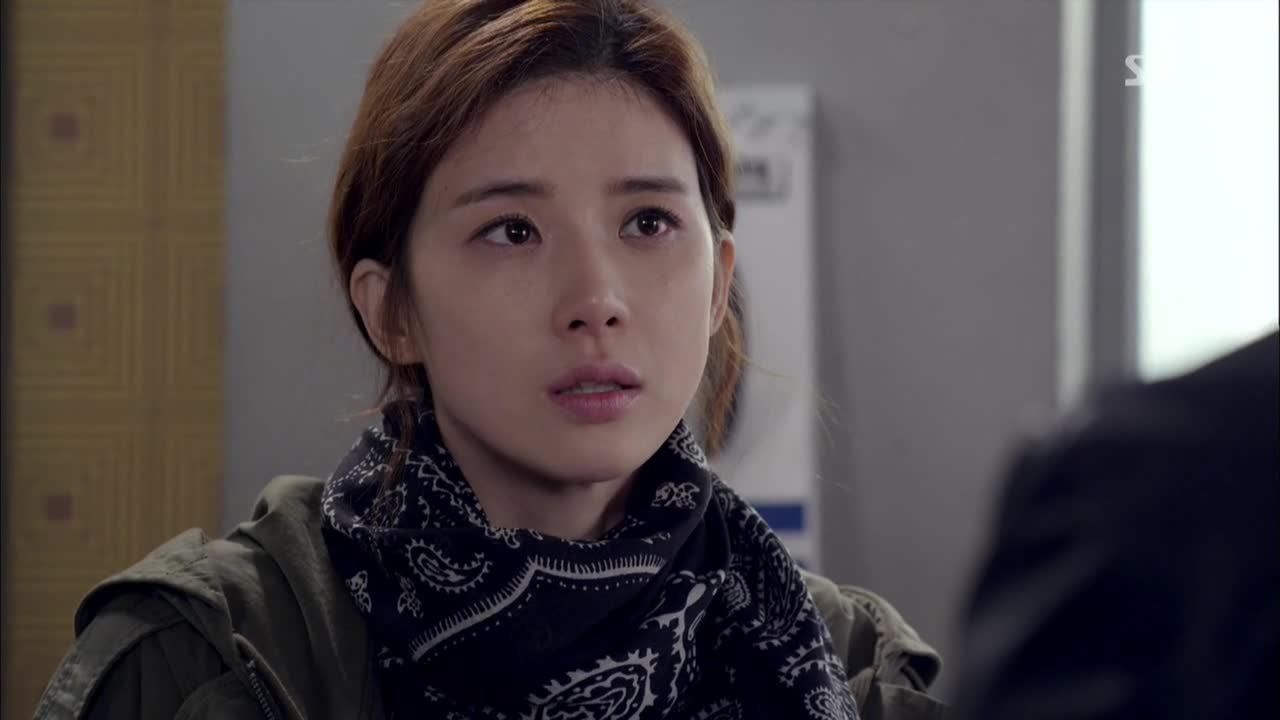 Soo-hyun leaves her number with Dong-chan's minion Byung-tae and leaves asking where to get a gun. Oh my goodness, making me so nervous.
Dong-chan broods in his room and looks at the picture that Soo-hyun slipped into his hands. He recognizes Saet-byul, thinking of the cheery way she promised to rescue him from jail, and then strikes upon a reason to save the girl's life. If Saet-byul is saved, the pressure on capital punishment could be relieved enough to save his brother Dong-ho.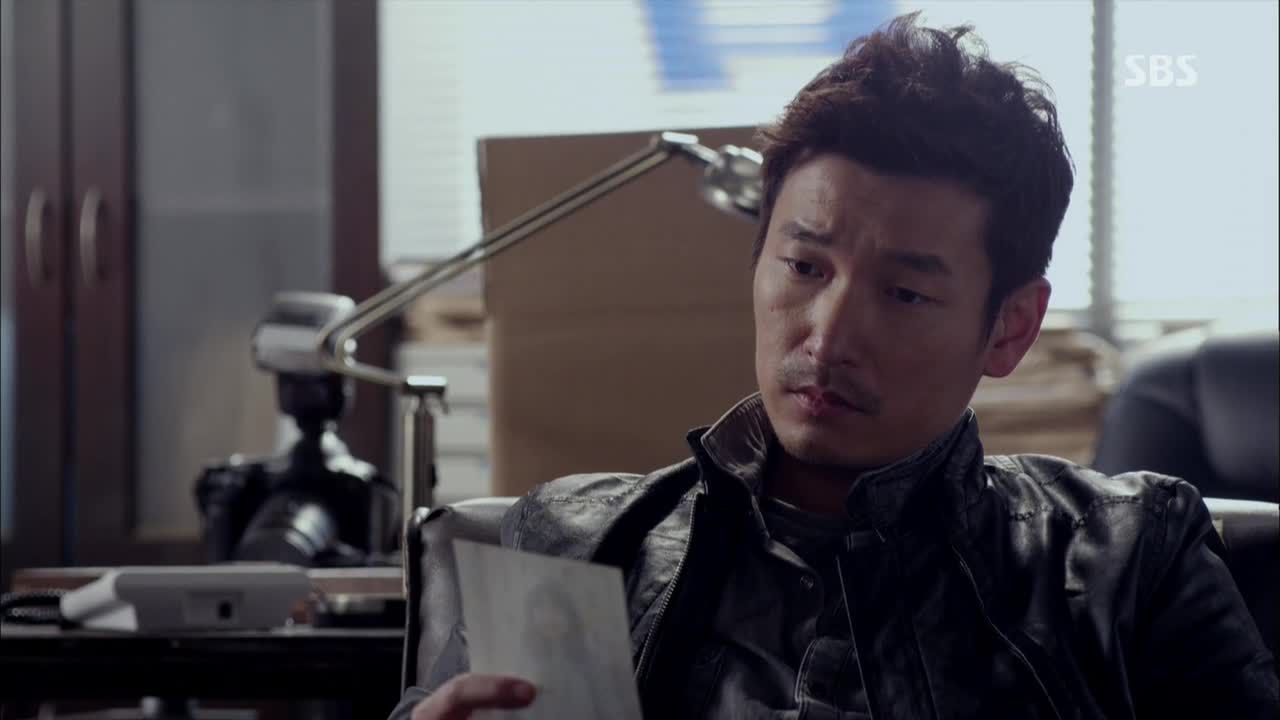 We also get a flashback to when Dong-chan was part of the police force. Child Young-gyu is held hostage by a gunman on top of a roof, and Dong-chan is the one to shoot. The impact and result of the shot is not shown, but it's clear that this incident is part of the reason that Dong-chan feels a heavy guilt and obligation towards Young-gyu and Dong-ho. And maybe also explains why he quit the force.
In her car, Soo-hyun stuffs something wrapped in paper (a gun?) into her purse and drives off. Looks like she was given information by Dong-chan's minion on all the clubs in Gangnam that start with the letter "R" (where the next victim will turn up tomorrow), and she heads out to prevent the murder.
It's pouring rain outside, and Dong-chan is hanging out with Grandpa Byung-ho in his house. Soo-hyun is still on his mind, and he's obviously worried for her safety, especially now that he knows that she's actively looking for the victims and possibly armed with a gun. But he chooses to ignore his worries and hides under his covers.
11:00 PM: Soo-hyun arrives at the final "R" club, and after checking the dumpsters (where the victim was found), she goes into the club looking for a girl with a skull-printed shirt. Soo-hyun spots skull shirt girl after a careful scan of the crowd and notices a man eyeing her from afar, who looks similar to the police sketch of the murderer.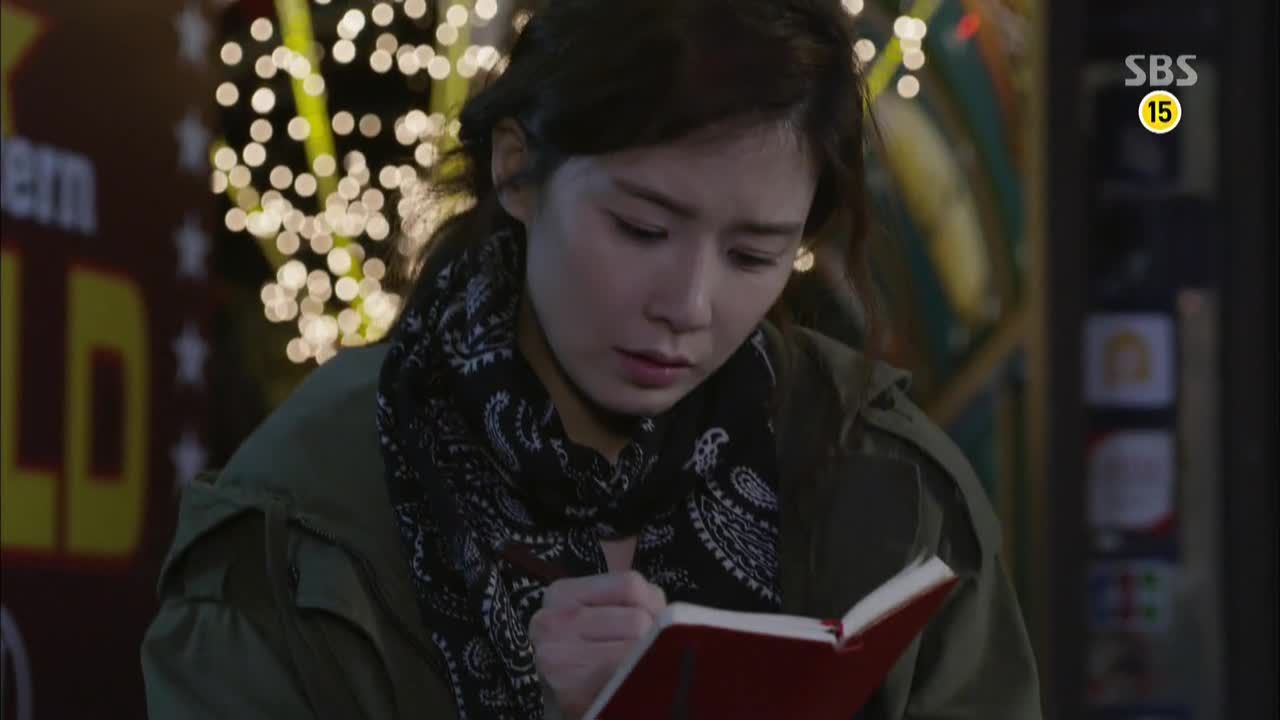 In the bathroom, Soo-hyun takes out her paper package and walks through the crowd with it hidden under her jacket. Oh my goodness please don't be a gun.
She slowly approaches the suspicious man, and then suddenly the lights turn off and Soo-hyun is pulled away with a hand over her mouth. The lights turn back on immediately, and she turns around to find Dong-chan yelling at her reckless plan to kill someone, asking if she knows how painful it is to do so.
Soo-hyun tells him she's not going to kill anyone, and now we see that she's holding a taser, not a gun. Thank the lord.
She tries to get back to her mission, but Dong-chan stops her, saying that if they want to catch the guy, they should just wait at the dumpster. Soo-hyun argues against his logic: the dumpster is where they found the victim, so while they may catch the guy, the girl could still die. Saving lives is the priority.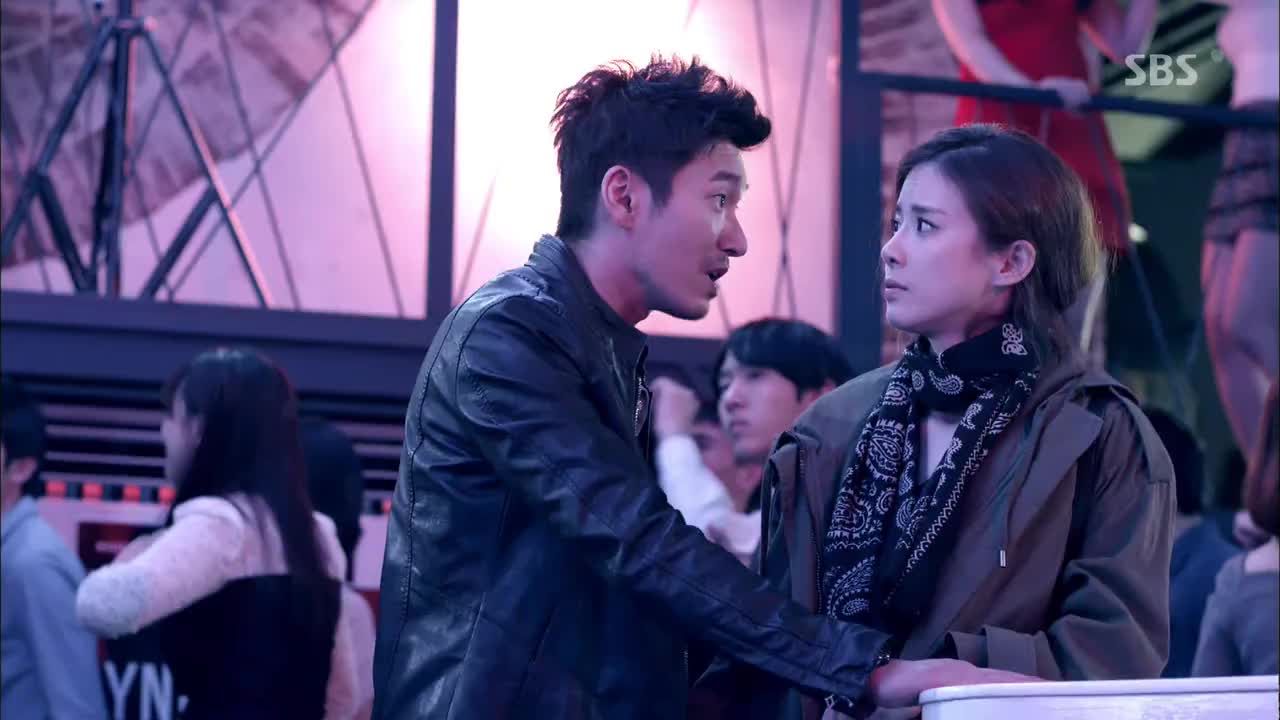 Soo-hyun asks why he changed his mind, and Dong-chan kind of brushes it off, claiming that he's doing this for the money. Just then Dong-chan's minions, Jenny and Byung-tae, enter the club. Turns out they were the ones who turned off the lights.
Jenny goes off to dance with Byung-tae trailing behind, and Dong-chan has to go retrieve both of his minions. In that time, Soo-hyun notices the skull shirt girl leaving and the suspicious man following her out. Soo-hyun follows the man, leaving Dong-chan to look for Soo-hyun.
Skull shirt girl is out for a smoke, and the man slowly approaches her with one hand in his back pocket. Before he can do anything, Soo-hyun takes out her taser, and whacks him in the head with it. She calls out for help, claiming the guy's a murderer.
Everyone ends up inside a short while later, sorting out the mess. The assumed murderer was actually just a guy trying to get the girl's digits, and he threatens to pursue legal action against Soo-hyun.
Dong-chan catches his ring finger tan and doesn't miss a beat in threatening him with that fact — they can call his wife to see what she thinks of her husband skulking around hitting on women. So the man backs off grumbling, no charges pressed.
Before skull shirt girl leaves, Soo-hyun holds her back and tells her not to leave because she'll die. She doesn't believe a word, so Dong-chan is left with the job of following her.
Soo-hyun checks the dumpsters again and notices blue plastic boxes next to them. They won't be picked up until tomorrow afternoon, which doesn't match the timing and description of the dumpster the victim was found in — the blue plastic boxes were not a part of the crime scene.
Convinced that they're looking at the wrong place, Soo-hyun walks around and finds one last "R" club with flickering lights that made the "R" look like a "P." She looks around in the club and ends up in the bathroom, trying to get in contact with Dong-chan.
In stumbles another skull shirt girl, visibly drunk and wearing a cross necklace, which was one of the victim's belongings. Soo-hyun can't get in contact with Dong-chan, so she ends up following the girl herself.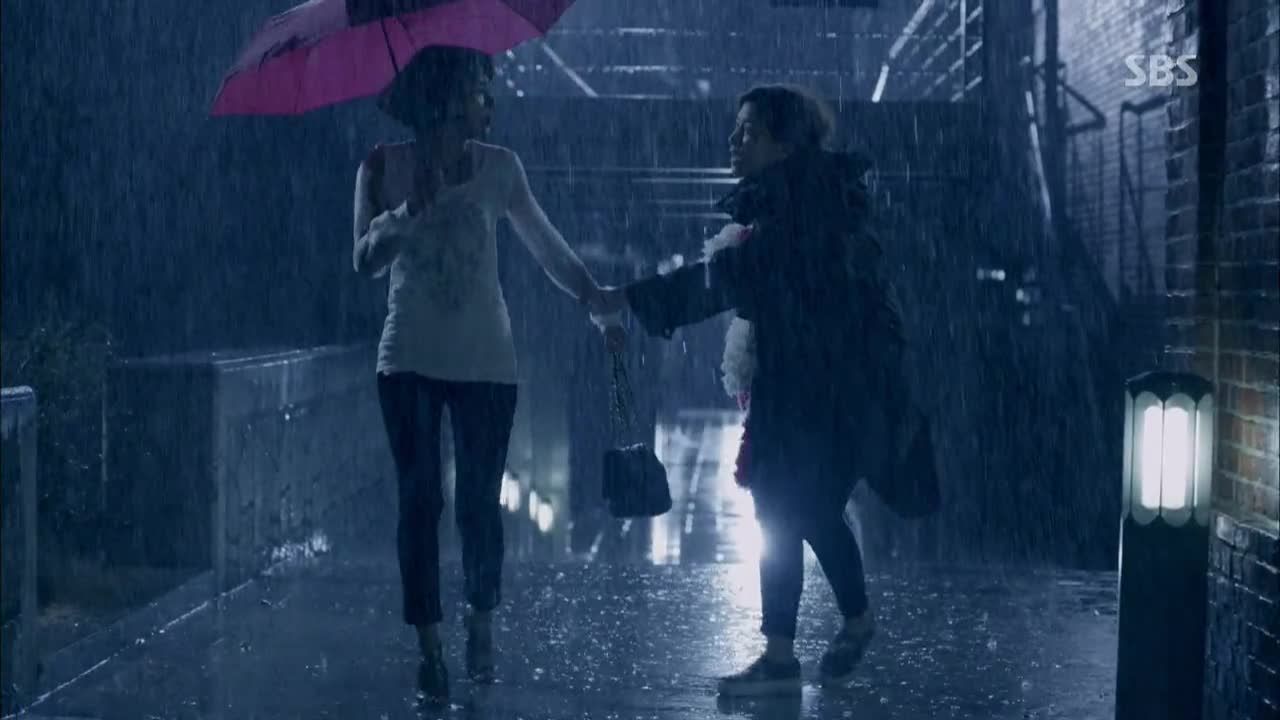 She tells the skull shirt girl that she can't leave or she'll die, but the girl is too drunk to comprehend what Soo-hyun is saying. Soo-hyun finally gets in contact with Dong-chan, who followed the wrong skull shirt girl all the way to her boyfriend's motorcycle posse. He's facing an angry-looking mob (who thinks he followed the girl to hit on her) but ignores them to talk to Soo-hyun, who sounds like she's in an urgent fix.
Soo-hyun starts to tell Dong-chan that he followed the wrong girl when suddenly, a masked man with a knife holds Soo-hyun hostage from behind. She freezes. On the other end, Dong-chan yells at Soo-hyun to tell him where she is.

COMMENTS
This show really knows how to do cliffhangers. That last scene gave me intense chills, and I'm scared and full of anticipation at the same time. I took a quick look behind me to see if anyone was there. You know, just in case. Or maybe I'm just being paranoid.
Despite the scary element, I still really enjoy the progression of the story and the characters. We learn more about our two time-travelers, and we can already see how going back in time is changing them. The shoe promise scene with Young-gyu was really heartwarming because we can see Soo-hyun wanting to be the best mother she can. Of course she's doing everything for the sake of her daughter, but the shoes seem to symbolize a trust that she hadn't had before. Her sincere apology and the trust she expressed really made the scene.
Also, seeing Soo-hyun's resolve to fight fate was a great point. I'm glad she was quickly able to realize that avoiding fate was not the answer. The previous episodes and her background gave her more ground for her investigative determination, and it's so refreshing to see a heroine taking matters into her own hands without any reservations. It's the time travel that is giving her the freedom to be so determined, but if that's what it takes, then keep doing it and show me more.
We also learn much more about Dong-chan in this episode. His role in the police force was implied in previous episodes, but his reason for resigning from the job had not been explored. I thought it might have been just his testimony for Dong-ho that broke him, but it seems to be more than just that. The flashback to when Dong-chan shot at the gunman holding Young-gyu hostage seems to hold equal if not more importance in his rejection of his police identity. The complexity of his character is starting to make more sense, and I'm enjoying his character quite a lot.
I think the supernatural element of time travel was handled pretty realistically. Confusion and frustrations over what happened and what will happen are necessary complexities in time travel, and we could definitely see that in Ji-hoon. He lives in the present time and is most affected by Soo-hyun's actions, and he expresses an appropriate frustration for his situation. I'm still curious to see what he has to offer because so far, it seems that he's just playing the placeholder father role.
I am consistently impressed at how well executed this show is. Everything from the characters, plot, the suspense, and the warm fuzzy moments are done so well visually and emotionally. The focus on the details is particularly impressive, and I feel like I am a part of uncovering the murder mystery. This is how the show keeps me engaged, but I feel like I'm on a crazy emotional rollercoaster ride. But I'm already on, and it's not stopping, so bring it on.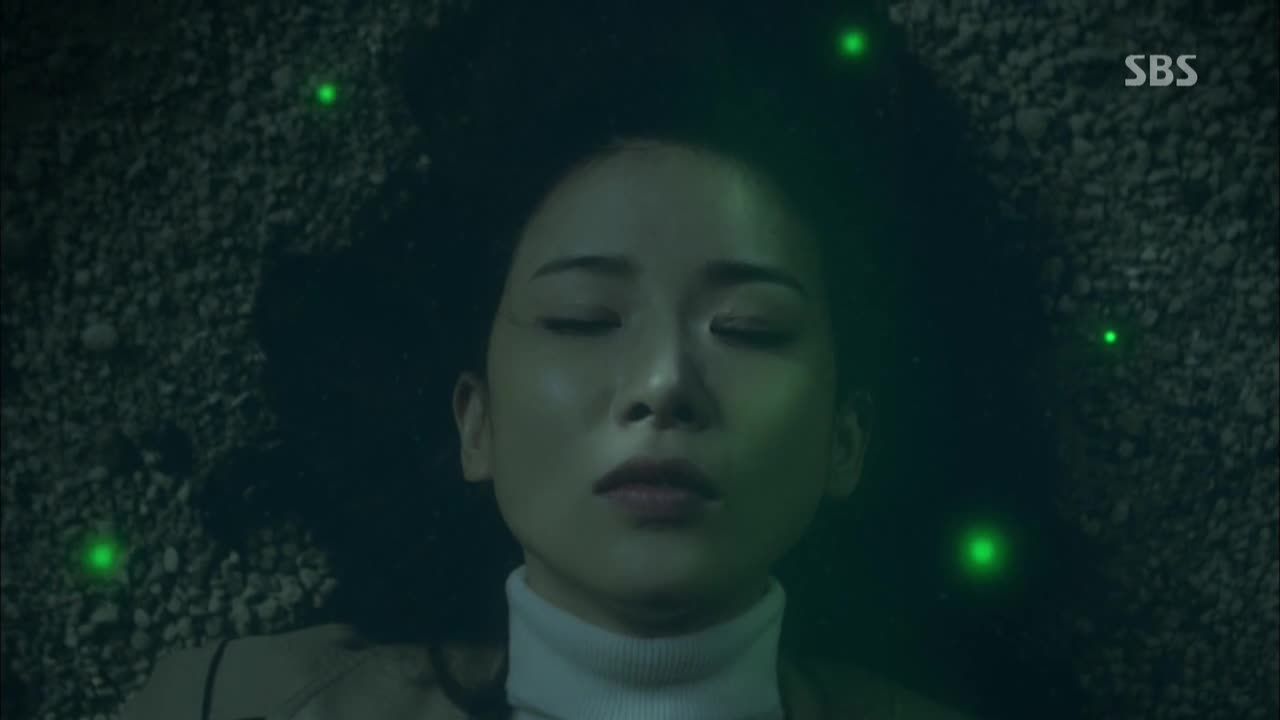 RELATED POSTS
Tags: featured, God's Gift – 14 Days, Jo Seung-woo, Lee Bo-young