Yoon Shi-yoon's golf movie finally hits theaters
It took a while, but Baek Pro (aka One Hundred Percent or Professional Mr. Baek), the golf movie made back in 2011, finally arrived in theaters this week. That's normally not a good sign that it took so long to see the light of day, but the trailer promises a heartwarming and uplifting story. Let's hope Yoon Shi-yoon (Prime Minister and I, Baker King Kim Tak-gu) can deliver, as this might be one of the last works we'll see him in before he enlists in the army. It's unconfirmed when, but he's due to enlist sometime this year.
Baek Pro is the story of former pro golfer Baek Se-jin (Yoon Shi-yoon), whose career ends after a sudden accident. After a two-year slump, he heads to an island village to recuperate. He encounters a school that is in danger of being shut down, and in an effort to save the school, the townspeople engage Baek Pro in a scheme to groom the village kids into golfers, including the town's biggest rebel, jailbait hottie Yeo Jin-gu (Potato Star 2013QR3, Hwa-yi).
What does golf have to do with saving the school, you ask? Well naturally, there is a provincial junior golf tournament, and if the village students just make it past the preliminaries, the school can continue to operate. Baek Pro gets roped into tutoring the entire student body (of six). An older gentleman in town tells him that he doesn't really need to teach the students anything; to these kids, having someone around who cares about them is more important. While Baek Pro dislikes kids and is originally determined to leave, you can see his heart begin to thaw when the faces of the adoring children look up at him.
When the townsfolk discover that Baek Pro's drunk driving incident resulted in the death of his sunbae, the tide turns and they no longer want him around the kids. His students rally around him, however, and refuse to let him go.
The movie was shown to foreign distributors last week, and they responded favorably – eight Asian countries picked up the rights. We'll soon find out if this sweet and hopeful story was worth the wait.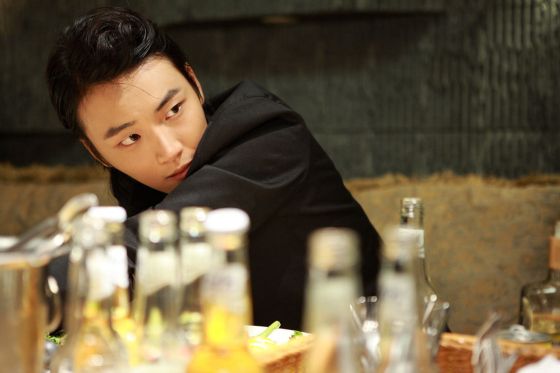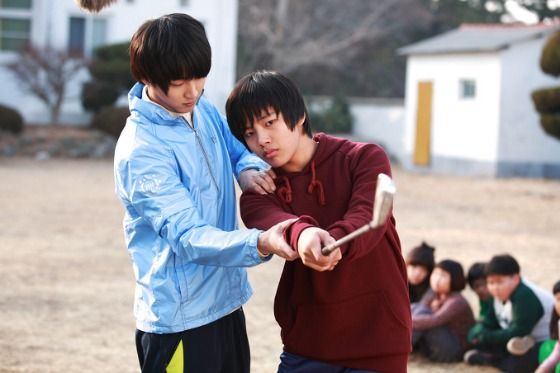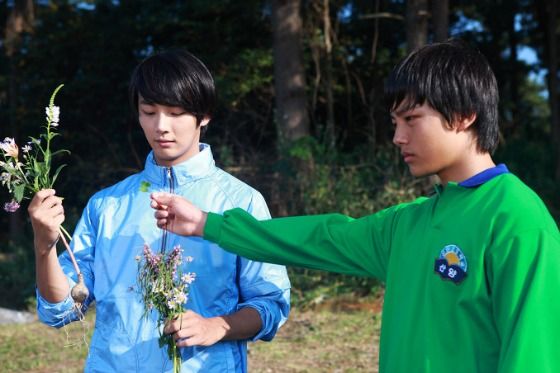 Via Sports Seoul
RELATED POSTS
Tags: Yeo Jin-gu, Yoon Shi-yoon