Na PD's next travel variety spin-off Youth Over Flowers sets sail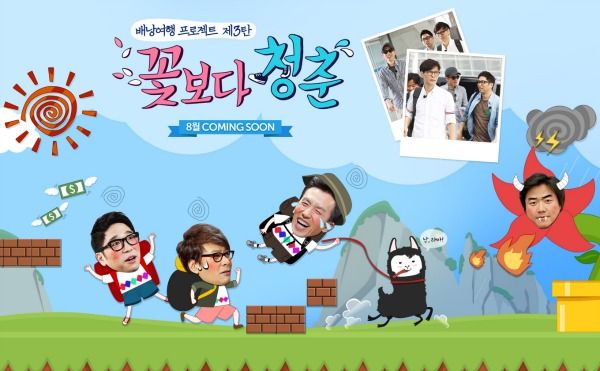 I was wondering how many things you could put over flowers before running out, but something tells me Na PD will never run out of combinations of people to send overseas on a tiny budget for their pain and our enjoyment. Variety PD Na Young-seok's next installment of his hit tvN franchise Grandpas Over Flowers and Noonas Over Flowers is called Youth Over Flowers. Why it isn't called Oppas Over Flowers beats me. I mean, you had noonas, so why not oppas next?
It stars a trio of singer-songwriters (and longtime variety personalities) — Yoon Sang (Birth of a Star, age 46), Yoo Hee-yeol (SNL Korea, age 43), and Lee Juck (High Kick 3, age 40). There's no luggage boy this time, which pretty much means maknae Lee Juck will be whining a lot.
They're as odd a trio to cast as any three random guys in their forties, but then I thought Seo-jinnie was random until I watched the show and saw how weirdly perfect he was. And these guys are all friends who've known each other for years, so perhaps it's more about the camaraderie a la Grandpas than anything. They're also smart and well-spoken, and Lee Juck and Yoo Hee-yeol are especially quick-witted veterans of variety. I foresee lots of arguing with Na PD, who is just the fourth member of this cast as far as I'm concerned.
They flew to Peru on June 25, and the hilarious part is that none of them knew they were leaving the country until that day. They were conned into handing over their passports to their agencies early in pre-production to "prepare for future travel," and then Na PD basically kidnapped them and put them on a plane to South America. Pwahahahaha.
Youth Over Flowers will begin its 15-day journey in Peru, and the show premieres in August.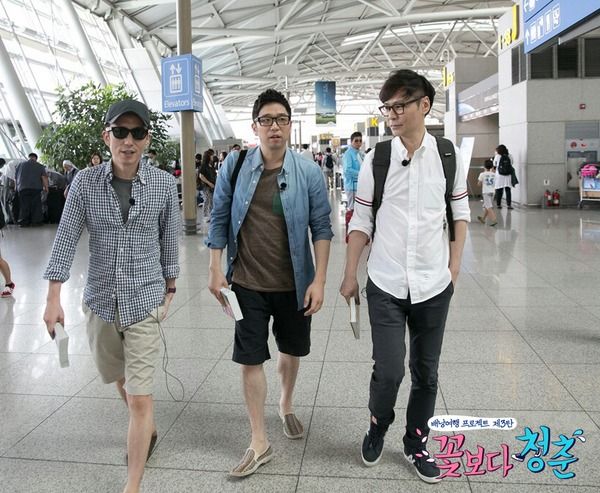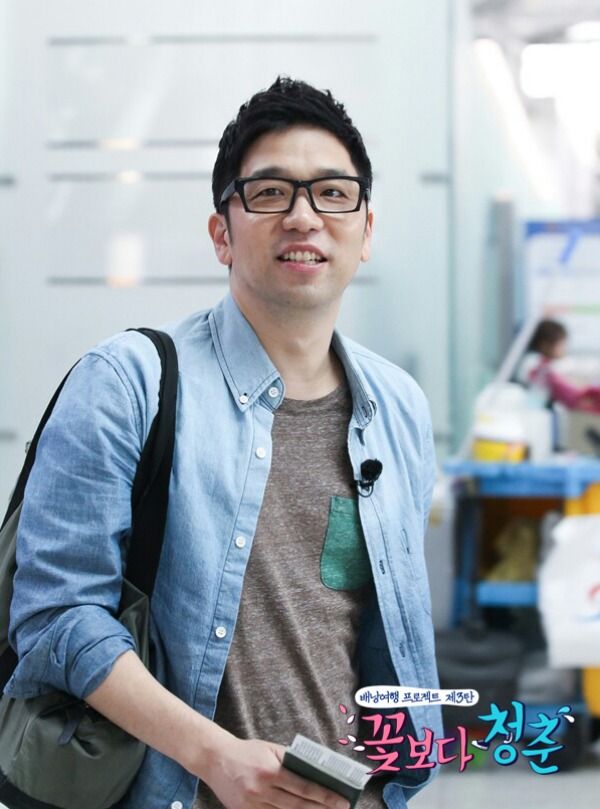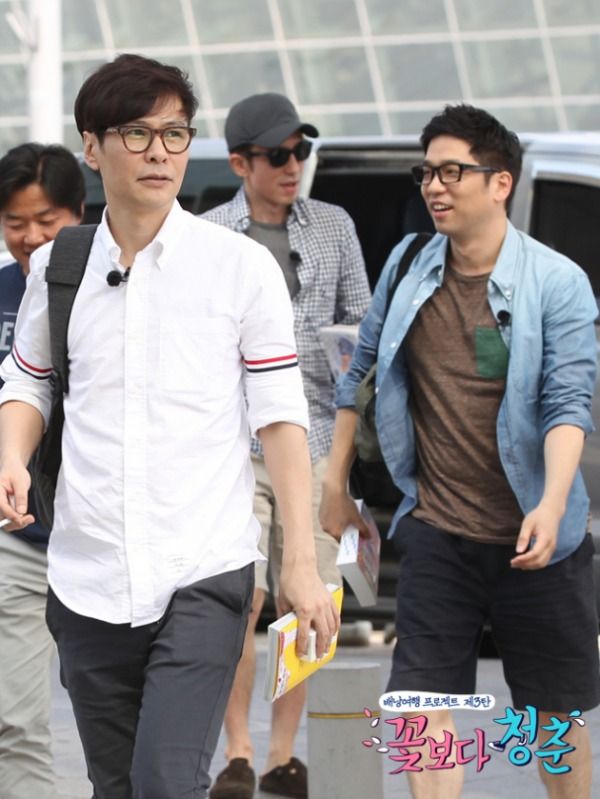 Via Star News
RELATED POSTS
Tags: Lee Juck, Na Young-seok, Yoo Hee-yeol, Yoon Sang, Youths Over Flowers