Joseon Gunman: Episode 9
Secrets are made, kept, and also discovered—and not a moment too soon, because often what it takes to keep the tension in a plot going strong isn't the continued stressor of preserving the secret, but blowing it wide open and dealing with the fallout. It's much more interesting to explore the "What next?" conundrum than to withhold the inevitable, so I'll always welcome a turn in that direction. It's a good thing, because just when I was beginning to wonder if we were spinning our wheels a bit, we have several developments, on both emotional and plot fronts, to propel us forward.
SONG OF THE DAY
Misty – "아파도 그대죠" from the Joseon Gunman OST [ Download ]
Audio clip: Adobe Flash Player (version 9 or above) is required to play this audio clip. Download the latest version here. You also need to have JavaScript enabled in your browser.

EPISODE 9 RECAP
Yeon-ha is saved! On the downside, they're squarely in the targets of two snipers, and only barely miss being picked off when Yoon-kang whirls them out of the way at the last second.
He fires off a quick shot, taking down one gunman, but more appear to block their exit and send a barrage of gunfire their way. With so many shooters at their backs, Yoon-kang sends Yeon-ha ahead and promises to join her outside. He turns to face their attackers, ducking out of the line of fire while shots ring out all over the property. Thankfully Yeon-ha makes it outside the gates, but she's spotted by one of Choi's henchman, who chases after her.
Yoon-kang engages in a brief firefight with Choi's small army of gunmen before finding his opening to escape, and rides away on horseback. And not a second too soon, because Yeon-ha is just about to be caught when her pursuer goes down with a bullet in the back—Yoon-kang has taken him out and now gallops toward her. He grabs his sister and swings her up on horseback, and they flee to safety.
This time at least, Yoon-kang waits until they are out of range before stopping to have their sibling reunion. He hugs Yeon-ha close and confirms, "That's right, it's me. Your brother." She cries that she was afraid she'd never see him again, and he promises, "I'll protect you now."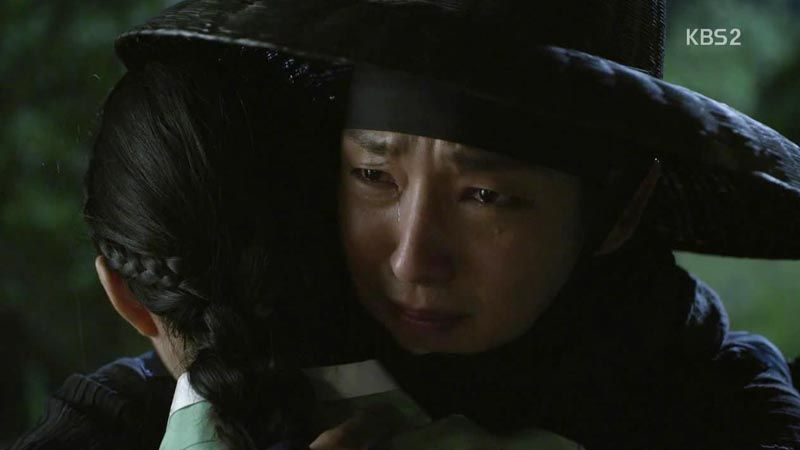 Yoon-kang takes her to a mountain temple, where they are greeted by Sang-chu and his older sister, who is a monk there. Reminding Yoon-kang that he saved her brother's life, the monk is happy to return the favor by taking in Yeon-ha.
Yoon-kang tears up to see Yeon-ha's worn hands and apologizes for not coming sooner, but she assures him that she's just happy to see him again. It's now that she registers his cropped hair, no longer bound in its topknot, and tearfully jokes that their father would have had a fit to see it.
It's a good thing Yoon-kang thinks to change out of his assassin's clothing into plain garb for the trip home, because Choi Won-shin arrives there in full suspicion mode. He doesn't charge Yoon-kang outright, but the accusation is implicit when Choi informs him of tonight's unfortunate shooting of Lord Lecherous, aka Minister Song, and wonders whether that traitor's son Yoon-kang returned to save his sister.
Yoon-kang acts surprised by the news and reminds him that that young man died. Choi replies that the body was never found, to which Yoon-kang supposes that if the young man survived after all, it's possible he's out to hunt down his father's killer. "But why are you telling me of all this?" he asks. "Do you by any chance suspect me of it?"
Choi merely says that he wanted to fill in Hanjo on the developments, then orders his henchman to look into Hanjo's alibi for tonight—was he really meeting with that supposed merchant in a neighboring city?
The court is thrown into chaos at the murder of an official, and news of a gunman on the loose has the populace in a panic. Gojong gives the order to open an investigation to capture the killer, while he issues additional instructions to his inner circle: He was having Minister Song investigated quietly, so this unexpected death throws a wrench into his plans. He wants this new gunman found before his official investigators get to him—it appears that he's unaffiliated with the Sugu faction, so they must find out who's behind him.
Lord Kim grows angry to hear of this latest complication, because he had expressly warned Choi Won-shin to keep his gunman army quiet while suspicions were flying high. He warns Choi not to disobey his orders again.
The police take stock of the murder scene, and Jung-hoon reports his findings: The household servants heard the gunfire, but were too distracted by the fire to see anything, and several slaves escaped in the chaos. Mention of a fire is particularly confusing since they see no actual fire damage, so Officer Moon instructs Jung-hoon to find out the source of the smoke.
Soo-in looks forward to her explosives lessons, which Yoon-kang promised her in exchange for producing those smoke bombs. Her father tries to tell her to quit, but Soo-in pleads, saying that she will only learn (and not participate directly). And he can't quite refuse once she admits that it's been a long time since she's been so interested in doing anything at all.
Jung-hoon goes to Soo-in with his questions about the smoke, wondering if it could be manufactured with powders. Having just created such a device, Soo-in asks to inspect the premises personally to confirm. Upon seeing the remnants of the smoke bomb she can tell that it's the same type that she made, and her brain whirls with thoughts of Hanjo's involvement in the murder of a minister.
Then Soo-in overhears a servant informing Jung-hoon of the slave girl who was seen escaping with the gunman, and that piques her curiosity. So when Jung-hoon asks for confirmation, she lies about being unsure about the cause of the smoke, not ready to give voice to her suspicions.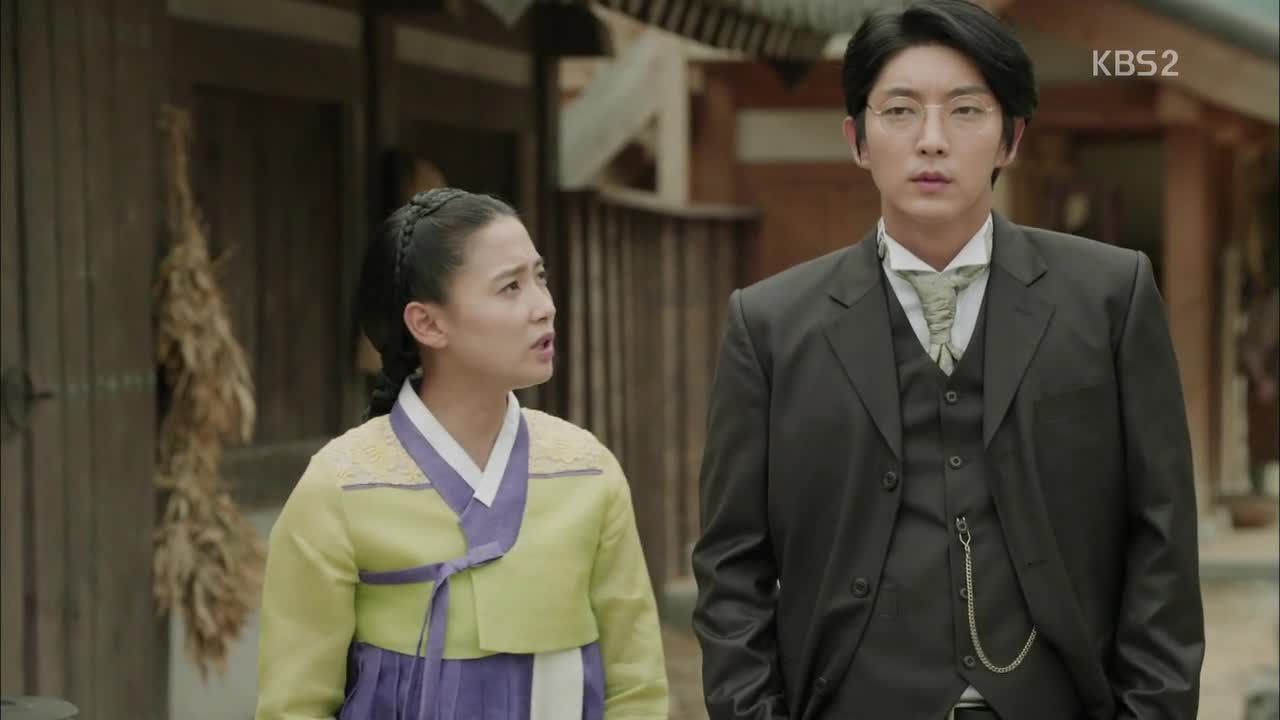 Thus when she shows up to meet Hanjo for the explosives lesson, she broaches the topic gingerly, asking about the smoke bombs. He reminds her that she agreed to keep it a secret and says he used them to good ends, threatening to withdraw the lessons if she keeps pressing.
That makes her glower in protest, though the scowl turns to appreciation once she's introduced to the explosives expert, who balks at working alongside a woman. Yoon-kang doesn't accept that answer and says that those reasons are merely excuses given by men to hold women back. He orders the expert in no uncertain terms not to repeat any of his "women are feeble" comments and to cooperate in teaching Soo-in about explosives.
Surprised and gratified, Soo-in tells him that it made her happy to hear him speak up for her, to which he says he wasn't taking her side: "I was just speaking the truth." Soo-in declares that she'll work at it until she's better than a man, her pride having been provoked to prove herself, and Yoon-kang wishes her good luck.
Gojong drops by to observe his new bureau at work, watching as Interpreter Jung conducts a strategy meeting with his team. Noticing a new face amongst them, Gojong greets Ho-kyung warmly and asks for his family background, which makes Ho-kyung tense up and answer nervously that he's an illegitimate son born to a family of no name.
Interpreter Jung intervenes, saying that Ho-kyung has cut ties with his father and advises the king not to press, and Ho-kyung apologizes profusely for the disrespect. Gojong takes this in stride and says that in this new office, lineage doesn't matter when talent will suffice. The tension ebbs and the conflict blows over. For now.
Minister Kim calls Ho-kyung aside to ask into the king's reason for visiting. Ho-kyung asks his father caustically whether he's angling for inside information—or perhaps he's just afraid that news of their family tie will be discovered. Ho-kyung assures him that he said nothing of it.
Minister Kim warns Ho-kyung against his plans to build up a modern military with newly developed weapons and technology. Ho-kyung considers the move an obvious necessity in modernization, while his father argues that it's a dangerous move. Minister Kim says that Joseon is too big and powerful to be moved by one man's ideals, adding ominously that a politician must be able to distinguish when and when not to speak up. Basically, know your place and stop making waves.
Soo-in visits with Hye-won and asks about the slave girl who escaped when Minister Song was murdered. Hye-won is shocked to hear that the slave was one of her family's, and while she has an immediate suspicion about who it was, she covers it up and says simply that she hadn't known of it.
Once home, she checks that Yeon-ha was the escapee and calls assassin Sung-gil in to confirm her suspicions—was the gunman's appearance at their house also related to Yeon-a? Sung-gil doesn't betray the truth, but Hye-won is sharp enough to read the situation accurately.
So when Sung-gil reports this to Choi Won-shin, he is warned to be extra careful around Hye-won. She mustn't find out the whole story.
The next day, Hye-won shows Yoon-kang around the premises and explains what the various storehouses are for. Her father's organization is particularly careful in keeping records and correspondence, and Yoon-kang takes mental note of the records library.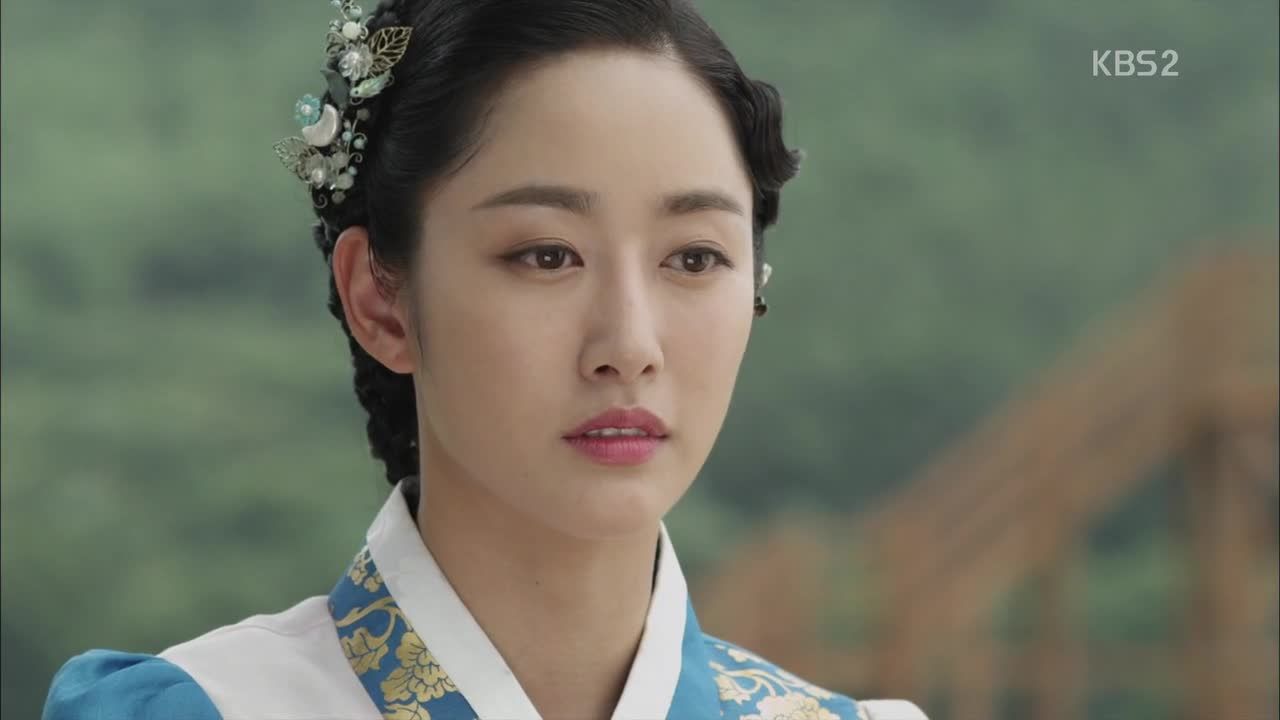 Noticing her heavy mood, Yoon-kang prods her to share what's bothering her. Hye-won replies that the slave girl's escape with the gunman has her troubled; we know that it was a rescue, but as far as Hye-won knows, it could have been much worse. "If I had known this would happen," she says, "I would have been more insistent that we keep watch over her."
Yoon-kang takes a cavalier attitude, saying that one trifling slave's life is nothing to be worried over. Hye-won argues that she can't take her life so lightly, and that the girl was an innocent who didn't deserve her fate.
She confides that she's speaking of her own story as well: "Starved, beaten, dragged away—that's how I lived. Unable to endure that life, I ran away." Then she collects herself and says that she didn't mean to divulge her shameful past.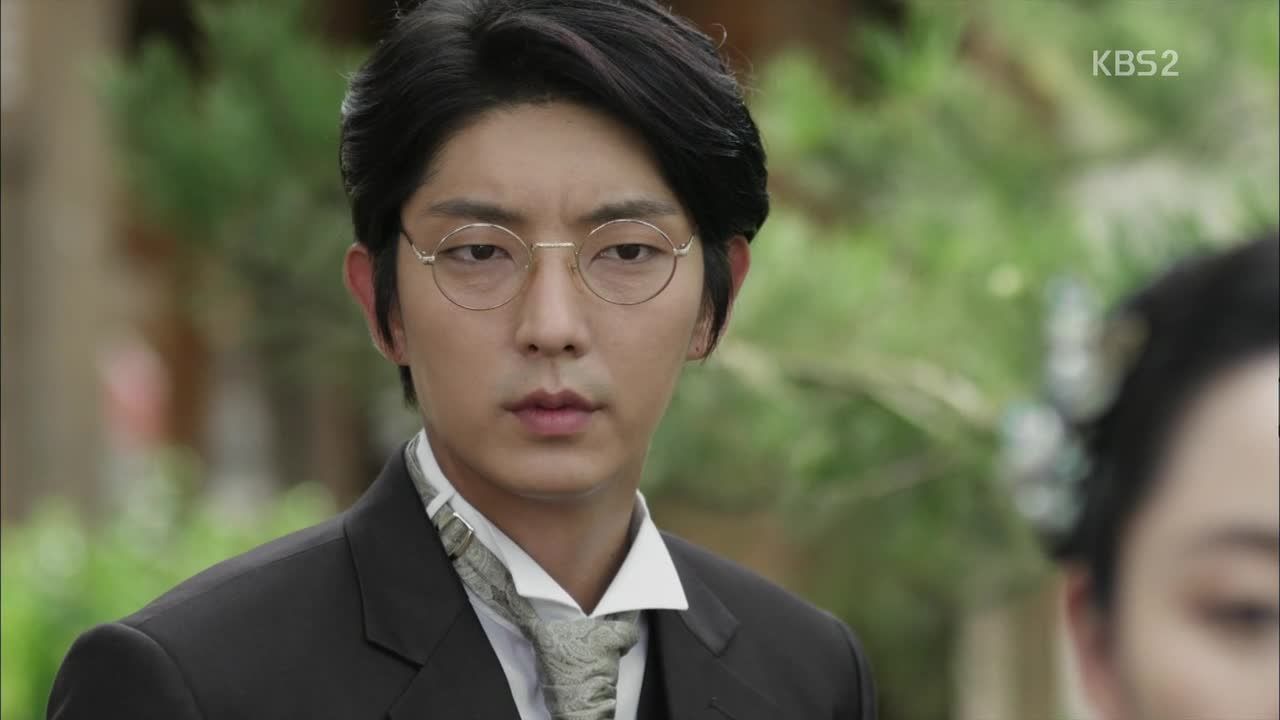 Yoon-kang is stunned by her admission, but thanks her for sharing: "There is nothing to feel ashamed of. Shame is to be felt by those who commit wrongs. You have done nothing wrong, so there is no reason to feel shame. In fact, you should feel proud. You shook off your fate on your own, and you've become an impressive woman."
Those are words that ring in her ear and bolster her spirit. He adds that the runaway slave will understand and be fine, and that she needn't worry.
Hye-won considers his words that night, feeling warmed by them. So when her father alludes to her painful past and says she doesn't have to remember the things she wishes to forget, Hye-won replies that she feels differently now: "Because of someone, the past I wanted to forget has become something to feel proud of."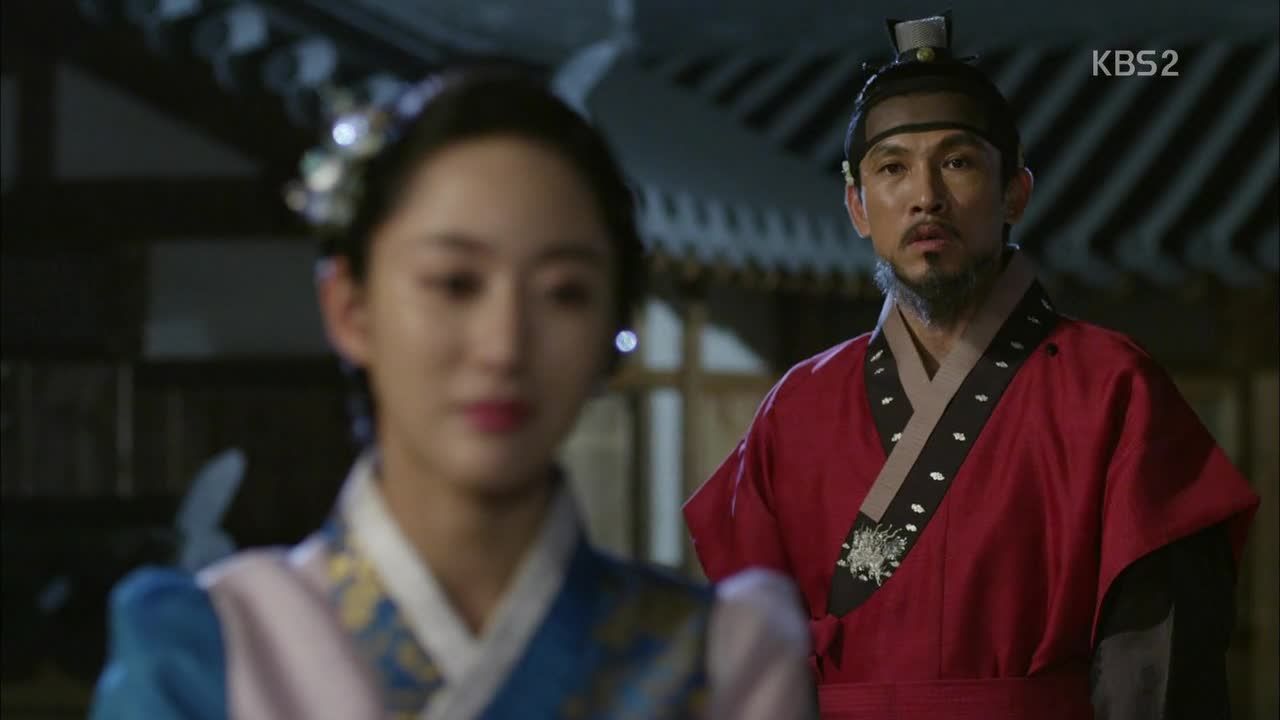 When she reveals that Hanjo is that person, her father's face falls and he turns pensive. Furthermore, he receives confirmation that Hanjo's story doesn't check out—the one that provided his alibi on the night of Minister Song's death.
It's enough for Choi Won-shin to conclude that Hanjo and Yoon-kang are one and the same, and he dispatches Sung-gil to an appointed location to await his signal: The moment Choi unfurls his fan and Yoon-kang falls, Sung-gil is to step in and take care of the rest.
Then Choi calls Hanjo out on the pretext of a friendly outing. Yoon-kang is well aware this is a trap and Sang-chu wails that he's walking into his death, but Yoon-kang counters that he intends to use this occasion to cast off all doubt.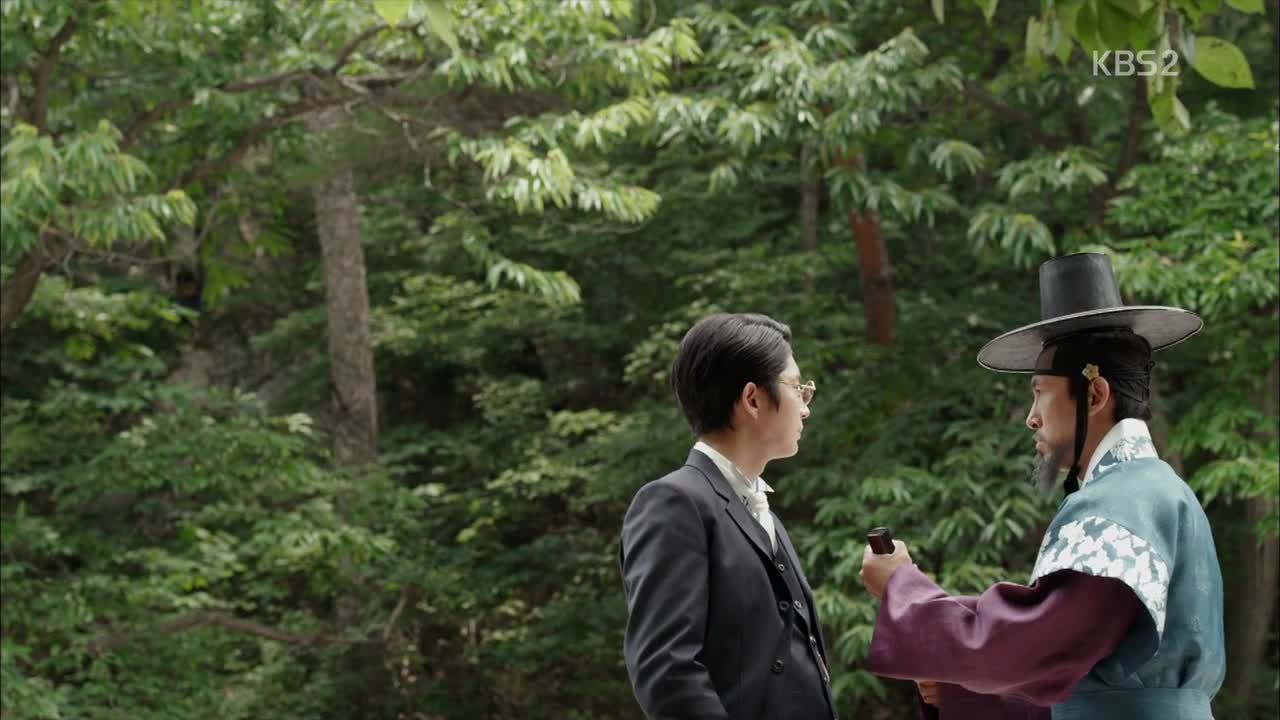 So the next day, the two men have drinks at a gibang, after which Choi Won-shin suggests a walk. He leads Yoon-kang down a path in the woods, pausing at a clearing while Sung-gil crouches at a distance with his rifle, awaiting the signal.
It's Yoon-kang who takes control of the conversation, however, saying that he heard that there were multiple gunmen at Minister Song's house that night he died—one who took the slave girl, and a cadre of others who tried to stop him. Furthermore, rumor has it that Choi himself is the one in charge of the latter group. And if that's true, well, it puts Choi's own neck in danger.
Choi laughs it off as absurd gossip, and purposefully takes his fan out and handles it conspicuously. He asks Yoon-kang where he was that night, finally outright calling him out for lying about his whereabouts.
Yoon-kang bristles, taking offense to Choi's probing questions, asking angrily whether he's insinuating that he was the gunman. The tension mounts and they glare at each other, at an impasse. Choi opens his fan and takes a step back, leaving the shot clear for Sung-gil, who takes careful aim.
Yoon-kang looks wary, as though expecting trouble, yet time is ticking down and he remains in clear sight. Sung-gil's finger tightens on the trigger…
And then another of Choi's henchmen comes running up with the urgent news that a gunman has appeared at their records library, armed with a new-model rifle. Choi reels at the realization (er, assumption) that he was wrong about Hanjo, and Yoon-kang smirks at his reaction—one minute sneering like Hanjo's a criminal, the next back to treating him as honored guest.
"I won't forget," Yoon-kang says harshly, "the indignity I suffered today." Not only did Choi go around digging for dirt on him, Yoon-kang points out that a business relationship can't proceed without trust. The deal is, once again, off.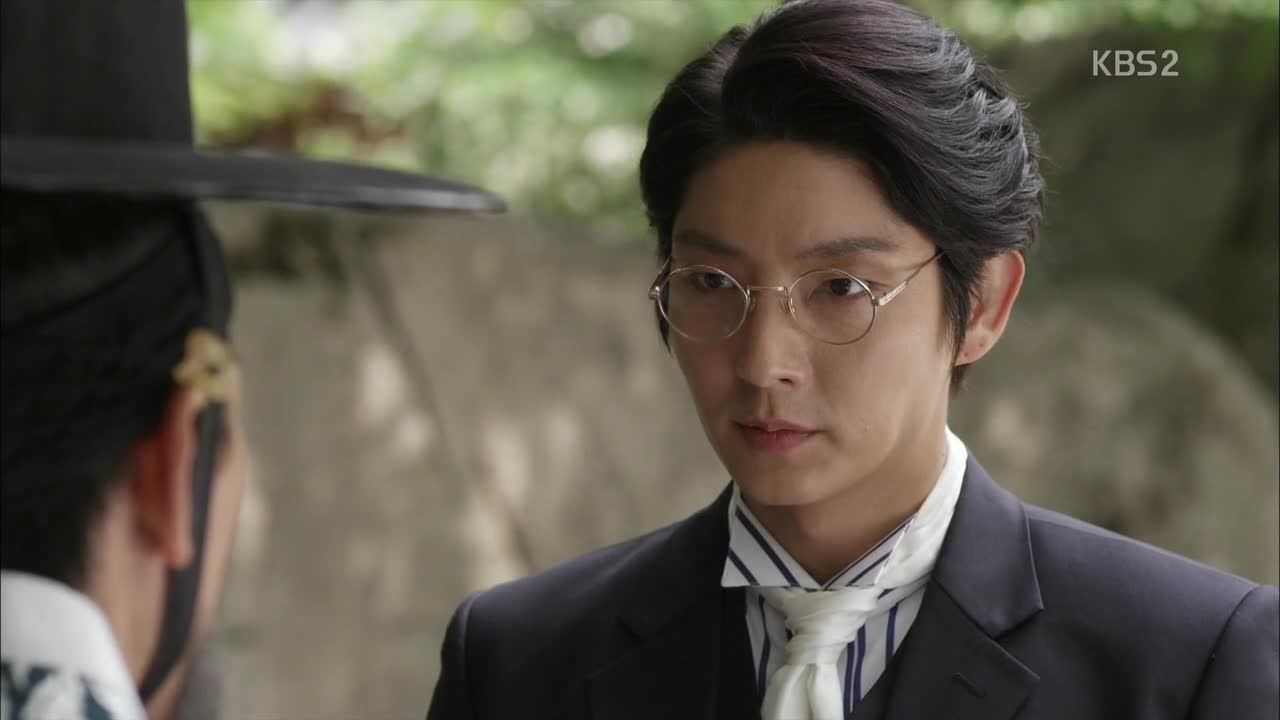 Of course, the decoy gunman was merely Sang-chu dressed up in Yoon-kang's clothing, who pulled off the stunt despite looking like he was going to pee his pants the whole time. He makes it back safely having swiped one particular message, which bears Choi Won-shin's name.
Je-mi catches him unawares in the yard and screams to recognize the notorious gunman in the front yard. Sang-chu darts forward to quiet her screams, and in the process his mask slips down, revealing his face. He can't think up a good explanation, only able to hiss at her to keep quiet.
Je-mi, on the other hand, sighs, "Wow, that's so cool." She assumes that this is a secret not even Hanjo knows, and Sang-chu just goes along with her assumption and swears her to secrecy. Ha, what wonders a woman's admiration will do for an ego.
Yoon-kang tells Kanemaru to call off the investments and take back the gunpowder stores from Choi. He explains that he was treated so offensively that to continue relationships with Choi would bring dishonor to Yamamoto as well. Kanemaru agrees.
Choi Won-shin is furious at his record-keeper for falling prey to the gunman and starts to choke the life out of him. He rages at him for failing to protect the documents and for not capturing the intruder, and would probably strangle the man to death if not for Hye-won's arrival. Choi manages to get a grip on his temper, only to receive word that Hanjo has made good on his threat to cut all business ties and withdraw his investments.
Soo-in shows up to her lesson armed with food to smooth over the prickly relationship with the expert, which he eats grudgingly. It's not enough to ease his crankiness entirely, but he does mellow out considerably when she calls him Teacher.
But before the lesson can begin, royal investigators arrive on the scene and drag the specialist off, to everyone's astonishment. He is now a suspect in Minister Song's murder, and the stores of powder are to be compared against those used at Song's house.
Soo-in races to Hye-won's house, only to find investigators there as well, asking about the escaped slave's identity. It's now that Soo-in hears that the girl's name was Yeon-ha, and Hye-won is caught in her lie. She offers to explain everything, but Soo-in recoils, needing to make sense of things on her own.
Her head whirling, Soo-in thinks back to recent events—her encounter with the gunman, Hanjo's request, the explosives. She rushes to see Hanjo, and when she hears he's out, she asks to wait here until he returns.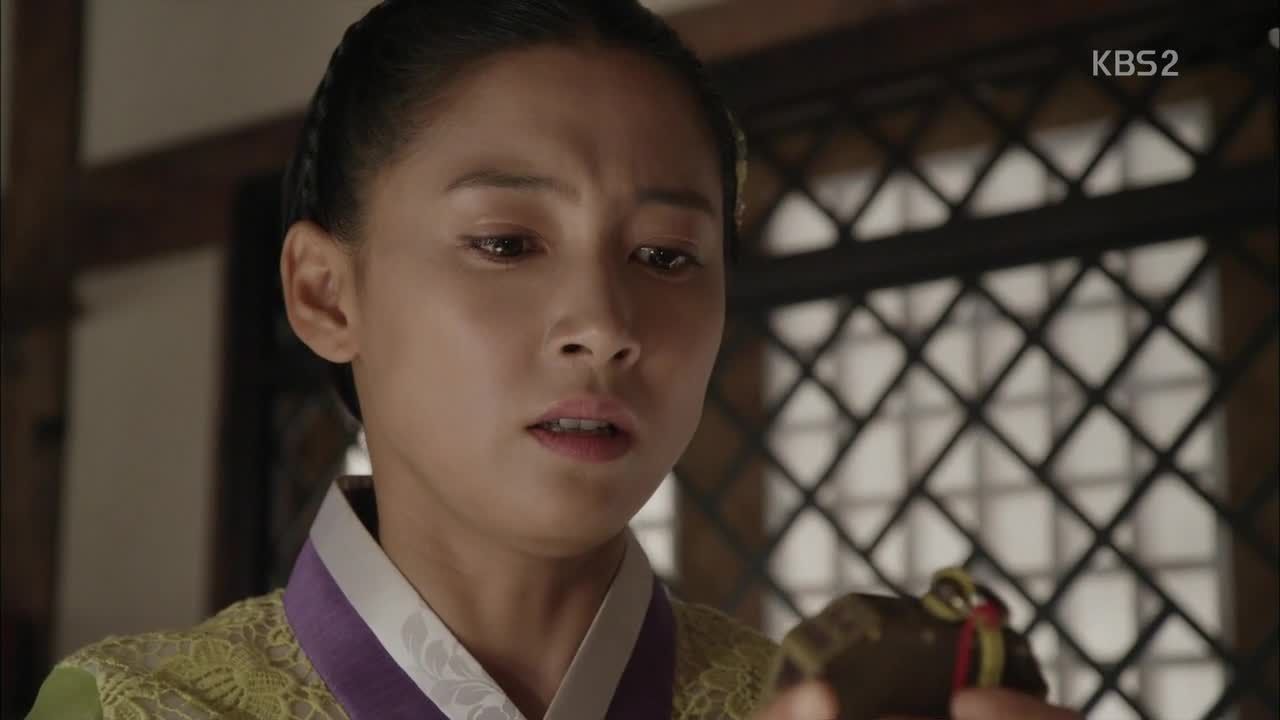 Je-mi leaves her to wait in Hanjo's office, and once she's alone Soo-in hurries around to the other side, making her way into the living quarters. Cautiously, she creeps into his room and opens Hanjo's wardrobe, looking through his drawers for some sort of clue. What she finds is more shocking that she was probably anticipating, but also all the confirmation she needs: her compass, given to him the day he died.
Clutching the compass close, she sobs, "It really was the young master."
A while later, Hanjo arrives home and hears that Soo-in is awaiting him. He finds her in his office, barely holding on to her composure.
Concerned, he asks what the matter is, just as royal investigators arrive at his door. The lead investigator instructs his men to grab the suspect—and they pass by Yoon-kang to apprehend Soo-in. She was reported to have stolen material to make explosives, and will be undergoing interrogation.
Yoon-kang tries to block their path and stop them, but investigators hold him back as Soo-in is dragged away.

COMMENTS
Soo-in knows who Yoon-kang is! Soo-in also knows that Yeon-ha is alive, and that Hye-won lied about it. Je-mi knows the gunman is her boss (albeit the wrong boss), and Yoon-kang knows his identity is hanging on by a thread. All in all, this was a nice episode of forward movement, which allowed us to wrap up the Yeon-ha-in-peril thread and continue on to the main revenge-identity storyline.
I'm relieved to have Soo-in finally in on the secret identity, not only because the plot is more interesting when she's on the side of the good guy instead of completely in the dark, but also because it makes her narratively relevant. I probably have more patience for the character of Soo-in than many of you all, based on the disgruntlement I read, and I generally agree with the sentiments though I continued to hold onto my hope that she'd come back 'round to being compelling and proactive as a character. I attribute this mostly to a writing miscalculation, which kept her on the fringes of the story for enough time to make the romantic tension fizzle a bit—I want to feel the pining between the leads, but the more you draw out the scenario of Hanjo insisting he's this other guy, the more you force Soo-in to just step back and accept that her beloved is dead.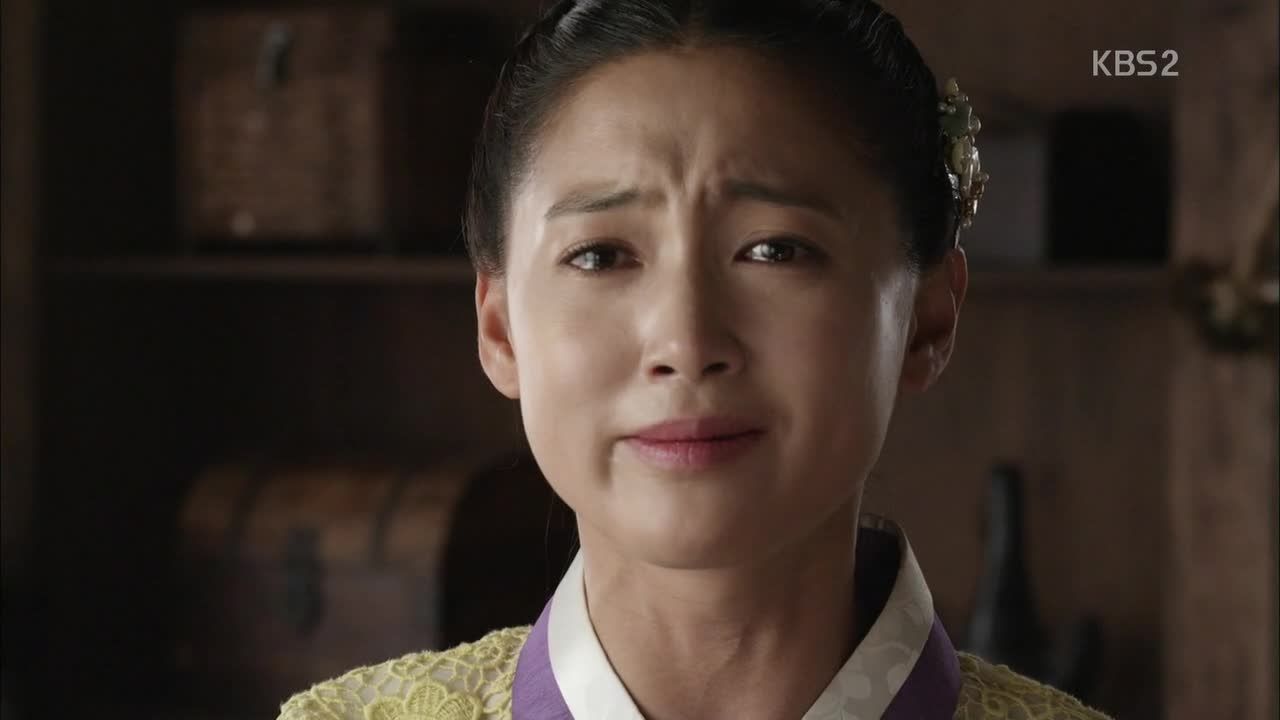 But while I do wish this revelation came sooner, I do like the timing of it with this latest interrogation turn, because she finds out he's Yoon-kang just as the investigators are sniffing into the smoke bomb incident. I fully expect her to cover for him like a mofo, which I look forward to because of all the good angst that'll inspire. It's particularly effective because Yoon-kang actually killed a man, and a high-ranking government minister at that—no longer is he just the son of a wrongly accused criminal, he's a legitimate criminal. Ack!
And yet, I'm also happy about the dilemma because it puts a dark cast over Yoon-kang's character, and I think this drama could really benefit from a bit of darkness. I love our hero being a badass hero and all-around righteous dude, but there's no reason he can't be a conflicted, burdened human along the way, too. Dramas sometimes (okay, very often) fall into the trap of fearing to paint their characters as unlikeable, which is SO not the same thing as bland and benign, and yet that's often the effect of smoothing out all their character flaws and bumps to keep their moral fibers pristine. What can I say, I prefer 'em a little dirty. I think we all might.
For instance, there's a complexity to Hye-won that makes her more appealing, not less, and I like that Soo-in caught her lying. It makes Hye-won seem suddenly suspect, even though we know that her intentions were noble. But we see her caught between her loyalty to her father and her fundamental sense of justice, and I suspect things are only going to get more tricky for her.
I loved the moment between her and Yoon-kang, and how moved she was by his encouragement. In fact, it's a nice bit of conflict to parallel the moments Yoon-kang had with Hye-won and with Soo-in, because in both instances it's his genuine persona coming to the fore and offering them consolation. It's also oddly dissonant for Hanjo to be saying such things, which probably contributes to keeping both ladies confused about him, but that's what's so striking about his sincerity in the moment, which is what speaks to them. I almost wish we'd explore that tension a bit longer—but on the other hand, I'm certainly not going to ask to keep Soo-in in the dark any longer, so I'll take the truth-discovery. Now that she knows and Je-mi knows (sort of), is it too soon to ask for a Scooby Gang? C'mon, every hero needs a sidekick and a sassy posse!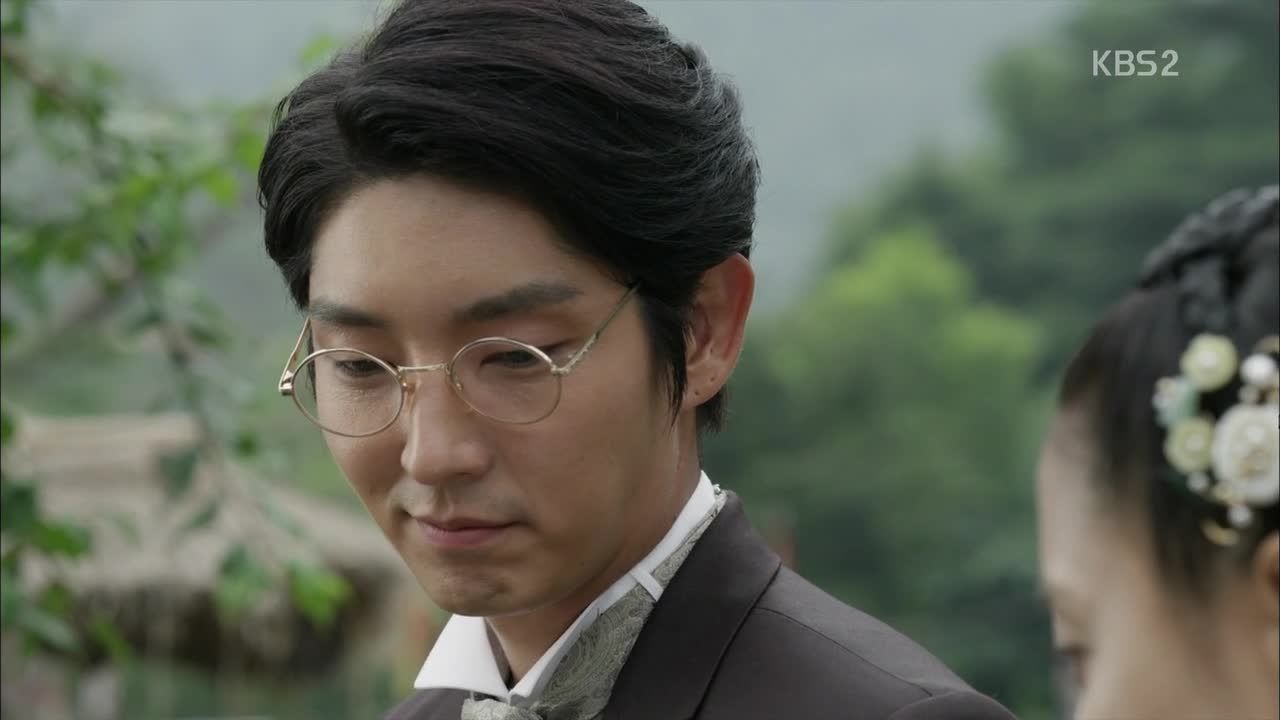 RELATED POSTS
Tags: featured, Joseon Gunman, Lee Jun-ki, Nam Sang-mi