Odds and Ends: Star-spangled barbecue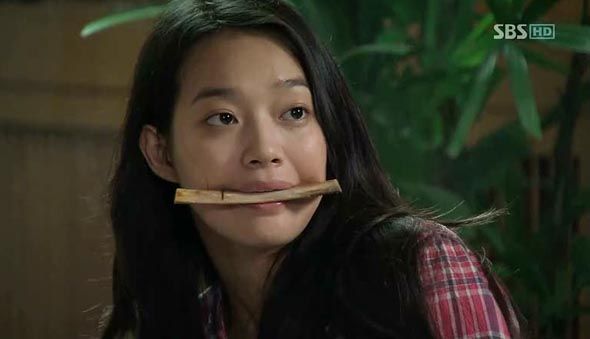 javabeans: Happy Fourth of July, for everyone for whom that means anything! And by "means anything" I'm mostly referring to meat and beer, I think.
girlfriday: Hey, where I come from, meat and beer are things worth celebrating. Not that anyone really needs an excuse to fire up the grill and drink beer. Are you doing anything fun for the holiday?
javabeans: It's funny that we're talking about it in the future when it'll be in the past by the time this goes up.
girlfriday: Side effect of wormhole travel.
javabeans: It makes me want to answer in the… is it past perfect? Future perfect? I will have done something interesting, unless I will have ended up deciding not to go out after all.
girlfriday: I'm on strike because my mom called and left me a message that she's hosting a huge family barbecue and forgot to invite me.
javabeans: Gasp. Mo~om! And after they're always pestering us to come home more often?
girlfriday: I know! So now I'm debating whether or not to be a brat about it on principle, or just cave and go eat delicious food.
javabeans: Is that really a choice? You can be a brat when you're eighty. Go eat! I mean, unless YOU want to go out and buy lots of meat and grill it yourself, that is.
girlfriday: Well that just sounds tiring and completely unrealistic. Sigh, I'll probably go, but I'm going to pout about it! …while stuffing my face with Korean ribs.
javabeans: That's better than me. I'm getting a temporary roommate for the next month, so I'll spend my holiday cleaning things that have maybe never been cleaned before. Turns out shame trumps lazy.
girlfriday: But only just barely.
javabeans: Yes, that's true, there's a limit. As in, fine, I'll put on some pants, but they will be ugly pants. I can only be bothered to care so much.
girlfriday: You already lost me at "wearing pants."
javabeans: This may be the time to look into muumuus.
girlfriday: Hey, you're being a good friend and letting your friend stay with you. The least they could do in return is deal with a parade of ugly house clothing.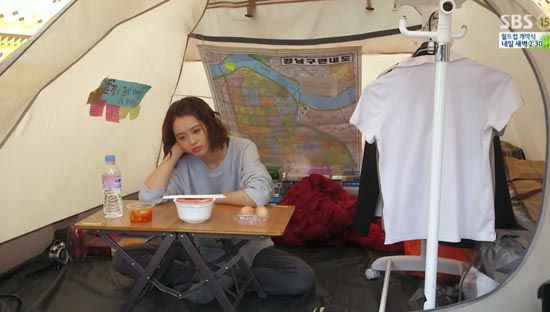 javabeans: Let's be real here. It might not be a parade, it might be the same ugly house clothing day after day. I don't even understand how all those drama heroines flit from one home to another (you know, the Candys who get evicted and go from friend's couch to jjimjilbang to classroom) and still manage to wear something new every day.
girlfriday: Dude, in You're All Surrounded, Go Ara lives in a freaking tent on the roof of the police precinct, and she still manages to wear different PJs every night.
javabeans: I almost expect her to have a new tent every night, each one with a spiffy new feature. I have to admit, product placement has gotten to such a ridiculous point that now I find it straight-up entertaining seeing how each drama works in the nonsensical outdoorwear promo, or iced latte pitch.
girlfriday: I know, it's like a game!
javabeans: Like in Gap-dong when they would take a minute out of their intense serial killer hunt every day to stop and very conspicuously eat fried chicken. I mean, it's one thing if you're a cute trendy drama and there's a chicken shop in the show, but c'mon, serial killer thriller! I'm pretty sure that at a couple points the serial killer himself took time out to eat some fried chicken. That was weird.
girlfriday: To be fair, there were a LOT of weird things about that show, and chicken wasn't even on my radar until you pointed it out.
javabeans: That's true, in the scheme of complaints it's probably way down on the list. Oh, KBS's weekend fixation with Droptop coffee cracks me up. Mostly because I've been watching KBS weekend dramas for the past couple of years and it's the same deal in every single show. By now they even have water pipes in that damn cafe emblazoned with the logo.
girlfriday: I don't know why, but Subway is for me the strangest of the food PPL things, because it's so blatant and it feels out of context, even though I get that sandwiches are normal food.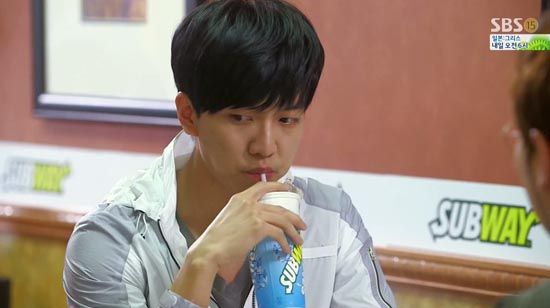 javabeans: Yes, Subway! Beloved by doctors and prime ministers' wives the country over. I do think it's weirder when we have the same brand in the U.S., and it has a different image here than in Korea. I remember the days when dramas thought Dunkin Donuts was so cool, and Baskin Robbins, and I was like, "Really? Those?"
girlfriday: Yeah like Pizza Hut and stuff. It's like Fast-Food Bizarro Land.
javabeans: And TGI Fridays! Lemme tell you, when that's the fancy restaurant your chaebol hero runs in Secret, where they hold all sorts of corporate events, it's definitely strange.
girlfriday: Pwahaha. I think it takes a certain talent to integrate the product placement in a way that isn't off-putting, and often the best way isn't trying to hide it, because that's actually more obvious than just calling attention to it.
javabeans: I Hear Your Voice had some of the best and worst examples, because sometimes you just groaned when they launched into iced beverage service hour, and yet sometimes just watching Lee Bo-young do something made me want to buy that home coffee-making pod thing.
girlfriday: I still totally want one of those.
javabeans: Isn't that an ingenious tactic: Make a product people want to use, and then people will want to buy it!
girlfriday: And maybe, just maybe, it's cool enough or delicious-looking enough that you don't really need its logo emblazoned on it to make people notice?
javabeans: I know! Let your product stand on its merits! Sell good things! Don't worry about tricking people into buying your stuff!
girlfriday: Annnnd maybe this is why we don't sell things.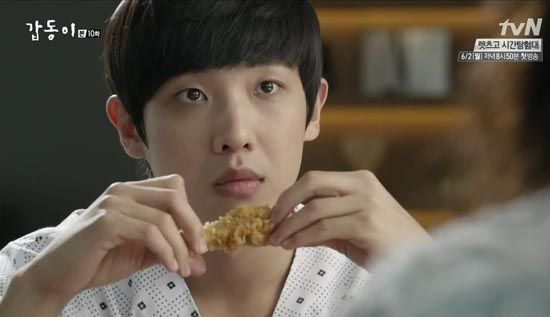 RELATED POSTS
Tags: conversation post, Odds and Ends