It's Okay, It's Love: Episode 16 (Final)
It's been a long road, but we've finally made it to the end for It's Okay, It's Love. What awaits us here is the message the show has tout at us all series long: hope. But now it's time to say our farewells to the characters whose lives we've followed for the past two months, from the tears, to the laughs, and to the random tomatoes they throw at us.
No one can argue that this show takes itself seriously all the time, but just think of all the salsa or sauce they could have made with all those tomatoes. And for our final ratings check-in, It's Okay, it's Love ended its run with 12.9%.
SONG OF THE DAY
Hey – "And I Need You Most" from the OST [ Download ]
Audio clip: Adobe Flash Player (version 9 or above) is required to play this audio clip. Download the latest version here. You also need to have JavaScript enabled in your browser.
FINAL EPISODE RECAP
His feet washed and in new shoes, Kang-woo asks if he shouldn't come back anymore. At that, Jae-yeol passes on Hae-soo's gratitude towards Kang-woo, since he could've ended up dead much sooner if Kang-woo hadn't appeared to him three years ago, buried under his massive guilt.
"She says I was actually comforting myself when I comforted you," Jae-yeol explains. He's come to realize just how much the abuse he endured from his stepfather and brother scared him, despite putting up a strong front. He realizes how much he hated the powerless and helpless little boy who couldn't stop his mother from being beaten, and how afraid he was when he ran away, barefoot.
Jae-yeol lowers his head, the tears imminent, and Kang-woo consolingly says that's all in the past now. Jae-yeol agrees, adding that despite his past, he grew up to be a rather decent adult.
Both of them try their damnedest to keep a smile on their faces, though the tears continue to stream down Jae-yeol's face. Kang-woo asks Jae-yeol not to acknowledge him in the future, "but if… once in a while, you do miss me, then just look in a mirror. Because you're me."
Now it's really time for goodbyes, and Jae-yeol pulls Kang-woo into a tight embrace while trying to keep his tears at bay. Kang-woo: "Goodbye, Han Kang-woo." Jae-yeol: "Goodbye, Jang Jae-yeol."
Slowly, Jae-yeol lets go of Kang-woo as the camera pans down, and when it pans up again, Jae-yeol is left staring at his own sad reflection. Truly alone now, he breaks down in silent sobs, and Hae-soo enters his room to be a literal pillar to cry on. ('Cause disciplinary board action be damned for love, y'all.)
Sunbae Jo is delighted to hear about Jae-yeol's breakthrough, and when Soo-kwang beats himself up for experiencing the first episode he's had in weeks, So-nyeo yells at him for hitting what's hers (meaning, him).
Sunbae Jo scolds him, saying that he should be proud of himself, only to get pinched and be met with So-nyeo's icy stare. He does, however, interrupt the couple's potential Lady and the Tramp moment though by cutting their shared noodle with his chopsticks.
Things seem to get better for Jae-yeol at the hospital, sneaking light hand-holding with Hae-soo and playing peacekeeper about TV rights with his fellow patients. Doctor Lee considers adjusting Jae-yeol's medication, and it seems Hae-soo's out of trouble with the disciplinary board now, thanks to Doctor Lee.
When Hae-soo ignores yet another call from Mom, Doctor Lee encourages her to stop avoiding her mother. Not that Hae-soo has much of a choice since Mom comes marching in to collect her daughter moments later. Jae-yeol sees Hae-soo leaving, and so do her friends Yoon-chul and Hye-jin, who are here to see Jae-yeol today.
The expecting couple offers Jae-yeol some encouraging words—sure, there are times when Hye-jin worries how difficult it'd be for her husband if she relapsed. But instead of running away—which would be the easier option—Yoon-chul tells her to love him all the more. So Jae-yeol shouldn't just worry about Hae-soo, and he has as much right to be happy as anyone.
Jae-yeol calls Hae-soo's mother (I guess he gets to keep his phone?) and entreats her for a chance to meet Hae-soo, where he'll convince her to leave overseas. Mom listens before hanging up without a word, and before Hae-soo can explain herself, she sends her daughter back to the hospital.
After sharing about the recent surge of his book sales and an invitation to appear as a guest on his former radio show, Jae-yeol tells Hae-soo to go on that worldwide trip she once told him about. When she asks if that's why he called her here, Jae-yeol frankly replies yes.
She asks if they're breaking up again, but Jae-yeol argues that this is being filial to her mother. He'll keep up his treatment once he's discharged again, and teaches her more about love: "Love doesn't mean giving up something for the other person, but it means to achieve something."
He doesn't want her to give up on her dreams because of him, and she should feel free to travel as originally planned. She asks if he's being real, and Jae-yeol tells her to do her best to forget him in the next year. If she can't by then, they'll talk about it then.
He won't pick up her calls and will decline her visits to him from here on out. If she persists by using her authority as a doctor, he'll move to a different hospital. I wish that option was on the table a lot sooner, but what's done is done.
"Is it that easy for you to send me away?" Hae-soo asks, tears in her eyes. "It's hard," Jae-yeol admits, but this is the only way he can save face with her family. She breaks into a tiny smile and asks what happens if she meets someone, and he laughs that he'll wish her happiness then.
He won't back down—just like how Hae-soo helped him with dealing with Kang-woo, he's sending her away so that she comes back from this trip a stronger and wiser person. Then Jae-yeol draws his hand away, and repeats that no, he won't be giving in.
He follows up with a kiss and sends her off. She asks if he knows what an awful guy he is, and he returns a tiny smile. Fighting tears, Hae-soo leaves.
Mom is taken aback to be told that Hae-soo will take a leave of absence from work and head out soon afterwards. Hae-soo assures her mother that she and Jae-yeol have really called it quits this time, and that she won't contact Jae-yeol either because she loves her mother that much.
Mom accepts that answer, but then Hae-soo takes her mother's hands and asks her to trust her one more time. "Trust that I'm a good doctor who can treat her patients. And whatever misfortune comes my way, that I'm someone who can turn that moment into happiness again."
Mom starts to ask if she's hinting about starting over with Jae-yeol in the future, but Hae-soo cuts her off with her farewell, saying that she'll call often. A tear rolls down Mom's cheek after Hae-soo leaves.
Hae-soo returns home, where Soo-kwang promises that he won't let the candle for Jae-yeol go out in her absence. It's also Soo-kwang's idea to enlist PD Choi's help to take her to the airport, and Sunbae Jo gives his short (but snappy) farewell sitting down.
Doctor Lee checks in with Jae-yeol before he leaves for the radio show, asking if he knows that Hae-soo's leaving today. He does, and is later mobbed by fans at the broadcasting building. He's momentarily startled when a high schooler asks for his autograph, but breathes again when it's Not Kang-woo.
He has to tune out their whispers about whether he was pretending to be mentally ill to sell more books, but holds his own during the radio show. It's nice to see Jae-yeol laughing again, and so does the host, who gives Jae-yeol the floor to speak a few words:
Jae-yeol: "Hello, this is Jang Jae-yeol. I'm sure many of you already know, but I'm suffering from a mental illness. The doctors say my condition is rather common with one out of every hundred suffering from it, and that it's not terminal, but one where complete recovery is possible. I plan to do my best, believing in those words… because what I can do for those I love is to never give up hope no matter what may come."
Hae-soo is tuning in on the plane while Mama Ok-ja and Jae-bum listen in at home. Jae-yeol says he'd like to address his usual sign-off to himself; he'd realized that he always asked how his listeners felt and bade them a good night, but never said those things to himself.
So he asks tonight's listeners to do the same—to ask themselves, "Are you really okay?" and bid themselves goodnight. Staring at his reflection, Jae-yeol signs off, "Good night, Jang Jae-yeol."
Our characters do the same separately, as Soo-kwang speaks to himself (and smothers himself with kisses), Sunbae Jo speaks to his reflections, and Hae-soo tells herself to sleep well.
An unspecified amount of time passes when we see Jae-yeol again; he's still at the hospital, but has taken up writing again, and ignores an incoming call. From Hae-soo, perhaps? In any case, Doctor Lee believes Jae-yeol has improved enough to consider discharging him soon. She and Sunbae Jo give each other a high five on their work.
Soo-kwang and Sunbae Jo smile over Hae-soo's travel photos, and wonder why she chose to go to Mongolia than enjoy herself in Europe. Jae-yeol suggests that it was probably because of cost, and firmly refuses seeing Hae-soo's photos. Sunbae Jo asks if he and Hae-soo really don't keep in touch, and Jae-yeol rises from his seat.
Soo-kwang asks if Jae-yeol will need to keep up with treatment even after he's discharged. Sunbae Jo confirms it, since Jae-yeol will need continuous follow-up treatment.
We skip ahead again to a year after Hae-soo's departure. Over at Mama Ok-ja's place, Jae-yeol gives his hyung (who now has a full head of black hair) a hard time about a female prison guard showing interest in him.
Tae-yong adds that Jae-bum even had a small crush on Doctor Lee, and Jae-bum gets upset when Mama Ok-ja gives him a shirt to change into that isn't Doctor Lee's favorite color.
Soo-kwang updates Hae-soo (and us) with how everyone is doing lately: Jae-yeol attends group therapy, is writing again, takes his medication once a week, and hasn't seen Kang-woo in over six months now. Jae-bum attends group therapy to (led by his crush, Doctor Lee), and so do Soo-kwang's father and Mama Ok-ja.
He writes that Yoon-chul and Hye-jin gave birth to a baby boy (the baby in the picture, however, wears pink), and Soo-kwang, Doctor Lee, Sunbae Jo, and PD Choi all enjoy spending time together at the house with their significant others. He asks if it bothers her that he made slight mention of Jae-yeol, but encourages her to come back to see how Jae-yeol's doing herself if she's that curious.
We see Hae-soo back in Okinawa, narrating a message to Jae-yeol. She writes how she spent an entire day by the shore where they spent the night together, along with the other places they visited. She's heading back to Korea tomorrow, holding onto the minuscule hope that he hasn't forgotten about her.
Her grand return back home is met with practically no fanfare, since her old housemates are busy bickering over a puzzle. Sunbae Jo is in a glum mood because his wife recently returned to the States, and Hae-soo gripes over seeing the house looking like a pigsty.
She helps herself to a glass of water, which gets promptly plucked out of her hand by Jae-yeol… 'cause he lives here again? Wait, does he actually live here again? She's happy to see him, but he's still his candid self, and tells her that she's gotten prettier since they've seen each other last.
Hae-soo looks just as confused as I am right now, so she barges into Jae-yeol's room. He's hardly surprised, and she asks what he was getting at with his earlier comment. She can't understand his matter-of-fact tone right now if he hasn't forgotten about her, and Jae-yeol frankly admits that because he thought of her every day, it feels like he just saw her yesterday.
"I really missed you, Hae-soo," Jae-yeol tells her, words which trigger happy tears from her. When he asks if he can kiss her, she breaks into a wide smile, and then swoops in for a kiss.
Sunbae Jo and Soo-kwang burst inside just then, and ha, it turns out that puzzle they were working on reads, "Our loving Hae-soo, Jae-yeol has been waiting for you." They hilariously plop themselves on the bed to watch the ongoing makeout session, only to be shooed out.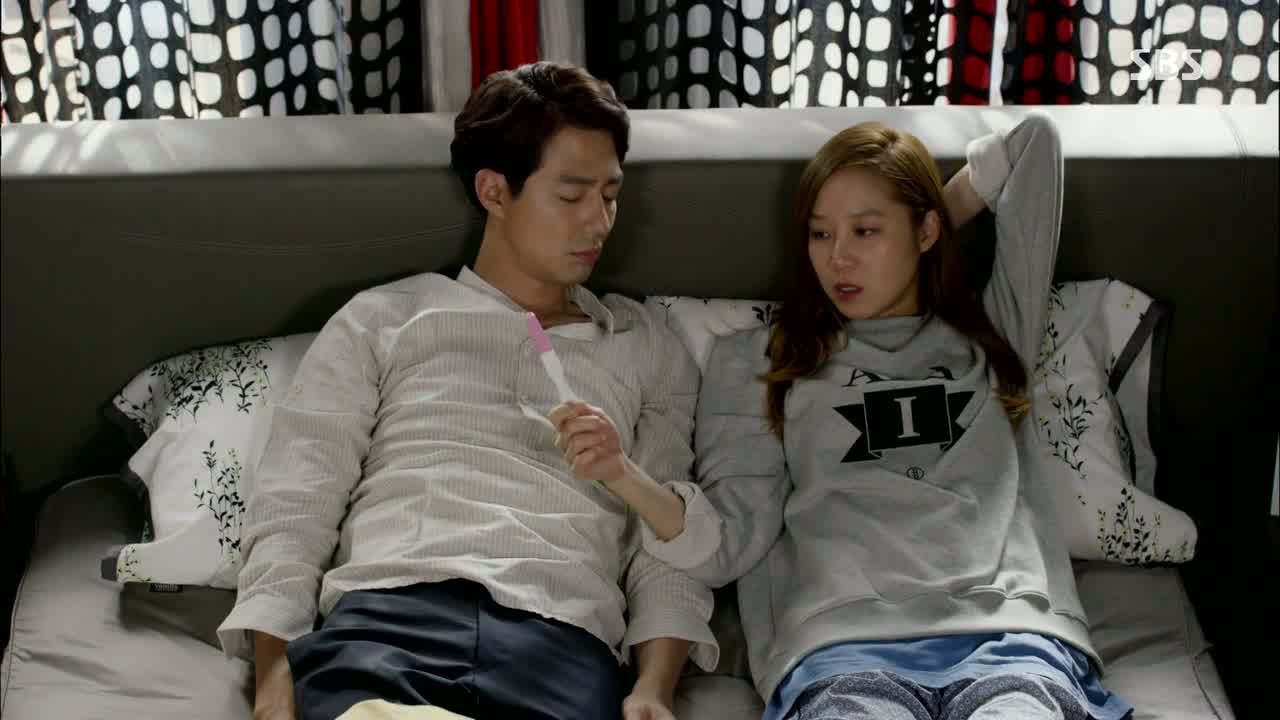 We fast forward another year from that moment (so make that three-ish time skips now), and now Jae-yeol's bathroom bears a painting of a camel leisurely walking in the desert. Hae-soo's eyes widen at her positive pregnancy test before she joins Jae-yeol back in bed.
She's in an annoyed mood, which prompts Jae-yeol to shift gears to automatic punishment mode. He groggily asks what's wrong today, and she hands him the pregnancy test, reminding him of how he persuaded her into having unprotected sex some weeks ago.
Jae-yeol takes the test and walks out, and Hae-soo calls out, "Yeobo!" Omo, are you two married now? The wedding photos in their bedroom confirm it, and I have to admit—the family picture is pretty adorable.
Jae-yeol announces the happy news that he'll be a father to Sunbae Jo and Soo-kwang, who responds enthusiastically. Hae-soo, on the other hand, isn't that thrilled, and breaks up their happy party by spraying them with the water hose.
Hae-soo's parents are over the moon about the pregnancy, and Jae-yeol returns home in time to hear Sunbae Jo's disapproval over Doctor Lee's choice of boyfriend. It quickly turns into a shouting match, and Hae-soo has to pull her "I'm pregnant!" card to calm everyone down.
After pointing out each other's flaws and agreeing to hash things out tomorrow, the party breaks up in a huff. Jae-yeol is told to sleep in Soo-kwang's room tonight, since Hae-soo is upset that she has to extend her fellowship due to her pregnancy. She changes her mind less than a minute later.
And when Sunbae Jo had suggested they hash things out, he apparently meant physically, because we're transported to a white room where the entire crew (sans PD Choi and Mi-young, who are together now) throw tomatoes at each other. At one point, Jae-yeol and Hae-soo are targeted, and they scream that Hae-soo's expecting.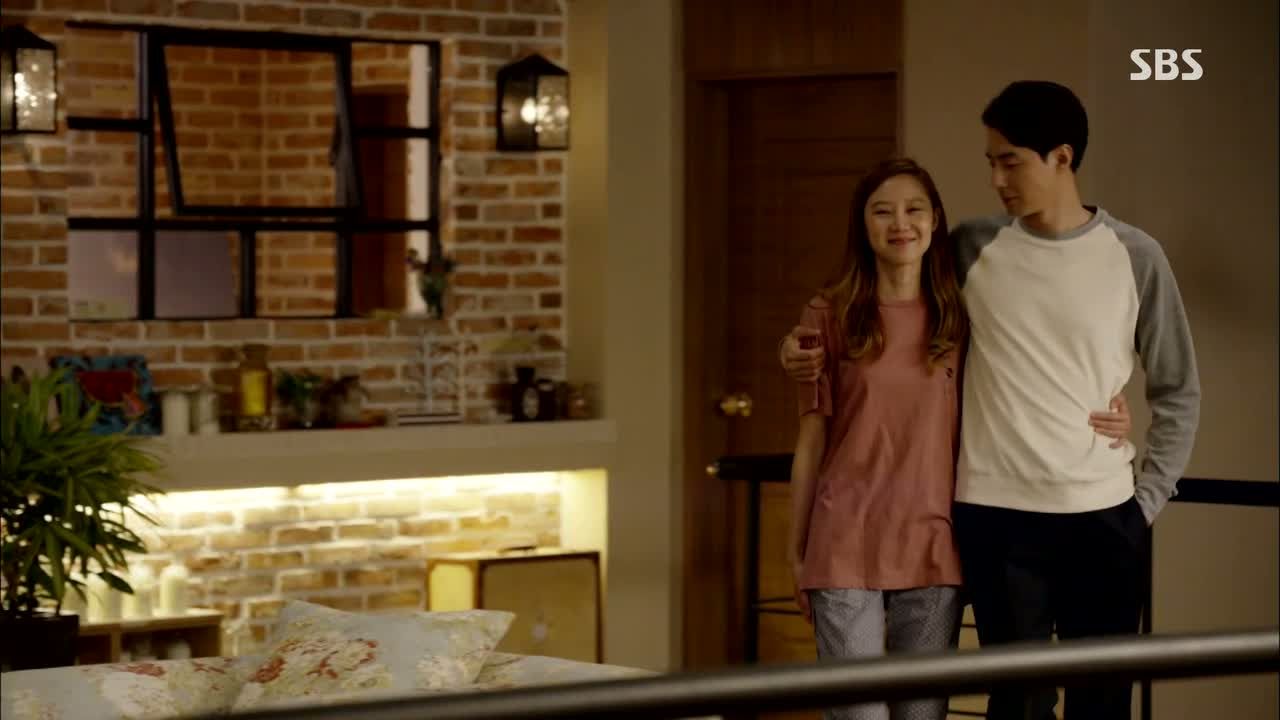 As per usual, Hae-soo and Jae-yeol light a candle that night and lift up a prayer. On Jae-yeol's radio show, he speaks of an enclosed candle that never goes out: "There's only one reason why that candle always remains lit. It's for the sake of those lonely people who live outside that cavern."
"To those who feel lonely and think that you're alone, know that someone is always praying for you," Jae-yeol continues. "Remember that there was never a moment you were alone."
Jae-yeol and Hae-soo go out for ice cream and a walk afterwards. They get recognized by a group of fangirls, led by an enthusiastic girl who asks for his autograph (cameo by KARA's Goo Hara). She's left peeved when he declines, since he's on a date with his wife right now.
Hae-soo tells him that he'll lose his fans that way, but all Jae-yeol needs is Hae-soo by his side. They tell each other that they're exactly each other's types, and he asks what if they had another kid after their first is born.
She isn't particularly keen to that idea, but smiles anyway. Jae-yeol plants a kiss on top of her head. "How about three?" Hae-soo tosses back happily. Jae-yeol: "Deal!"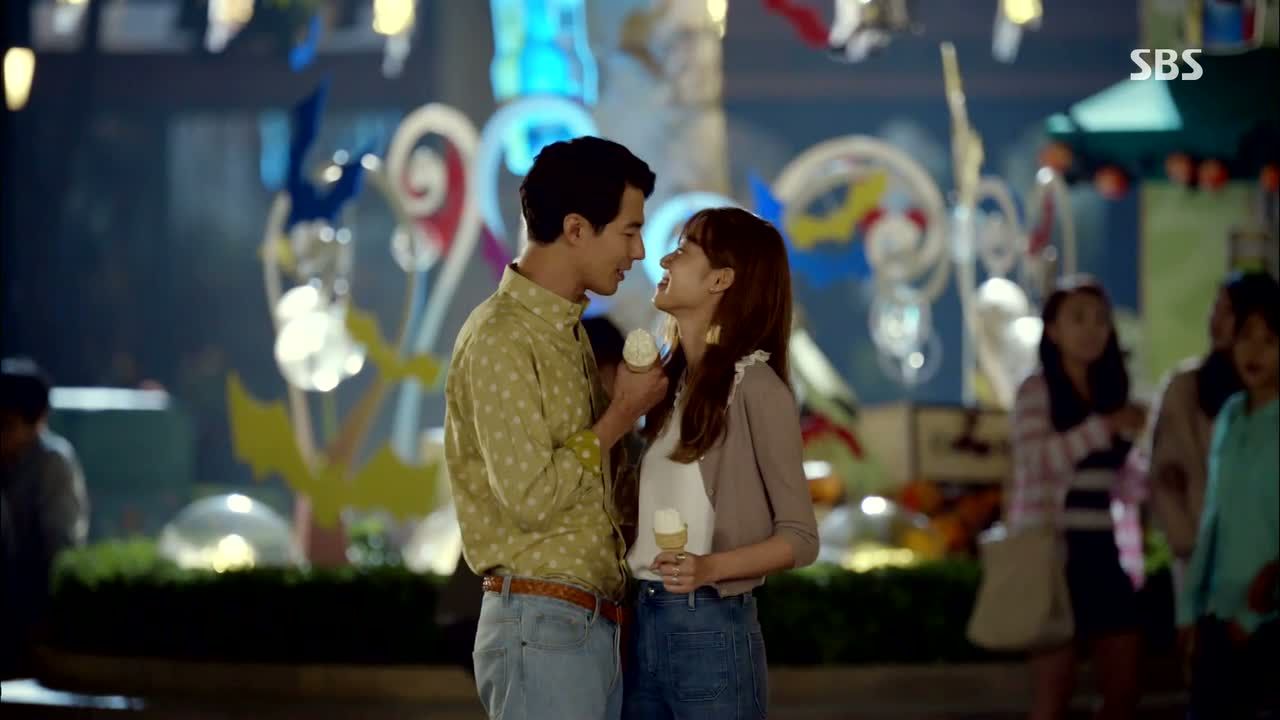 COMMENTS
So we bid farewell to these characters who, from this idyllic ending, will continue leading their lives into a more optimistic future. Given how deeply we went into the source of Jae-yeol's emotional pain, along with the onset of his schizophrenic symptoms—all of which the show continued to explore up to its finale week—I wouldn't have been that surprised if It's Okay didn't end on a happy note. Not that the happy-go-lucky soundtrack would have allowed a dreary ending, that is.
So even with the heavy emotional content throughout the series, it became evident that the takeaway would always be a message of hope, from Jae-yeol's condition, to the hospital cases, to Jae-yeol and Hae-soo's families, and so on. As to Jae-yeol's confrontation and goodbye with Kang-woo, I looked forward to the moment when Jae-yeol had to face the manifestation of his emotional trauma and fears, to forgive himself for the past and the years of guilt that followed, and finally let go and move on. As touching as that exchange was (and frankly speaking, wonderfully acted by both actors in the scene), once Jae-yeol's breakthrough to discern between reality vs. imagination arrived, my mind couldn't wrap around how quickly Jae-yeol could reason and rationalize like a normally functioning adult again.
And it wouldn't be the first time that such change in a character would leave me puzzled, since Hae-soo's sexual phobia was handled in a similar way—where one emotional breakthrough would (mostly) free her of those anxiety issues we heard so much about. Jae-yeol was the one to send Hae-soo on her trip, telling her to return as a better person, encouraging her to do the things she wanted, and teaching her to become a more filial daughter. At the same time, her absence allowed him the time to continue his psychological treatment and presumably adjust to a lifestyle of maintenance with his mental illness.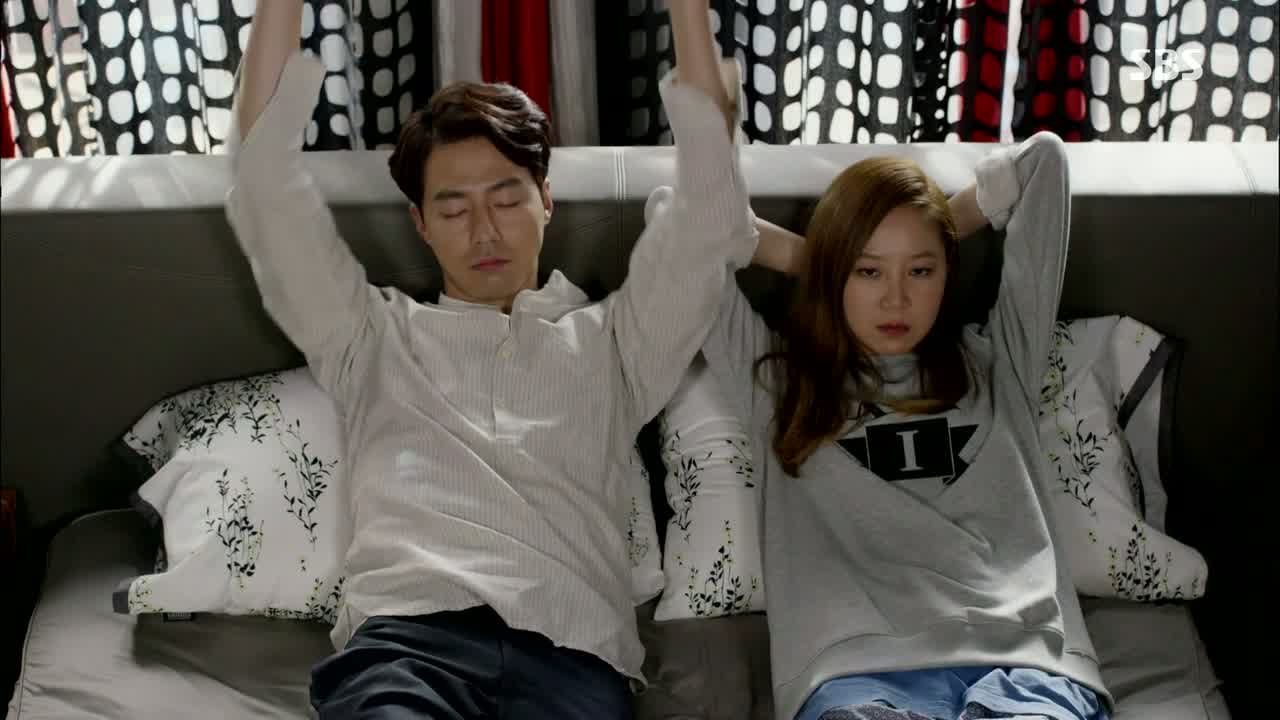 It's those times when Jae-yeol speaks to what might be best for them, even at the start of his recovery process, that make Hae-soo's behavior and words seem thoughtless in comparison, like when Hae-soo asks if they're breaking up again in this hour. Or when she didn't care about facing disciplinary actions, only to speak light-heartedly about how her supervisor had to beg on her behalf, only to be upset later on that achieving her career goals would be delayed because of her pregnancy.
For a heroine who tried to keep her emotions at arm's length with Jae-yeol until they were together, she became the one more deeply attached to their relationship, often painted as an infuriating girlfriend and at times, a sillier doctor. Whatever her reasons may have been, I had trouble reconciling with how Hae-soo was persistently hung up over how their breakups would hurt her than Jae-yeol's need for treatment, and how his improved mental health could only benefit their relationship. Though all of that mattered little by the show's end, since the time skips brought everyone back to an idealistic square one.
On a larger picture, I didn't expect It's Okay to be groundbreaking in regards to handling mental health issues in Korea. I think it's safe to say that the show has made achievements in painting mental illnesses in a more frank and positive light than before, and shedding light on the stigma that still exists in society today, though I'd be fooling myself if I thought that the execution here was accurate to real-life. So it really is a pity then, that the show falls short of the expectations that PD Kim Kyu-tae built up himself in referring to this show as something the world needs prior to its premiere, which I would agree more with, if only the show chose to explore various psychological issues with great depth than a focus of a Freudian perspective on sexually-related issues, their effects on the subconscious, and their manifestations on a conscious level.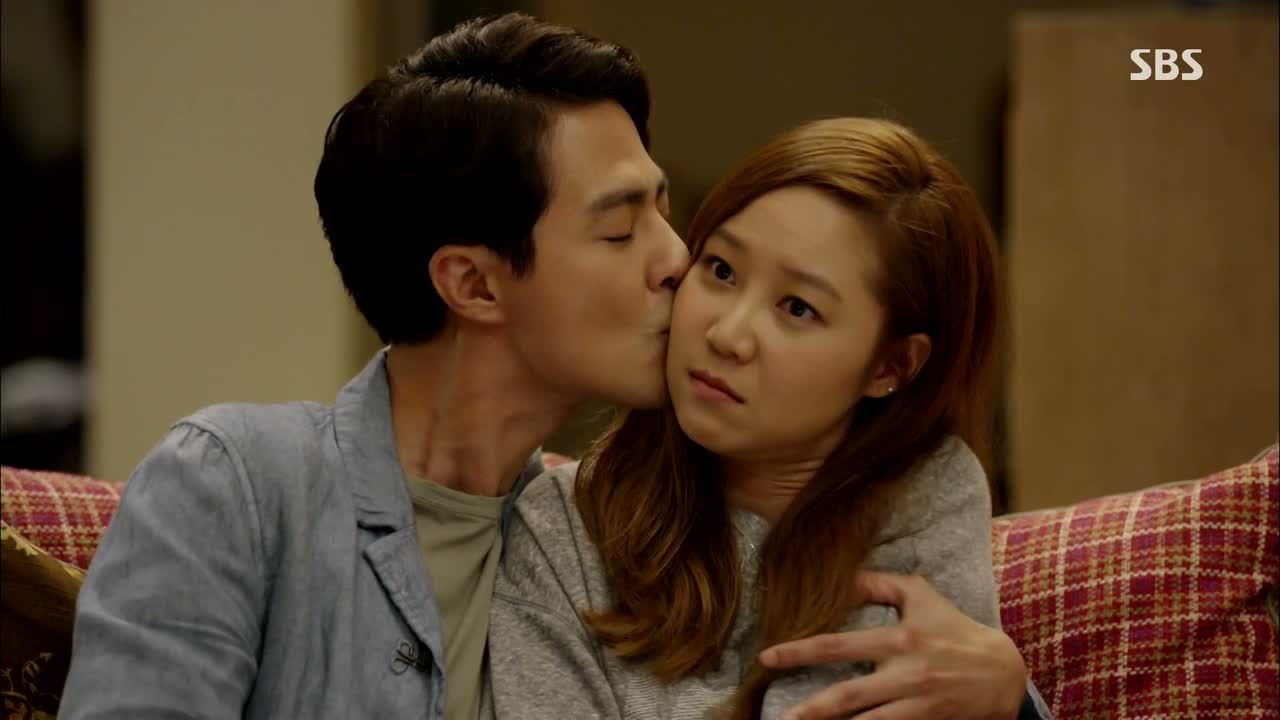 Granted, the show hit more emotional beats that gave us much more insight into our characters in the latter third of its run. Even with the emphasis on the characters that populated this world, I could also see how It's Okay could have benefitted from allowing us into the story of Jae-yeol and Hae-soo's pasts sooner so that we could be invested in these characters, rather than giving us tiny morsels of information along the way. By keeping us at arm's length, it felt like we were watching these characters as if looking into a fishbowl, observing another environment rather than being a part of it. Sometimes, it felt like the production staff acted like protective parents to us as viewers, shielding our eyes from seeing beyond whatever we were told, and placing beautiful people on our screen to entertain our eyes.
Not that you'll find me complaining about watching pretty people on my screen, mind you. But I think it's to the show's benefit that Jo In-sung gave us a hero whose vulnerability was so palpable and raw. His endearment towards his loved ones was simply wonderful to watch, because a character who wears his heart on his sleeve is a much more enjoyable watch than a cold and distant cipher. Another notable performance would be for EXO's D.O. as well, who gave us an intriguing character in Kang-woo as well. Even if all of the different kinds of relationships didn't always make sense all the time, they put a sweet smile on my face whenever it did count. And I suppose that it's okay in the end, even if it isn't love.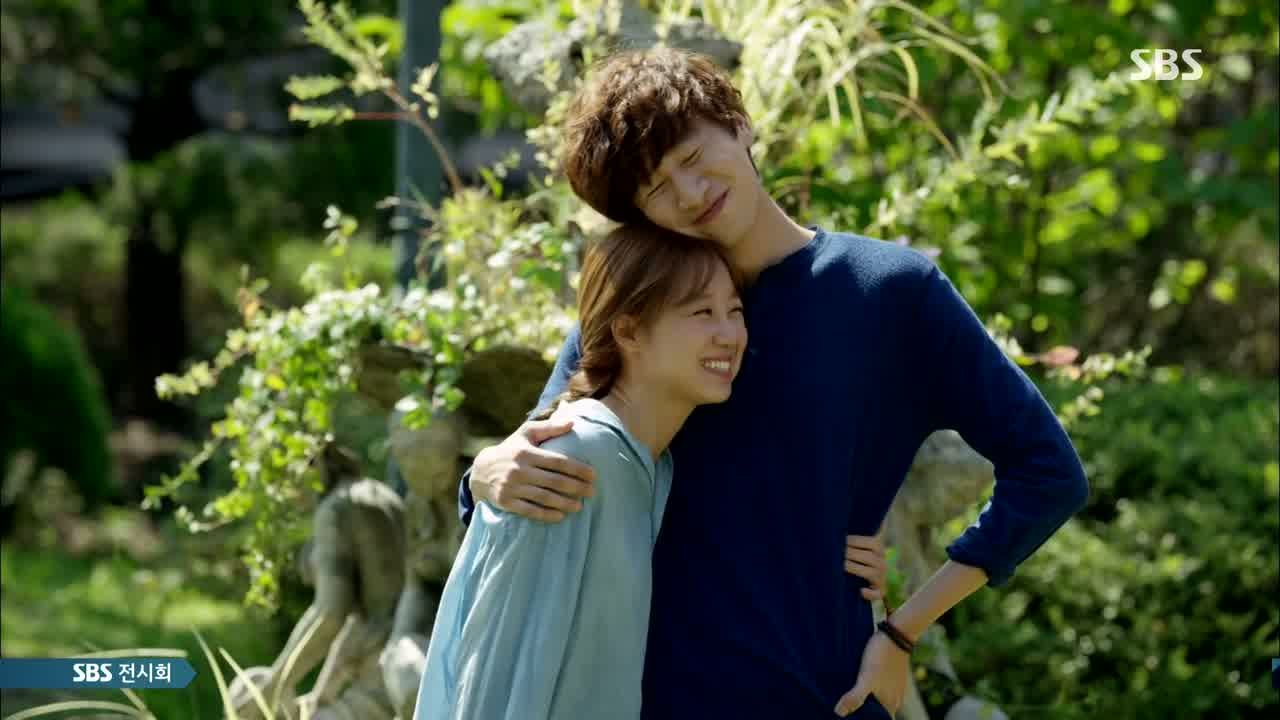 RELATED POSTS
Tags: featured, Gong Hyo-jin, It's Okay It's Love, Jo In-sung