Discovery of Romance: Episode 14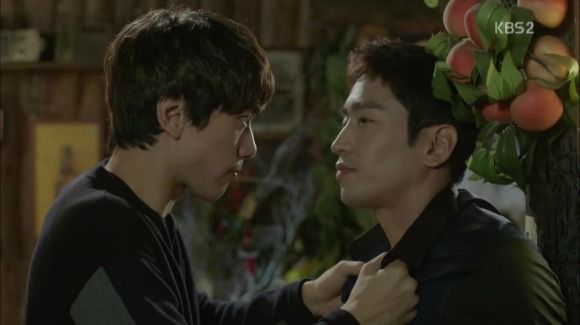 There's no use in hiding feelings anymore. Everyone is caught up, and everything is out in the open. Through an emotional mess of revelations and confrontations, the members of our love triangle take some significant steps and missteps to assert what their hearts want. Though it may seem like a final battle between the two men in Yeo-reum's life, the decision is ultimately hers. She may be selfish and ambiguous to a fault, but if anything, she knows what she wants.

EPISODE 14: "Did you just call me a bitch?"
We see Ha-jin opening the box of nostalgia in slow motion, and his face immediately falls when he sees the unexpected. He picks up the memorabilia — the photos, the wooden ring, letters — and the anger and shock on his face build up as he hits the realization that Tae-ha and Yeo-reum were past lovers. Unable to take any more, he quickly shuts Pandora's Box and shoves it back under the cabinet, but his mind is still racing.
Yeo-reum goes about her morning routine and puts on her engagement ring all while Ha-jin is confirming her deceit. He calls Joon-ho out to talk and confronts him about Tae-ha and Yeo-reum's relationship. He assumed she's had past relationships, but the problem is that it's Kang Tae-ha.
Joon-ho immediately defends Yeo-reum and tells him lying was his idea. Everything's in the past, so there was no good in Ha-jin knowing anyway. He claims that even with the contract work, there are no lingering feelings. But that doesn't address Ha-jin's main problem with this: "The three of you fooled me. Everything that didn't make sense then makes complete sense now. Hyung, you were watching by the sidelines, and you're supposed to be my friend."
Being the loyal friend, Joon-ho continues to convince Ha-jin to believe in Yeo-reum. "You and I both know that Yeo-reum's committed to you. What more do you need? Are you going to break up with her just because her ex is Kang Tae-ha? If anything, Yeo-reum is someone who knows what her heart wants. If she had any lingering feelings for Tae-ha, do you think she would have accepted your proposal?"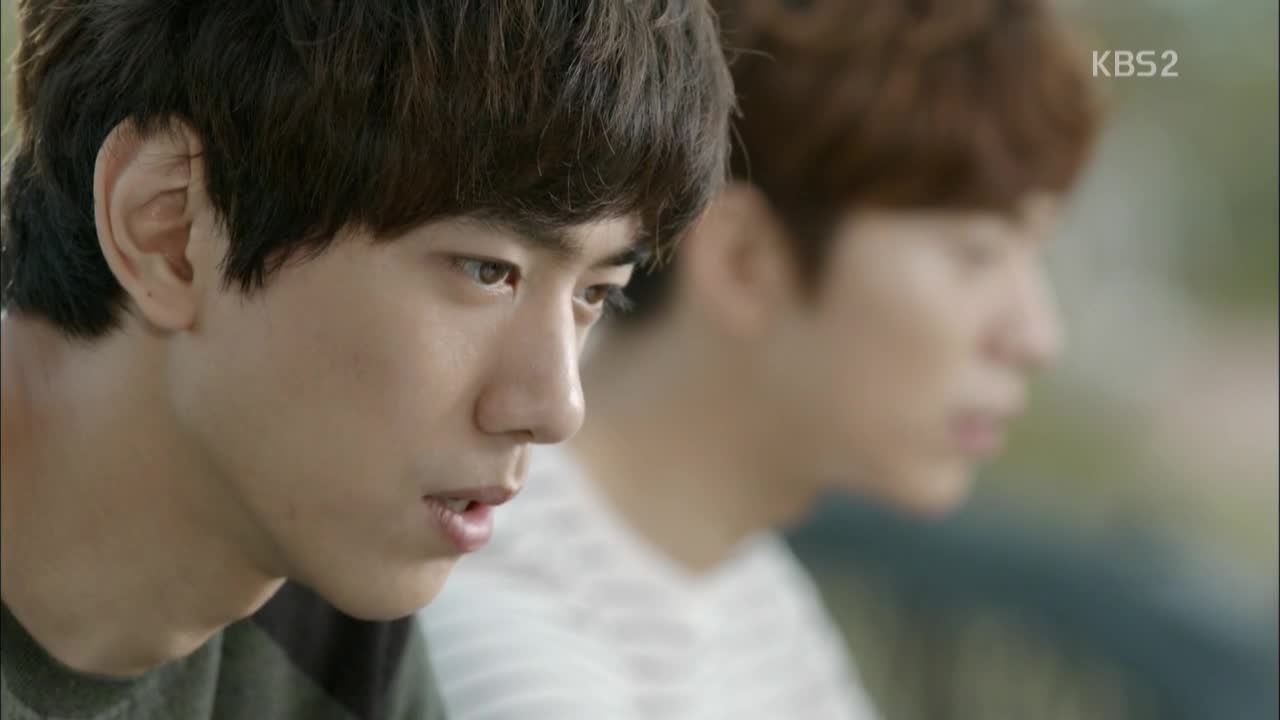 Ha-jin thinks back to his proposal and cools down a bit. He admits that he knows she loves him and that they're not on terms to easily break up. But she has a box. "I've been thinking about all the possibilities of why she has that box, but no matter how I think about it, I can't understand."
The box is news to Joon-ho, and when Ha-jin explains its contents, he changes loyalties. It kills Ha-jin to try to understand, but he really (understandably) can't. Joon-ho asks what he's going to do about it, and Ha-jin replies with a sinister look in his eye, "I'm thinking about it now."
As Tae-ha gets ready for work, he thinks back to Yeo-reum's lifelong wish to build a chair she really loves. He goes to ask Director Yoon — who's snuggled up under Tae-ha's covers — for any company and convention documents regarding furniture. As they're about to leave he gets a text from Yeo-reum asking for any resources on the "modern French style" interior. He smiles and Director Yoon notes the similarities between the two workaholics, working even on a weekend.
Yeo-reum prepares breakfast with Sol, who voices her worries. After hearing about her wavering because of Tae-ha, it was disconcerting that Yeo-reum didn't come home last night. To make her friend even more unsettled, Yeo-reum proposes the extreme. "What if I did cheat? What if one day I slept with Tae-ha and asked you to make an alibi for me? What are you going to do then?" Sol turns serious and tells Yeo-reum to never do something like that.
But Yeo-reum remedies the makjang hypothetical with what she really means. "Of all the things I said to you, the only thing you remember is me admitting to faltering because of Tae-ha. You don't remember me saying that I love Ha-jin. The only reason I stay by Ha-jin's side is because I love him." Still unsure, Sol asks if she'll go to Tae-ha if she changes her mind. "Of course. I can't leave the person I love and live with Ha-jin like a shell."
Sol gives her a bewildered look and calls her a terrible complicated person. Yeo-reum acknowledges her complexity and asks Sol to recognize it as well — not just assume the worst because of one thing she said. Joon-ho and Ha-jin return, claiming to have gone on a bro date, so Yeo-reum cheerily prepares food while Ha-jin's stoic face goes unnoticed.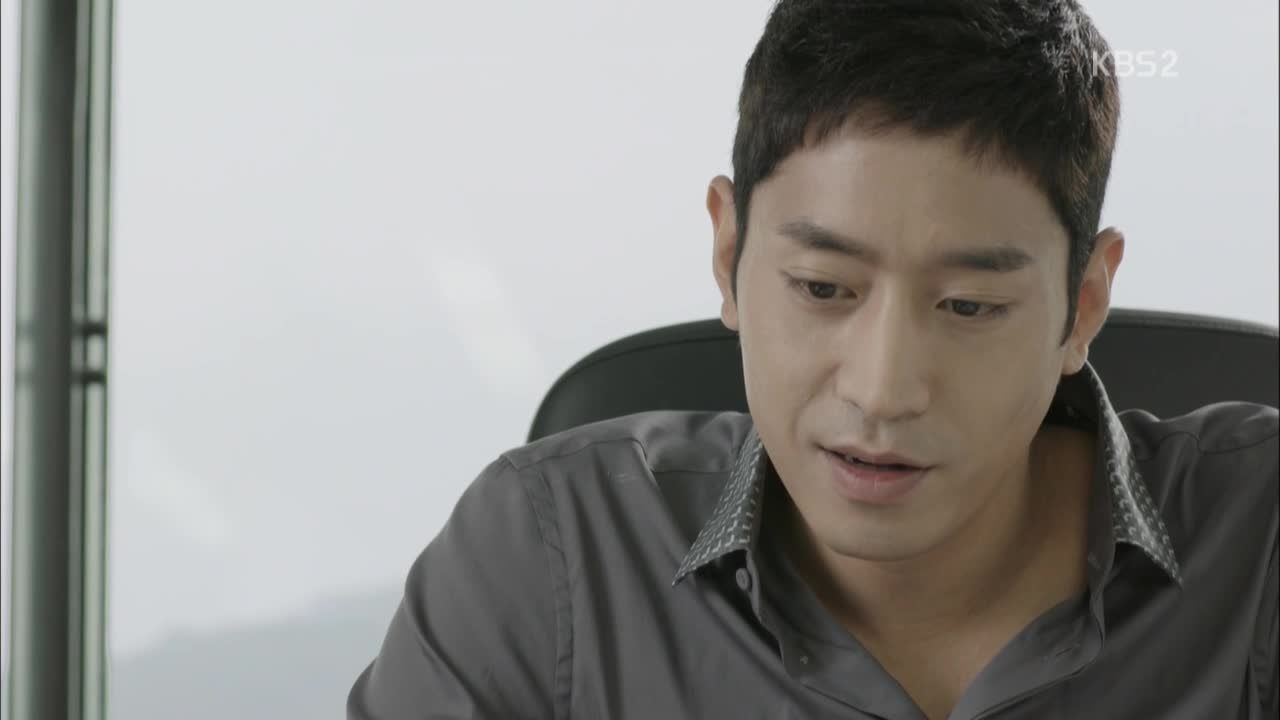 At the office, Tae-ha researches chair designs, and Director Yoon hauls in some documents. Director Yoon hadn't realized that Yeo-reum had won a national furniture design contest and wonders why she didn't continued that work six years ago. Tae-ha explains that after she'd won, her father passed away, she broke up with him, and also quit her job. She's regrettably undervalued for her work.
Director Yoon then asks about what their relationship was like. Based on their current interactions, they must have been a quarrelsome couple. Tae-ha thinks back and admits to being a strange couple. "We fought a lot, we both had a temper, and we were both selfish. But we were strangely compatible." Director Yoon just gives him a sympathetic look.
During breakfast, Ha-jin's clearly in a dreary mood, but only Joon-ho seems to show a particular sensitivity. Matters only worsen when Yeo-reum picks up a call from Tae-ha at the table and purposely tries to use honorifics to maintain her cover. It's another typical argumentative conversation between the two, but not anymore from Ha-jin's perspective.
Ha-jin leads — more like drags — Yeo-reum out on an excursion, which seems like a date, only he's got the same somber look on his face the whole time. He's distracted by the memories of all the coincidences between Tae-ha and Yeo-reum, so he's clearly not enjoying his time on his robotic date. At the concert venue, Yeo-reum stops him so she can go to the bathroom, where she takes off her heels to some painful scrapes on her feet. She thinks to herself about Ha-jin's weird behavior and knows something's up.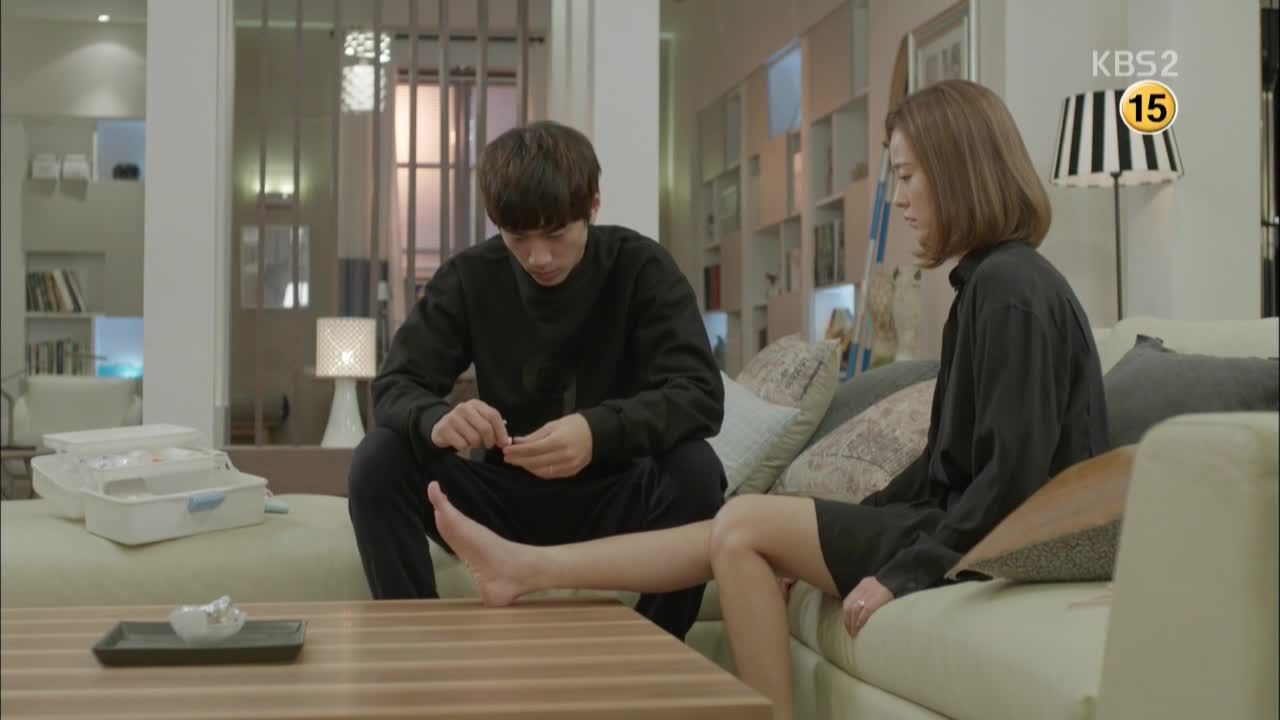 When she returns, Ha-jin tells her that he's not in the mood for the concert today, so they head home. He seems to have noticed her feet, as he prepares a bucket of water, but he leaves her to take care of it on her own. Ha-jin calls her over and begins to put ointment on her feet, admitting that he knew about her scrapes. He asks why she didn't complain as usual, while she says that she expected it was some sort of punishment, so she let herself be punished.
He replies with some pointed words, asking why a selfish person like herself would let that be. "If it were any other day, you would have made the situation more advantageous for yourself. You're the type of person who can make tears fall in front of me." He's angry, but his actions say otherwise, as he continues to tend to her foot.
Those hurtful words noticeably affect Yeo-reum, and she asks what the problem is. He's surprisingly straightforward and tells her about the box. "I saw some of its contents and resisted my urge to see more. I was going to let it slide, but I can't do that. You two are too close. If you're done with him, you should have gotten rid of the box!"
Shocked speechless, all Yeo-reum can get out is a mere apology. "I'm sorry." That triggers all the memories of Yeo-reum apologizing to Ha-jin, and he tells her that she's been apologizing quite a lot ever since she's reunited with Tae-ha. She explains that she doesn't even know the contents of the box and just lost the timing to burn it. Then she apologizes again.
She profusely apologizes and says that he can keep some distance from her if he wants, but Ha-jin tells her to stop. He tells her that she should say that they'll stick together even through fights, and she repeats those exact words on request. She adds on that she'll drop any further work with Tae-ha after this project.
Yeo-reum brings in her furniture designs for Tae-ha the next morning, and he quickly flips through them in disapproval. He tells her these are copies and that he's seen these designs before — she whipped them up years ago at work. He reminds her that their contract allows her to be more innovative and expensive with materials. Aware of what she's capable of, he pushes for furniture that clearly has her character in it. Even when she comes to him to get her new designs checked, he flatly tells her that she should know if they're her best designs.
So she works all night, eventually falling asleep on the company couch. Tae-ha silently looks through her designs with approval and crouches by her side. As he tucks her arm into the blanket, he notices her ring, a flashing reminder to keep his distance.
A call from Ha-jin wakes her up in the night, but she instinctively addresses the caller as Tae-ha. That clearly upsets Ha-jin, but he politely clarifies that it's him and tells her to get some rest. A long silence ensues, and they struggle to end their conversation. Ha-jin (voiceover): "I couldn't get myself to say 'I love you.' Is this just one of many days we have together? If we get through it, will it pass?" Yeo-reum (voiceover): "If dating was a storyline, where would we be?"
Ha-jin eventually musters enough strength to tell her "I love you," and she echoes him. But as soon as they hang up, he admits that for the first time, he told Yeo-reum that he loves her without actually meaning it. He wonders if this is the case for other couples, if they get through tough times by saying but not actually meaning those words. He wonders if Yeo-reum is having his same thoughts and wallows in his distress.
The next morning, Tae-ha and Yeo-reum grab a PPL breakfast at Subway. He customizes her order because he knows she doesn't like olives, and they discuss the progress of the project. Yeo-reum says she's been working so long that she's lost track of what day it is, and when she checks her phone she realizes it's Tae-ha's birthday. She doesn't mention it, but she admits to us that she's remembered this day every year.
Ha-jin performs surgery on Ah-rim's arm and checks on her afterwards. He notices her downcast mood, and she explains that she didn't realize that this was such a quick procedure. She wonders why she waited twenty years to get rid of her scar. Changing the subject, he gets updates on her study abroad plans. He's about to grab her hand but stops himself and leaves with a friendly smile.
Tae-ha's employees celebrate his birthday with a cake, and Yeo-reum joins in the celebration, only to realize it's for a different employee. She catches Director Yoon before he leaves and asks if they don't know Tae-ha's birthday, and he says that Tae-ha's not one to make a fuss about his birthday so he only knows it's sometime in winter. Huh…
Ha-jin advises Ah-rim on her study abroad choices and generously gives her an extra account for any expenses. She cautiously asks if she can keep in touch with him through mail, and he responds positively. A migraine suddenly hits, and Ha-jin grabs for his pills. Noticing this, Ah-rim offers to send him an audio recording from her home that calms her when she's troubled.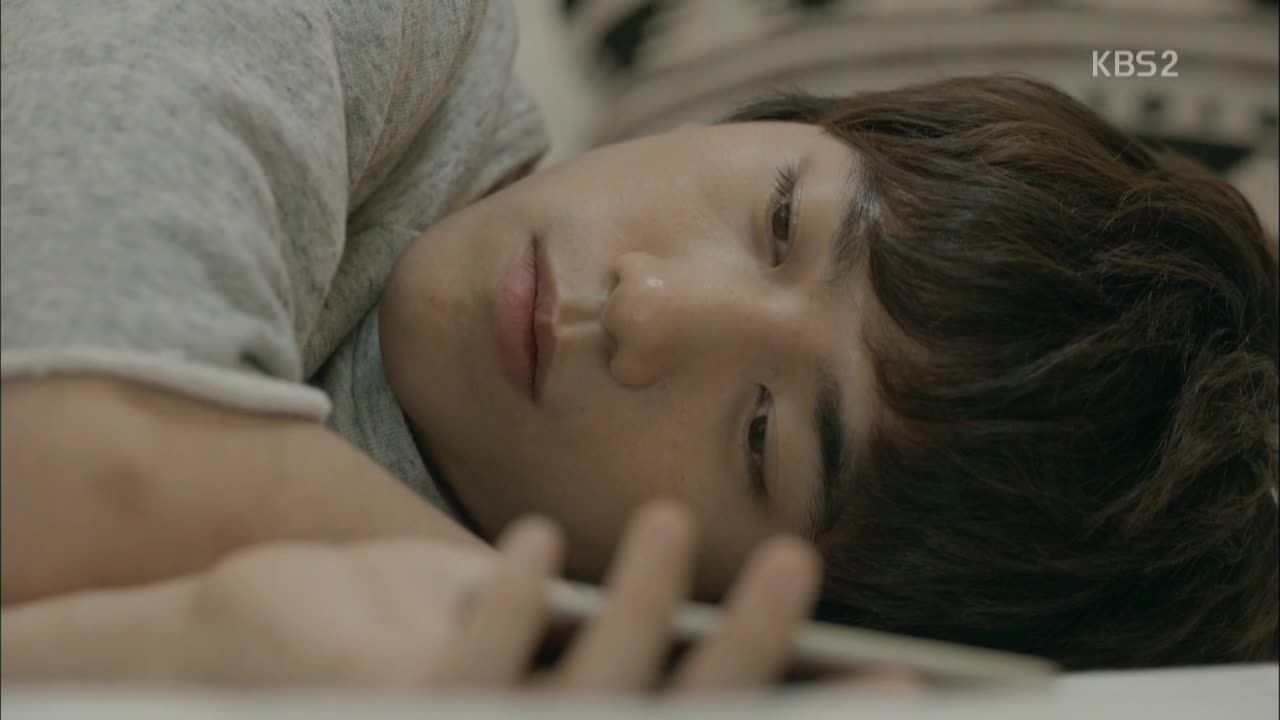 Later that night, he gets a text from Yeo-reum promising to be back that night. That text is followed by one from Ah-rim with the audio recording. It's a simple recording of crickets chirping, but that's enough to relax him into a sound sleep.
Tae-ha and Yeo-reum wrap up their design work, and he hands her an extra set of documents to look through. He wants her to pursue some other work than what she's doing now — art furniture. "Ever since your father died, you've come to a stop. Your dream just remains a dream." Yeo-reum asks why he's doing this, and he gives an honest answer. "I regret not being better to you, understanding you more, and loving you more when I dated you. I'm sorry. I don't have much else to do for you."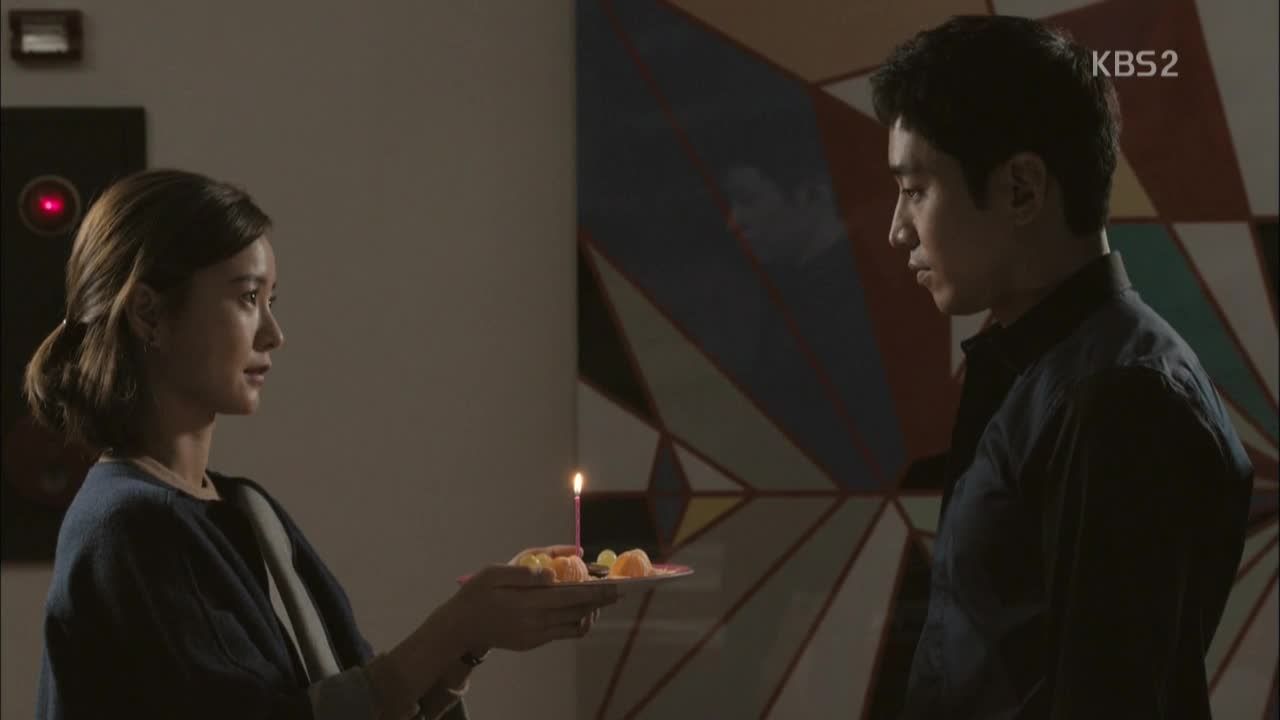 Then he jumps back into work discussion, and after a moment, Yeo-reum does as well. She checks her watch and notices that its ten minutes before midnight. Giving him some pictures from the site to look through, she excuses herself to prepare something. As Tae-ha looks through the camera, he discovers pictures of himself, in fact, multiple pictures that Yeo-reum took of him while he wasn't looking. Just as he's trying to figure out what to feel, the lights turn off, and Yeo-reum walks in with an impromptu snack cake with a candle.
Back down memory lane, we see Yeo-reum and Tae-ha happily celebrating his birthday. As a gift, she gives him personalized coupons: sleeping in, being late, no nagging, kisses, a sizzling night (rawr). Yeo-reum then interviews him with her faux hand mic and asks what his wishes are. They're sweetly all about her. Seeing her more, earning more money to build her a studio, and hoping she wins her furniture competition.
In the present, Tae-ha blows out his candle, and Yeo-reum interviews him the same way, asking what his wishes are. After some thought, he tells her. "I want to become Han Yeo-reum. So that I could know why you waited for me, why you cried, and… why there are pictures of me in your camera. Because I know you'll never tell me, I want to become Han Yeo-reum and figure out what her heart is saying."
Her secret almost exposed, Yeo-reum falters and asks what he'll do when he finds that out. As he takes a step closer, he tells her, "If my intuition is right, then I'll take your hand and go with you until the end. I still like you. I still want you, and I don't want to send you to anyone else. Stay with me. You just need to take one step closer."
Clearly torn but wavering, Yeo-reum avoids eye contact as tears stream down her face. She comes to her senses and grabs her bag to leave. "I can't go to you. At the very least, because of my father, I can't. If I do that to you… Don't ever shake me like this again." She takes her leave, and Tae-ha lets her.
But as she walks away, she thinks to herself about how she wishes she could take Tae-ha's hand and follow him. "I'm afraid these feelings won't change anymore." With this realization, Yeo-reum's legs give out and she crouches down in tears. She looks distraught, and from outside, Ha-jin witnesses her bawling.
He walks in and demands to know why she's acting like this. Tae-ha enters the scene to return the camera but hides it as soon as he sees Ha-jin, who hands Yeo-reum the car key to drive herself home. These two are going to have a talk tonight.
Back at it with the soju, Ha-jin tells Tae-ha that Yeo-reum won't be working with him on any future projects. Tae-ha argues that it's not his decision to make, but Ha-jin puts his foot down and takes his leave. Naturally, Tae-ha spits out some stinging words, "You must not have confidence in Yeo-reum. You've got nothing on her." That stops him in his tracks, and he grabs Tae-ha up by his collar.
Despite Ha-jin's threatening tone, Tae-ha continues, "You love Yeo-reum, but she loves herself. All you need is her by your side, but she's not one to be satisfied or happy with someone by her side. You don't know what dreams she has and what she's given up. That's why you won't do." That's enough to provoke Ha-jin to throw a punch and instigate a fight.
As Yeo-reum arrives home, she's met with Joon-ho, who's just gotten off the phone. He scolds her for letting this situation happen, and we see that the two guys are at the police station. The bar owner complains that these two are always fighting when they're at her place and asks if there really is only one girl in this world. Ha.
The investigator asks the two about what happened, but the bar owner steps in to knock some sense into the guys with some irony: "This doctor hit and hurt people, and this construction company president crushed my store. Get yourselves together. What's so great about love? There are people struggling to make a living." Well, there's some perspective for ya.
As Tae-ha leaves the station with Director Yoon, he passes by Yeo-reum. They hold eye contact even as he goes down the stairs and until she's faced with Ha-jin. They don't exchange any words, and Joon-ho breaks the silence by noting that he's been to the police station too often recently.
When they arrive back home, Joon-ho leaves the two to talk, but looks back at them in worry. Ha-jin demands to know why Yeo-reum was crying. This is the second time he's seen her like this with Tae-ha, and he's not letting this slide. In her mind, Yeo-reum wonders about naturally growing apart. "Does such an ending exist in this world? If it does, then I'd like to have that sort of parting."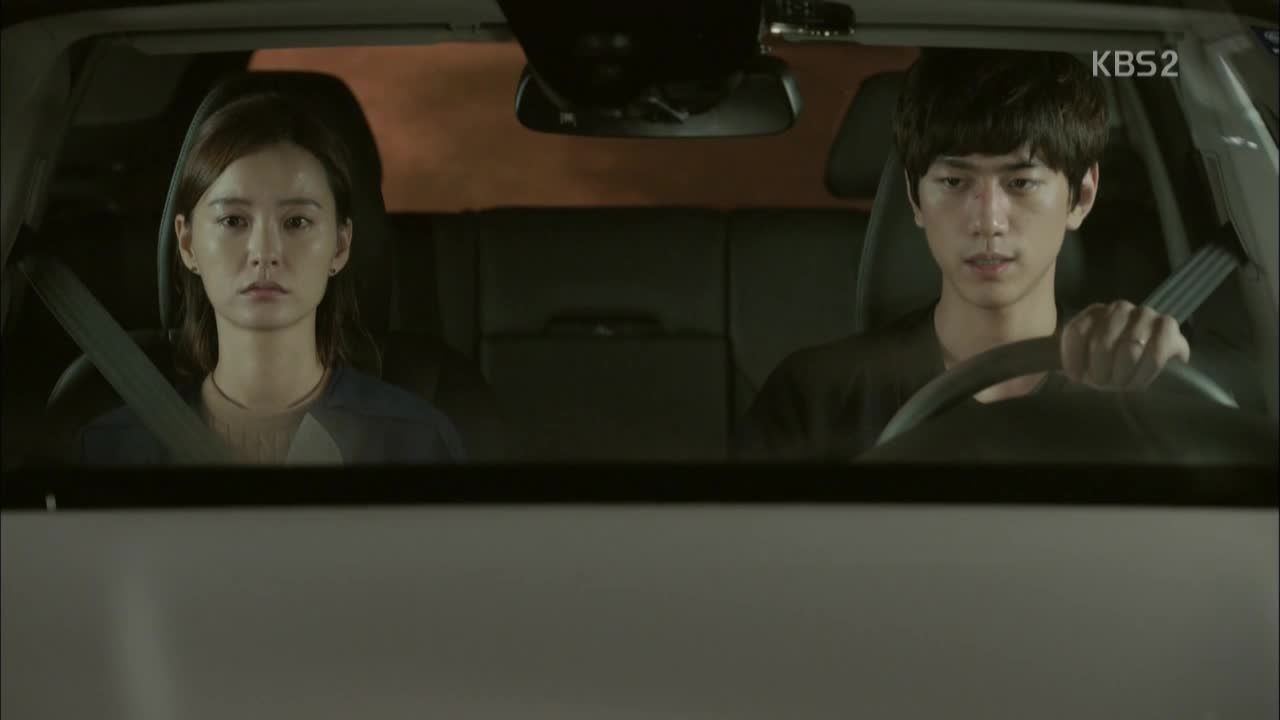 With that thought, she takes off her ring, leaves it on top of the dashboard, and exits the car. Shocked, Ha-jin grabs the ring and follows her out. He puts the ring back into her hands and asks her not to do this, almost begging her. She looks at him and confronts the issue: "Let's stop doing this. Let's stop fighting. It's obvious that we're eventually going to separate."
Ha-jin argues back that she doesn't know if they'll end, but she begs to differ. She's convinced that they've reached rock bottom, and the end is near. He says that he can go even lower, but she doesn't want to: "How much lower do we have to go? How much more do you want to get hurt by me? Do you think I'll feel good about that? How much more do you want to hate me? Why do you want to continue on an obvious path to the end?"
In disbelief, Ha-jin mockingly asks how she knows about romance so well and where she learned this. And finally, Yeo-reum tells him, "Kang Tae-ha."
Though he already knew, that catches him off guard, and Yeo-reum continues, "We've reached rock bottom. We can't go any lower." She returns the ring, which slips through his hands and falls to the ground. Ha-jin looks pained as he hits the realization that they've reached the end.
As Yeo-reum walks back into the house, Joon-ho waits by the door, having heard the whole break-up. He calls out to her, "Han Yeo-reum, you're a bitch." Oof.
Tae-ha chugs beers sitting up against his refrigerator in the dark, and Ha-jin broods in front of Yeo-reum's house, staring at the ring in tears. The pain isn't exclusive to the guys, as we see Yeo-reum also crying alone.
In her interview, Yeo-reum reveals her feelings, "Joon-ho's right. I am a bitch. But who other than Kang Tae-ha and Nam Ha-jin can call me that?"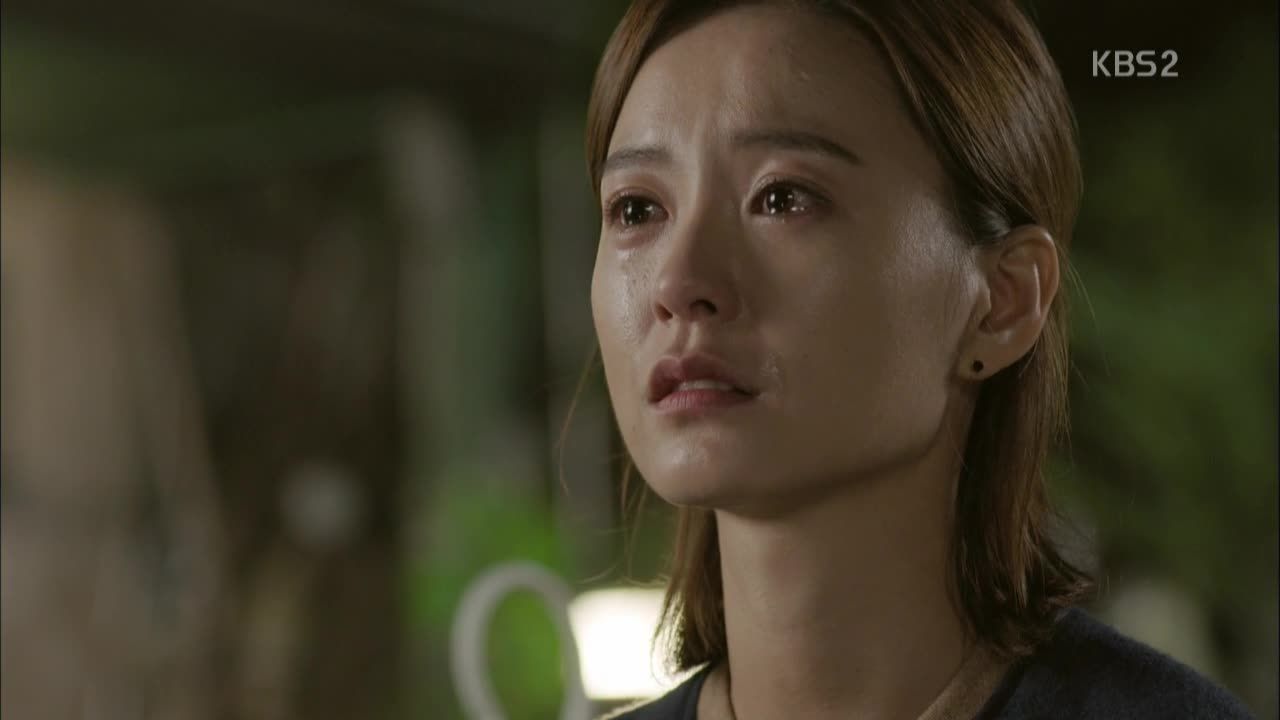 COMMENTS
Snaps to that. She's right. Who other than her two lovers can call her that? She implicitly acknowledges the wrongs she's committed to both men in her life and knows that these are the only two who have some — if any — rights to call her that. It's a profound message she's sending and one that even I need to reflect upon. I recall calling Yeo-reum a bitch in a previous recap, and I feel bad and want to apologize for using that word so lightly. Though her actions were manipulative and calculating, it's true that, as observers, there's some disconnect we have regarding the weight of that word. And Yeo-reum makes it very clear that it's heavy, hurtful, and definitely something that should be used sparingly.
All in all, a great episode for our exes but not so much for Ha-jin. But I feel that he was somewhat consistent with his character, in that he's always lacked a certain complexity that Yeo-reum has when dating. As a person, he's a very interesting character, and though his relationship with Ah-rim is a bit frustrating and dull, it's still sweet and genuine. With his relationship with Yeo-reum, however, he's quite flat and simple. I wanted something more out of Ha-jin after he found out the contents of the box, but he just ended up disappointing me. He's a far better person than that person who punished Yeo-reum by intentionally putting her in pain. He admitted to being the asshole who put her through that, but he could have dealt with this situation much better. There was something very superficial about how he confronted Yeo-reum and resolved the issue about the box. It was not genuine at all, and something that could have been a point of growth for the relationship just felt uncomfortable.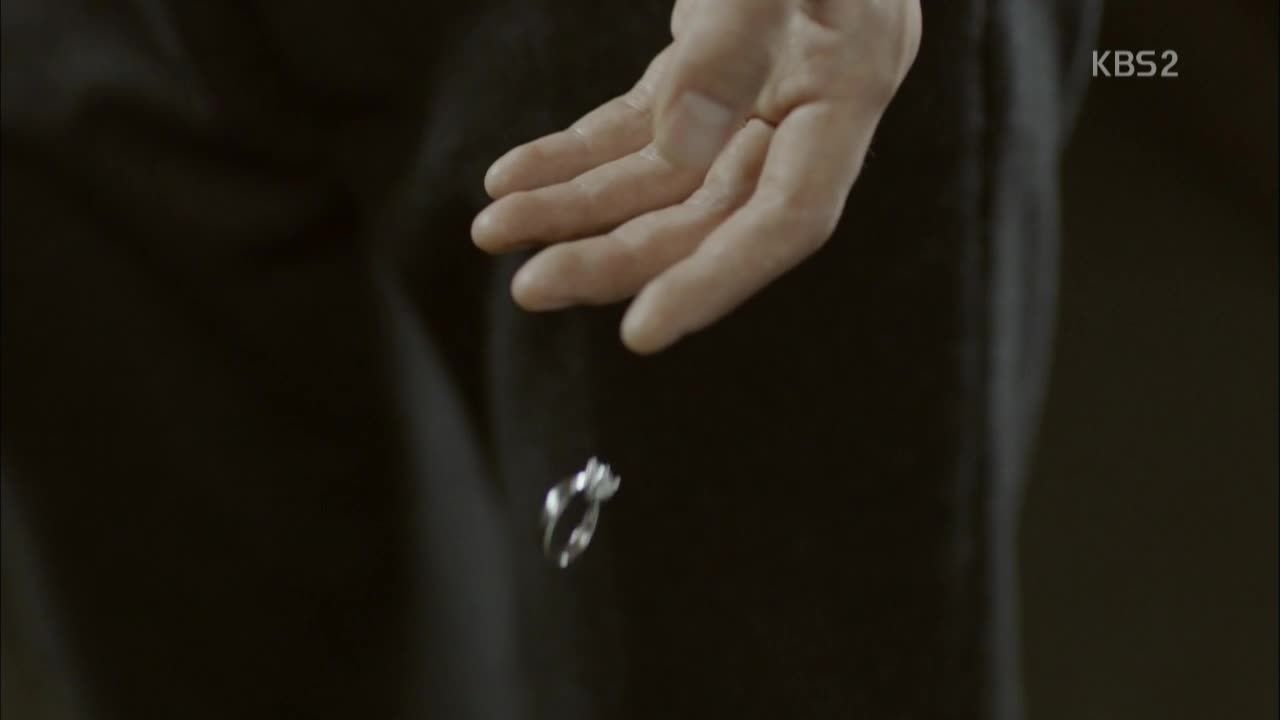 And this superficiality could be the reason for why their relationship fell through. They learned to distrust each other and to never give each other the benefit of the doubt. All the remedies for their relationship problems were temporary. It was only a matter of time until one of them called it quits, and that person was not going to be Ha-jin. It was upsetting to see him trying to get through the final argument — his expression changing in a flash from anger to shock to desperation — because we know and he knows that he's on the losing end of this relationship. He's got much more to lose because of how much more invested he was. Though I'm disappointed that their relationship fell through without enough opportunities for Ha-jin to have a say, it was necessary.
Seeing the interactions between Tae-ha and Yeo-reum in this episode confirmed my support for them. It's the small things I notice that stick out to me, like Tae-ha knowing Yeo-reum's exact sandwich order or Yeo-reum wanting to prepare a snack cake for Tae-ha's birthday. They still remember the small details about each other, which is a definite sign that they care. And while Yeo-reum continues to deny that she actually does, I've got to give it to Tae-ha for being so patient and particularly concerned with Yeo-reum's personal dreams. Of course he wants her to come to him, but he ultimately just wants her to be happy and fulfill her utmost potential. I loved the moment when he realized Yeo-reum's feelings because he finally saw the possibility of his love being reciprocated. Even after letting himself be vulnerable by professing his love and taking his step forward, he respected her boundaries and cautiously asked her to do the same. So swoon-worthy.
So the question is, what now? It's Yeo-reum's turn to take her step forward. She's been caught in the act of opening her heart to him, and it's time that she embrace it. Going into finale week, I'm hopeful that she will.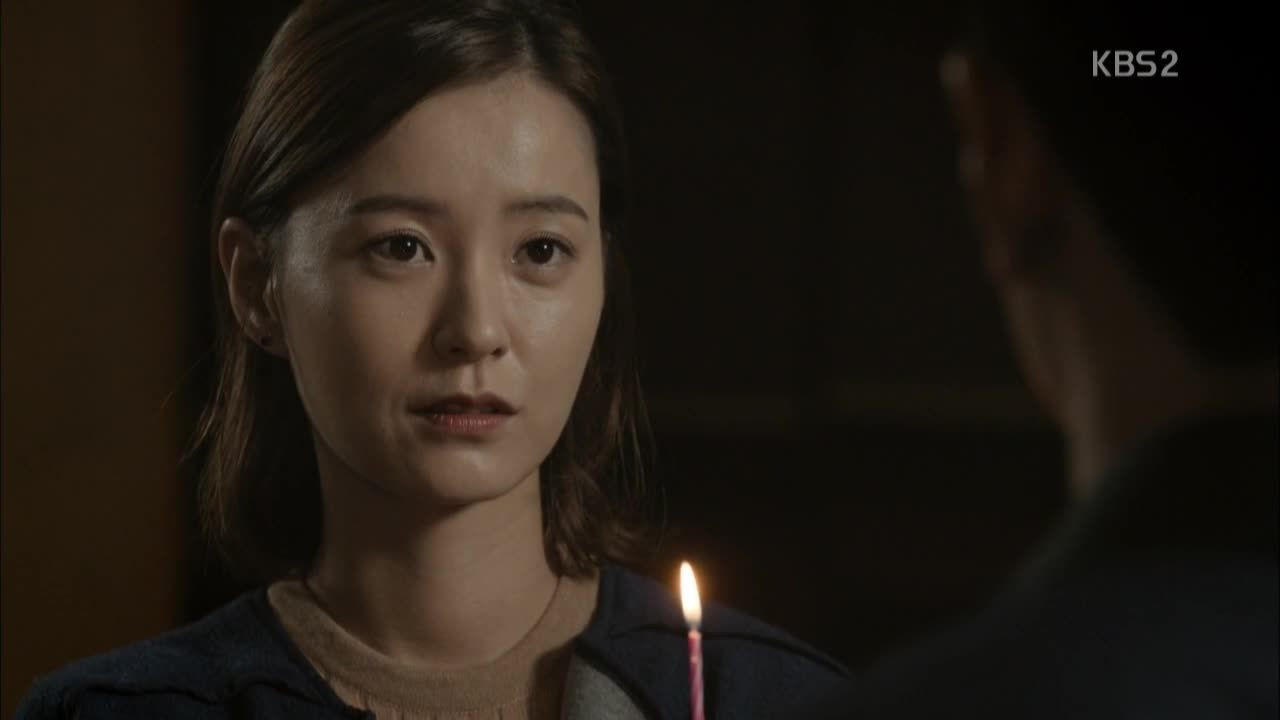 RELATED POSTS
Tags: Discovery of Romance, Eric, featured, Jung Yumi, Sung Joon