Modern Farmer: Episode 1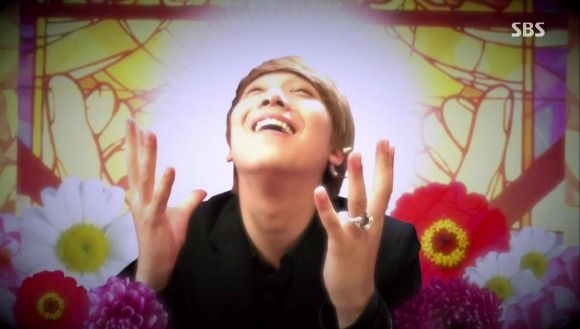 Oh, this is going to be fun! I had high hopes (but very little information) about Modern Farmer all the way up to the pilot episode, and I'm happy to say that it fulfills all of my expectations so far. The story is simple but ripe for wacky hijinks, the characters are interesting and nicely three-dimensional, and the humor is silly without being ridiculous. I don't think we'll be reinventing any wheels with this show, but we're in for some great fun and the potential for a lot of laughs, but also a lot of heart.
EPISODE 1 RECAP
"Remember, it's better to burn out than to fade away." -Kurt Cobain
The show throws us right into the action, as we see three young men in stage makeup and rock star clothes, running and whooping giddily through a pedestrian tunnel. They're pushing a cart, carrying a fourth man who's obviously drunk as a skunk and surrounded by empty liquor bottles. Meet "Exo," a rock band consisting of four good friends who are, at this moment, late to their concert.
Keyboardist KANG HYUK (Park Min-woo) takes a call from their furious manager and assures him that they'll be there in five minutes. Hyuk tells the dreadlocked bassist YOO HAN-CHUL (Lee Shi-on) to step on the gas pedal… namely, maknae drummer HAN KI-JOON (Kwak Dong-yoon), who's on the ground gasping for air.
They barrel through crowded streets and accidentally hit a bump, sending the cart and its occupant flying through the air. Lead singer LEE MIN-KI (Lee Hong-ki) takes a graceful slow-mo aerial flight before crashing to earth, which finally manages to wake him up. He and his bandmates celebrate how cool he looked, until a musclebound man comes after them for knocking his girlfriend to the ground. Min-ki passes out in the cart again, the rest of the guys grab it, and they flee.
The audience is getting restless at the concert venue, but the band shows up just in time to avoid a mutiny. They're literally holding up a still-mostly-unconscious Min-ki – but when he pries open his eyes enough to see that he's onstage, he suddenly comes to life and shakes them off. They give a fantastic performance, as Min-ki tells us in voice-over that at that time, he had no fear and believed that he could achieve anything he desired. He tells us that they were not superstars yet, but could have been an amazing band.
Seven Years Later
Min-ki sings his heart out on an outdoor stage, but his voice narrates that now he's only an amazing… loser. We see that he's singing all alone onstage, to a tiny group of unimpressed older people. A trio of teenage girls show up, grouchy to see that it's only Min-ki from defunct band Exo, and not the current kpop boy band EXO.
They grumble about the dude impersonating their EXO oppas, and Min-ki takes offense and tells them to stop "growling" (so punny), educating them that he was in a band seven years ago that originated the name "Exo" and calling EXO the impersonators. Them's fightin' words, and the girls take him down Matrix-style.
Min-ki drives home later, squealing at the scratches the girls delivered and sneezing from the giant bag of peppers he received as payment. HAHA. The peppers spill all over his car, and he nearly gets in a head-on collision trying to clean them up. He ends up with his car buried halfway into a pile of dirt, and a single tear falls as he wonders to himself what kind of life he's living.
We catch up with bassist Han-Chul to see that he's now an office paper-pusher with a weasel for a boss, and that he's been getting frequent stomach pains from stress. He's far from the hardcore punk he used to be, swallowing his pride to avoid conflict with his power-tripping supervisor. He can't even find enthusiasm for music when he and his coworkers go to the noraebang after work.
Ki-joon is back in school these days but is obviously struggling, as he sports a five o'clock shadow and slams energy drinks in an effort to stay awake in class. He tanks a test and goes for a beer with Min-ki and Han-chul, all three of them feeling depressed and whiny.
Ki-joon wails that his father will make him work in his jokbal (pork hocks) restaurant if he fails another test, and Min-ki admonishes him to be thankful he at least has a restaurant to inherit. Han-chul asks them how long they're going to live like this, and Min-ki scoffs that he's still selling out too, playing guitar at the noraebang even after swearing off music.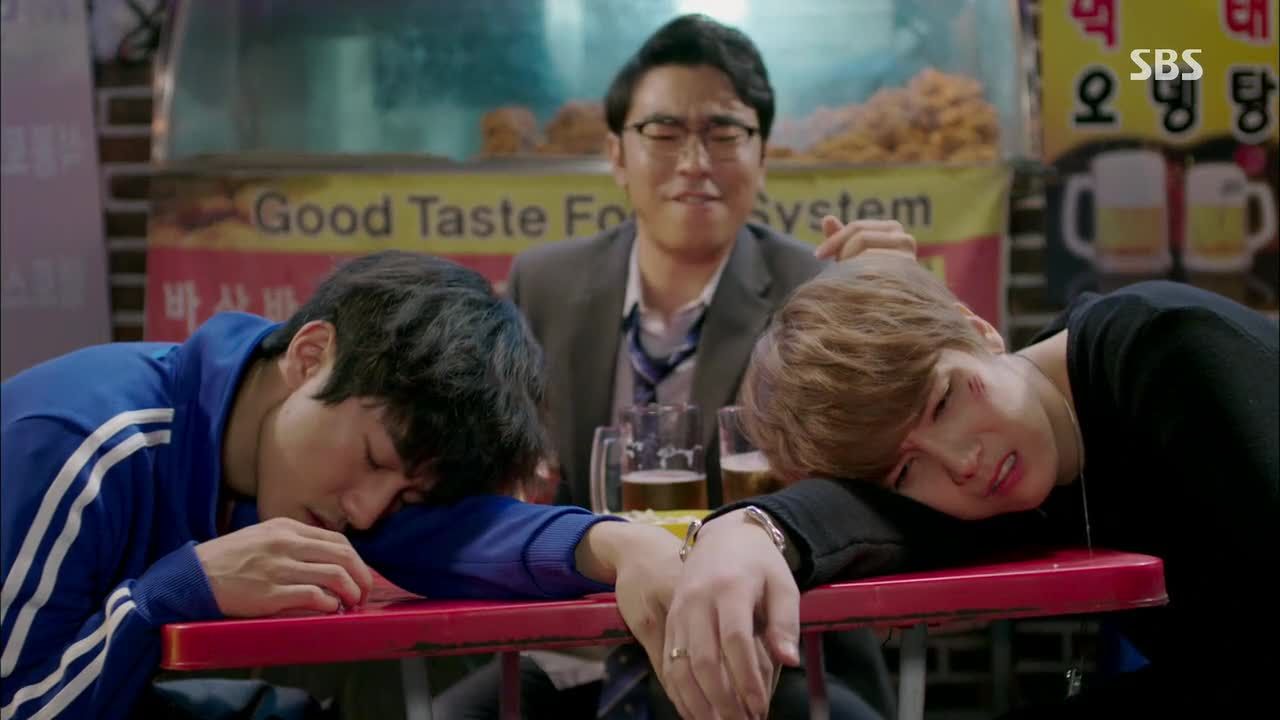 Min-ki gets excited and starts to fantasize about getting the band back together, but Han-chul brings him back to earth by reminding him that they're older now, and even Ki-joon says that any agency would rather sign on young handsome idols than a has-been rock band.
Min-ki isn't ready to give up and says they'll just do it themselves, but Han-chul tells him to just get a job and earn a living. Min-ki swears that he'll never give up on music and that someday he'll play at Carnegie Hall. ~CRICKETS~
Han-chul gets another stomach pain and Ki-joon urges him to see a doctor, but Han-chul has already been to the hospital for a checkup. He tells the guys that he saw Hyuk there, and that he was dressed like an intern. For some reason this sends Min-ki into a rage, and he yells that Hyuk is the reason they're all like this now. Innnnteresting.
Suddenly Ki-joon directs the guys' attention to the television, and Min-ki's face freezes as Han-chul comments that one of the girls dancing onscreen, Yoo-na (HAN BO-REUM), still looks really pretty. He notices Min-ki's bleak expression and asks if he's still hung up on her, telling him that Yoo-na is out of reach for guys like them now.
Min-ki just silently gathers up his guitar and walks away, and Ki-joon tells Han-chul that he was too harsh. Han-chul hollers after Min-ki that he forgot to pay for his drinks, but Min-ki just sighs and starts to run. Han-chul turns back to the table to see that Ki-joon took advantage of the distraction and has high-tailed it in the other direction, leaving him stuck with the bill. HAHA.
Min-ki stops to rest on his way home, but when he looks up he sees a giant billboard with Yoo-na's face plastered fifty feet high. Poor guy, it must be hard to get over a girl when her picture is on every television and street corner.
Min-ki arrives home to find his door plastered with notices from creditors, and finds himself surrounded by a group of thugs. Next thing he knows, he's tied up and hanging from the ceiling of an abandoned warehouse, being repeatedly dunked in a barrel of water.
The leader of the thugs informs Min-ki in a soft, sweet voice that he hates long conversations and that all his answers must be five syllables or less. He calls Min-ki an idiot for not paying him and only escaping to the house next door. Min-ki blabbers that he was forced to move there, that he wasn't running out on his debt, getting himself dunked again for using more than five syllables.
Min-ki tells the leader that to pay him, he needs to find the "crook," and runs out of words to explain — but the leader knows he means the agency owner who ran off with the band's money. He tells Min-ki that the agency owner has surely spent the money by now, but a panicky Min-ki asks him for a year to pay him back.
The thug leader tells his cronies that they'll just have to operate on Min-ki, which causes Min-ki to freak out and scream that he'll have another contract soon, in between punishment dunkings. Then the leader finds his guitar, and something about it grabs his notice. He orders his men to stop, demanding to know where he got the guitar. Min-ki answers (still in only five syllables) that he got it when he was little, and the thug leader yells at him to use as many words as he wants, but to tell him the story.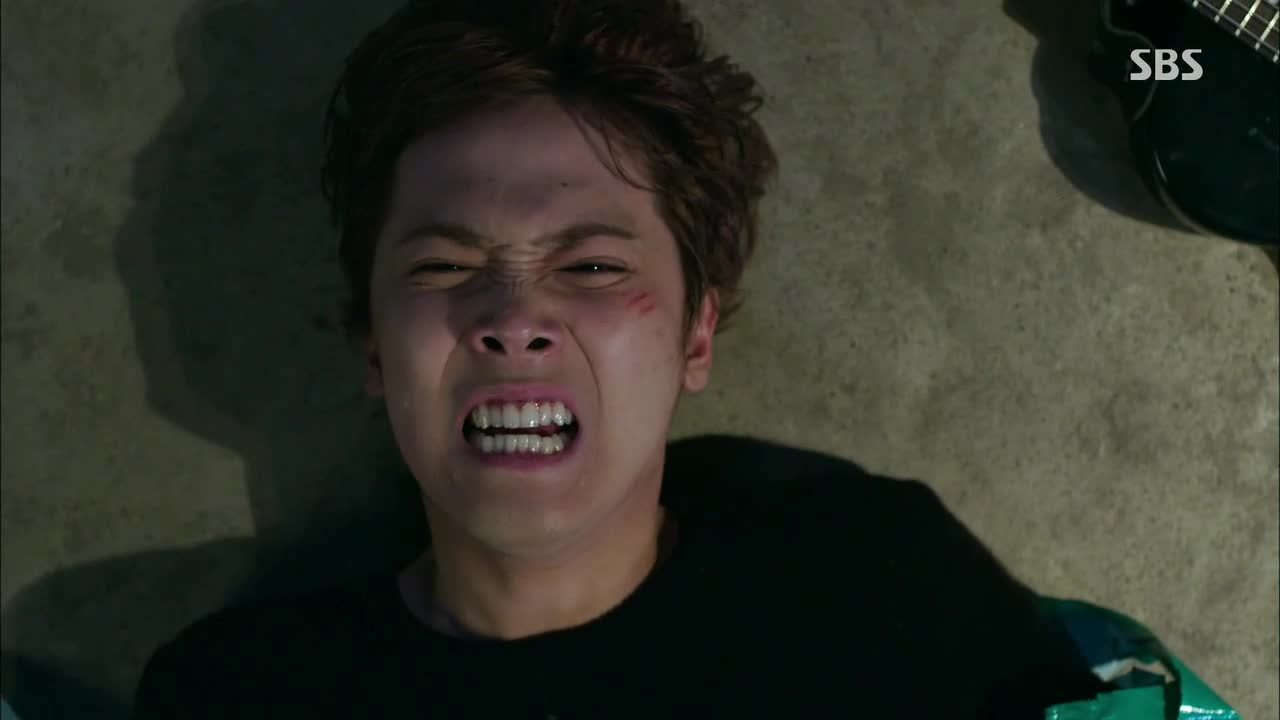 Min-ki starts to frantically word-vomit again, saying that he found the guitar on a mountain after a man left it there. He insists he didn't know the man, and begs again for a year to pay back the loan — no, he can pay it back in six months. Still fondling the guitar, the thug tells Min-ki he has three months to pay him back. Freed, Min-ki lays on the warehouse floor and screams his frustration, until he gets a call that makes him sit up in shock.
A couple of women sit at a funeral and note that the few people here are all that are coming, since the deceased had a nasty temper. The next-of-kin hasn't arrived yet, but one woman is sure he'll be here soon. The other woman says that he won't, or he wouldn't have abandoned his grandmother in the first place after her son died and the old woman abused her daughter-in-law so terribly — I'm assuming they're talking about Min-ki's parents and his grandmother.
Out in the hallway a couple of men from a different memorial notice one of their flower arrangements is trying to walk away, and one of them grabs it to find a woman hiding behind it. It's KANG YOON-HEE (Honey Lee), who gripes at the man for laying a hand on a lady and insists she wasn't stealing the arrangement, only borrowing it since the memorial she's attending doesn't have any flowers. Awww, and HAHA.
She actually manages to sweet-talk the guy into lending her a flower arrangement (and folds the banner up to hide the name, hee). She gets a call that upsets her, and runs into tell the women that she has to go, now, because her cows are having a baby.
She runs out and crashes directly into Min-ki, breaking his expensive sunglasses and sending him into a rage. He demands that she pay for them, but she sobers to hear what they cost. Suddenly she asks him what his 100-meter-dash time is, and when he answers that it's fourteen seconds she gets a glint in her eye and tells him her time is twelve seconds. She's gonna run, isn't she?
Yep, she runs — all the way out of the hospital, finishing it off with a vault onto her four-wheeler like an Olympic gymnast. She drives off with a quick "Sorry!" over her shoulder, leaving Min-ki to flail and fall, screaming after her as she gets away. OMG I love her already.
Min-ki collects himself and grandly saunters into the memorial room to pay his respects to the deceased. He narrates that his grandmother, who had the most generous face, also had most spiteful and harsh remarks. Despite his hard thoughts, he say out loud in a sad voice that now she doesn't have to be criticized anymore, and that it's too bad she couldn't live longer.
Min-ki zones out as he waits for mourners who probably aren't coming, and is startled witless when he's poked by a guy who was previously passed out drunk. The guy apparently knows him and says that he grew up a lot, and introduces himself as SANG-DEUK, who lives near Min-ki's grandmother and used to know him as a child.
Sang-deuk came to talk to Min-ki about his inheritance, which makes Min-ki perk up and become a lot friendlier. It's not much, about 8 acres of land, but to Min-ki that sounds like enough to sell to pay off his loan. Excited, he goes a little overboard crying and wailing for his grandmother, and the gossipy women admire his love for his granny as Min-ki's wails turn to gleeful laughter.
Min-ki and Sang-deuk visit his new land, which is pretty much a large expanse of dirt at this point. Min-ki gasps at how huge it is, completely ignoring Sang-deuk's claims of how good the soil is for cabbage. Sang-deuk reels in horror when Min-ki tells him he's selling the land, so Min-ki puts on a big show, whining and crying about how the land would remind him too much of his grandmother. And by the way, how much is it worth?
Min-ki's big plans crash down around him to hear that the land is only worth a tiny fraction of what he was thinking, and wouldn't even come close to paying off his debt. He falls to the ground and cries for real, and Sang-deuk hilariously assumes he's grieving his grandmother.
At his part-time job back in Seoul, Min-ki laugh-cries to himself and gets put to work cleaning cabbage for kimchi. He gets smacked again for wasting it, and his boss yells that each head of cabbage cost her three dollars. She complains that the price keeps going up, and Min-ki suddenly puts the pieces together — his land is good for growing cabbage. Bingo!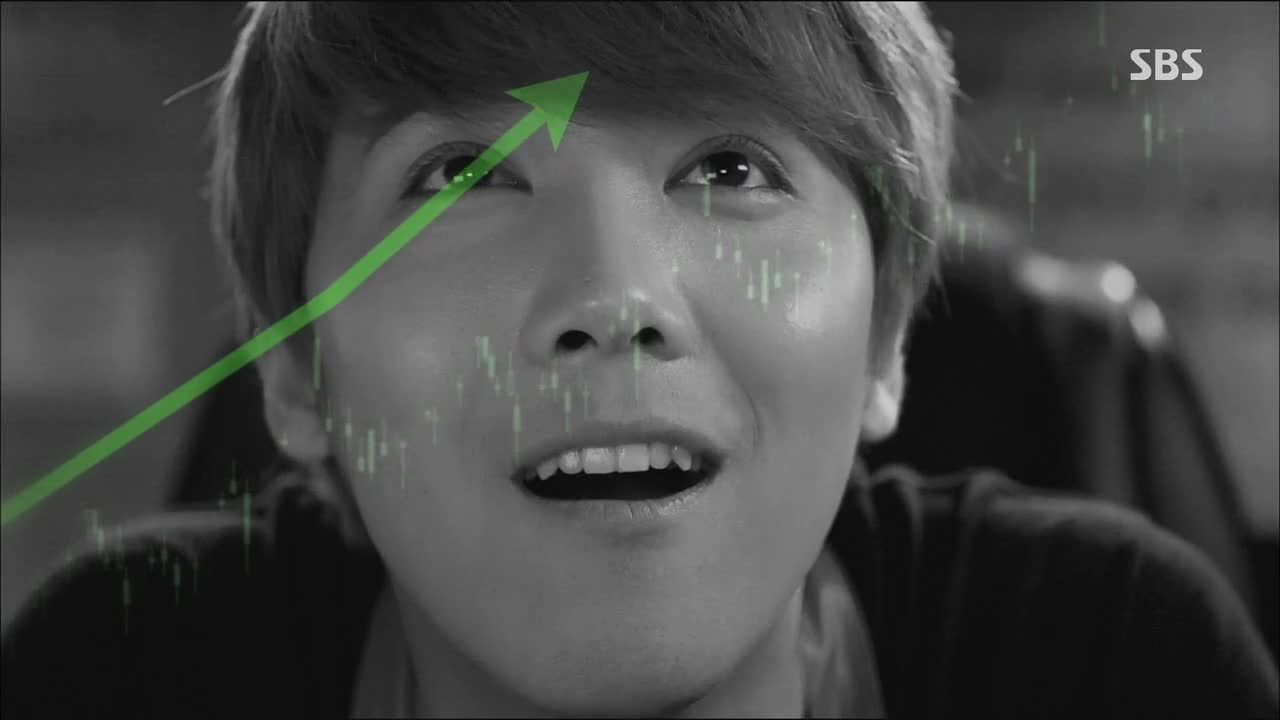 Min-ki heads to an internet cafe to research cabbage farming, and discovers that the price of cabbage rises and falls in a two-year cycle, and this year is a rising year. He does some quick math and figures out that he can not only pay his loan back by growing one cabbage crop, but also make a huge profit. There's only one catch — he can't plant all that cabbage by himself. He needs help.
Han-chul gets ready for work and loses a button under his bed, and saddens when he sees the old guitar he's stashed under there. He joins his parents for breakfast and we see a photo of them when they were young — apparently they were musicians, too. His mother sets down a bowl of what looks like pepper soup (yuck) and announces that from now on they only eat peppers, since Han-chul brought home the gigantic bag of them that Min-ki abandoned.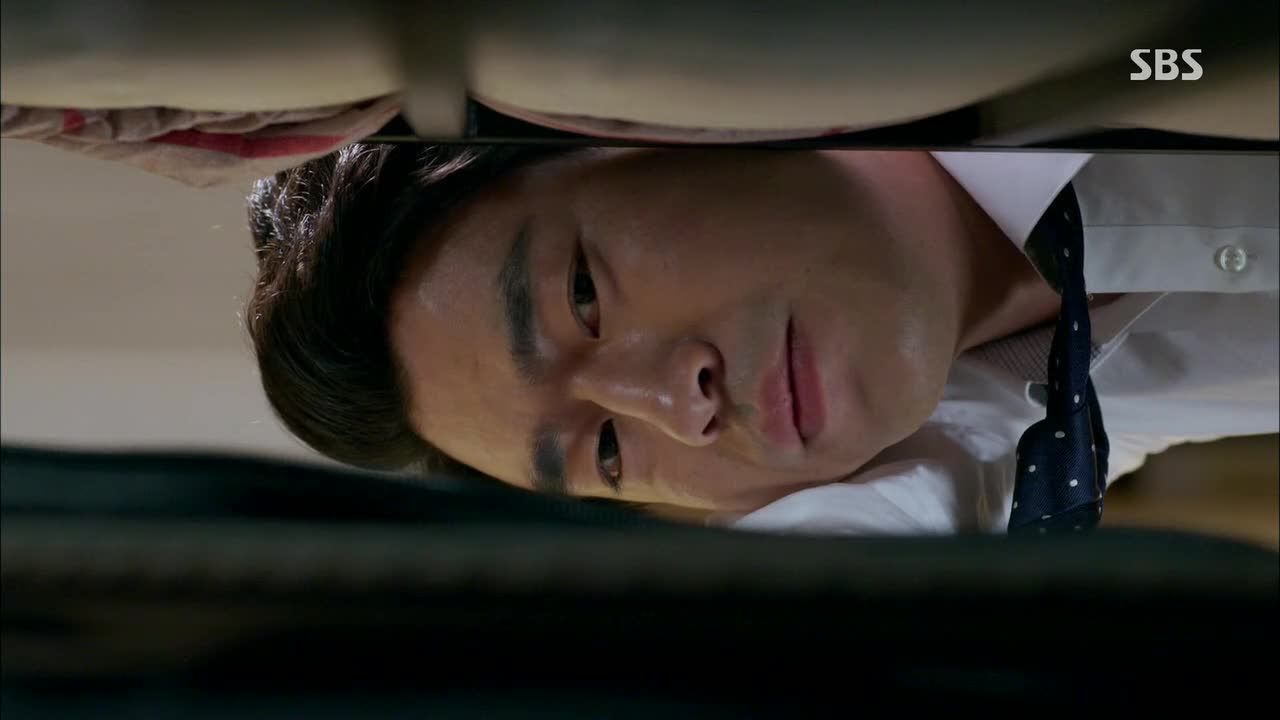 Mention of Min-ki sets off Han-chul's mother, and she yells at him for still hanging around that jerk who ruined his life. She calls Han-chul's younger brother for breakfast, whacking him when she catches him playing guitar.
Han-chul goes for a follow-up after his medical tests, where he finds out that his stomach pains have been signaling the final stages of liver cancer. Aw, no. His doctor doesn't even recommend surgery as it's far too late, and callously tells Han-chul that he's got anywhere from one day to one year to live. On his way to work, Han-chul stops on an overpass and starts to shake, looking as if he's considering jumping, but instead he shuffles slowly to work.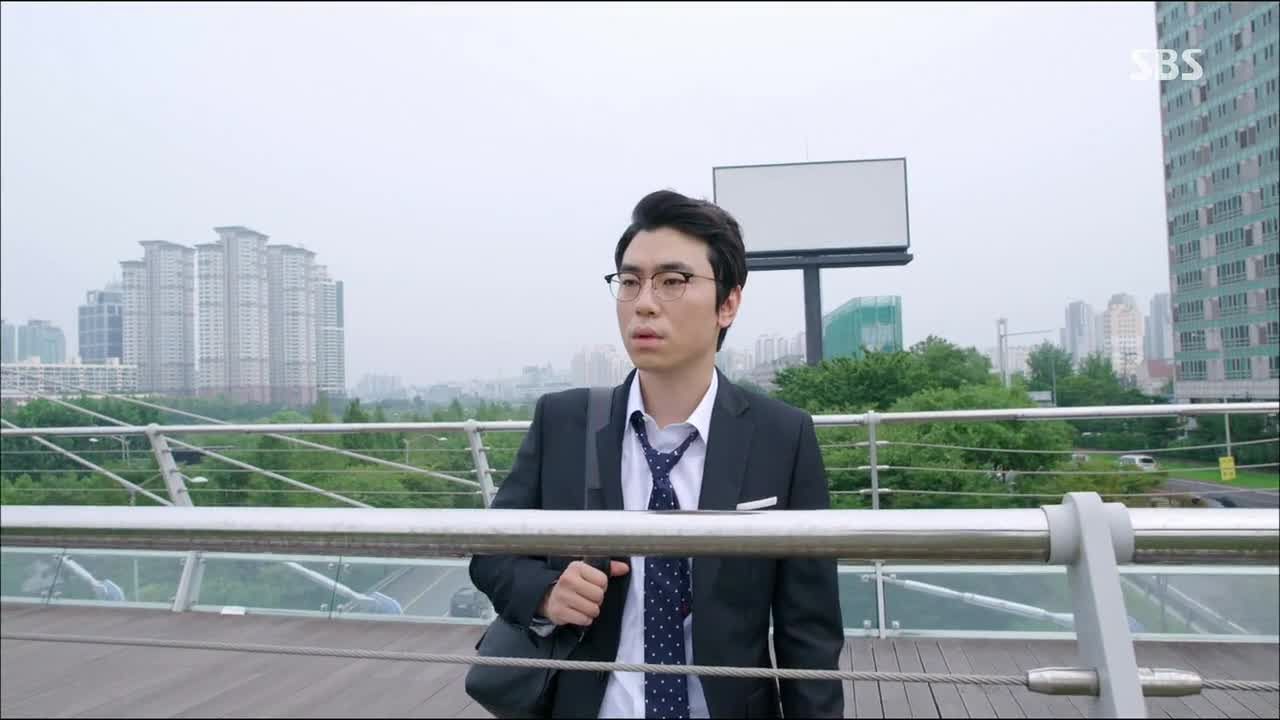 Weasel Boss berates Han-chul for being late coming back to work, and Han-chul just takes it and apologizes as usual. He has a moment on a phone call where he screams at the person on the line for not getting their yearly checkup on time, asking what they'd do if they got cancer. He's clearly screaming at himself, and it's hard to watch.
Han-chul takes a call and meets with an excited Min-ki, but he's too depressed and shocked to even think about farming cabbage, of all the crazy things. Min-ki sees this as a way to raise money to produce their own music album, but Han-chul hollers at him that it's too late. Min-ki counters that Han-chul always put the band last, and that he's never put everything on the line for music. This seems to get through for a moment, but then Han-chul leaves with Min-ki bellowing after him.
Min-ki tries Ki-joon next, who allows that the idea might have some merit. He does point out that the market price is much higher than what the farmers actually make, but Min-ki has already thought of that. He figures they can cut out the middle man and sell the cabbage in the city themselves, so that even if they sell them at the lowest price they still make a great profit.
Ki-joon is skeptical since if it was this easy, everyone would be farming. Min-ki has no good answer for that and just yells that Ki-joon has no vision, and vows that he won't live without a dream. He stomps off in a snit (he spends a lot of his time in a snit) with Ki-joon grumbling after him.
Han-chul and his coworkers go out to the norebang again, where he's even less enthusiastic as before, if that's possible. All he can think of is his cancer diagnosis, until he's screaming on the inside. Weasel Boss demands an upbeat song and mocks him when he balks, so Han-chul narrows his eyes and agrees to sing.
He turns up the equipment and starts a rock song, and suddenly his inner rock star bubbles to the surface. Awesome. His boss calls him crazy and asks if he wants to die, to which Han-chul retorts, "I'm not crazy because I want to die, I'm crazy because I don't want to die, you bastard!" He starts smashing things with his guitar while everyone flees the room, but he manages to grab Weasel Boss before he can escape and yanks him back in the room.
Min-ki sits at home stewing over his friends' rejection of his grand plans, calling them jerks with no loyalty. He answers a knock at the door to find Han-chul, looking beaten up but with his old guitar strapped to his back, who tells him grimly that he's ready to go grow cabbages. But he's doing it for the album, and threatens to kill Min-ki if it doesn't happen.
As they head inside, Ki-joon also shows up with his drums, but he's got a condition — he wants to change the band name. I'd say that's a smart idea, my friend. Min-ki reluctantly agrees, and they celebrate as Han-chul looks uncomfortable.
The next day, Yoo-na is dragged outside by her bandmate, to see a gigantic message written on a wall that says, "Yoo-na! I'll be back with a 100 carat diamond ring to confess. So don't look at anyone else and wait for me! From MK." Her friend asks who MK is but she only smiles to herself, as Min-ki watches from his hiding place.
Min-ki gets home to find Ki-joon just finishing loading his car with all their stuff, and they wait for Han-chul. Ki-joon nervously asks if they shouldn't include Hyuk in their plan, and Min-ki barks that it makes no sense to ask a rich guy to go work in the countryside. And besides, even if Hyuk wanted to, Min-ki doesn't want him there.
We join a nurse and a patient in deadly combat at the hospital, fighting over which of them is dating Dr. Kang. Hyuk, in a white doctor's coat, cowers behind the nurse's station and tries to slink away, but he's caught by another doctor and berated for causing so much trouble.
He flashes a giant dimpled grin and charms the other doctor into calming down, telling everyone in the room that his father owns the hospital and so the other doctors kiss up to him even though he's an intern. Wow, he's kind of a jerk. His father chooses that moment to come around the corner, but completely ignores Hyuk's cheerful greeting.
Han-chul is at the same hospital picking up a prescription, and Hyuk spots him and literally jumps him, but he refuses to tell Hyuk what he's up to. Hyuk correctly assumes it has something to do with Min-ki and wheedles the information out of Han-chul, decides it sounds fun, and ditches his white coat right there and invites himself to the cabbage farming adventure.
The four boys, back together again, drive out to the farm together. Hyuk's loud singing and cheerful whooping infuriate Min-ki, and he tries to kill Hyuk right there in the car as they drive down the highway.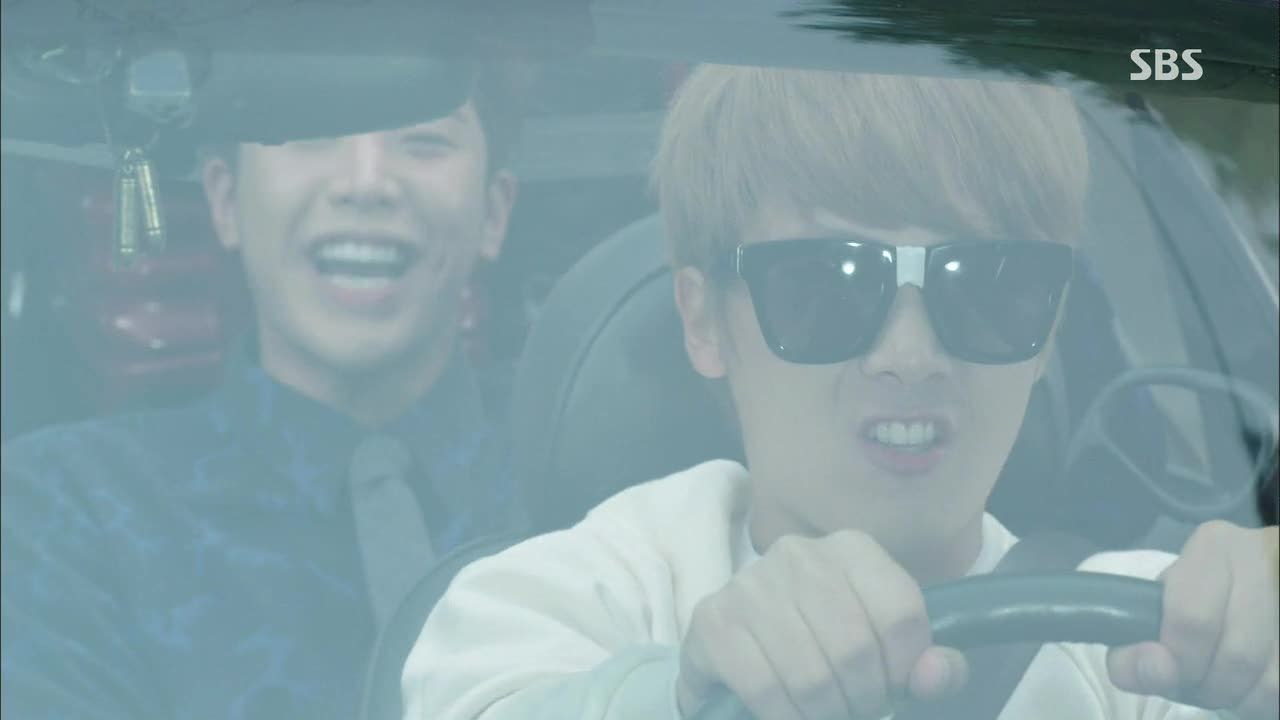 COMMENTS
Well, I just love it. Modern Farmer is crazy and over-the-top and ridiculous, and it's AWESOME. As I mentioned, I went into this show purposely knowing very little but the most basic plot outline and the casting, but with very high hopes of what I wanted the show to be. And so far it's exactly what I want, which is a drama with an impossibly silly story and wonderful characters that hits just the right humorous notes. I suspect it's the kind of show that some may find a bit too silly… but as far as I'm concerned, the characters (so far) are already so adorable that I can't wait to see more.
I'm a pretty big fan of most of the casting, as I've been a fan of Lee Hong-ki ever since You're Beautiful, and I'm thrilled to see little glimpses of Jeremy in his portrayal of Min-ki. I think he's very talented as an actor, and capable of a lot of subtlety and nuance. But he also has a great sense of comic timing and a wonderful way of infusing emotion into his characters. I also love Park Min-woo (and his dimples!) and can't wait to see what he does with the character of Hyuk, who I suspect has a lot going on behind that Cheshire Cat grin. I'm less familiar with Lee Shi-un and Kwak Dong-yeon, but so far I'm finding both of their characters very interesting and I can't wait to see more. And Honey Lee, even though she only had the one short scene, surprised me with her humor and wonderfully hilarious facial expressions.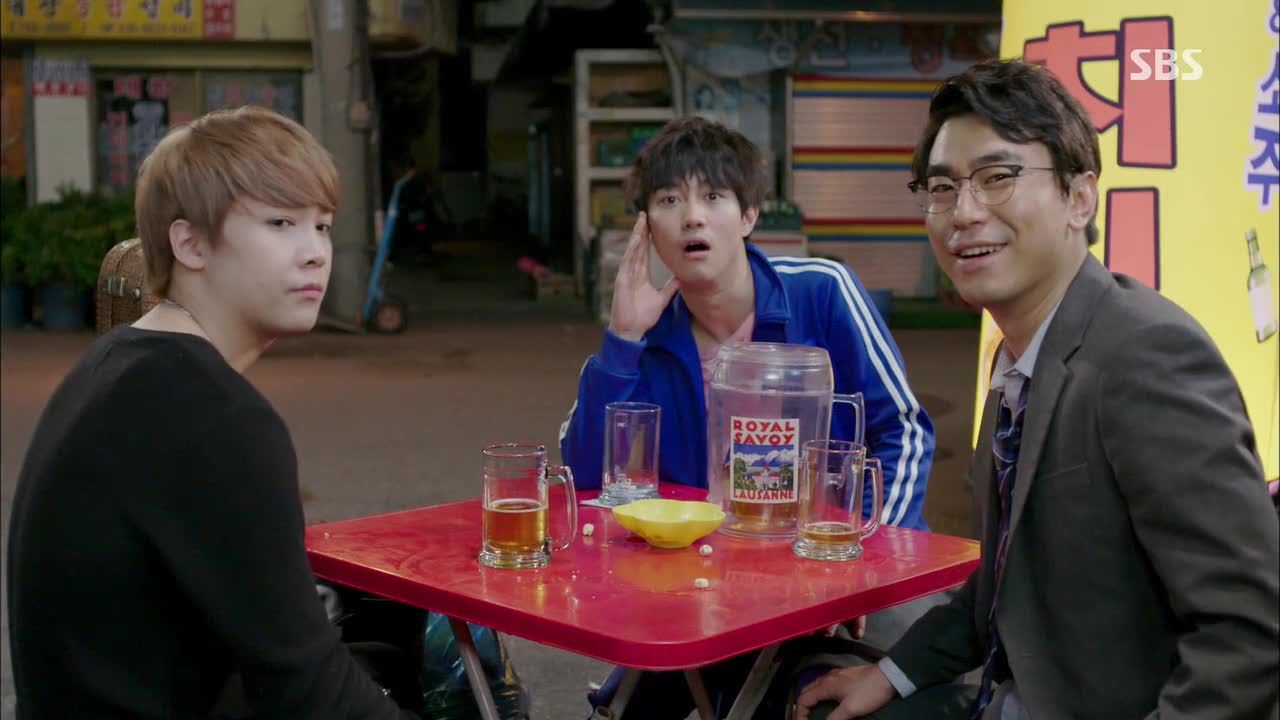 Not that the show is all goofy situations and pratfalls, because there are moments that I'm sure are setting us up for some darker subject matter later on. Han-chul's cancer for one, which I don't even find to be an overused trope in this case, since it's his whole impetus for wanting to do such an insane thing as quit his job and go grow cabbage. He only has a short amount of time left to make a mark on the world, and this is his last chance. He has nothing left to lose, and all he's ever wanted was to make music. I kind of love that at least one of the guys has a real, serious, grounded reason for going out to the country to play in the dirt.
And even though we didn't get much of Hyuk's story in this first episode, I'm dying to know what happened between him and the rest of the band that caused Min-ki to blame him for their breakup and to hate him so much. I wonder if his father and the hospital have something to do with it, or if that's just another reason the other guys seem to resent him, since he didn't have to struggle to survive for the last seven years like they did. I can see this being a big bone of contention as the story moves forward, and I'm intrigued to learn more.
It seems like this year gave us a spring of fun rom-coms, with a summer of more serious romantic dramas. I don't know about you guys but I'm ready for some fun and craziness, and this seems to be setting us up for exactly that, and we haven't even gotten to the farm yet. Bring on the wacky hijinks boys, I'm ready!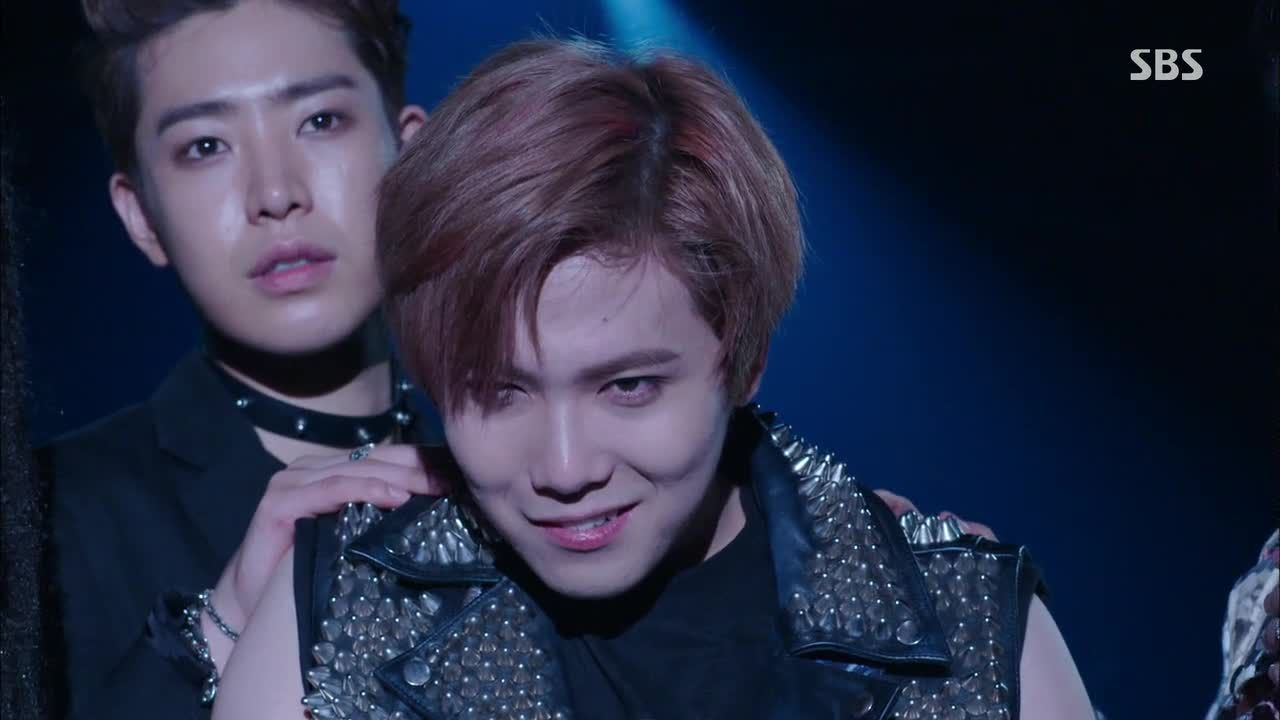 RELATED POSTS
Tags: featured, first episodes, Honey Lee, Lee Hong-ki, Lee Shi-un, Modern Farmer, Park Min-woo