Revenge spurs romance in Birth of a Beauty
I hadn't realized that makeover rom-com Birth of a Beauty was a revenge story (albeit a super-lighthearted one), but that's a detail I can see working for the premise. It's not a revenge drama per se (in that I don't expect the whole show to follow the heroine's vengeance path), but that'll provide us with the inciting incident — the teaser describes the heroine's "last-ditch choice" as one made from the edge of a precipice.
In the three teasers below, the ajumma heroine (initially played by Ha Jae-sook of Protect the Boss and Pasta) survives an accident that leaves her hurt in both body and spirit, and goes knocking on the door of Joo Sang-wook. He's a plastic surgeon, and she begs him to make her pretty — and a full-body makeover later, she turns into Han Ye-seul. She retains her coarse ajumma ways, however, making her "a tough man on the inside, a top beauty on the outside." That could be fun.
The heroine's decision has something to do with Jung Kyeo-woon, whom she sees with another woman, Wang Ji-hye — a cheater, perhaps? The cause of her accident? In any case, Joo Sang-wook trains Han Ye-seul to act the part once she looks it, and a cute romance blossoms between them while the revenge, I presume, will probably go sideways.
I like this point because people need drastic reasons for undergoing such drastic changes, and I think I prefer the hurt-betrayed-revenge angle over the alternatives; I'd have no problem with a heroine who opted to have surgery just because she wanted it, but this gives her extra motivation and plot direction once she's gotten the new face. Plus, dramaland already has a pretty rich history of facelift-driven revenge stories (and that's a fact that cracks me up), so this feels like a fun twist on the genre. (At this point, enacting a revenge plot using a new face is so old hat that it's almost necessarily a joke, having been parodied so much.)
I'm disappointed that Han Ye-seul isn't playing her "before" character, though I suppose ultimately it works with the storyline since she's supposed to look unrecognizable after her transformation. Kim Ah-joong did look pretty different when she played her ugly-duckling version in 200 Pound Beauty, but that required a ton of prosthetics and makeup and perhaps a drama doesn't have the time for that?
Birth of a Beauty will be a weekend drama on SBS, following the slot recently vacated by Endless Love, and premieres on November 1. It's slated to run for 20 episodes.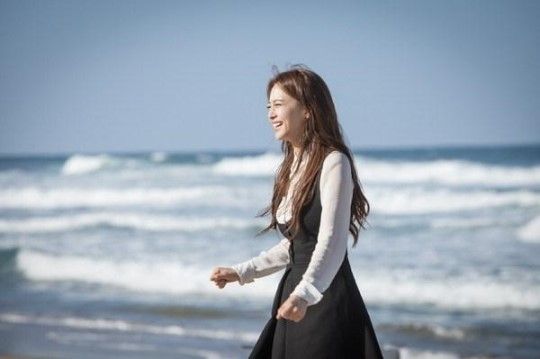 Via Wow TV
RELATED POSTS
Tags: Birth of a Beauty, Han Ye-seul, Joo Sang-wook, Jung Kyeo-woon, Wang Ji-hye