Park Bo-young, Lee Kwang-soo, Lee Chun-hee headline Mutant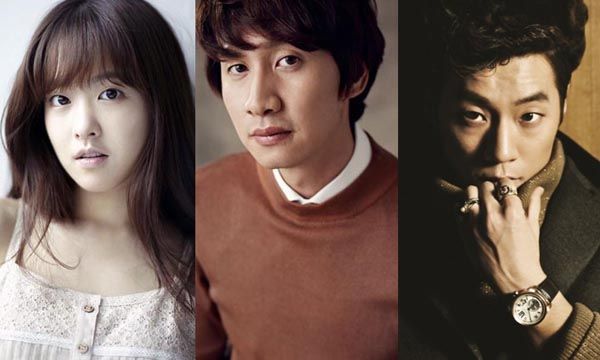 I'm not quite sure whether this movie is going to be light, serious, or mysterious, but in any case a movie called Mutant is sure going to capture my attention. And with this casting, I'm hoping that the mutant idea is executed skillfully, as the project has now tapped Park Bo-young (Wolf Boy), Lee Kwang-soo (It's Okay, It's Love) and Lee Chun-hee (Dating Agency Cyrano) to lead.
In the story, Lee Chun-hee plays a graduate of a university from the sticks who aspires to become a reporter. He hears of a strange internet story that claims that a girl's boyfriend transforms into a fish, and sets out to find the truth behind it. Lee Kwang-soo is the fish-boy, and Park Bo-young plays the girl who writes about his story online and thus gets called "Fish Girl."
When you tell me Kwang-soo is playing a part-fish, part-man character I'm going to immediately laugh at the image, but the project won't be comedic; rather, it's described as being a social critique, which puts me much more in the mind of The Host. Of course, in that movie the mutant wasn't the protagonist, but it did open the door for some social commentary that didn't feel too heavy-handed since the character relationships and action sequences carried the film.
The director, Kwon Oh-gwang, only has several shorts under his belt, but he did pick up an award at Cannes last year in the short film competition category for one that he wrote, titled Safe. Mutant will begin shooting next week.
Via TV Report
RELATED POSTS
Tags: Lee Chun-hee, Lee Kwang-soo, Park Bo-young