Bae Soo-bin, Sohn Eun-seo the latest potential additions to Twinkle Twinkle

Jang Shin-young, Bae Soo-bin, Sohn Eun-seo
Hm, SBS is going through a lot of shuffling for its upcoming weekend drama Twinkle Twinkle My Heart, which has already changed its title (from Goddess of Sales) and gained and lost some stars, most recently Kim Jung-eun and Kim Su-ro. Jang Shin-young (My Spring Days) has been floated as a possible replacement for Kim Jung-eun, and now Bae Soo-bin (Greatest Marriage, Secret) is up to replace Kim Su-ro, with Sohn Eun-seo (Her Legend, Love Rain) also in the mix to join.
Sohn Eun-seo would play the younger sister to Bae Soo-bin and falls into a love triangle with Oh Chang-seok and Lee Tae-im. The drama sounds like a lighthearted family show that centers around a success story involving two families connected by fried chicken. I know, that's a weird way to describe a drama, but that's what we've got. I can guess from the writer's credits (Goddess of Marriage, Sons of Sol Pharmacy) that it'll probably have a large cast and smallish stories, and if SBS continues to pursue its makjang-free policy, Twinkle Twinkle My Heart ought to be light on the angst. And while there are a lot of actors in the cast, it appears that the main lead will be played by Nam Bo-ra.
(The makjang-free stance hasn't been netting very high ratings for SBS, with Birth of a Beauty, Modern Farmer, Feel-Good Day, Angel Eyes, and Endless Love all pulling in mostly single-digit ratings. Even so, I hope SBS doesn't give up on the idea, because I'm enjoying the lighter, happier weekend offerings after spending a long stretch watching long makjang-fests whose primary function seemed to be raising one's blood pressure.)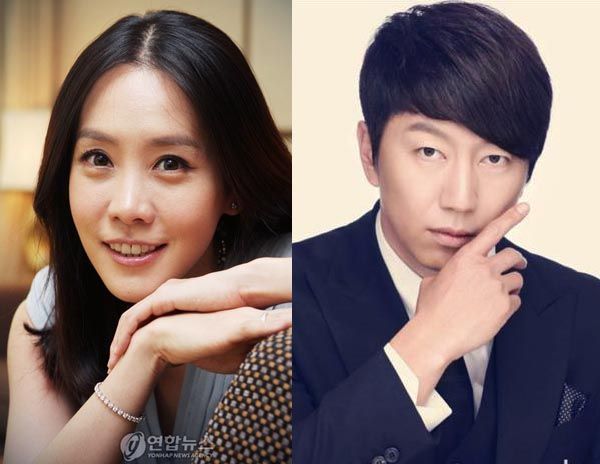 Interestingly, though, the producers seem to be so upset with Kim Jung-eun and Kim Su-ro for leaving the show that they have gone so far as to consider legal action against them. Castings fall through all the time so this feels like a pretty strong response; a rep from production house Samhwa Networks (which also produced Wonderful Season, What's With This Family, Gu Family Book, and Thrice Married Woman) stated that the actors' sudden departures and unilateral announcements to the public had a detrimental effect on the production.
The rep added that both actors (independently of each other) cited dissatisfaction with the the roles being too small and the other castings as their grounds for leaving the show. This particularly rankled, because the title change from Goddess of Sales allegedly came at Kim Jung-eun's request, but producers drew the line at also changing the characters. Stating that they could not go so far as to change the writer's narrative intent in altering the scope of the roles, "we could no longer find a point of negotiation."
The rep also pointed a finger at the Kims for contributing to the negative rumors circling the show's production environment… which okay, even if that were true, I'd think actively suing them for it just digs that hole deeper, no? In any case, the producers have enough solid family dramas on their credits that I'm sure they can find a way to make this work, but maybe that'll be a more successful endeavor if they nix this whole lawsuit idea and just focus on making fried chicken funny.
Twinkle Twinkle My Heart is being planned for a January premiere, in the slot following Birth of a Beauty (which I totally love — let's hope the fun spirit continues from one show to the next).
RELATED POSTS
Tags: Bae Soo-bin, Kim Jung-eun, Kim Su-ro, lawsuits, Sohn Eun-seo