Kim Hee-sun confirms Angry Mom, Lizzy up to play chief bully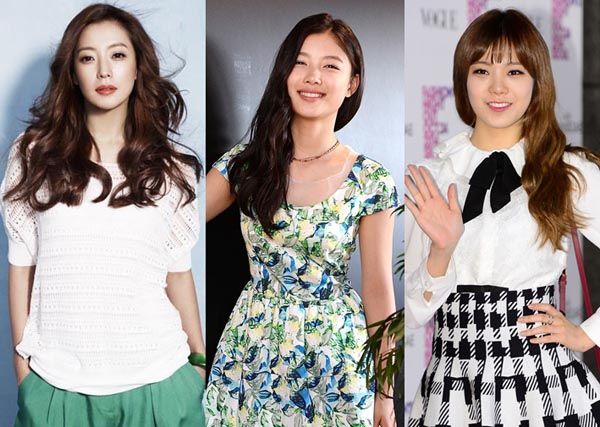 Casting continues on MBC's Angry Mom, which first cast Kim Yoo-jung (Secret Door, Gold Rainbow) to play a teenager who gets bullied at school. Kim Hee-sun (Wonderful Season, Faith) was then courted to play the role of her mother, who decides to go back to high school as an undercover student to help her daughter, and has now confirmed taking the project.
It'll be Kim's first mother role; the character got pregnant in her teens and is now in her early thirties (Kim Yoo-jung's character is late-teens). Mom has put her past behind her, or so she thought, but no doubt her own experience as a high school delinquent and badass will come in handy when she steps in to confront the bullies pushing her daughter around.
Currently, Lizzy of the idol group After School is in the mix to play one of the bullies, who'll present a main antagonizing figure to the mother-daughter pair. Not much more is said about the plot setup, but I think we can visualize the comedic beats that come with casting Kim Hee-sun to disguise herself as a high schooler. I'm not quite sold on her pulling off the age (she's 37, next to Kim Yoo-jung's 15 and Lizzy's 22), but I'm looking forward to seeing how it plays out. And even if the age gap ends up looking silly, well, I'm prepared to enjoy it anyway since that's all part and parcel of the premise.
The drama, which won an award in an open scriptwriting competition last year, curiously doesn't not have a writer listed yet. (I'm going to assume that since it won an open contest, the broadcaster will be hiring a more experienced writer to script the series.) Directing is PD Choi Byung-gil, who previously worked on When a Man Loves and East of Eden. Those were intense melos but he'll be departing from that mold, with Angry Mom described as being an upbeat and heartwarming show that addresses some of the big problems in South Korea's educational system.
Angry Mom will follow Kill Me, Heal Me on Wednesdays and Thursdays beginning in March.
RELATED POSTS
Tags: Kim Hee-sun, Kim Yoo-jung