Lee Jun-hyuk nabs leading man role for weekend drama Bluebird's House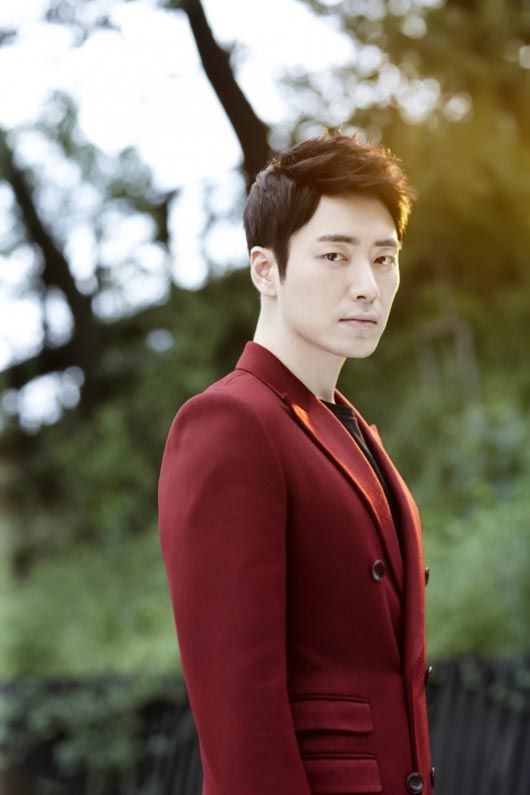 I have good news and some… well, you-decide-if-it's-good news: Lee Jun-hyuk (My Spring Days) has picked his next project, and he'll take the leading role (finally!) in KBS's upcoming weekend drama Bluebird's House (…sigh). I have nothing against weekend dramas (and have in fact watched an oddly high number of them), but let's just say I've been itching for Lee Jun-hyuk to be the leading character of a drama I could get excited about, and this puts us at one for two.
KBS weekend dramas tend to be about multigenerational families, but Bluebird's House is aiming a bit younger, depicting the plight of modern Korea's youthful generation as they fight to make it in a cutthroat job market. (I suppose Misaeng didn't invent that conceit so it doesn't have the monopoly on those stories, though I wonder if other dramas will benefit from jumping on the bandwagon or suffer by comparison.)
Lee Jun-hyuk's leading character is a "rock-solid" and reliable young man who brims with confidence, but in the wake of his father's death, he's faced with newfound hardships and struggles to stand on his feet in the super-competitive rat race. But it's thanks to a family "with whom he doesn't share a drop of blood" that he'll help heal those scars.
Joining him in the cast are a couple more up-and-comers, with Lee Sang-yub (Would You Give Love Away) and Kyung Su-jin (Plus Nine Boys, Shark) both snagging main roles as well. Kyung plays a young woman with a bright personality, which should suit her just fine, while Lee Sang-yub plays a headstrong young man with a contentious relationship with his father (played by Chun Ho-jin).
Lee Jun-hyuk's last foray on a KBS weekend series was the hit 2010 family drama Three Brothers, which I found really aggravating except for all the scenes he was in (he had a cute romance and a charming character as the maknae brother, though I wanted to knock his hyungs' heads together most of the time). He's done more serious stuff since then (Equator Man, City Hunter), and while I think he's quite good at that, I wouldn't mind seeing him be cute and endearing again.
Writing is Choi Hyun-kyung of A Million Roses and As Much as Heaven and Earth, while the director is PD Ji Byung-hyun of Hot-Blooded Salesman and Big (I groaned at that until I recalled that Big was quite lovely to look at, and shot well; it was the story that was a mess). Bluebird's House will follow What's With This Family and premieres on February 21.

Lee Sang-yub, Kyung Su-jin
Via Chosun
RELATED POSTS
Tags: Kyung Su-jin, Lee Jun-hyuk, Lee Sang-yub