From shark to sappy romantic in Falling for Innocence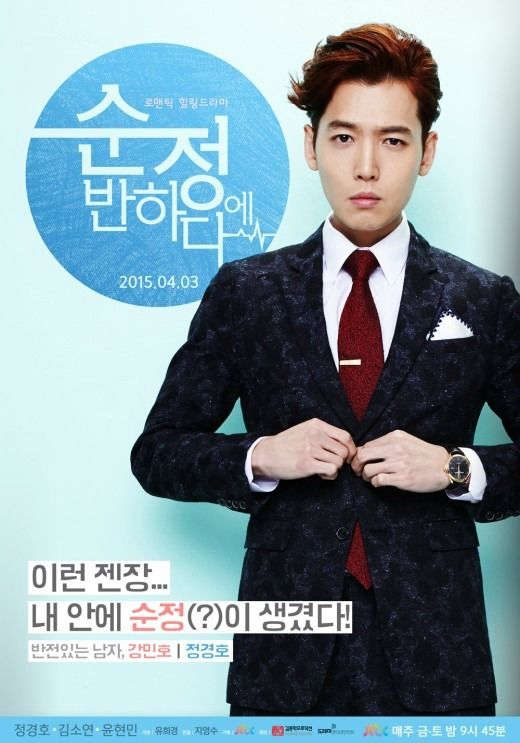 Every time I see more promo materials for JTBC's new heart transplant melodrama Falling for Innocence, the funnier and cuter it looks. The drama is about Jung Kyung-ho literally trading hearts with Kim So-yeon's boyfriend (played by Jin Gu), which makes him go from a cold corporate shark that she finds insufferable, to a sappy romantic whose heart beats only for her.
A twist of fate crashes Jung Kyung-ho into the love of Kim So-yeon's life, and after receiving Jin Gu's heart, the hero suddenly starts to act oddly — he's sweet, he's kind, and he's keenly interested in Kim So-yeon, when he was once the assiest ass who ever lived. From the teaser it looks like he actually starts to relive Jin Gu's memories with her, which seems like a magical stretch, but then again, so is the transplant-and-replacement-boyfriend premise to begin with. Yoon Hyun-min co-stars as the heroine's best friend, and the boys will become rivals for her affection.
The initial teasers were funny too, but the meta teasers below are my favorite. In them, the three leads play themselves, pretending to talk about the show behind the scenes. Jung Kyung-ho frowns at the script and complains to his manager that the title is meh, and heart pain is difficult to act out. Cue dramatic heart-clenching. Kim So-yeon laughs and cries and laughs all over again while reading the first episode's script, and Yoon Hyun-min pumps up his muscles before a shower scene. That'd better not be false advertising, Show!
Falling for Innocence premieres this Friday, April 3.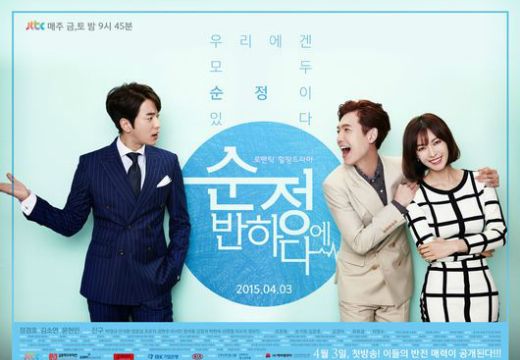 Via Xports News
RELATED POSTS
Tags: Falling for Innocence, Jung Kyung-ho, Kim So-yeon, Yoon Hyun-min