The Time I've Loved You regains PD, makes writer swap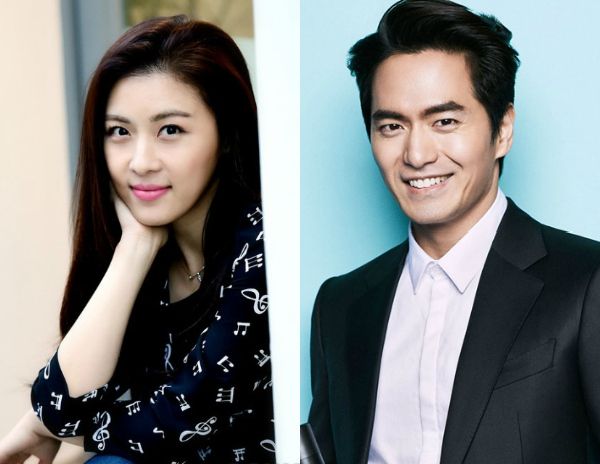 Hm, so there's definitely some drama going on behind the scenes of SBS's The Time I've Loved You, 7000 Days, because in the last three weeks, the show has lost a PD, found a replacement PD, convinced the original PD to return, and swapped out the writer. Well, I guess now we know where that non-discordant discord came from.
The remake of the Taiwanese drama In Time With You stars Ha Ji-won and Lee Jin-wook as lifelong best friends who fall in love. The adaptation is being produced by I Will Media, and was originally being penned by writer Min Hyo-jung of Full House and Attic Cat, and directed by PD Jo Soo-won of Pinocchio and I Hear Your Voice.
A "difference of interpretation" regarding the script and direction caused PD Jo to leave the production on May 15, and a replacement PD (Kang Il-soo of Emperor of the Sea) was brought in to take over. But then a week later on May 22, PD Jo Soo-won was brought back (yay), with no real explanation of what had gone on behind the scenes.
But now it's been announced that writer Min Hyo-jung is being replaced by two new writers — Jung Do-yoon of Gumiho: Tale of the Fox's Child and Baby-Faced Beauty, and Lee Hana of Sly and Single Again. I'd wager that writer-PD discord was the problem from the outset, and it looks like PD Jo Soo-won came out the winner if they switched writers to bring him back.
I wasn't really excited about the first writer anyway, and it seemed from the comments that fans of the original drama weren't happy with the proposed direction of the remake, so perhaps this is the best news all around. The new writers will rewrite the entire drama beginning with Episode 1, and shooting begins next week. Yikes, that's a tight schedule, but hopefully all the backstage drama is behind them now.
The Time I've Loved You, 7000 Days follows Divorce Lawyer in Love and airs on weekends starting in mid-June.
Via TV Report
RELATED POSTS
Tags: drama production, Ha Ji-won, Lee Jin-wook, The Time I've Loved You