Lee Jun-ki the scholar walks nights, breaks hearts
It looks like Lee Jun-ki's gonna be leaving a trail of broken hearts and dead bodies in his wake, not necessarily in that order. Posters and a second teaser have been released for MBC's fantasy sageuk Scholar Who Walks the Night, highlighting Lee Jun-ki's tortured life as a vampire caught between love and his insatiable thirst for blood. Let the brooding commence!
The Joseon-era supernatural drama is about the love between a vampire scholar (Lee Jun-ki) and a young woman who dresses as a man to sell books (Lee Yubi), and the mystery surrounding an evil vampire (Lee Soo-hyuk) who caused the death of the hero's first love (Kim So-eun). Palace intrigue involves two princes who are connected to the central mystery, a cameo by Lee Hyun-woo in the past and Changmin in the present.
The posters feature the taglines: "I live by drinking human blood… I am a vampire," "Don't come near me, ever…" and "Protect the world, and save your love." The second teaser opens with Lee Jun-ki saying, "I smell a fragrance I can't withstand," as he comes across Lee Yubi in the street. She sighs over the beautiful scholar she met, saying that she'd like to kiss him, as we see him kissing first love Kim So-eun instead.
The sweet romance takes a dark turn as he stabs Lee Yubi and drinks Kim So-eun's blood, as he narrates, "I crave the blood of the one I love… and end up sinking my teeth into her." He looks tortured at what he's done, but it's intercut with him looking tempted by Lee Yubi in the present. He narrates, "That child is hiding something from me." That the he is a she?
It ends with Lee Yubi asking why he's looking at her that way, and he leans in close as he answers, "Because you're pretty." Goddammit, why do you have to be so swoony? If your romances always end in gory murder, you might wanna curb the smooth-talkin'. Just a thought.
Scholar Who Walks the Night premieres next Wednesday, July 8.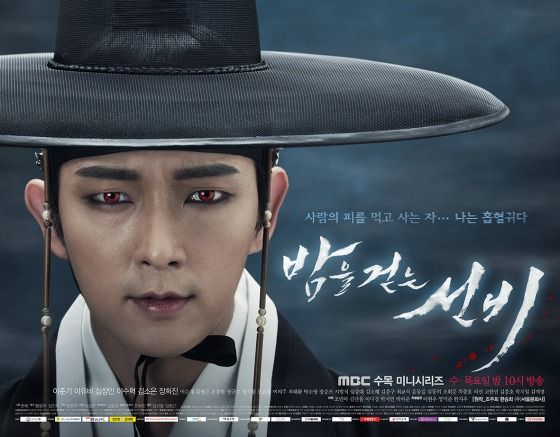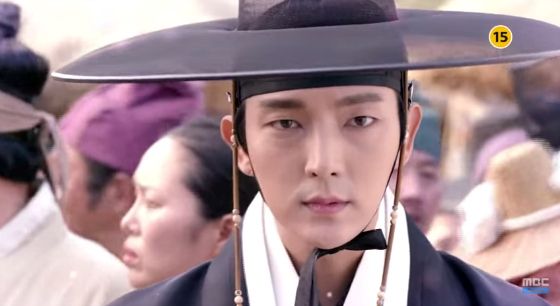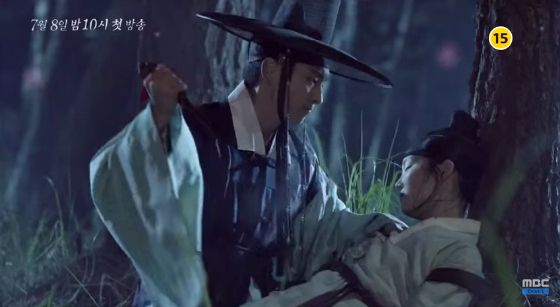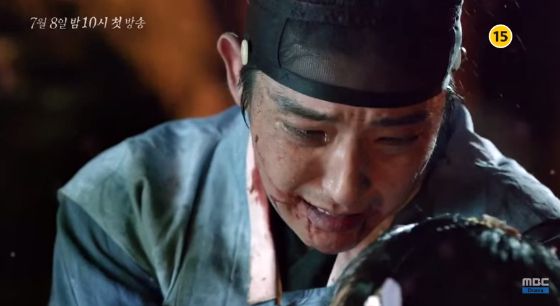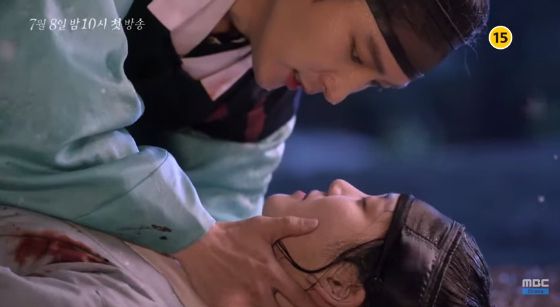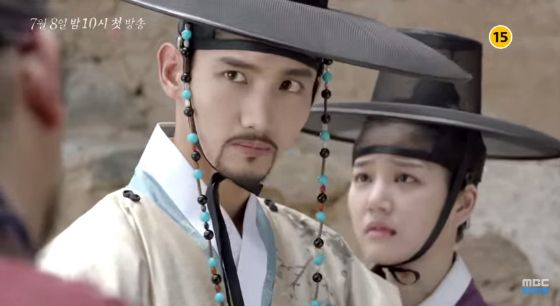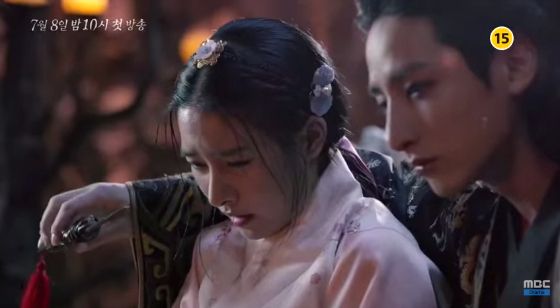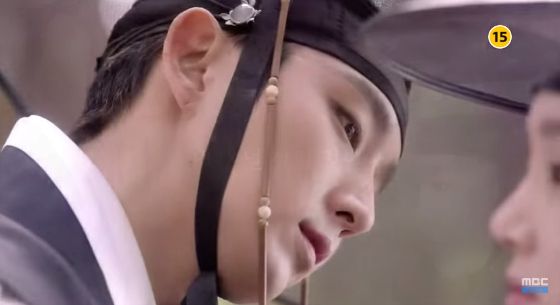 RELATED POSTS
Tags: Choi Kang Changmin, Kim So-eun, Lee Jun-ki, Lee Soo-hyuk, Lee Yubi, Scholar Who Walks the Night