New Journey to the West: Episodes 20-23 (Final)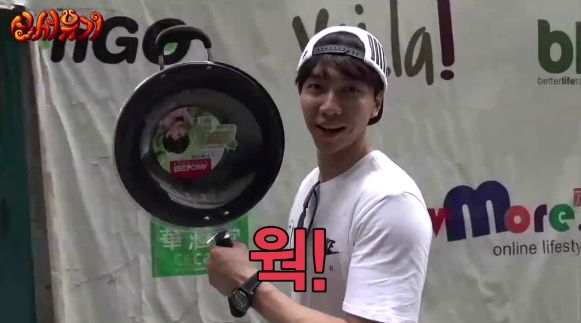 javabeans: New Journey to the West ended this week, and, as we've come to expect of Na PD shows, was a hit from start to finish. Really, as soon as it was over I read a bunch of articles that used phrases like "Na PD's magic" and "This is why we need Na PD" and "Na PD the genius."
girlfriday: I guess we won't know what this means for internet variety as a whole yet, but the reaction was pretty much because of Na PD's style, which was no different from his TV shows.
javabeans: The thing is, even though this show was successful, I don't know that it means weekly internet broadcasts of short episodic variety programming will work across the board—all this proves is that Na PD is still a variety genius, but we knew that already.
girlfriday: Yup.
javabeans: Anyway, we have another weird configuration this week because the show aired a Chuseok special separately from the other episodes that aired in the regular Friday "broadcast," so we'll start with that.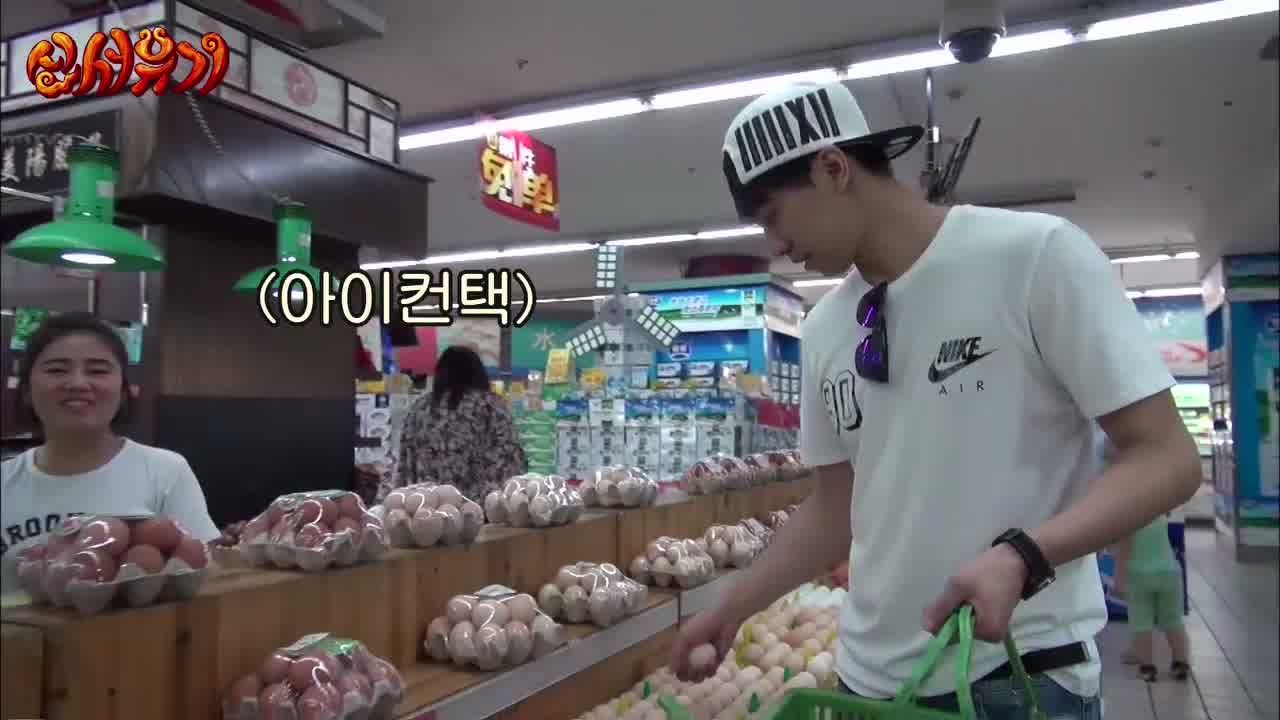 Chuseok Special
girlfriday: I'm pretty sure this is an entire segment of Seung-gi cooking, so it can only end in laughter-tears.
javabeans: Muahaha. I love it when Seung-gi "cooks."
girlfriday: It starts off with the boys wanting ramyun, but then Seung-gi says he can make a dish out of it, and suddenly he's out shopping for groceries. To make ramyun.
javabeans: Oh, I love it even more when Seung-gi cooks ambitiously!
girlfriday: He goes to the grocery store and starts buying… everything.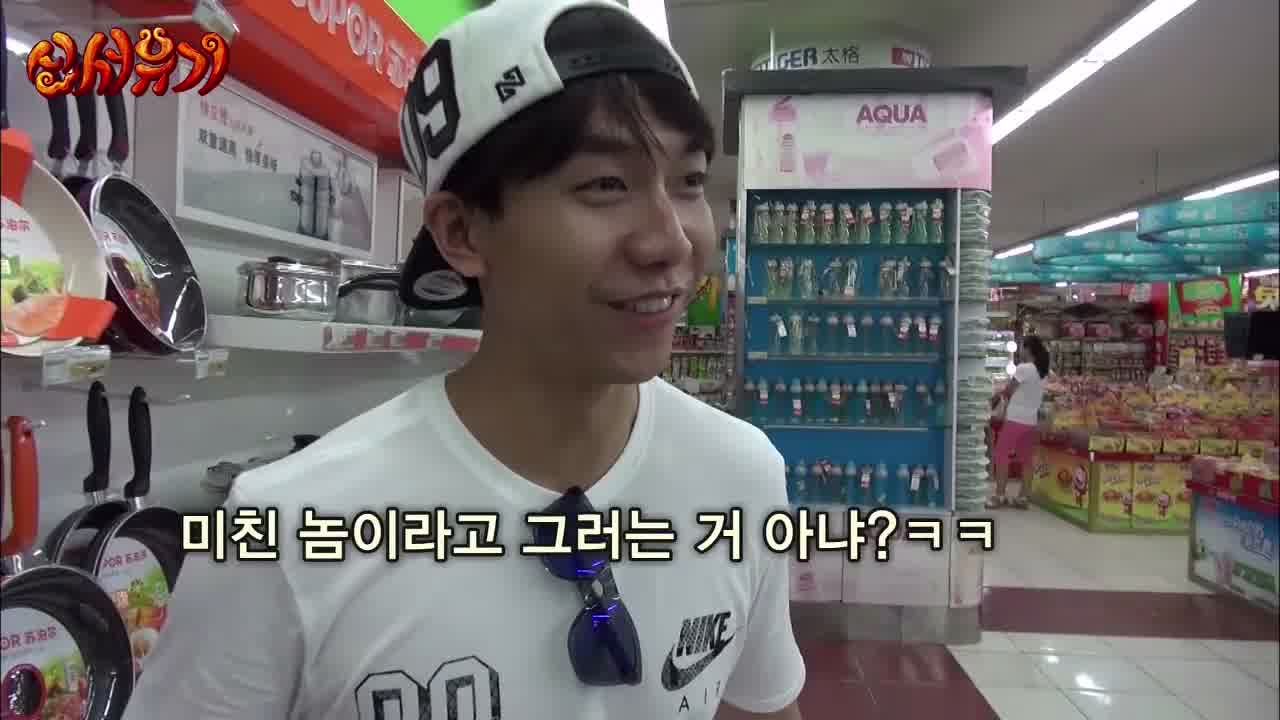 javabeans: I love the random scenes throughout this show when Seung-gi is out doing something and his fangirls pop up and squee in the corner of the camera. I can't understand what they're saying, but it's clearly some version of "Ohmygodomygod you say something no you say something I love you!"
girlfriday: It must be weird that that stuff is just normal wherever you go. Wait, why is he buying a wok?
javabeans: Which was preceded by him declaring, "When you go grocery shopping, you can't deviate from the plan. Oooh, pork." Just watch, he's going to forget to cook any ramyun at all.
girlfriday: He gets all into the wok shopping, and has a funny moment when he pauses to wonder, "They'll think I'm crazy if I buy this to make ramyun, huh?"
javabeans: HEE, his VJ throws a damper on his excitement by pointing out that the burners are electric, and Seung-gi totally has this cartoon-pause moment.
girlfriday: LOL. Why do all of his cooking plans go like this?
javabeans: But then his VJ says, "Well, we're in China, so let's buy it anyway." Did Na PD hiss at him to shut up so Seung-gi would have to cook in it?
girlfriday: I would've.
javabeans: Seung-gi's like an overeager child, because his brief moment of concern is shaken off, and he picks the most expensive wok.
girlfriday: He gets all excited about all the things he's going to cook with his fancy new wok (bought on the monk card, by the way), and wears it as a hat on the way home.
javabeans: LOL, turns out it was actually a smart move, because Su-geun looks through the kitchen and realizes that they have no pot. So now of course he gets all puffed up about how it was such a great idea to want to buy a wok.
girlfriday: Like he had a psychic moment, even though he really bought it to make fried rice at home.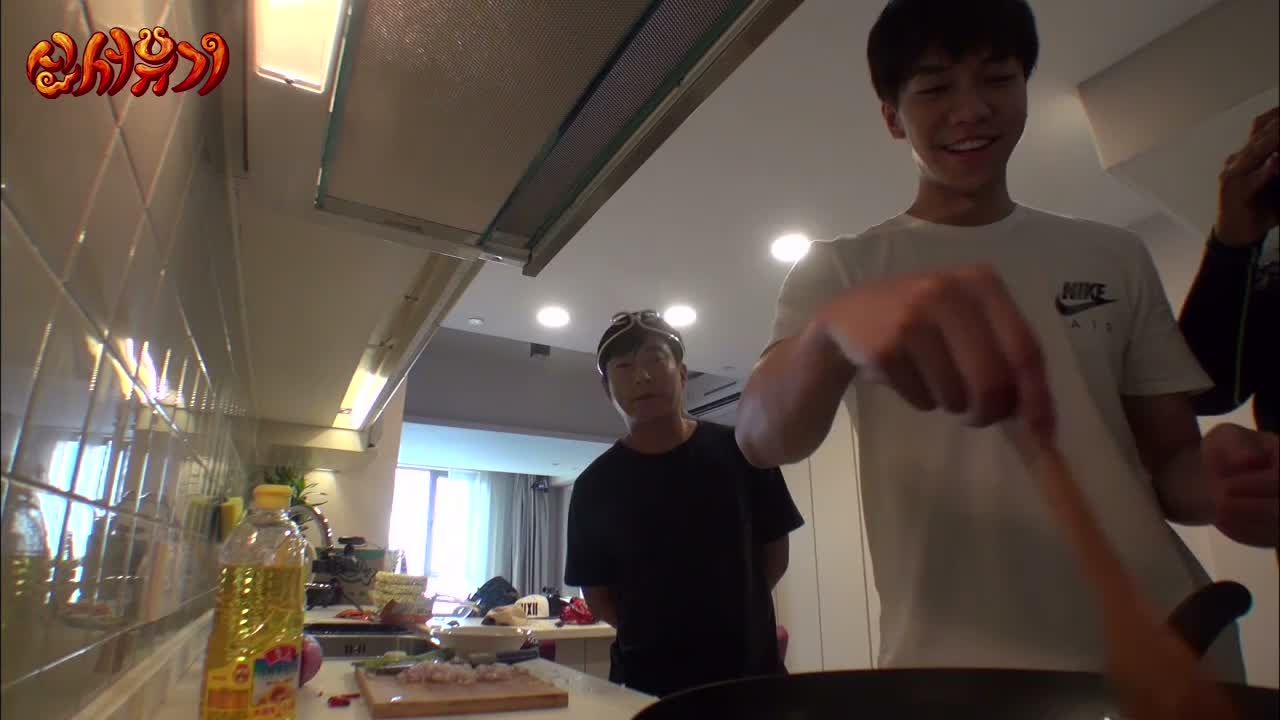 javabeans: Isn't Seung-gi totally the kind of guy who will invite people over to his place and proudly brag about the awesome wok he got in China? Like, even when he gets married he'll take that thing with him wherever he goes.
girlfriday: He's awfully proud of it, when he could easily buy one in Korea (but sssssh, don't tell him that!).
javabeans: Has Seung-gi been watching cooking shows at home? He gets all into the chopping and sauteeing, and whips up the ramyun soup base easily. Well, I suppose home cooking shows are all the rage right now.
girlfriday: Yeah and when he guested on Three Meals a Day he was super into the cooking then too. It's elaborate for ramyun but looks tasty.
javabeans: As they eat (and compliment the cooking), Ho-dong reminisces about how Seung-gi used to cook ramyun for his hyungs when they got tired (dude, Ho-dong ate six packs of ramyun on his own?!).
girlfriday: That… is so much MSG.
javabeans: Su-geun jokes that he feels sorry to Seung-gi now that he's old — as in, it was fine to make the young maknae work, but now it feels wrong because he's not young anymore.
girlfriday: Maybe that's why the hyungs do the cleanup this time.
Part 20
javabeans: So now we resume the timeline where the guys lost every single chance to eat dinner with Na PD's face-naming quiz (and then lost the dragon ball because they couldn't find Waldo). We're back at the apartment, and the guys sit back to relax while Seung-gi goes outside to buy snacks, and is transfixed watching a man cook on an open flame with a wok. Do you think Seung-gi is imagining himself standing there being all cool with the wok instead?
girlfriday: Yes, I think he's standing there studying the man so he can go home and practice. He brings home four servings of the noodles, which the hyungs gobble up gratefully. Meanwhile, Na PD felt bad about the boys starving and brings them beer and snacks. Aw, he does have a heart.
javabeans: Of course, the second Ho-dong says a cursory "Oh, you didn't have to," Na PD starts to take it away and they have to lurch to keep it.
girlfriday: After washing up (and Ho-dong agonizing over what to wear tomorrow, ha) the boys sit down for beers. They still find it amusing that they can just say product names on the show, and Seung-gi asks what they'd have to say on this program in order to get edited out… and then starts swearing. Omo!
javabeans: They even bleep/cover his mouth so you can't even see what he's saying! I imagine it would be shocking to all the ajummas and grandmas in the country to see pure sweet Seung-gi being crude.
girlfriday: Na PD cuts away to Three Meals a Day (aw is that Beol-kitty?) and writes: "Our Seung-gi is a pure and kind child." In the morning, the guys agonize over what wish to send to Na PD, just in case they can manage to get the rest of the dragon balls on their last day.
javabeans: They start off tossing out silly ideas, like asking him for money or a new phone, and then Seung-gi suggests having New Journey to the West continue indefinitely. Ha, Ji-won says Na PD should leave Three Meals a Day to somebody else, then suggests an idea we don't get to hear… and cut to Na PD cracking up when he reads his text: buy him a Lego Simpsons house.
girlfriday: Of course Ji-won would ask for a TOY, after all that.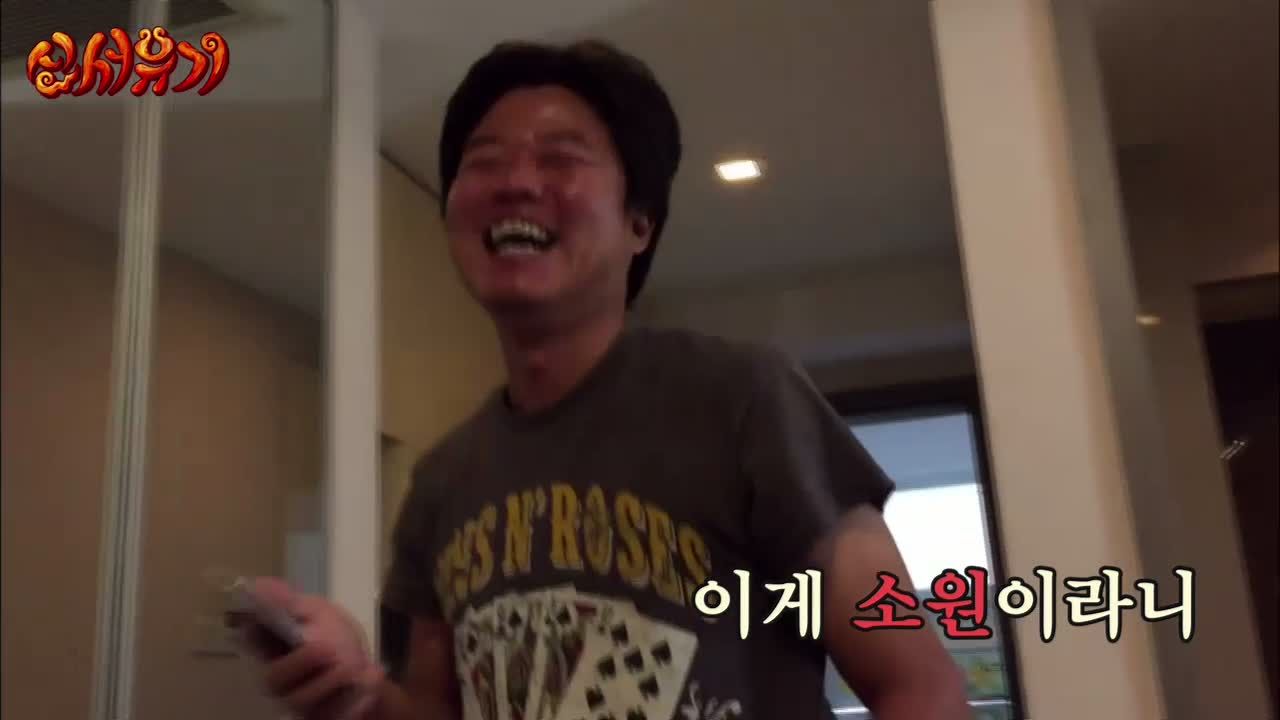 Part 21
girlfriday: They get ready to start their last day of the trip, and Na PD says that the final three dragon ball missions will go to Su-geun, Ho-dong, and then Ji-won and Seung-gi as one team. They only have one shot, and Na PD says he's going to pack up and go if they fail on the first try.
javabeans: Then he announces the mission order, and Ho-dong is first up (which he whines mightily about). Um, I hope these games are super-easy, if he wants them to have a shot at winning! Ho-dong hasn't had a great track record so far…
girlfriday: Ha, Na PD says he's come up with a new show segment called "Even Ho-dong Can Do It," and we see a montage of him struggling to do such basic tasks as order sandwiches and withdraw money from an ATM. Ho-dong gets nervous and asks what happens if he fails, and Na PD shouts, "END!" as the screen cuts to black with just that word stamped there. I guess he'd better succeed then.
javabeans: The mission will be related to IT, which seems daunting for the guy who didn't even know how to chat on his phone before this trip. Na PD says this is something that'll be easy if you've done it before, but if you haven't, it could be tough. He asks if they think Ho-dong might counter expectation and know how to do the thing, but the guys are all, "Nope. Whatever it is, he won't unexpectedly have done it, ever."
girlfriday: Ho-dong gets ready to start, and Seung-gi takes one peek at Na PD getting handed something behind his back, and suddenly calls for a timeout. Ho-dong fakes a stomachache on cue, and they huddle in the corner.
javabeans: I love seeing Na PD taken by surprise. He's all, "No! Come back! No time out!" and forces the other three to sit on the side. Seung-gi tries to hint at what it is, saying he's done this every day that they've been here, but Ho-dong has no clue.
girlfriday: Ho-dong doesn't even get to hear the mission because Su-geun is so excitable, and Seung-gi and Ji-won crack up as Ho-dong starts beating him up offscreen.
javabeans: Na PD tells him he has to connect his phone to a Bluetooth speaker, and lays them on the ground before him. I swear, Ho-dong looks like he's going to cry, while the boys insist, "You can do it! I have faith in you!"
girlfriday: Ho-dong: "Without a cord?" Oh dear.
javabeans: This is soooo not gonna happen. And certainly not within sixty seconds! They show us a timed demonstration, but that's for someone who knows exactly what they're doing. Ho-dong doesn't even know what a blue tooth is! He asks, "Is this something you do on the internet?" Seung-gi goes immediately from confident to laughing, "We're in trouble!"
girlfriday: Judging from the fetal position that Ho-dong sits in, I don't think he's very confident about it either.
javabeans: This won't work. They're just gonna go home.
girlfriday: But there are two more episodes!
javabeans: Maybe one episode is them on the plane, and one is them in Korea. 'Cause I don't know that we'll get to see three whole missions in our remaining time.
girlfriday: Ohmygah, the mission starts, and Ho-dong spends thirty seconds turning ON the speaker's power!
javabeans: I swear, Seung-gi is going to give himself an aneurysm trying to communicate in grunts to Ho-dong, since he's not allowed to speak. I think this mission is more torturous for Seung-gi than Ho-dong, who just keeps saying, "This isn't working! It doesn't work! Let me try again! It's not working!"
girlfriday: Na PD: "Time's over! This program is over!" And then we actually cut to black!
javabeans: The screen reads: "THE END."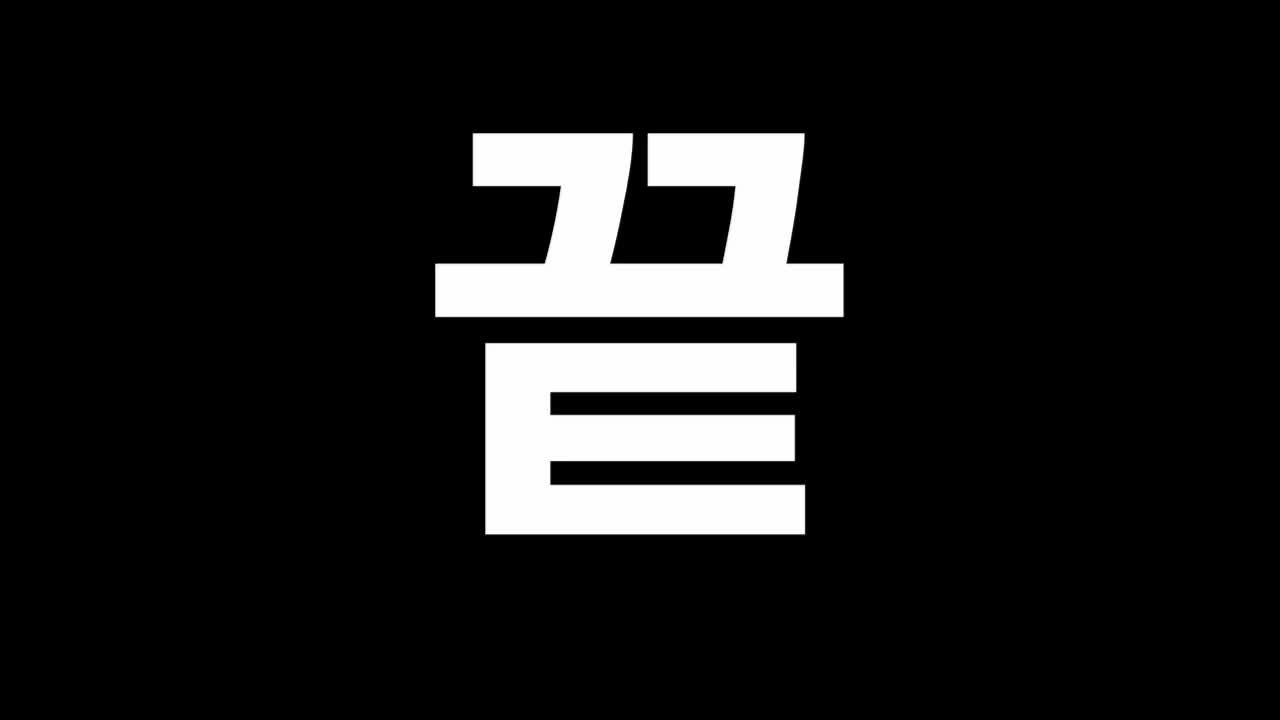 Part 22
girlfriday: We open on a black screen, as Su-geun shouts that he'll be taking off his microphone now.
javabeans: Seung-gi asks (over a black screen), "Is it just a black screen now? And they can only hear our voices?" But of course that's too much of a bummer to just end, so the show eventually resumes, as Ho-dong admits defeat and Ji-won demands that he buy him his Lego house.
girlfriday: They complain that the speaker should've been powered from the start, and Na PD agrees, lol. He's all, "This isn't going to air anyway, so I'm just saying what I feel."
javabeans: Ha, and then everyone starts swearing up a storm. They ask for breakfast, and Na PD agrees to feed them… for a game, of course. And then he sets out three box lunches, because in his world, even when the cameras are (supposedly) off, there must be a loser.
girlfriday: This is really funny, because they're still invested in this random game when they think the show is already over.
javabeans: Well, they ARE starving.
girlfriday: It's a trivia quiz, so they all just ask Na PD to start with a tough question since Seung-gi will win anyway. He does, of course, and then eats the kimbap right in front of them making those faces like it's the best kimbap ever. Ho-dong gets the next one, and then Ji-won and Su-geun get into an argument over who's dumber.
javabeans: I think Su-geun wins, since he gets the last kimbap. Na PD gives Ji-won the chance to win one, though, saying he can't just give it to to him because "that would look bad." TO WHOM? You said you weren't airing this part?! Who would even see that? Ji-won gets a meal because he knows who Genghis Khan is and mentions manhwas being easier, so Na PD starts tossing out Dragon Ball questions, and Ji-won actually rolls his eyes at how easy the answers are.
girlfriday: If there were a Ph.D. in comic books, Ji-won would have two of them.
javabeans: Ji-won totally schools them on Dragon Ball history, and then we cut to an extra quiz where suddenly the four of them are huddled before a cup of ramyun. They're totally just doing this for funsies now, aren't they?
girlfriday: Yeah, Na PD's having a lot of fun for a segment he didn't plan on. I love when Ji-won zaps Su-geun just for fun, and Su-geun shouts, "The show is over!!" This show after the show is better than the original.
javabeans: It's hilarious to see that the show "ends" and they all sit back thinking they're done working… and they're all exactly the same behind the cameras as they were in front of them.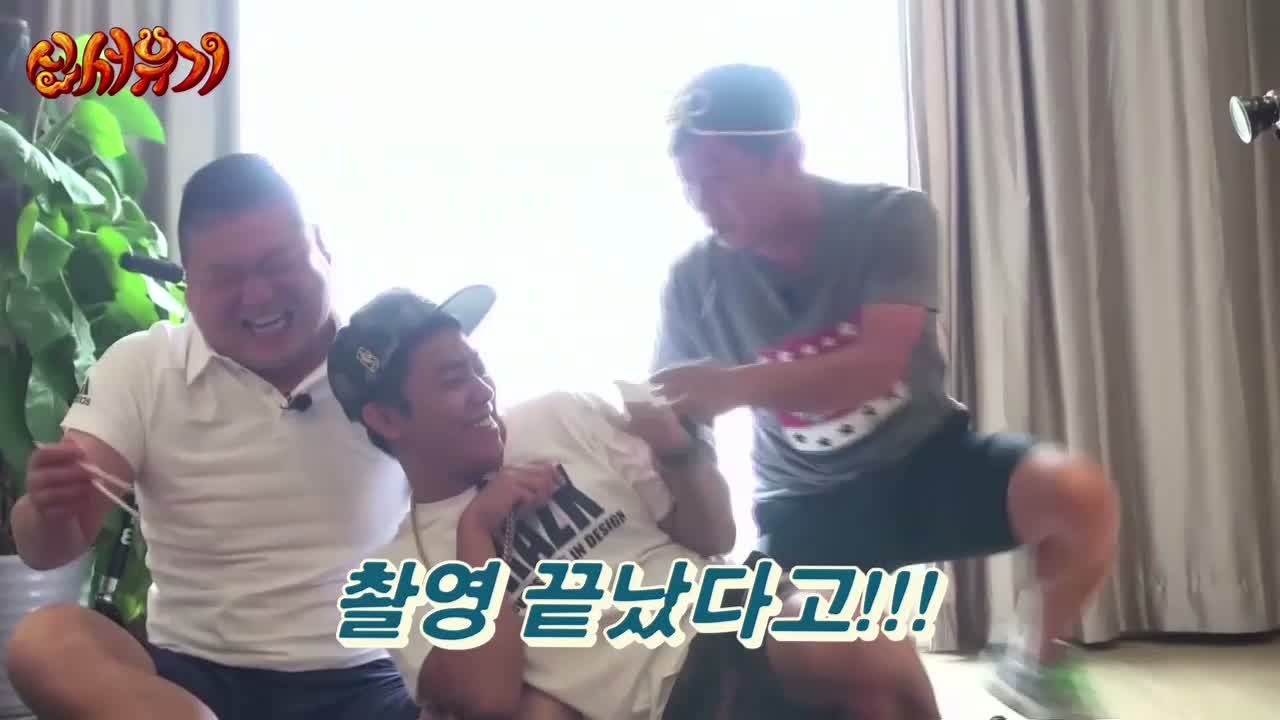 girlfriday: That's the strangeness (and awesomeness) of them.
Part 23 (Final)
javabeans: Ha, then we start this last segment with a handwritten note from Na PD saying how he called "cut" and they should have ended the show, but that they shot footage that he didn't want to let go to waste. He apologizes and swears that this is really the last of it, for real this time.
girlfriday: After the quiz, Na PD takes them sightseeing one last time, and they manage to take one group picture before it starts to rain.
javabeans: They go inside the Giant Wild Goose Pagoda, and then basically they just goof off and do silly things and make up songs to Mozart.
girlfriday: Su-geun's Mozart tear cracks me up. It's totally nonsensical and really funny. Then they get back in the car and Na PD calls an end to the show for real this time (even though he's still shooting, lol), and they go out for drinks.
javabeans: Ji-won gets tipsy and a little teary as he says he can't be free like this on any other show, and gets all emotional about how Ho-dong would never hit anybody on any other show (referring to how Ho-dong joke-kicked him for making fun of him earlier), and then the night winds down as they return to their apartment.
girlfriday: They're all drunk and silly (er, sillier than usual) and Seung-gi hides around corners just to scare the other guys.
javabeans: LOL, Su-geun walks around pantsless, and the show draws little cartoony pants on him as he wanders. Then the pants turn into a pink frilly cartoon skirt, and then a mermaid tail, as they go around shocked to see that all the cameras are still on. They sit down to another round of drinks and get drunker (Ho-dong is slurring by now). Haha, what does it say that this is a show where you can show the guys drunk and "off the clock" and it's still as tame as ever?
girlfriday: I know, it's more entertaining to see what they think should be kept offscreen, when really, it's just Su-geun walking around without pants. Which I've seen on KBS, by the way. Ho-dong says in a drunken moment that if Seung-gi has a scandal, then it's really time for all of them to turn and go their separate ways, and they joke that they'll have to live normal lives off camera then.
javabeans: They're all getting all maudlin and profound, but saying things that don't actually mean anything. While they're all slurring and speechifying randomly, Seung-gi is offscreen somewhere, and for some reason I feel like he's drunk-dialing someone and gushing at them. That's certainly the mood right now.
girlfriday: Seriously. I half expect them to start crying, but eventually the hyungs all crash. Seung-gi is the only one awake, and decides to head out for a midnight snack.
javabeans: Talk turns to what makes him happy in life, and he says it's when he's working, doing shows, and when he isn't working it hurts. When he's filming and laughing, he has no worries, he says. He actually calls himself a product that has to appeal to people, and he has to figure out how to be happy despite the conflicts that arise, like being compared to others. At least, I think that's what he means. The ramble is a little convoluted.
girlfriday: It's not surprising that he's the type who can't sit still and always wants to be working. Wait, so was his dragon ball wish to know the meaning of happiness? 'Cause I'm pretty sure even Na PD doesn't know that.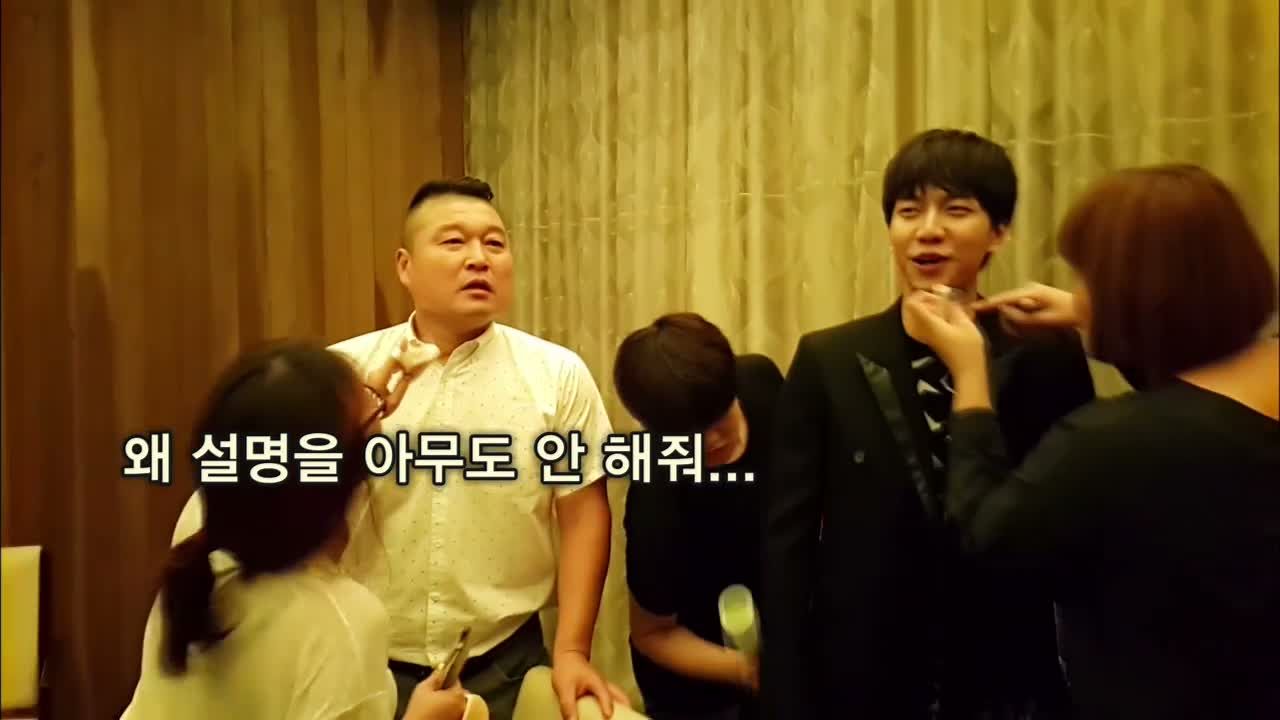 javabeans: Turning to the others' wishes, Ji-won keeps complaining about the limited edition Simpsons Lego house he has to have before it gets discontinued, while Su-geun admits he'd want to go back three years. The show transitions to a cartoony ending that concludes their journey… and then we cut to an epilogue to several weeks later. Na PD, YOU'RE the one who can't quit!
girlfriday: I know, right? This show has ended like seventeen times!
javabeans: This is the day of their press conference, and as they're being readied backstage, Ho-dong asks what the concept of their show is, because nobody has told them. And apparently, doing the show didn't illuminate them.
girlfriday: Then we ACTUALLY end on Na PD's caption: "Thank you for watching this program, where nobody knows what we're doing."
javabeans: You're welcome, Na PD. You're welcome.
RELATED POSTS
Tags: Eun Ji-won, featured, Kang Ho-dong, Lee Seung-gi, Lee Su-geun, Na Young-seok, New Journey to the West