MBC adapts contract marriage webtoon Cat and Dog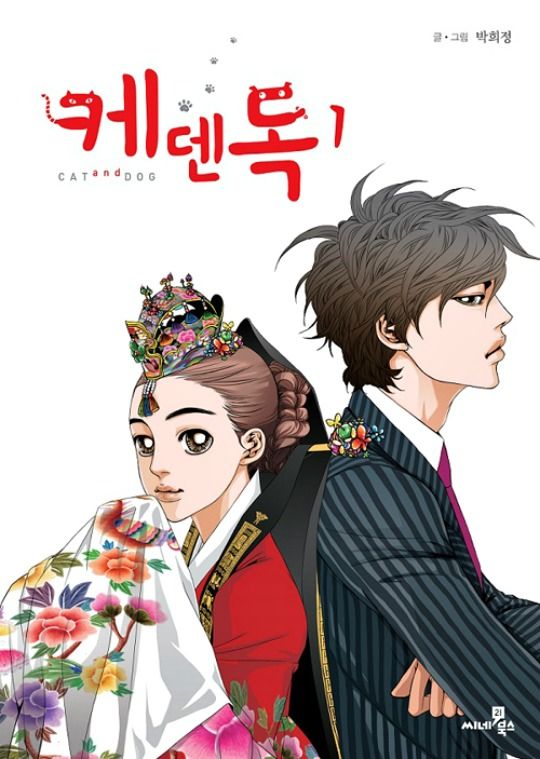 This new drama sounds a little bit crazy but also kinda cute. MBC is planning a new romance drama based on the webtoon Cat and Dog by artist-writer Park Hee-jung, about a 19-year-old girl and a celebrity who enter into an arranged marriage because of their families. It's basically Sweet 18 and My Little Bride, right? The drama version will be called Mermaid's Prince, and set in Busan (the city of Busan actually became an investor in the drama to make this happen).
The webtoon is about a 19-year-old high school student who's raised in a very traditional household, as if she's still stuck in the Joseon era. Her grandfather has already arranged her marriage since childhood, and she's given pictures of her future husband to look forward to as she grows up. (That's messed up, Grandpa.)
The hero is a minor celebrity who's famous for publicly dating a star, and he gets dragged into the arranged marriage by Grandpa against his will. She's described as a naive girl with dog-like devotion, while he's a cat-like character who hides his emotions from the world. The drama will be about them navigating this bizarre relationship, and of course finding love along the way.
The setup for contract marriage dramas always require a massive suspension of disbelief to get going, but they have some classic rom-com elements that are always fun — cohabitation hijinks and faux romance leading to real romance. Hopefully it'll cast a pair with some chemistry to make us want to suspend our disbelief. Directing is PD Noh Do-chul of Soulmate and Hello Franceska, and writing is Go Yoon-hee of Greatest Marriage.
Mermaid's Prince is being planned for a Wednesday-Thursday timeslot sometime in 2016.
RELATED POSTS
Tags: adaptations