Thing vs. Thing: Image ruinations
javabeans: With She Was Pretty, Answer Me 1988, and the upcoming Oh My Venus in our collective consciousness at the moment, we're reminded once again that dramaland loves its image ruinations. Or maybe it's just that audiences love pretty people making themselves look uglier for the sake of drama. Not that they look actually ugly, of course!
girlfriday: No, god, if they were ugly…
javabeans: …nobody would love them?
girlfriday: That's terrible! No, I was gonna say, where does that leave us mere mortals? Image ruinations are fun because it brings glamorous actresses down to human levels.
javabeans: It's the opposite of an actor who refuses to look even the tiniest bit less pretty, even when the story calls for it. Because that suggests they care more about their looks than their skills or their job — that they don't commit to the social contract where we suspend disbelief and accept them as the characters.
girlfriday: Yes, and conversely, when an actor is willing to let go of image for the sake of a character, I end up respecting them more and taking them more seriously as an actor, on top of being more invested in the fiction of it all.
javabeans: Because if the actor can't be bothered to buy into their own artifice (in the role), how do they expect us to buy into it? (Side note: Image ruinations and vanitymongerers are totally gender-nonspecific, and we can name both women and men who fall into all categories. But for today's purposes, we'll limit the discussion to dramaland actresses, mostly because Hwang Jung-eum, Shin Mina, and Hyeri were our jumping-off points.)
girlfriday: Hyeri is a good example where solely by doing this — sacrificing your vanity — it can go a long way in gaining favor with an audience that was already skeptical of your acting skills at the start. Answer Me has done this before, with Go Ara, and we saw where that got her.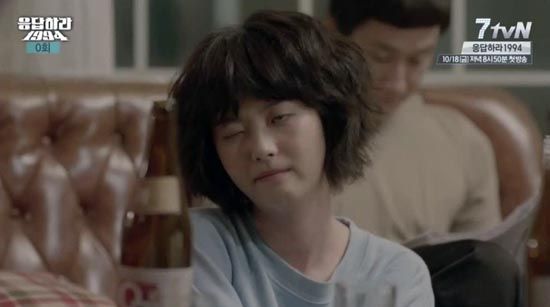 javabeans: I was blown away by Go Ara, honestly. I already liked her and thought she was better than her image — and her costars from 1994 said she'd been so undervalued because she was just so damn pretty — but even so, her commitment was amazing. I'll never forget her cheering at the basketball game so hard she threw out her back.
girlfriday: Or the way she ate jajangmyun… with her whole face.
javabeans: Hwang Jung-eum has made her whole career out of ruining her image, and I swear she has a personal goal to one-up herself every time. (Remember the Full House: Take 2 pama of doom?)
girlfriday: Oh no, don't remind me of that poodle hair! She HAS to one-up herself though, because she's the gold standard of image ruinations. There's no one else to compete with!
javabeans: And in She Was Pretty, it wasn't just the looks, but her whole acting approach, manic energy level, and imperviousness to shame. She tends to overdo the manic energy, but I have to give her major props for going for it. Actually, I wonder if she gets a perverse thrill out of repulsing people's expectations.
girlfriday: She must. Because in that stretch where she had her makeover, her character got boring. It felt like the less attractive traits actually fueled her character and made her more vibrant and interesting.
javabeans: It's interesting that I read an interview where she said she doesn't mind ruining her image badly because she grew up being called pretty. I know that sounds vain, but she meant she's quite secure in herself and doesn't need to be told she's pretty now, which is a rare thing, I think. She's lucky.
girlfriday: Well it certainly makes me like her more.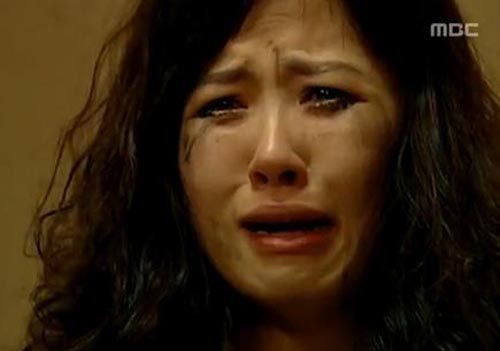 javabeans: Actually, Hwang Jung-eum may be new standard, but I do think Kim Sun-ah in My Name Is Kim Sam-soon set the old standard. It was pretty unheard of for a Korean actress to gain 15 pounds for a role.
girlfriday: Yes, Kim Sun-ah still wins, hands-down. I'm not saying every actress should be doing this, but it makes Shin Mina's prosthetic makeup for Oh My Venus less impressive by comparison.
javabeans: Okay, but isn't that better than Birth of a Beauty, where they didn't even bother and just cast a different actress to play the fat girl?
girlfriday: Well that's just farcical.
javabeans: It's not always about weight, though — Honey Lee is a great example, because she's the Miss Korea with the gorgeous face who predictably was cast in femme fatale or sophisticated roles (think Shark, Pasta, Partner, Tazza 2). She wasn't particularly good at that, even, which just made her seem like a mediocre actress. Then she put on flowery ajumma pants and took on a saturi accent, and suddenly she was adorable and friendly.
girlfriday: And better at the acting, too. It's crazy how making someone appear relatable suddenly opens up your emotion door — both for the actress and for us.
javabeans: Coffee Prince was a pretty great example, but I don't think Yoon Eun-hye has managed to recapture that emotional center. I do think she tried with Mi-rae's Choice, but one bad perm does not make a character. There wasn't more to that look than the hair, whereas in Coffee Prince, she just dove in and became that tomboy. So much so that I feel like a whole generation of starlets tried to do that by cutting hair and taking cross-dressing roles, but not with as much commitment.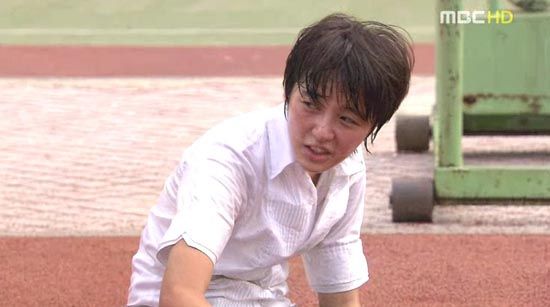 girlfriday: Nowadays, crossdressers in dramas hardly look any different from their girly appearances — they just put on different costumes, with little else to help us suspend our disbelief.
javabeans: I died laughing when the girl in Nail Shop Paris is supposed to be crossdressing, but while in her guy guise, she wore wedge sneaker heels. It was absurd. Those wedges aren't actually invisible, you know!
girlfriday: I feel like crossdressing in a drama is a case where I really need the visual help in order to believe that everyone else thinks she's a dude.
javabeans: Right? Because then, you just feel like all the guys are dumb for not noticing.
girlfriday: Exactly. And then I don't believe in the sexual confusion when they're all bein' hetero. I mean, what's so special about that?
javabeans: I vastly prefer the image ruinations that don't get a makeover, because don't you think that narratively, making them conventionally pretty later just negates what you accomplished at the start? Sometimes the transformation is necessary when that's the point of the story — Birth of a Beauty, Oh My Venus — but in other cases it just feels like you reneged your point. We didn't really need makeovers in Personal Taste or She Was Pretty for the stories to work.
girlfriday: I thought it actually was a disservice to Park Seo-joon's character in She Was Pretty, because the timing made it seem like he liked her when she got pretty, and that was offensive.
javabeans: I know the show didn't mean that, but it really did seem like he started warming up to her the prettier she got. He was soooo disgusted with her at the start, and even said she wasn't worthy of her name, because he couldn't stomach that such an ugly adult could have the same name as a beautiful girl. So I didn't really understand why he started being nicer, even though I was glad he became nicer of course.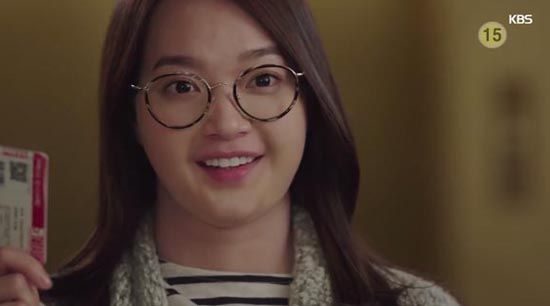 girlfriday: This is why My Name Is Kim Sam-soon is still the gold standard drama-wise, because you walk away from that story with the heroine looking exactly the same as she did at the start.
javabeans: I really wish Go Eun-chan didn't come back from her Italian barista school looking so much girlier. Would it have been so terrible if she came back with a bowl cut and baggy jeans?
girlfriday: I KNOW! Why did they take such a good thing and undermine it at the very end?
javabeans: You were sooooo close, drama. All you had to do was nothing.
girlfriday: Don't ruin the ruination!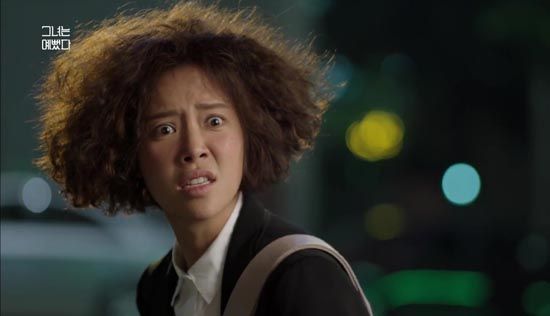 RELATED POSTS
Tags: 1 show to rule them all, Answer Me 1988, Answer Me 1994, Coffee Prince, conversation post, featured, Go Ara, Honey Lee, Hwang Jung-eum, Hyeri, Kim Sun-ah, Modern Farmer, My Name Is Kim Sam-soon, Oh My Venus, Shin Mina, Thing vs. Thing, Yoon Eun-hye