Bad Guys, Vampire Prosecutor returns with new drama for OCN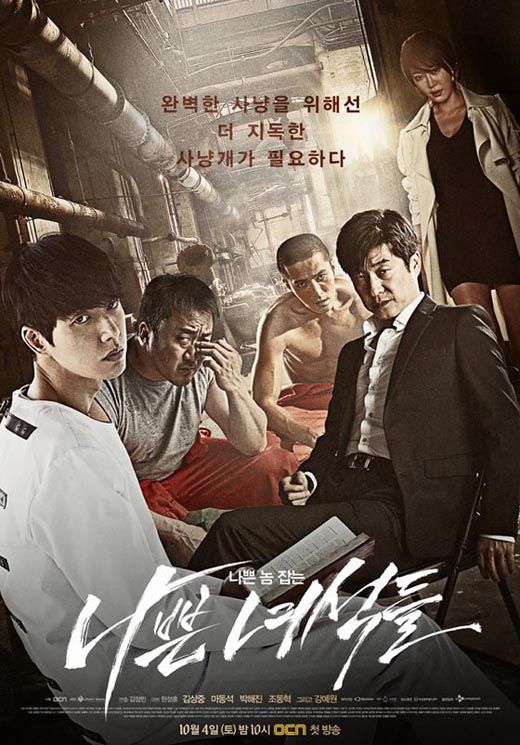 A drama about tax fraud doesn't sound exciting, but if there's anyone to take on the challenge, I suppose the writer of OCN's dark thrillers Bad Guys and both Vampire Prosecutor seasons would be up to the task.
Writer Han Jung-hoon will be penning another series for OCN, and after the buzz and high ratings of his previous shows, expectations will be high for the new drama, which is in early planning stages. Set in Seoul, the drama plans to track down hidden tax evaders who have skipped out on paying huge sums, tackling the dark realities of a current social problem in a satisfying swoop. Not only that, but it'll be a comic crime drama, so less grit and gore, more feel-good laughs.
The plot centers around lead characters described as "heroes for the citizens" who will stoop to tricks and deceit to get those nefarious tax evaders to pay up. HA. It's an definite twist on the usual type of crime task force show, but one I could totally get behind. Vampire Prosecutor was chock-full of cheeky humor and witty asides, in between all the bloodsucking and fist-fighting, so I can see what tone they might be going for.
As an added bonus, the drama addresses a hot-button social issue that's prevalent in the public consciousness, but does it in a fun way. Tax evasion is an offense that the Korean public takes particularly seriously, in a way that can feel disproportionately severe to those of us in other cultures. But if you think of it as stemming from a frustration of the middle class with the one percent, it makes more sense; it's a bit like military service that way, and if someone who already enjoys a ton of privilege is discovered to be skirting a civic duty that the regular folks are held to, well, the public contempt will be swift and severe. Which is why it's one of those scandals that can tank a celebrity's career (at least for a few years).
The drama is already looking to cast, and an offer is out to Ma Dong-seok, who worked with the writer in Bad Guys, although he's not yet confirmed. The drama is aiming for a June 2016 broadcast.
Via TV Daily
RELATED POSTS
Tags: Bad Guys, cable programs, Police Unit 38