Youths Over Flowers' dummy trio heads to Iceland
Why am I not at all surprised to hear that the three adorkable cast members of the new season of Youths Over Flowers — that would be Jung Woo (Answer Me 1994), Jo Jung-seok (Oh My Ghostess), and Jung Sang-hoon (SNL Korea) — have voluntarily dubbed themselves the Trio of Dummies? Or, to be more literal, the Three Idiot Brothers.
It's exactly the kind of self-deprecating thing I expect them to say, and also the kind of dorky fun behavior I hope to see on the show. (I still laugh to remember how comically useless Jung Woo was on Na PD's last show, Three Meals a Day: Fishing Village, where he guested and provided almost zero help — not for lack of trying, but because he was so out of his element that he was mostly just standing there in confusion.)
This installment of the series took the production to Iceland, which, from these initial photos, lives up to its name. Brrrr! The cast was whisked off on their trip without warning, in typical Na PD fashion, and given the task of navigating themselves with little help and very little money. Na PD called all three actors travel rookies, saying, "Whenever they had to do anything, they held a meeting — they spent more time talking in meetings than actually traveling." Hee.
It seems strange to think of Jung Woo as the maknae of the group (I'm so used to him being the big bro, Answer Me style), but Jo Jung-seok is a year his senior, and Jung Sang-hoon is three years older. Na PD described Jung Woo as the mood-maker of the group "who doesn't know the meaning of fatigue" — and I suppose having filmed the based-on-a-true-story movie about Mt. Everest climbers, Himalaya, may have been good practice for enduring these elements. Although really, the more suffering the cast endures, the more entertainment it brings us viewers. At least that's the law of the land in Na PD's world.
Youths Over Flowers in Iceland will follow Three Meals a Day: Fishing Village 2 on tvN beginning in January.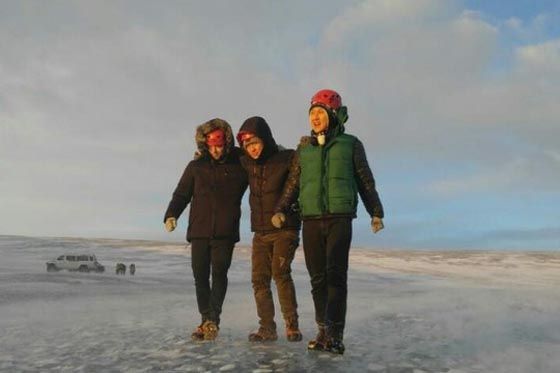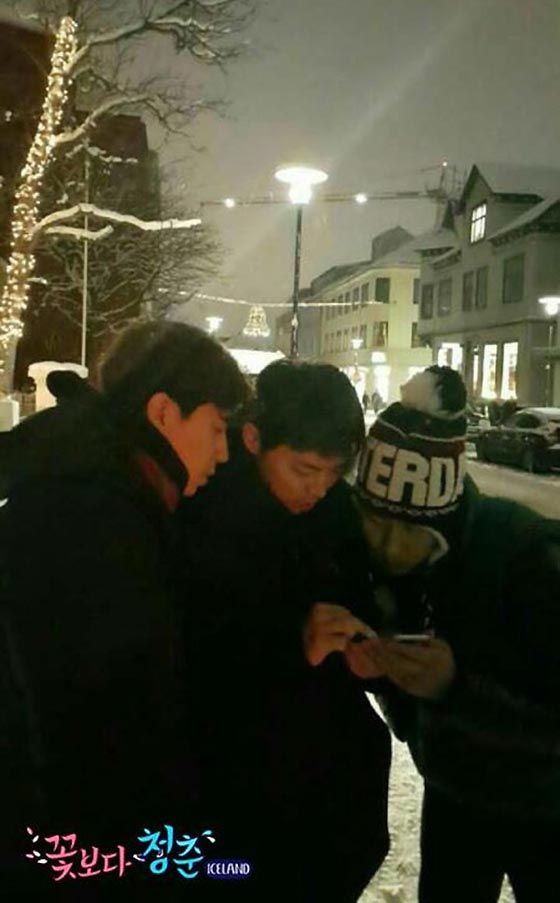 Via Mk.co.kr
RELATED POSTS
Tags: Jo Jung-seok, Jung Woo, Youths Over Flowers