Ryu Joon-yeol, Kim Ah-joong join Jo In-sung's movie The King
It hasn't even been a week and already I MISS YOUR FACE. Thankfully I'm not the only one suffering from a severe lack of Ryu Joon-yeol in my life, because the offers have been pouring in left and right (as they have for all the breakout stars of Answer Me 1988), and yay for us, Ryu has already chosen his next project. He's signed on to join Jo In-sung (It's Okay, It's Love) and Jung Woo-sung (Don't Forget Me) in the upcoming blockbuster The King, about one man's unending thirst for power. And we've also got a possible leading lady in Kim Ah-joong (Punch), after Im Soo-jung bowed out of the project.
The new film from director Han Jae-rim of The Face Reader stars Jo In-sung as a man who overcomes adversity and becomes a prosecutor, and begins a quest to become a part of society's 1% that wields all the power. He'll enlist the help of a gangster friend to manipulate a powerful prosecutor sunbae; Ryu Joon-yeol has been cast as the gangster, and Jung Woo-sung will play the sunbae prosecutor. I think it's a case where all three are bad men, but we'll be rooting for the lesser of evils? Or the prettiest? However will we choose?
Kim Ah-joong is considering an offer to play Jo In-sung's wife, and there isn't much information about her character beyond that. Ryu Joon-yeol and Jo In-sung will play childhood friends, and in classic movie fashion, one grows up to be a prosecutor and the other a mob boss. He's going to make such a good gangster. What am I talking about, he makes a good anything. Sigh, is it going to be a year before this movie hits theaters?
Because Ryu Joon-yeol only debuted in 2015 with the indie movie Social Phobia and then made a big splash with Answer Me 1988, there's not a lot of marathoning to be done of his projects. The upside is that he shot a bunch of films prior to the drama, so we'll be seeing him in the upcoming releases Robot SORI, No Tomorrow, Grandma Gye-choon, The Boys Who Cried Wolf, and the one I'm really looking forward to: Glory Day (or One Way Trip) with Ji-soo.
That should tide us over until the The King, right?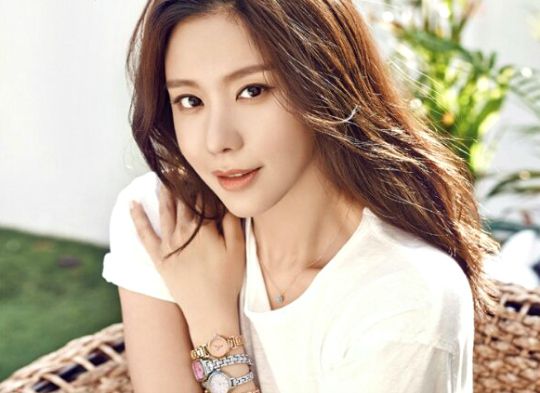 RELATED POSTS
Tags: Jo In-sung, Jung Woo-sung, Kim Ah-joong, Ryu Joon-yeol