Marriage Contract: Episode 4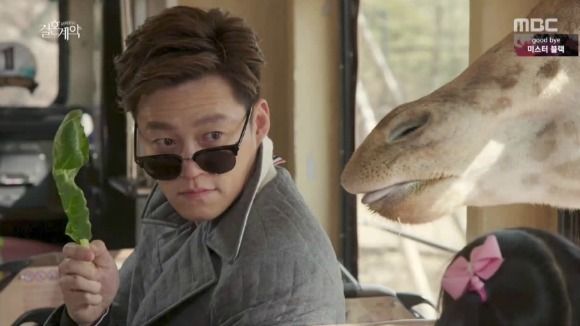 The challenge for our contract couple today is to convince the authorities that they're for real, which is only difficult if you're resident Thursday's child Ji-hoon, who has the furthest to go among our characters. As the seeds of change take root in him, he begins to see Hye-soo as more than a means to an end. She becomes increasingly real to him, and the angry hurricane of his personality gets set on the road to being defused — not by the love of a good woman or anything, but by his own growing self-awareness.
EPISODE 4 RECAP
Ji-hoon angrily declares that they'll drop the whole act and turns heel, just as a nurse calls Hye-soo's name, recognizing her as Mi-ran's daughter-in-law. She has the special social worker in tow, and they propose doing the interview right away. Ji-hoon sidles closer to Hye-soo and puts an arm around her, and wearing strained smiles, they agree.
The social worker apologizes for their inconvenience, explaining how urgency sometimes drives people to fake marriages in order to become donors. He finds their sudden marriage…curious, and tests them with questions about each other. It's all going fine until the worker asks Ji-hoon his step-daughter's name. He blanks, and Hye-soo has to rescue him, but it's not smooth. The worker registers the slip.
Joo-yeon, babysitting, stows Hye-soo's mystery envelope high out of Eun-sung's reach. The kid is sure that there was a photo of her mom with "that ajusshi", and asks if Mom's getting married.
Back at the interview, the social worker notes that Hye-soo hasn't submitted any witness statements from her side. He tells them that what they've submitted isn't enough, and asks for further proof that they are really dating. They're taken aback when he asks to meet Eun-sung (whose name Ji-hoon gets right this time).
Shuffling out of his office, Ji-hoon immediately begins planning Eun-sung's deception — she's a smart kid, right? But Hye-soo loses confidence, and doesn't want to scar her daughter further. He bulldozes her concerns and proposes they have dinner together tomorrow, and instructs her to work on persuading Eun-sung.
When she arrives home, Joo-yeon meets her at the door and cheerfully confronts her with the incriminating envelope: Is she getting married? Who's the guy? Hye-soo snatches it back, worried that Eun-sung might catch wind. Joo-yeon gets upset that she's hiding things from her, but Hye-soo, who also has a favor to ask, promises to spill everything later.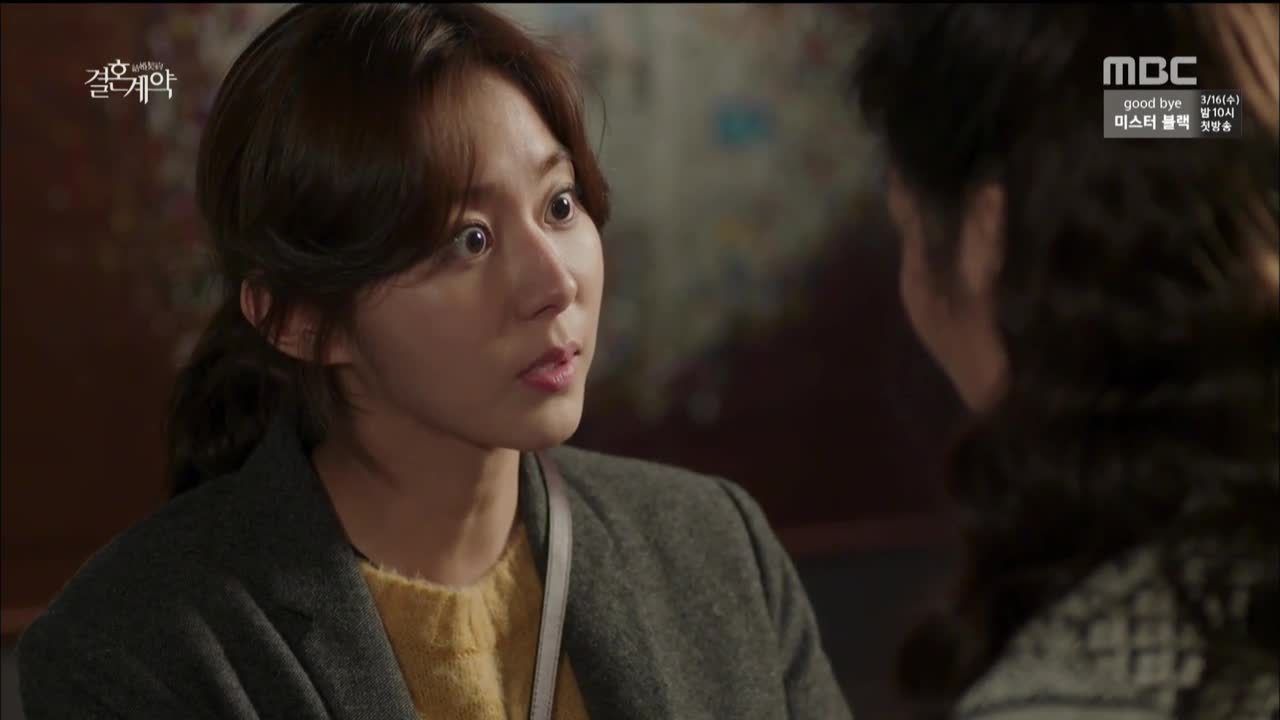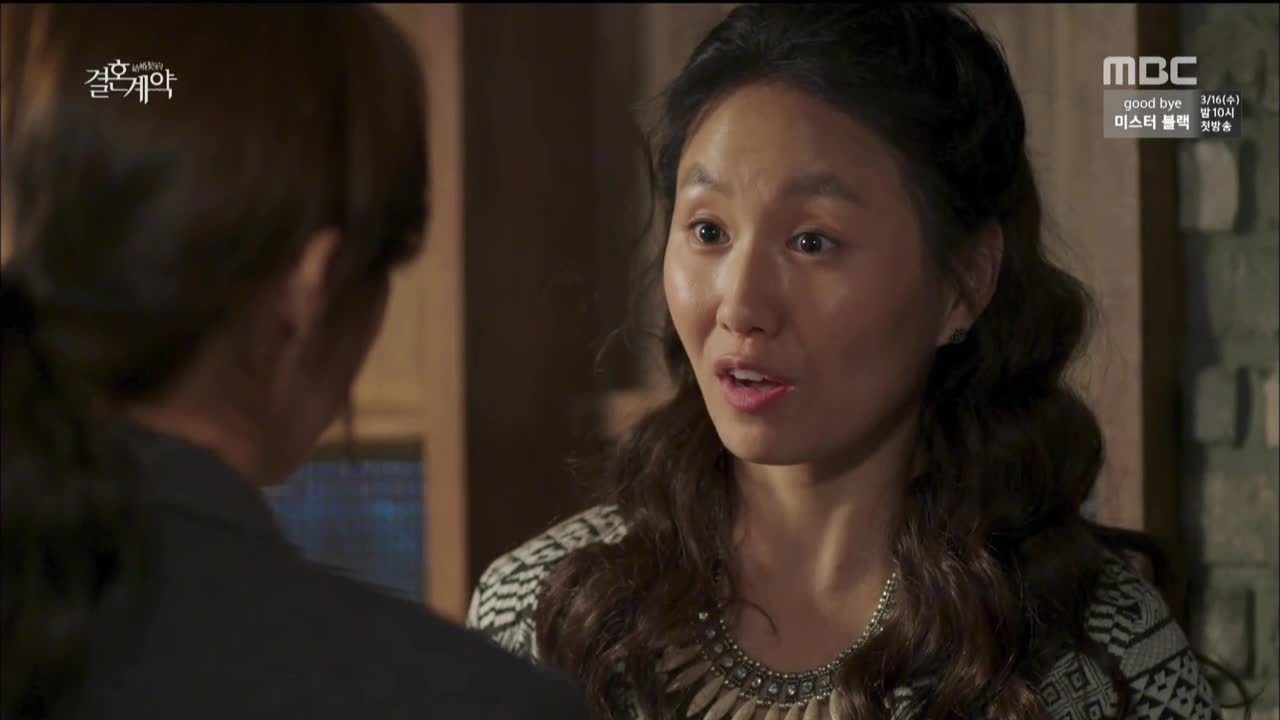 Hye-soo stuffs the envelope under her jumper and goes in. With Eun-sung scoping her out, Hye-soo squirrels away the envelope, and masks her stealth activities with a stream of loud, cheerful chatter. With practiced disinterest, Eun-sung tells Mom that she's trying to read. Haha.
In the restaurant, Seung-joo brings up Hye-soo's meeting with her still grieving mother-in-law. She just tells him to be good to her and stay out of trouble. He promises to help repay her debts, and doesn't believe it when she reveals that they're already paid off.
Ho-joon calls her outside, where he pops open the boot of a car to reveal it filled with goodies for Eun-sung, including a giant teddy bear. He beams at her, and hopes that it makes her more receptive to a new stepfather. At a loss, Hye-soo blows out her cheeks.
Eun-sung delights at all the presents spread out before them, which Hye-soo tells her all from a friend. She's excited to try on a new dress, but suddenly wonders what friend Mom has other than Auntie Joo-yeon. Hye-soo says she'll tell her on the way somewhere.
They go to a restaurant, Eun-sung in her new dress, and get excited over chocolate cake. Hye-soo confesses that she has a boyfriend she wants Eun-sung to meet.
That's when Ji-hoon joins them, and Eun-sung's face drops with shock. He's actually super-sweet to her (if awkward), but, ack, he calls her "Eun-sun" by mistake, which makes her snap at him. She then steadfastly ignores him.
The couple makes small talk, when Eun-sung peels off her jacket and shoes and runs out. Both adults follow. When Hye-soo catches up, Eun-sung trembles she doesn't like that horrible ajusshi. Hye-soo frantically takes her leave of Ji-hoon and runs after her daughter, leaving Ji-hoon holding the discarded shoes, which he throws down in frustration.
To make things worse, the hospital calls to tell him his mother has refused the donor. He heaves a sigh.
When he gets there, he his mom trying to leave. In an outburst, she cries that she doesn't want to sell his life for the sake of her own. She demands he cancel everything, but it's too late: He reveals that the marriage has already been registered. She's flabbergasted, and Ji-hoon spells it out for her, albeit brusquely, why he's going to such lengths: "Because you're family. The only family I have. Okay?"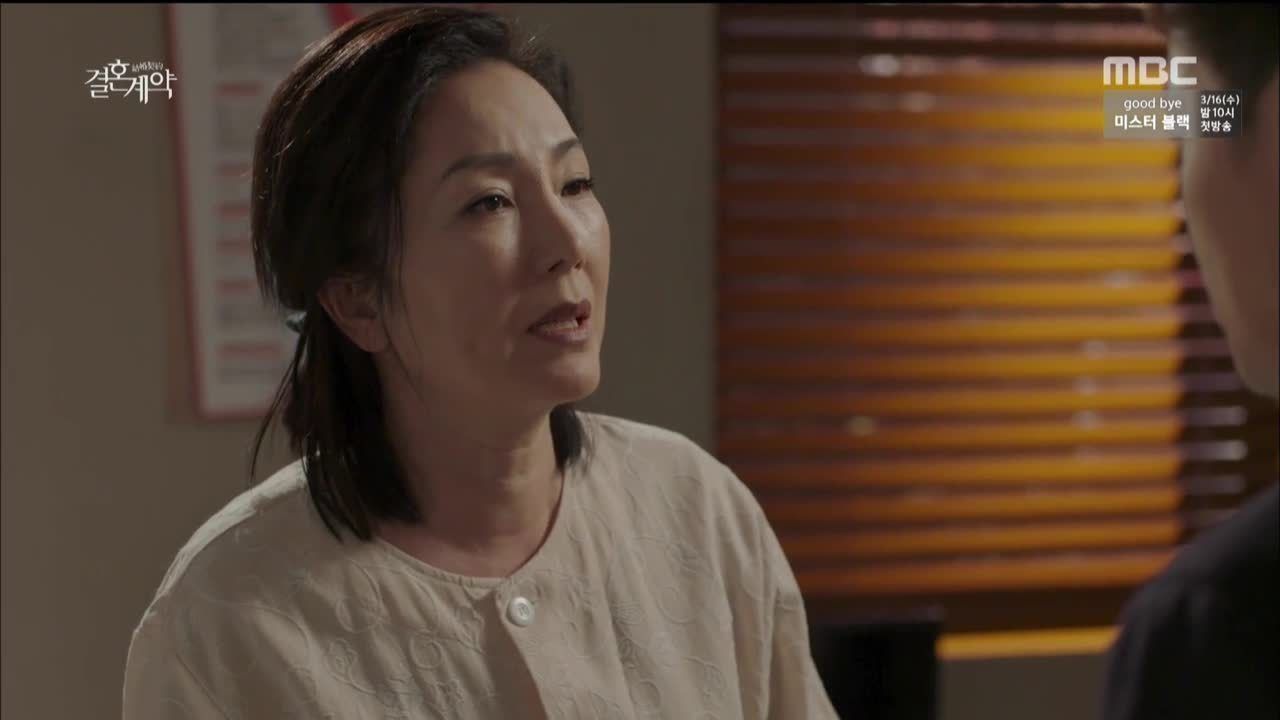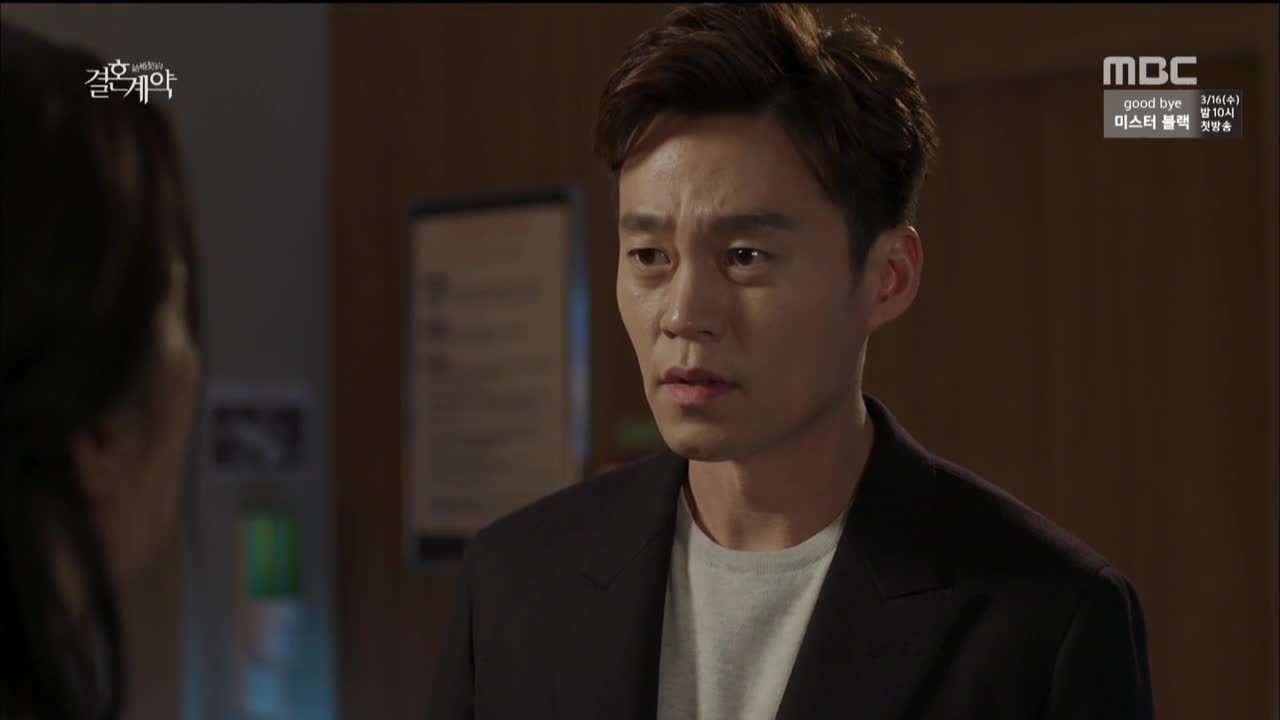 Seung-joo helps his aunt (Hye-soo's mother-in-law) bring in her bags, and wonders if she doesn't miss her granddaughter Eun-sung (who looks just like her father, he adds). We find out that Seung-joo is only a distant relative, whom she took in and raised, despite him being a young hellion. He entreats her to be kind to Hye-soo again, too.
Over breakfast, Ji-hoon's father barks at him for refusing to meet a very promising woman, but his stepmother takes his side. In a tone laden with subtext, she coolly tells Dad that she doesn't have much faith in his type (of woman). Ha, touché. That shamefaced scowl he returns is just a tiny bit rewarding.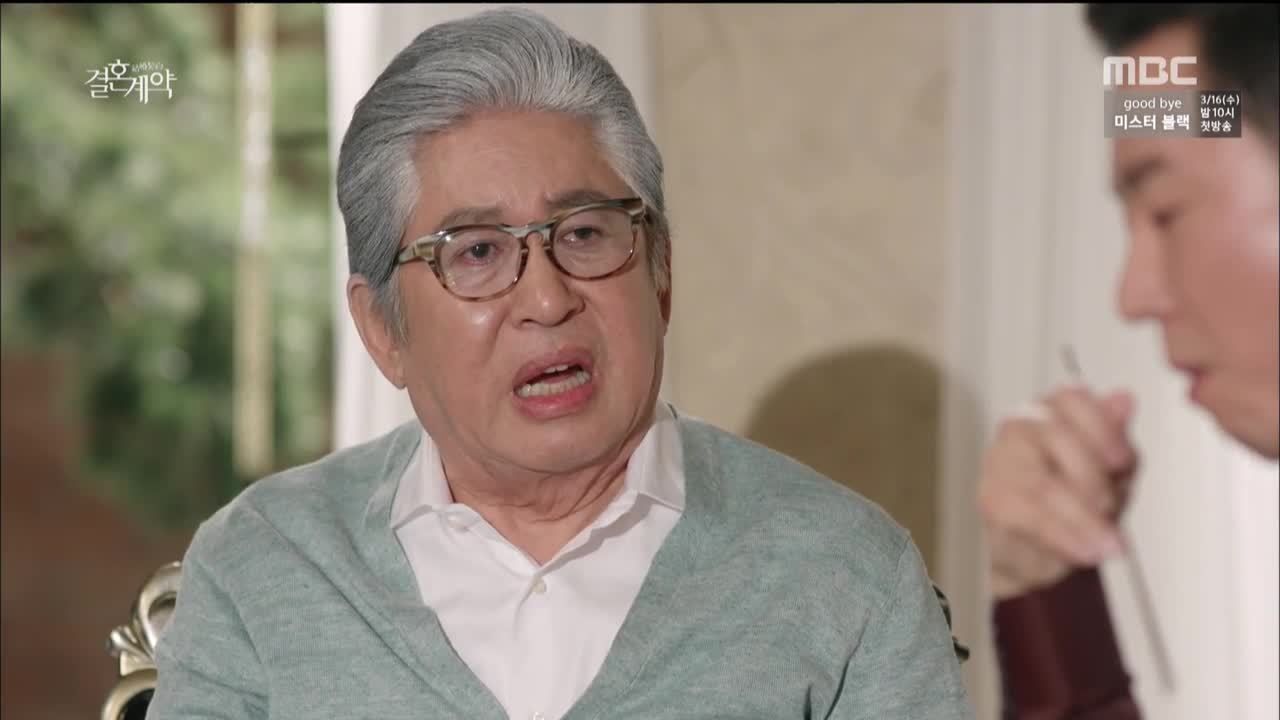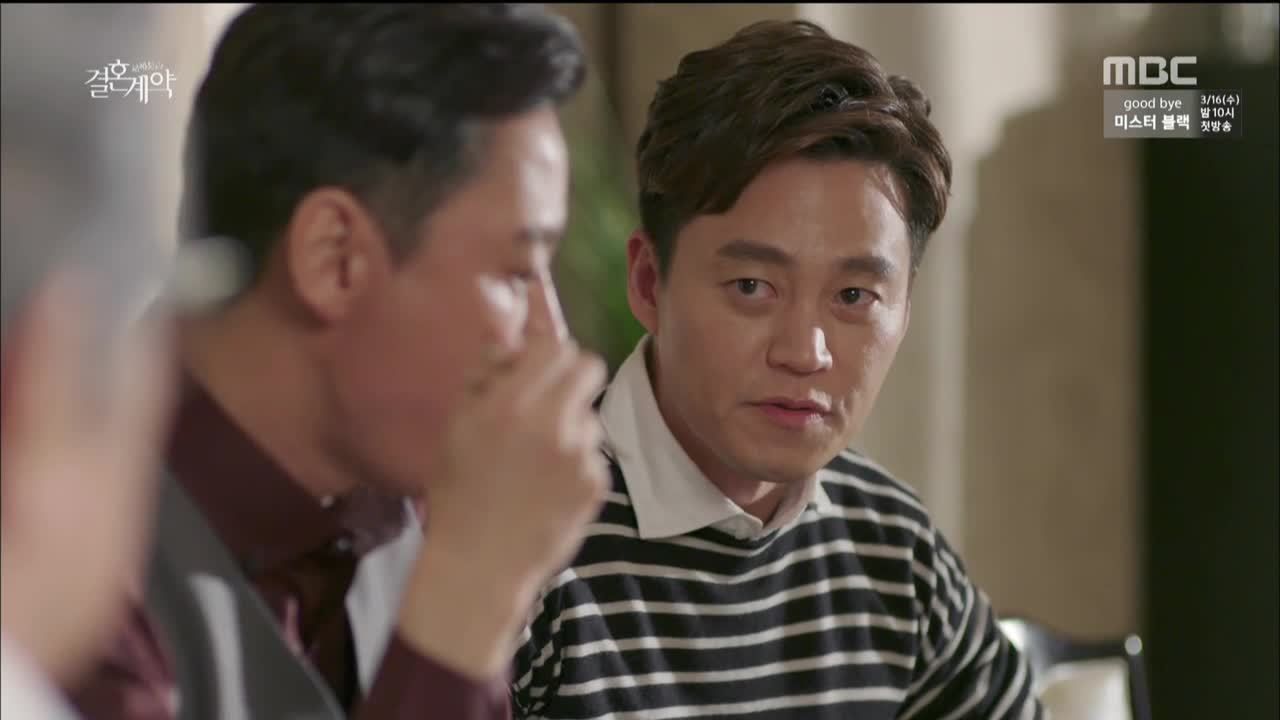 Deceptively casual, hyung Jung-hoon wonders if there's someone Ji-hoon can't get over. He quickly follows it up with an invitation to go out with him and Na-yoon (pretty sure that can only end badly for you, hyung…), which Ji-hoon declines. He asks his father for a deferral of his plans, pleading work.
And who should call him a little later but Na-yoon: She asks him to buy her a drink, but he turns her down and ends the call as fast as he can. Curtly, he summons Hye-soo to his apartment.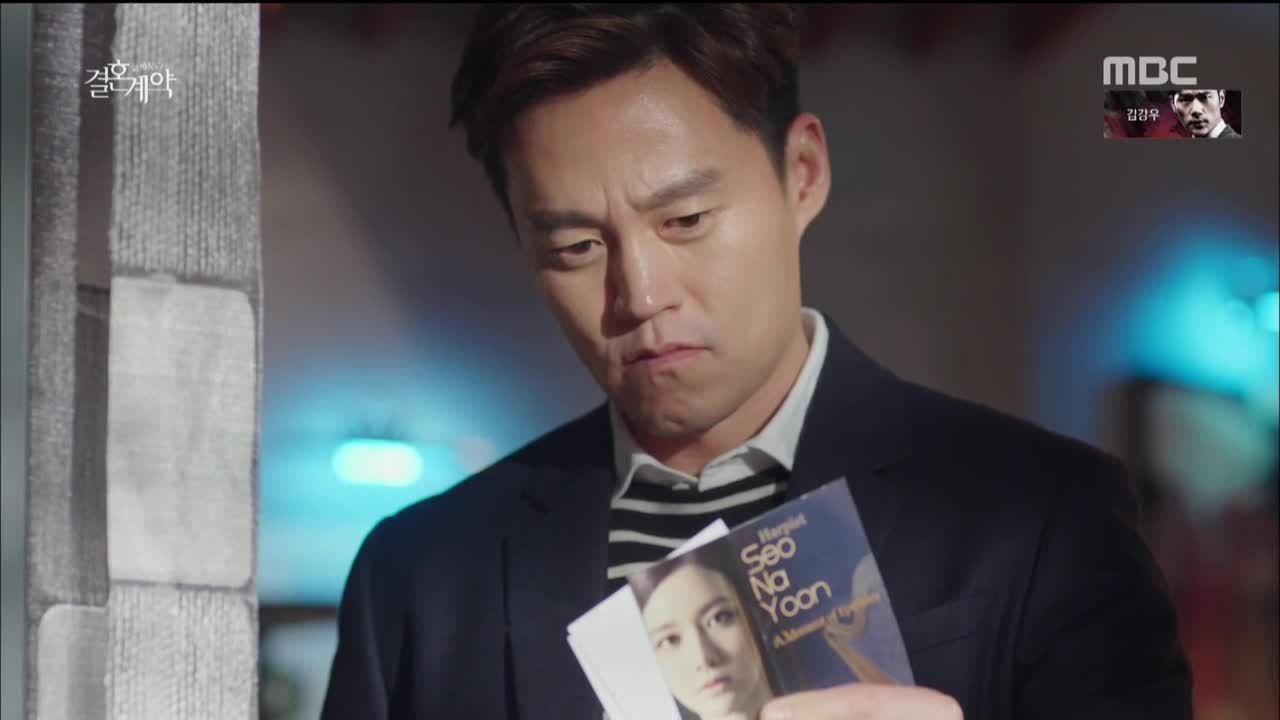 There, he sets alight the photos of him and Na-yoon together, and dumps them. But he misses the dustbin and they promptly set fire to the curtains. Hye-soo arrives to see them burning, and rushes to put the fire out. She rescues the photos and hands them back to Ji-hoon, guessing it's his ex.
He's irritated that Eun-sung hasn't been persuaded yet, and Hye-soo explains that kids are just like adults. Despite his angry blustering, she firmly tells him that Eun-sung needs time to take it all in, too.
Hye-soo stills gets the silent treatment from her daughter, who finally breaks it to express her negative feelings about amusement parks, where they're meant to be going. Hye-soo cajoles her with the teddy bear (and a mouth full of kimbap) until Eun-sung finally relents.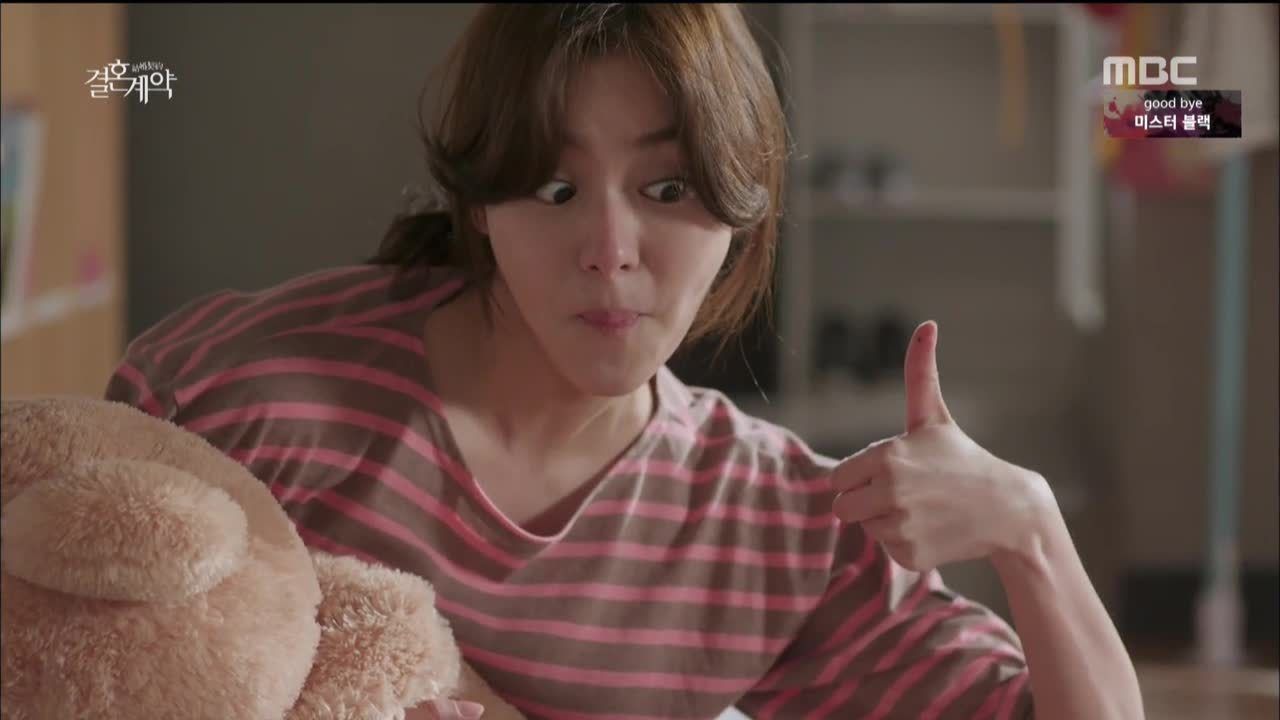 At the restaurant, Ho-joon sidles up to Ji-hoon and drops the tidbit about where Hye-soo's gone, and nudges him to go take some photos with them for their evidence portfolio. He speculates on the possibility of Eun-sung giving an unfavorable testimony, and I can't tell if he's trying to help or if he's just baiting his friend for lols, ha.
Meanwhile, Hye-soo and Eun-sung have a whale of a time on the rides, and they pinky-promise to come back. As they queue for ice cream, Hye-soo says she has something to tell her. A frown mars Eun-sung's face and the thought of Ji-hoon sends her running away again…as far as the (rather majestic) giraffe.
They can't penetrate the crowd surrounding the giraffe which she also wants to feed, when a hand falls on Hye-soo's shoulder — Ji-hoon. Surprised, she gives way, and unbeknown to Eun-sung, he boosts her right up and she joyfully feeds the giraffe. But when she sees it's Ji-hoon, she breaks out of his hold and runs away again.
She's all smiles again through a safari ride, but just a few seats in front of them sits Ji-hoon. Eun-sung scowls to see him. They feed the giraffes again and the guide offers Ji-hoon a leaf, too, which a giraffe noses in and snuffles up straight away. Eun-sung is slack-jawed. I reckon she's a tiny bit impressed.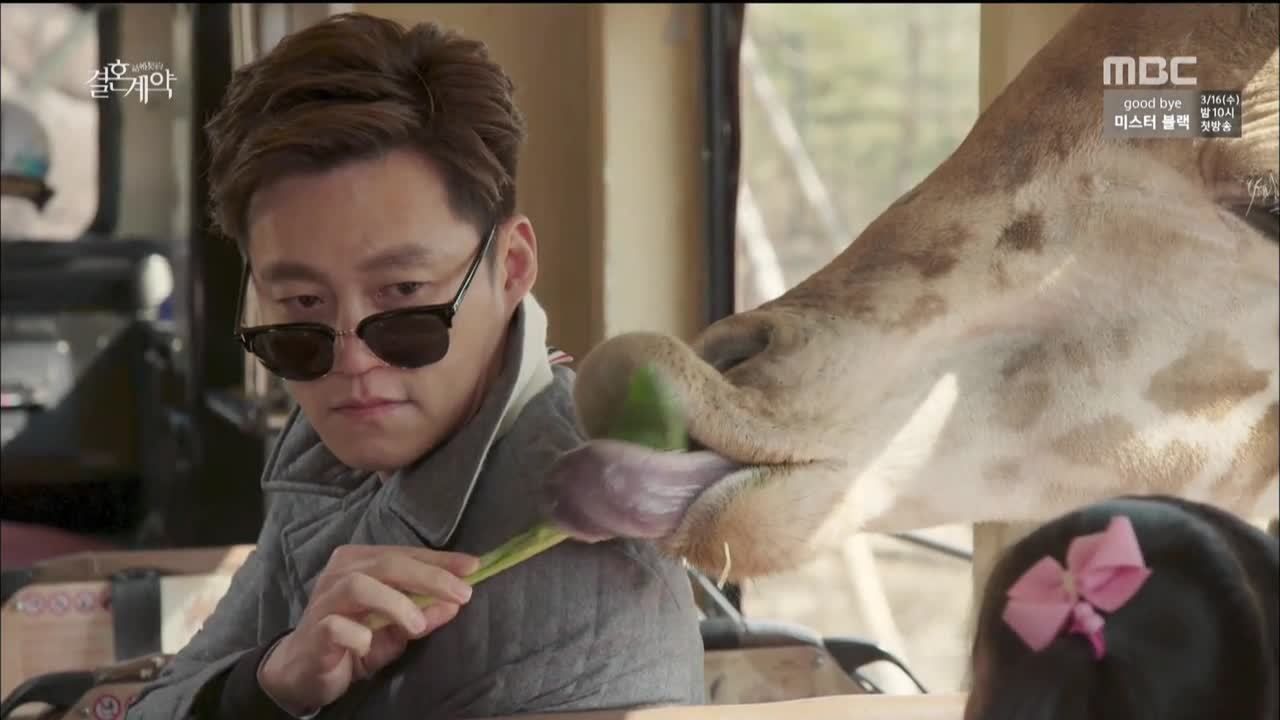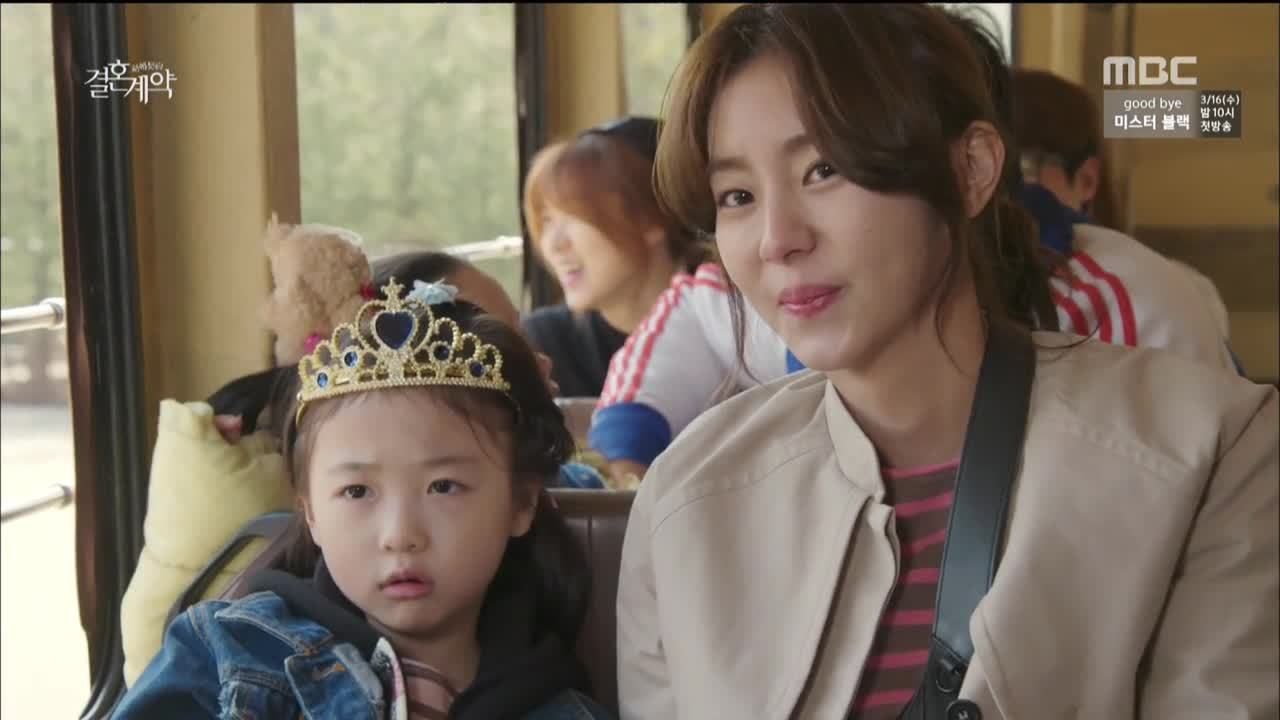 He trails along behind them, trying to get in Eun-sung's good graces. He suggests a kimbap picnic and starts snapping photos of the three of them and Eun-sung's scowl deepens. She runs away again. Ji-hoon stops Hye-soo from following, and goes after her himself.
Eun-sung ducks out of sight, but her distinctive balloon gives her away. Ji-hoon jumps out to surprise her with ice cream, making her lose her grip on the balloon, which upsets her. She tries to run again, but can't, because Ji-hoon's got her, so she cries out for help instead. Luckily for him, Hye-soo arrives just in time.
She starts sobbing in her mom's arms, and says it can't be Ji-hoon. He offers her the ice cream again, but she smashes it to the ground and shouts at him to go away, "She's my mom!" He actually looks genuinely upset, and leaves. Eun-sung, still crying, begs her mom not to leave her. Hye-soo comforts her, and with a backward glance, they head homewards.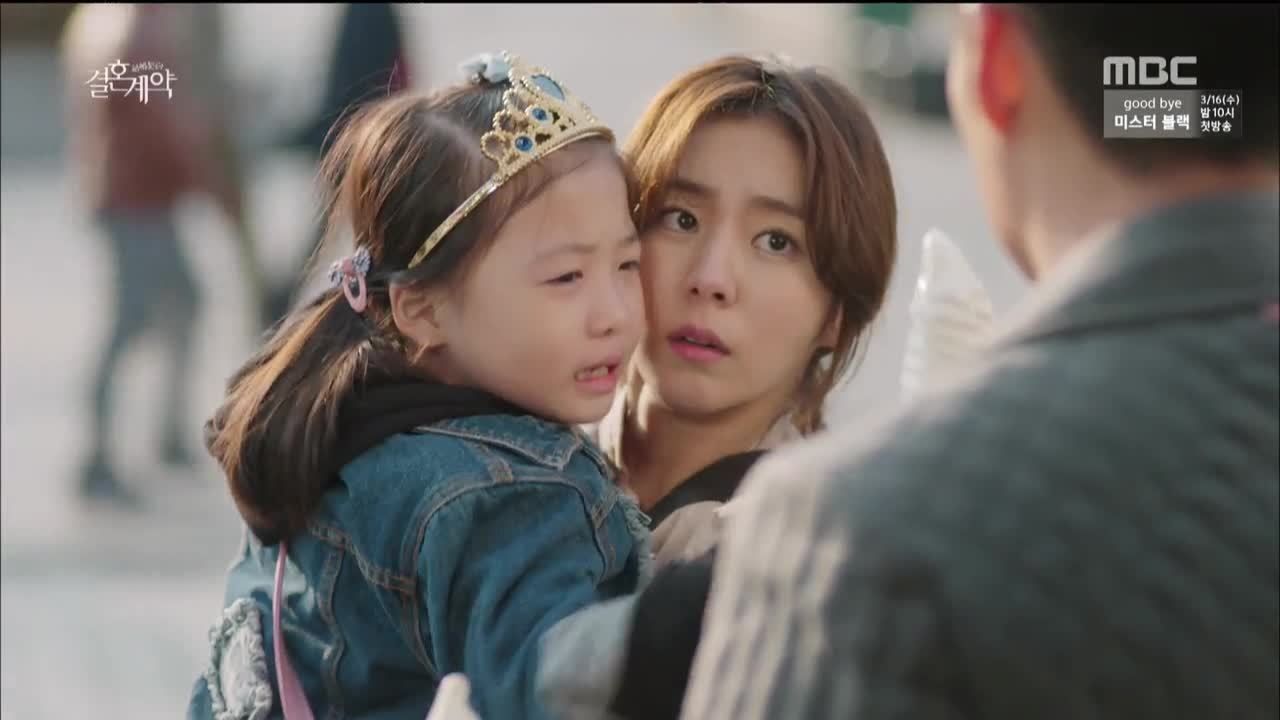 So it's just moments too late that Ji-hoon returns with a giant bundle of balloons in one hand, ice cream in the other. The day melts into one from his childhood. His mother had sat beside him, saying a tearful goodbye before sending him off to his father. He remains intent on his ice cream and she tries to get some reaction from him. He throws down the cone and runs away from her, into his father's waiting car.
At his father's house, his stepmother looks in on him as he feigns sleep. She criticizes his mom for shoddy parenting. That night, he runs away to his mom's. He throws pebbles at her window, but it remains dark. As dawn breaks, sees her carried out to an ambulance after an apparent suicide attempt. The neighbors buzz with gossip about her being a mistress. He runs after the ambulance and skids to the ground, crying for her.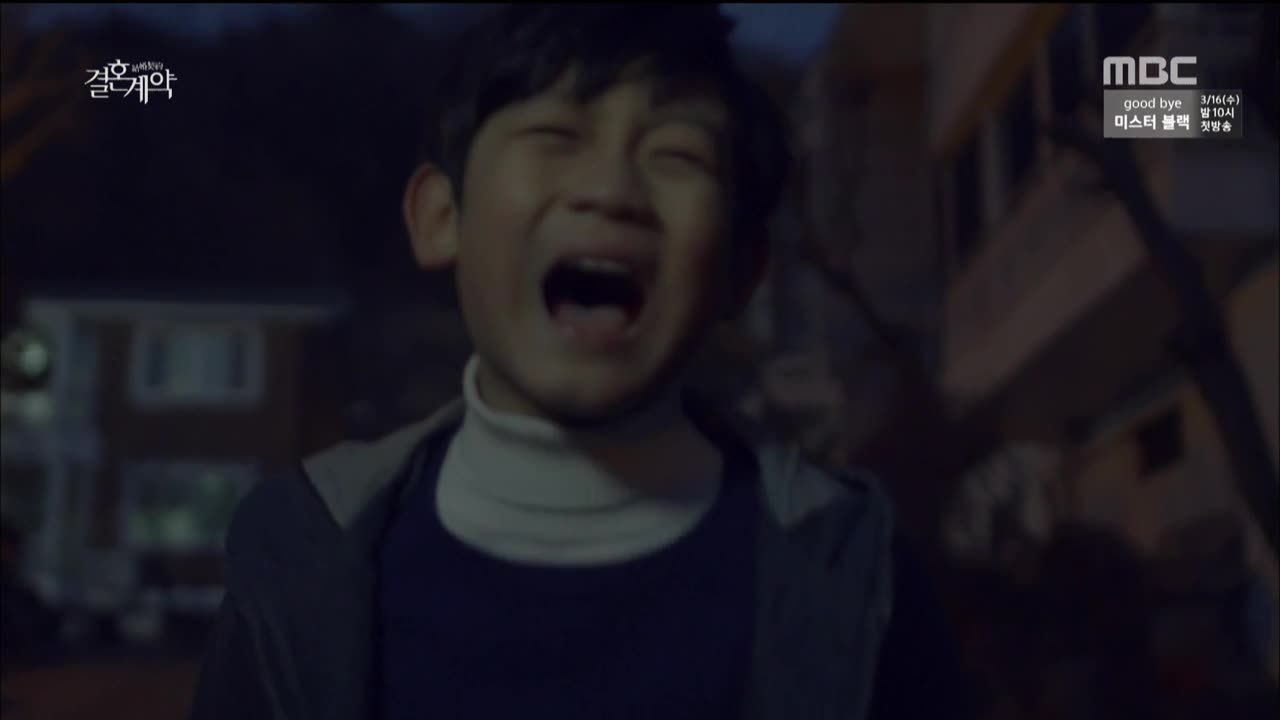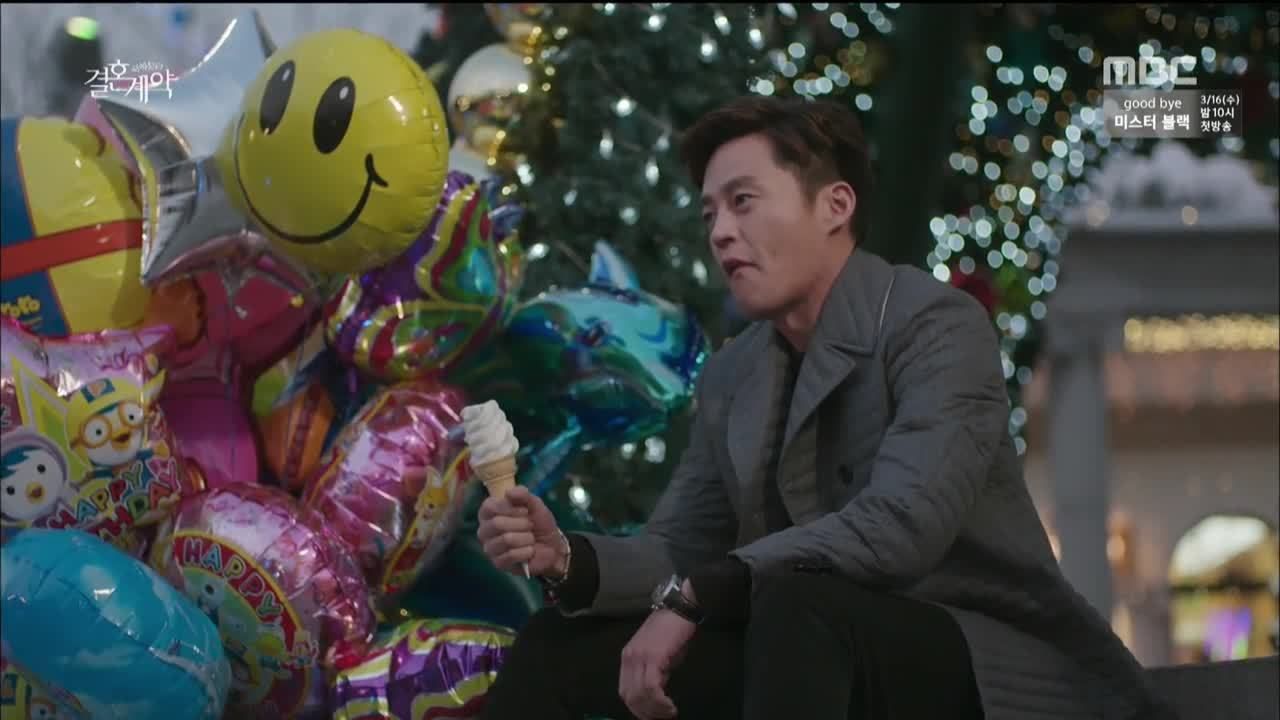 We return to the present, where Ji-hoon eats his remaining cone philosophically. Omo look at those crater-like dimples. He scoffs at himself and gives the balloons a half-hearted kick.
On the bus home, a sleepy Eun-sung clutches Mom's hand and repeats that she can't be with that ajusshi.
At the hospital, Ji-hoon's mom is listless and doesn't eat. She wipes her tears to answer her phone. It's Ji-hoon's father. He blames her for Ji-hoon not taking an interest in marriage — it must be because he's ashamed of her mistress status. He tells her to convince him, but upset, she replies that it's their family matter and not her concern, and he should stop telling her to do things. Pleading a cold, she ends the call.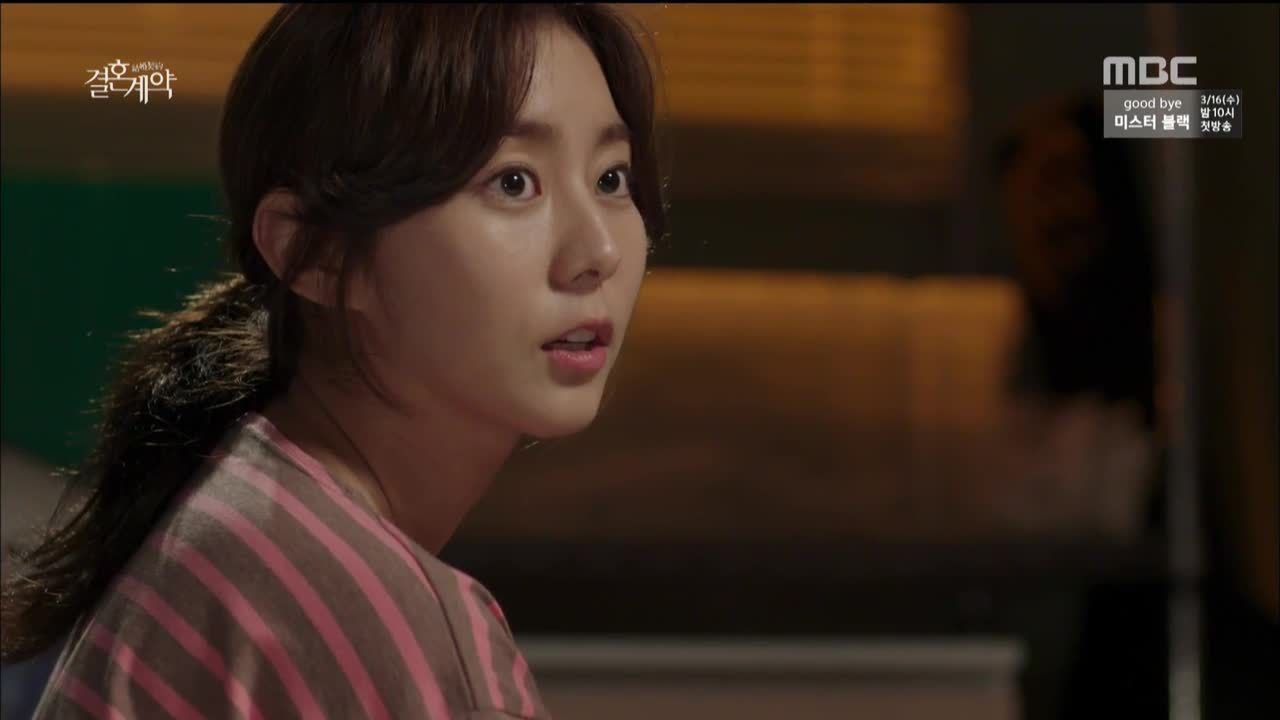 Hye-soo folds laundry and coaxes Eun-sung to help. She tells her that she needs to know how to do everything for herself for when mom's not there, like dressing or bathing herself. Eun-sung asks if it's because Mom plans to leave her and go far away. Tone light, Hye-soo says that it's because she's busy, and adds that she can't live forever. But Eun-sung can't let go about marriage and seeks assurance that she won't do it. Hye-soo can't answer.
Ji-hoon, meanwhile, looks up ways to capture a child's heart. He scoffs at the facile instruction to listen and communicate, but he's struck by the words that the most important thing is to spend a lot of time with them. So struck, that when he meets Hye-soo outside his door, wheeling in Eun-sung's bike, he fixes on teaching her to ride. Right now. Even though it's night and she's sleeping. Spending time together is of vital importance, he spouts to her.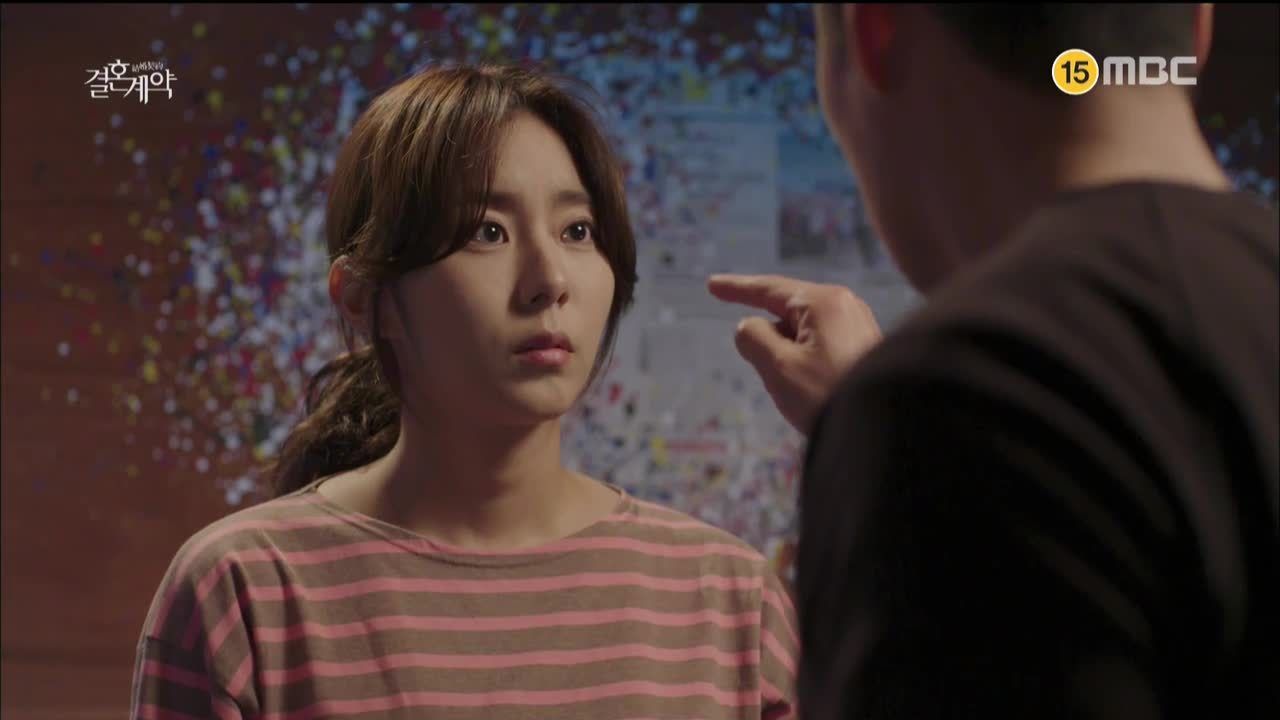 Hye-soo thinks that after their tough day, it would be better if he didn't right now. He's indignant that she's treating it like there's only something in it for him. But she can't force Eun-sung, she tells him. He frustratedly peppers her with complaints, asking if she's going to return the money, which makes her eyes widen. He's at his wit's end and a life is at stake, he snaps — she has to get it together. He leaves her standing there, and she lets out a tired sigh.
He throws himself back in front of his laptop, where he has a search-page open for "things seven-year-old girls like." He snaps the lid shut.
Na-yoon practices her harp but suddenly stops when she spots Jung-hoon at the door. She seems quietly furious at his appearance, and he complains that she didn't pick up his calls. She retorts that she doesn't contact anybody in the run-up to a concert.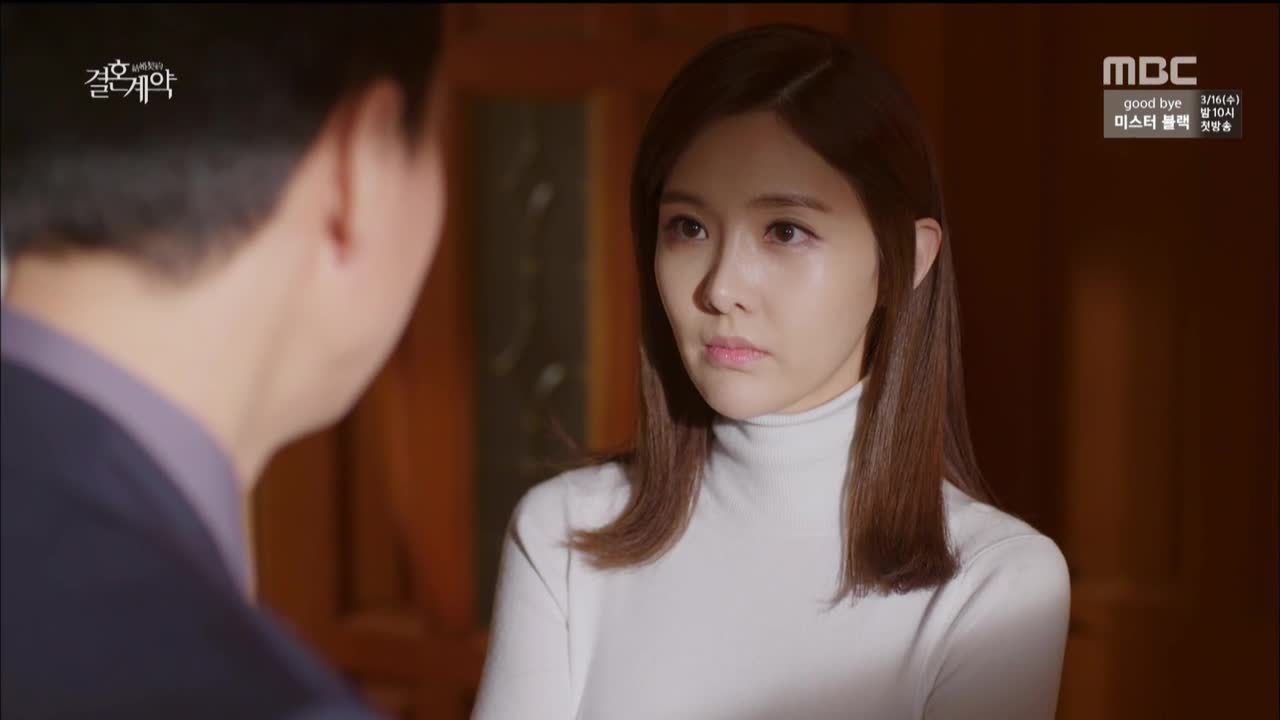 He reminds her that they're about to be engaged. About that, says Na-yoon — how about they take a break from dating? She proposes delaying the engagement and starting over. Yeah, Jung-hoon finds that a shoddy suggestion, too, and asks if she possibly likes someone else.
"Yes," Na-yoon replies. Unapologetically, she says sorry and that she'll explain to his parents. She leaves, taking her impossibly tiny waist with her.
Sitting in her nail salon with a blank witness statement form in front of her, Joo-yeon can't believe what Hye-soo's asking. Hye-soo apologizes — she thought she could just have the surgery, and didn't know it would require this. But she has no one else, only Joo-yeon.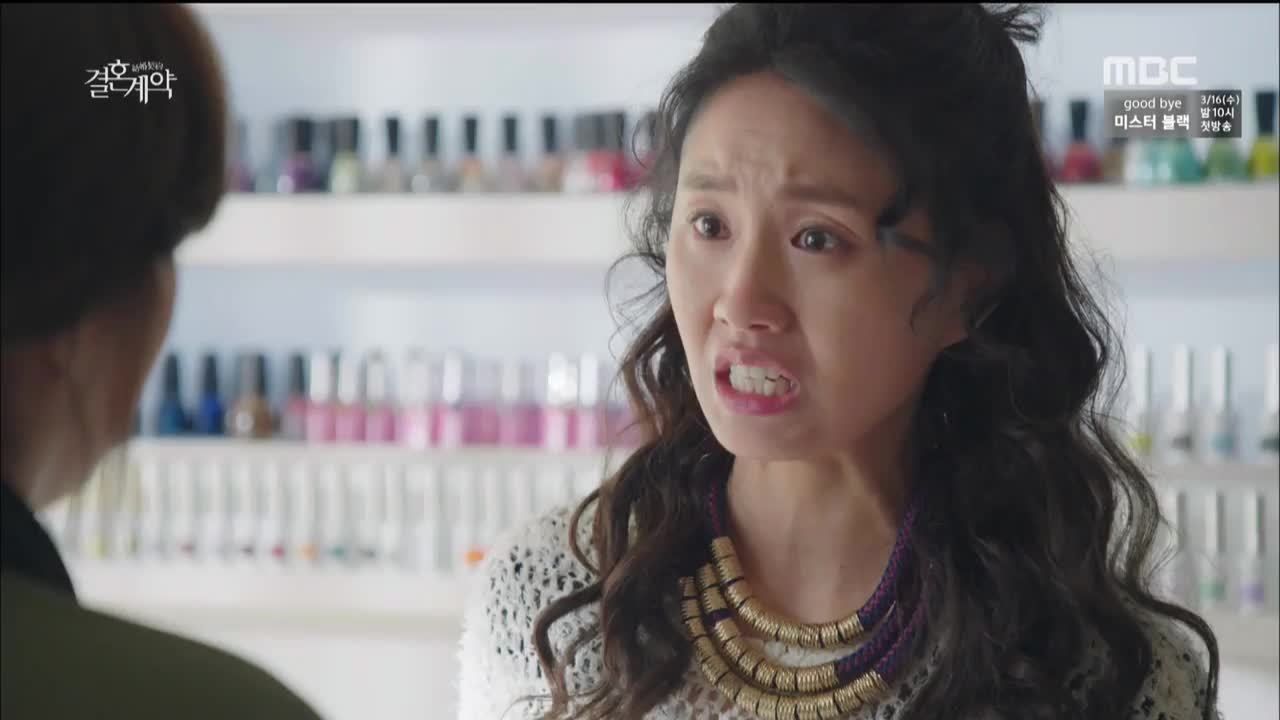 Joo-yeon refuses angrily — if she's selling her liver today, then what is it next? She's not the only person in the world wanting for money, but there are still lines. This is a Hye-soo she doesn't know. She says she can't complete the form, and makes to leave.
Choking back tears, Hye-soo holds her back, and Joo-yeon yells that she could go to jail, worry cracking her practical facade. And then what happens to Eun-sung? But that's why, Hye-soo replies, clutching her friend's hand. She was driven to this because, far from making things better for her daughter, things actually got worse. Liver? She'd even give up her heart. She begs Joo-yeon to help her. Tears streaming down her own cheeks, Joo-yeon calls her mad — mad! — but gives in, enveloping her in a hug as the two women cry it out.
Mi-ran's carer finds her dressed to leave the hospital, although she swears she's just going for a stroll inside. But the next thing we know, she's getting out of a taxi in front of her son's restaurant. It's pouring with rain, and Ho-joon, who happens to see her, takes her inside.
She looks for Ji-hoon, but instead sees Hye-soo, and is both surprised yet not surprised at all that she works here. She asks for a word and Hye-soo immediately complies. Looking at her, she figures Hye-soo must have a dog's life of it, too. It's just as well they met today — they can go find a lawyer and dissolve this ill-conceived marriage. But Hye-soo says she needs to discuss it with Ji-hoon first, which makes Mi-ran cry out in frustration.
Ho-joon tries to soothe her and sends Hye-soo to make tea. He goes off to fetch a towel for Mi-ran while actually frantically ringing Ji-hoon, who's not picking up. They return to the restaurant floor to find her gone, and Hye-soo and Ho-joon both run outside, where it's still pouring. She takes the umbrella and insists on searching for her herself.
Mi-ran steps onto a busy dual carriageway. Cars blare their horns at her and she steps back.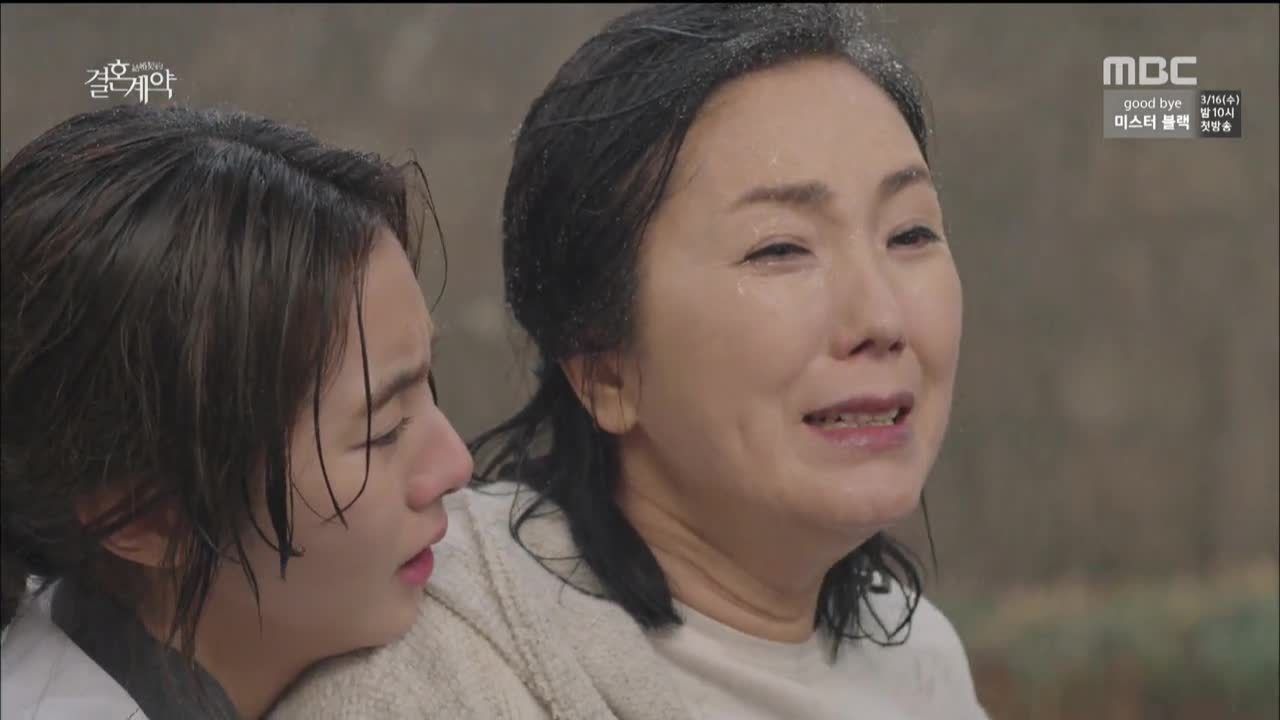 Elsewhere, Ji-hoon gets a text from the hospital reminding him to provide further evidence. Ho-joon finally gets hold of him to pass on the news, and Ji-hoon joins the search.
Just as Mi-ran's about to step into the path of a truck, Hye-soo reaches her and yanks her back. She cries that she doesn't want to live anymore — all she does is bring Ji-hoon pain — and strides back into the traffic, aiming for another truck. Hye-soo throws them out of harm's way, and clutches Mi-ran in a desperate embrace: If she has to die, then they can die together, because she can only live if Mi-ran lives. Crying, she begs her to stay alive, together with her, because she herself wants so badly to live.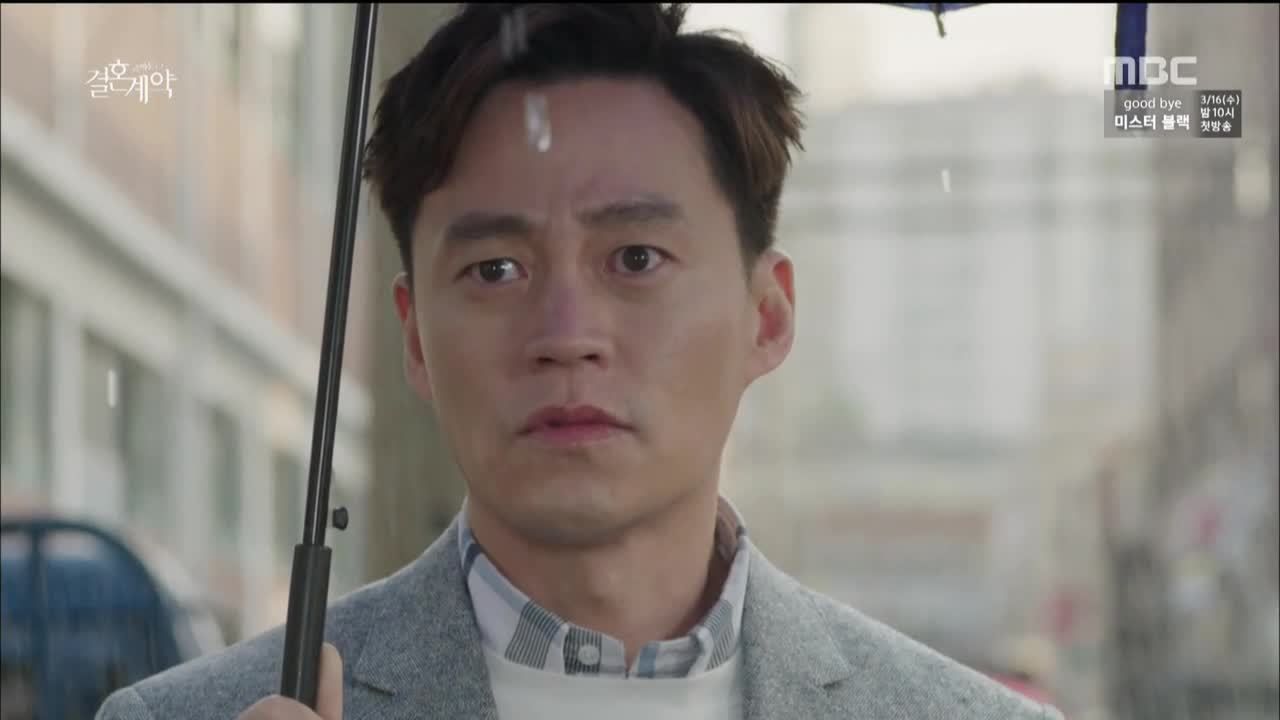 Ji-hoon witnesses the scene as Hye-soo sinks to her knees, overcome by her own desperation and sobbing uncontrollably. He jogs over but is at a loss as to what to do with Hye-soo.
He tucks his mom back into her hospital bed. Facing away, she tells him to leave, but he clasps her hand tightly. He sits at the foot of her bed while she cries quietly.
In the waiting area, a dripping Hye-soo looks up at Ji-hoon's approach. About to ask after his mom, she turns away, saying she has to go pick up Eun-sung. Catching her arm, he takes off his jacket and offers it to her, but she turns it down and leaves.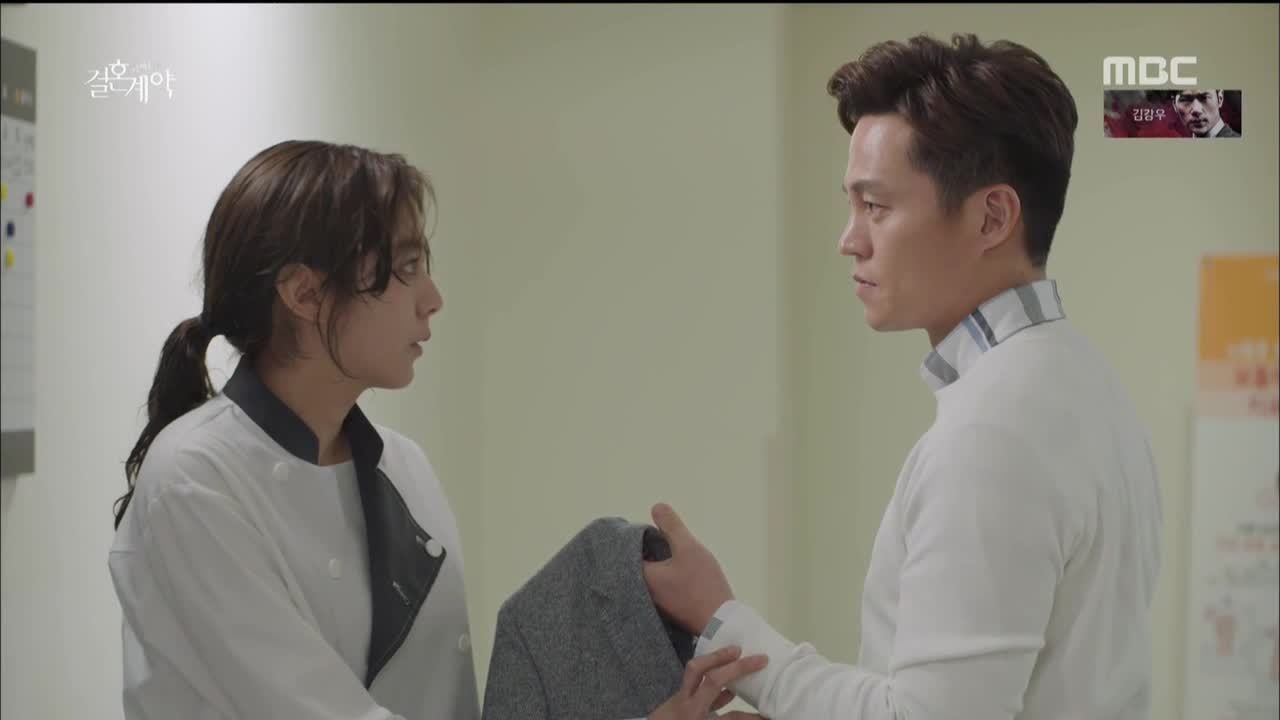 He catches up to her in his car (hey, what happened to the DeLorean?!) and persuades her to hop in. Inside, he turns up the heat and leans over…to grab his jacket from the back, which he blankets her with. He even stops himself when he's about to yell at her. Aw. Speaking gently, he tells her he'll take care of things with Eun-sung, and they can find another way forward. She looks at him in wordless gratitude.
In her practice room, Na-yoon can't get Ji-hoon to answer her calls, and attacks her harp, breaking a nail with her furious scales.
Back home, Eun-sung manages to grab one of the hidden photos, and escapes from her mom with it stuffed up her jumper.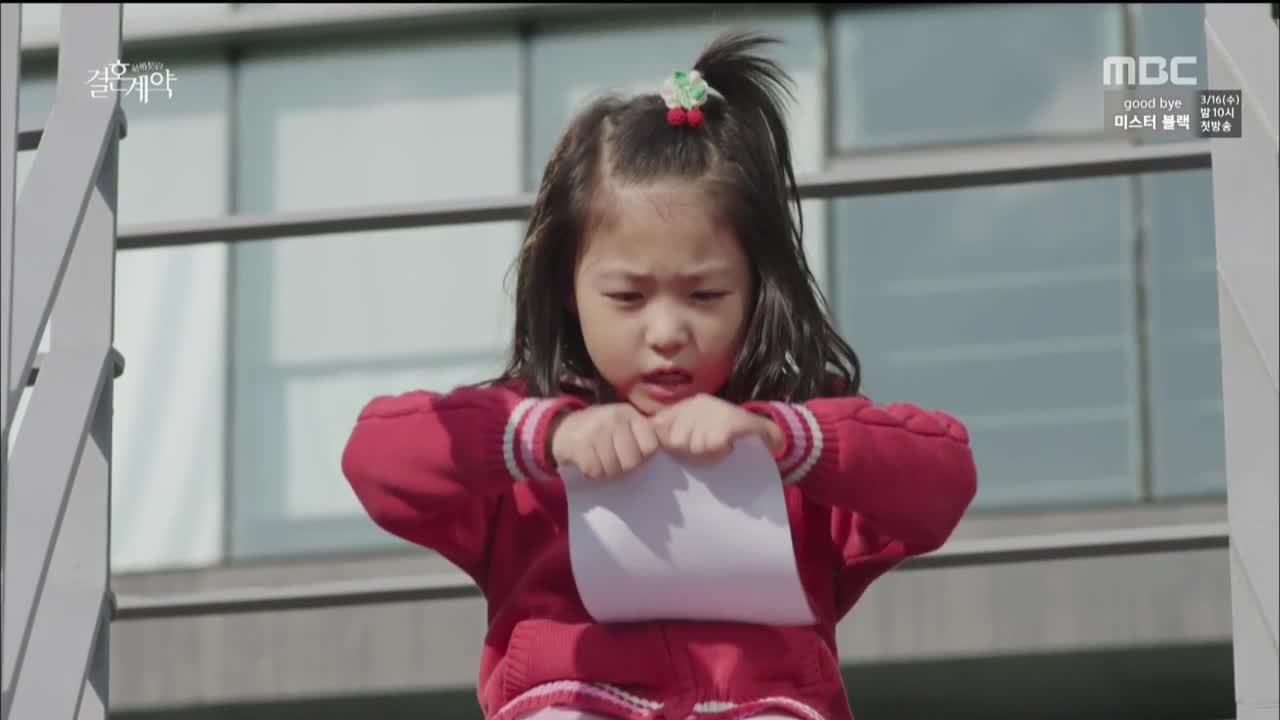 At his own place, Ji-hoon broods over the amusement park photos. He heads out and catches Eun-sung tearing up the staged engagement photo. He falls into step behind her and she tells him to go away: She doesn't like him and he can't have her mom. Mom only loves her and her father.
"Hey kid," he objects. "Love always changes, you know." Eun-sung vehemently disagrees. She hurls the torn photo at him and runs away. He follows, and Hye-soo comes running, too, just as Na-yoon calls his name. But her approach is halted once she gets an eyeful of the discarded, telltale photo.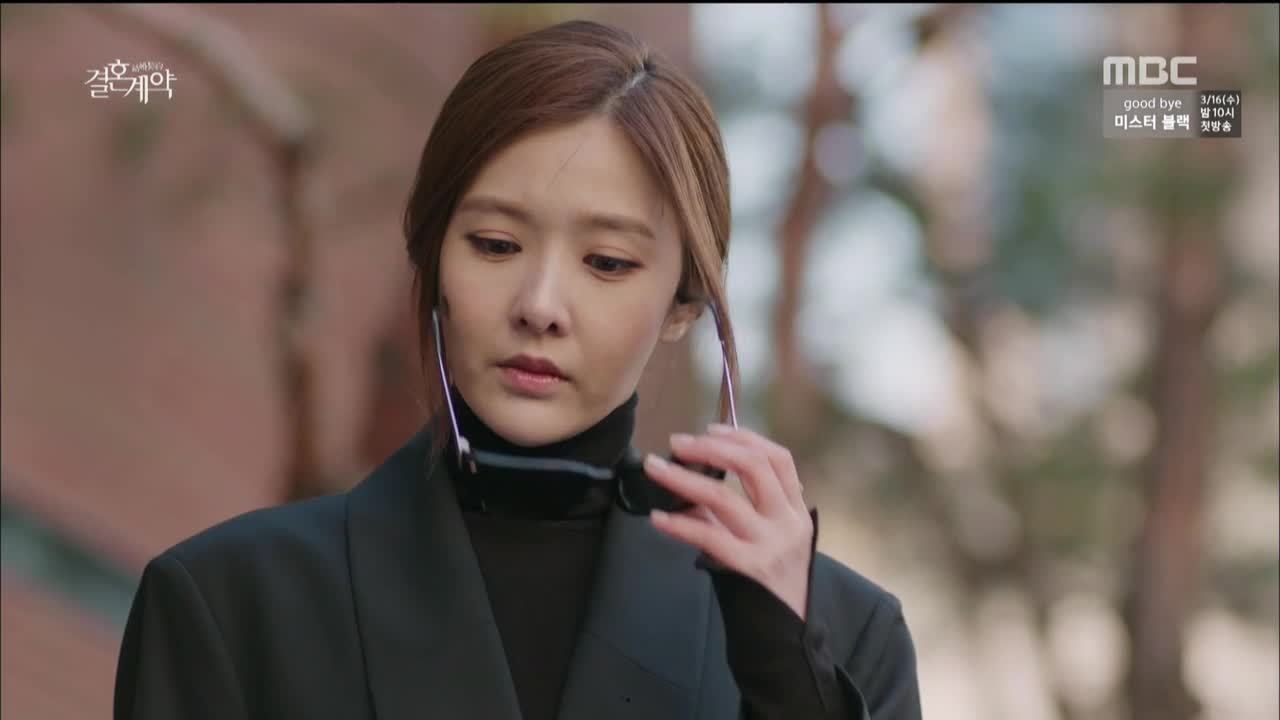 COMMENTS
Eun-sung sure does a lot of running away. Then again, when you're seven, your options are pretty limited. On the upside, in this hour alone, Ji-hoon has made huge leaps in his relationship with Eun-sung, which arguably is one of the most central relationships in this entire show. Until this episode, he's been downright antagonistic, but now that he needs her approval, he's had to change tack. Plying her with gifts was unsuccessful, and he ends up crowding her (at dinner; at the park), as if he could make her like him through the sheer force of his will. Basically, he has no idea how to connect with her. Hye-soo telling him that kids are just like adults is little more than an abstract notion — until that point it suddenly clicks that Eun-sung is a real person, albeit a pint-sized one. That's his key to forming a relationship with her, and it marks a shift in his mental landscape.
So it's all right if she hates him, because now it's something he can unlock. I find it a fascinating shift, more so because Ji-hoon is a character brimming with contradictions and misplaced pomp (in a really entertaining and endearing way). And he can (literally) afford to have no filter. Clearly used to prioritizing his own needs, it's evident that that's how he survives in his world, rather than being inherently selfish or egotistical. I actually find his salesman-personality ridiculously entertaining, especially when he switches gears from shouty to suave in a second — anything to get what he wants. It's all rather wonderfully shameless. I would hate him in real life. And isn't it great how he hears all the trash-talking by his staff, and it just doesn't do anything to him? It's not even like he consciously decides not to give a damn — he just doesn't, it's all white noise to him. In fact, you get the sense that to him, he's the only "real" person in his universe (and sometimes his mom).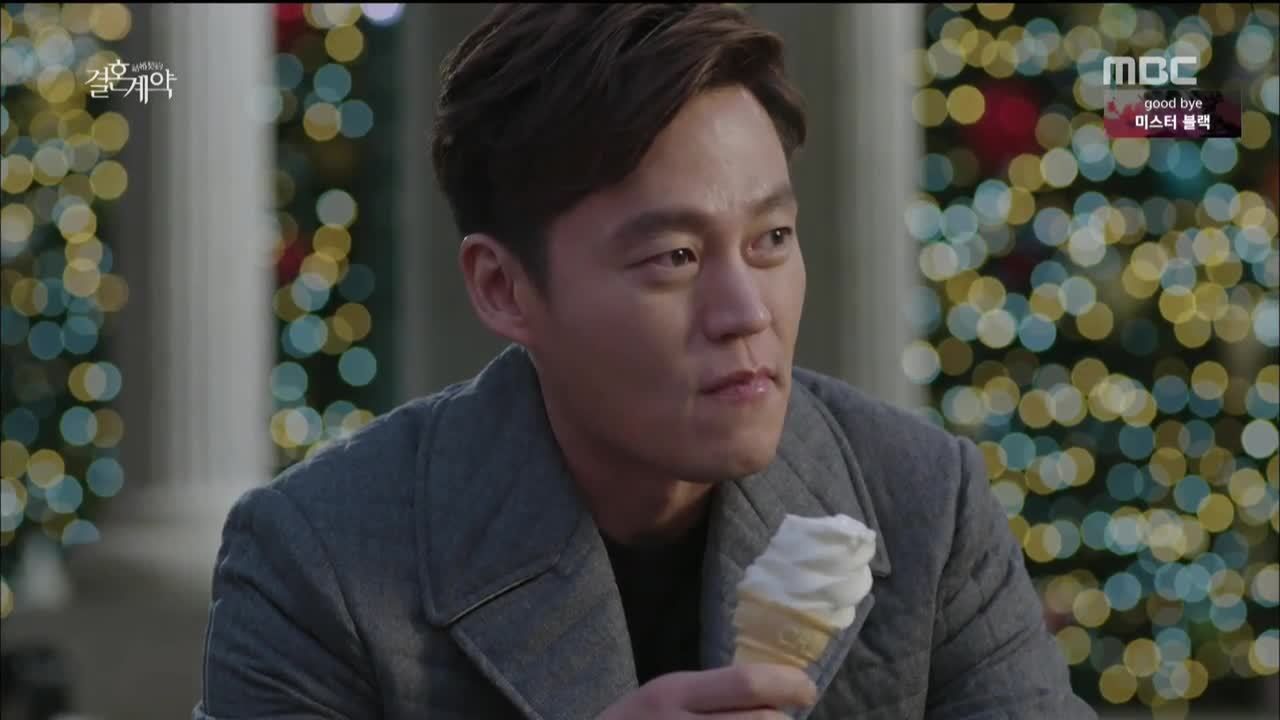 And into that universe, enter Hye-soo, who points out to him all the other real people. With the exception of one episode of High Society, the last time I saw UEE was in You're Beautiful. I'm surprised at how much maturity and groundedness she's bringing to her character. I don't find her and Lee Seo-jin mismatched at all (not least because Ji-hoon is lolariously immature). This interesting juxtaposition of Hye-soo with Mi-ran, two mothers who are dying, is one that I'm sure will underpin the show as we go on. On the one hand, we have Mi-ran, the mom who failed, and on the other is Hye-soo, who is desperate not to; their fates depend on each other. But thanks to Hye-soo, Mi-ran has a shot at a second chance, which is very nearly a miracle for her, and yet it's purchased at her son's expense. It's a tangled ball of emotional conflict, and the complex relationship between these two women may well prove the most jagged and interesting. I really like that Hye-soo's already shown that she won't be pushed around. She's firm and says what she needs to say. She has pride, principles, and most importantly, self-respect, and in my book, that makes a badass out of anyone.
I'm not sure if I should lightly tackle the fact that I would never find this kind of contract acceptable in real life, or if that goes without saying. Organ donation is a serious thing, and monetizing it is frankly a dangerous level for human beings to descend to, for so many reasons. However, in the context of the drama, it's a situation that offers believable stakes. They're committing an imprisonable crime, and that gives it a gravity that offsets what could otherwise be a light caper in the rom-com mould. In fact, Marriage Contract has fused together two different drama archetypes — the cancer drama and the contract relationship drama — and it's working. Set-up is everything. What also makes for a fun twist is that where you might expect more of a flower-boy hotshot for a hero, we have this grumpy ajusshi who sort of scrapes through things somehow (how is he even rich?). This is my first time watching Lee Seo-jin in a drama, and he reminds me a little of Oh Jung-se, with that expressive face and gruff yet warm persona. (And isn't Kim Kwang-gyu a regular scene-stealer?) I only hope Na-yoon's interference with him is short-lived, because her overwhelmingly typical character seems to exist only to feed the trope-monster.
I have to admit that I've gone ahead and sneak-watched episode 5, and I'm pleased to report that it's getting continuously better. It's not breaking any moulds in terms of radical storytelling, but damn if it's not heartfelt and engaging. Like LollyPip, I also had reservations about a drama whose premise seemed too ill-fatedly similar to Superdaddy Yeol (and unlike LollyPip, I'm still scarred from recapping it), but thankfully, the resemblance ends at the single mom trying to assure her kid's future. I'm glad that Hye-soo's prognosis is also much more optimistic. Since her diagnosis (as yet) is short of terminal, let's hope for an ending that is much better than bittersweet.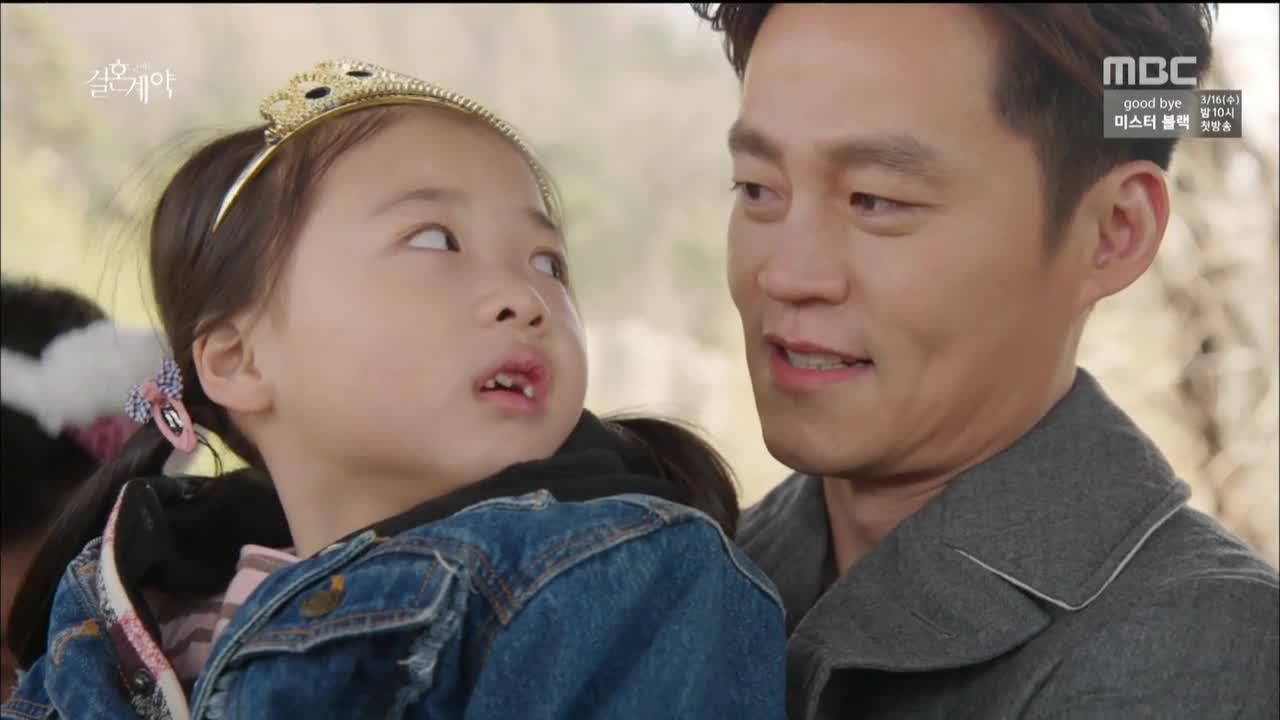 RELATED POSTS
Tags: Episode 4, featured, Lee Seo-jin, Marriage Contract, UEE