Six Flying Dragons: Episode 49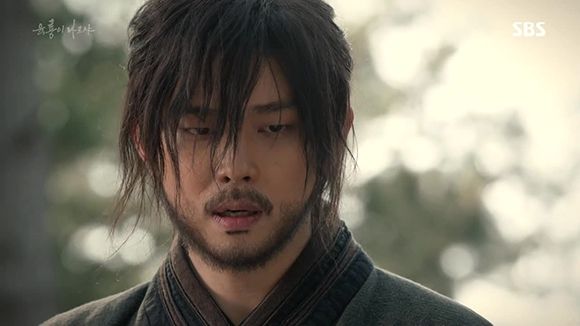 It's here! It's finally here! It happened, and it's real, and while it may not be everything we dreamed it would be, it's here! Above all things though, this episode is about choices, specifically the ones Bang-won has to make when it comes to letting go of the people he loves. His worst fears are coming to life right before his eyes as he comes to realize just how alone he's made himself in the world, and like they love to say in dramas (but haven't in this one, thankfully), he's gone too far to come back now.
SONG OF THE DAY
SPICA – "Lonely" [ Download ]
Audio clip: Adobe Flash Player (version 9 or above) is required to play this audio clip. Download the latest version here. You also need to have JavaScript enabled in your browser.

EPISODE 49 RECAP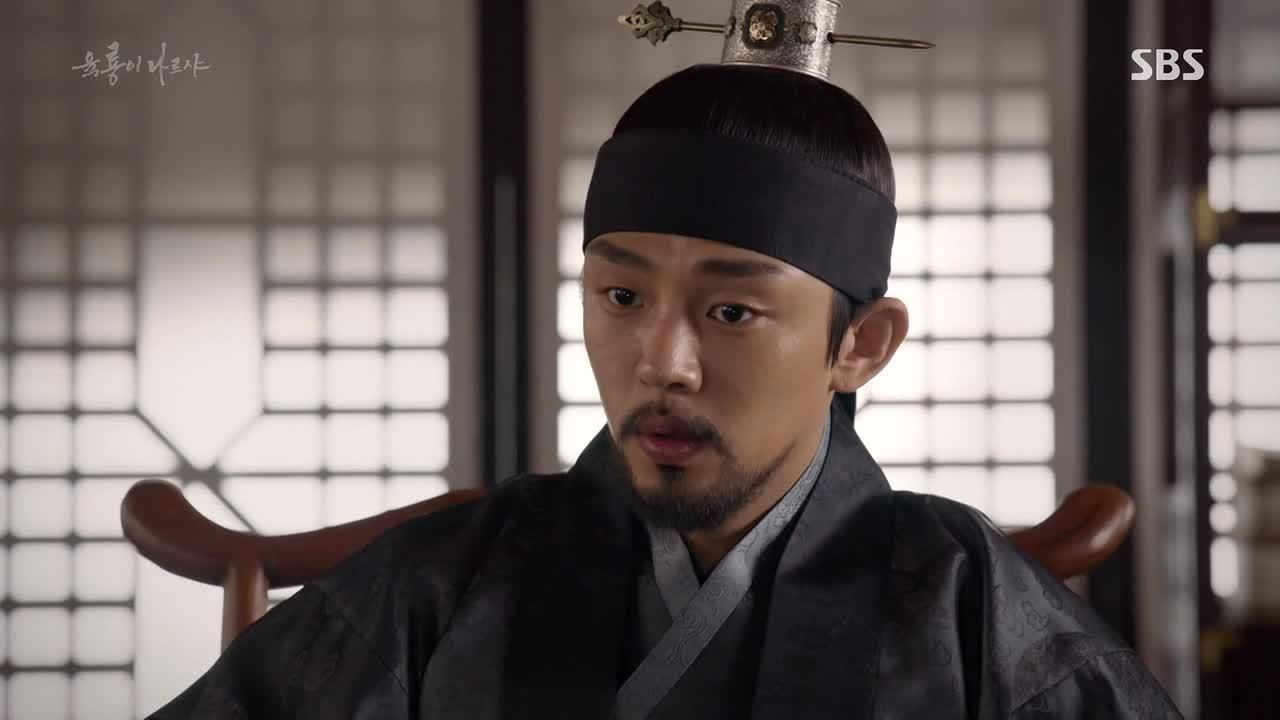 After Bang-ji vows to give his mother (and therefore Nameless) proof that Bang-won does not have their best interests in mind, we cut to Bang-won talking about how he doesn't have their best interests in mind. In fact, he wants Nameless wiped off the map entirely.
Since they can't root out each individual member, the only way to get rid of Nameless is to smoke out the places they've already infiltrated, which means switching out all current court servants, cracking down on Buddhist temples, as well as merchant groups which are known to have ties with them. Only then can they go after the central leaders in the organization.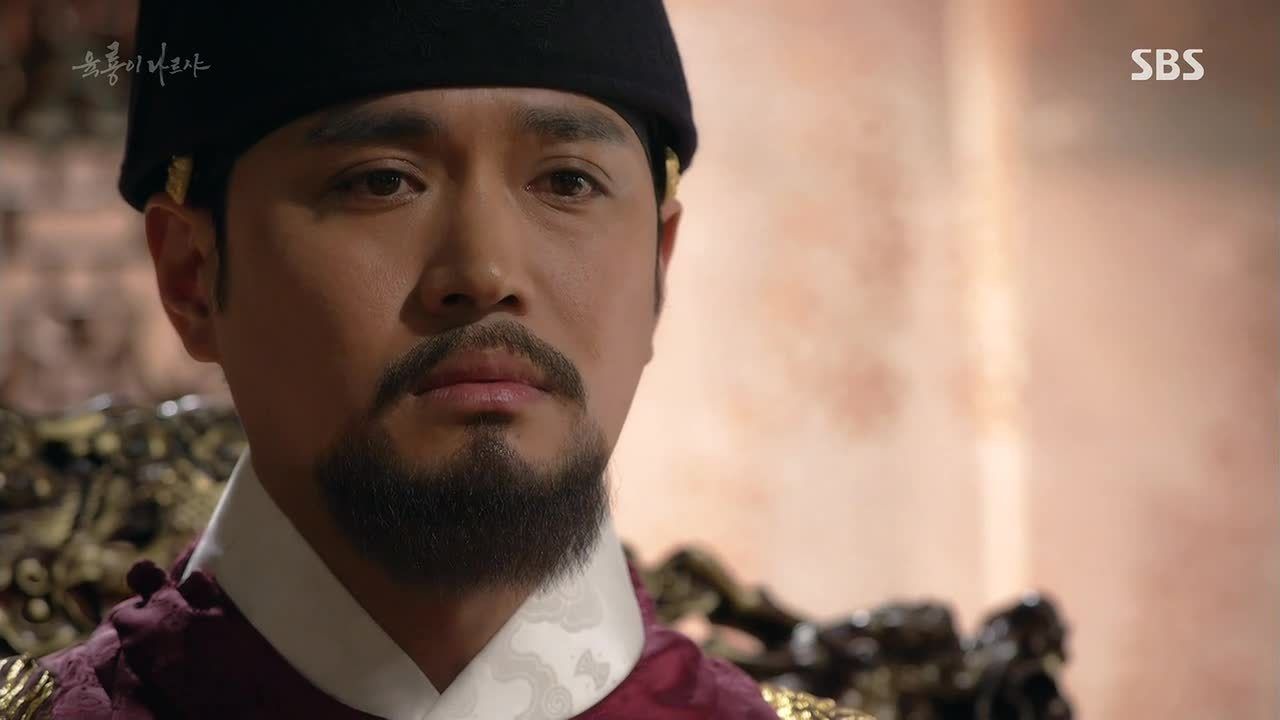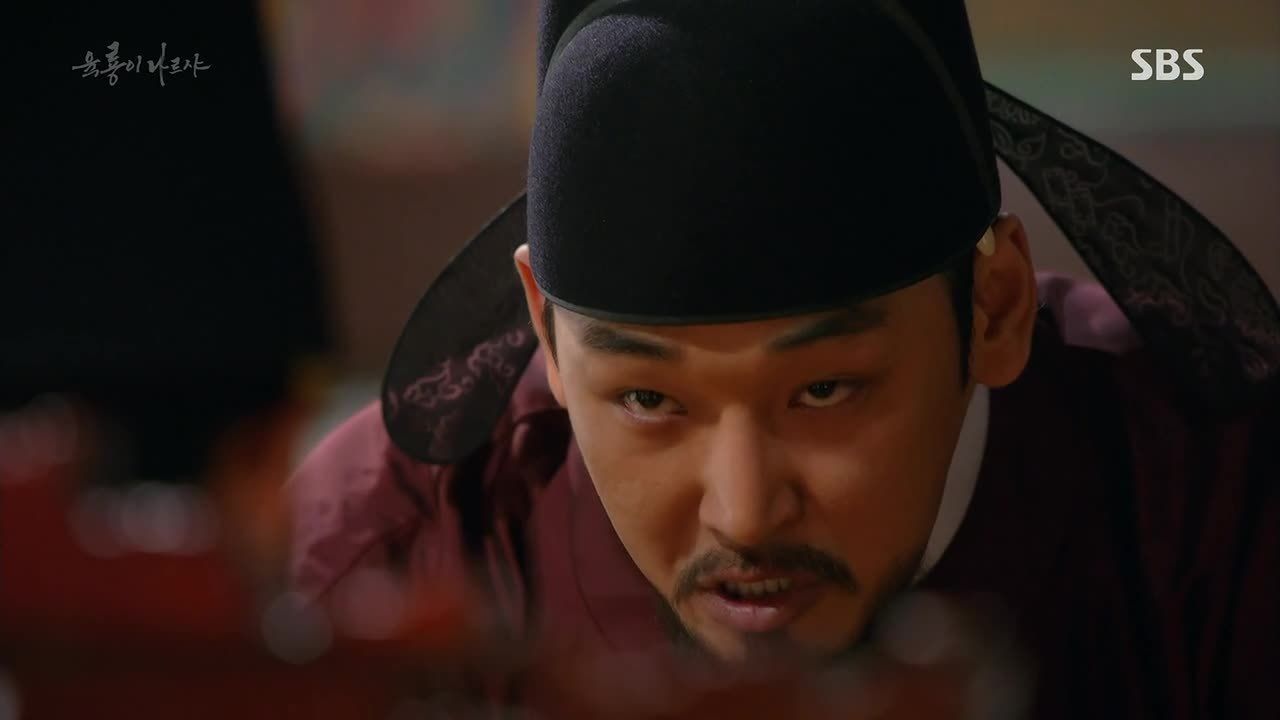 Meanwhile, Bang-gwa (now KING JEONGJONG), gets flak from elder brother Bang-gan for doing everything according to Bang-won's wishes, making him wonder who's really wearing the kingly robes.
Bang-gan gets it in his mind to do something about it, and ends up knocking on Jukryong's door in the process. He's looking to get Bang-won out of the picture, but he needs an intelligence network in order to do so—only that network isn't so intelligent, since they're unaware that Sa-kwang has found their temple.
Bang-won's supporters update him on the search for Jung Do-jeon's brother, and of the interrogation of Banchon residents, since they sent a messenger to warn Jung Do-jeon of their coup. Bang-won takes some time before agreeing to this measure, though he adds almost offhandedly that the leader of Banchon (aka Boon-yi) is not to be touched.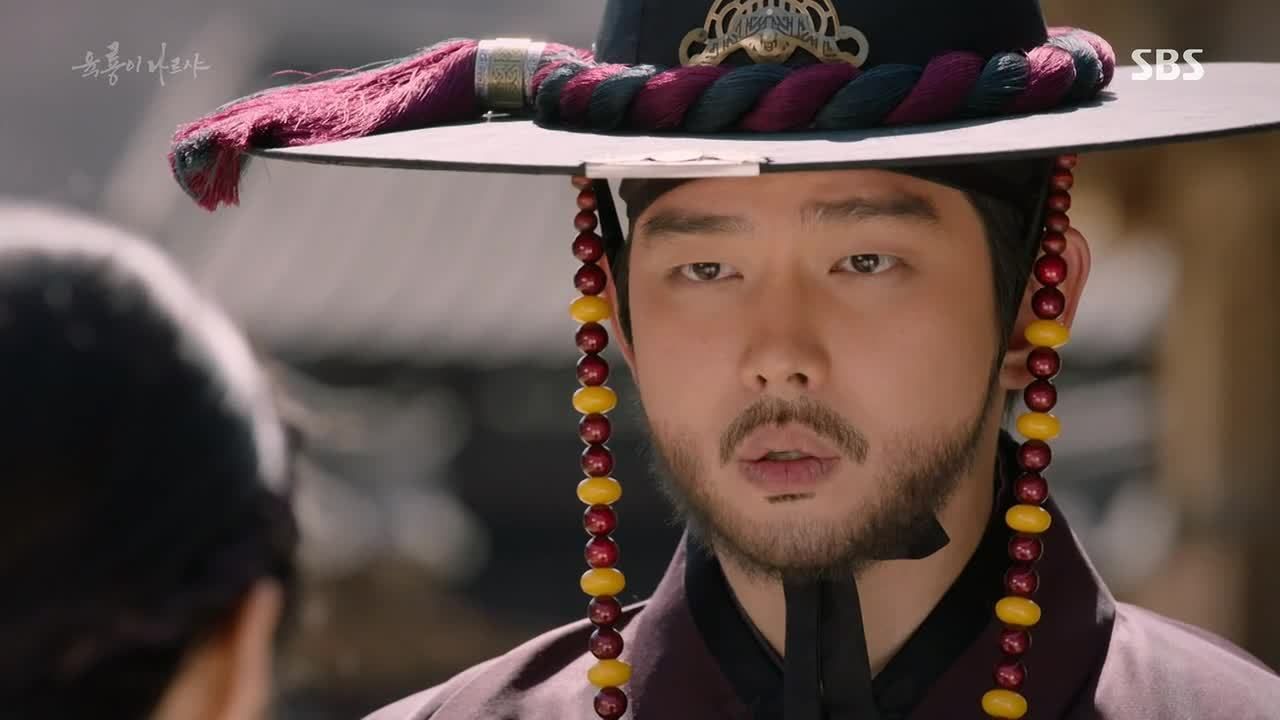 Poor Gab-boon, having been the one to warn Jung Do-jeon herself, is brutally tortured for it. Moo-hyul has to close his eyes to try and shut out the sight of her, though he can't shut out the sound of her screams. Any negotiating on Boon-yi's part to save her people falls on deaf ears.
Moo-hyul can't stop thinking of all the violence as of late, from Gab-boon's torture to the killing of the crown prince, and reminds himself to just focus on one step at a time. Which is why, when Boon-yi entreats him for help to stop her people from being killed, he simply tells her that he can't.
He claims that because he understands how politics and power works now, and because Banchon was revamped with Jung Do-jeon's people, there's nothing that can be done. "You understand, don't you?" he asks, a bit helplessly.
"I cannot understand. How could I understand that?" she returns. No matter what, she can't just stand idly by while her own people die. Moo-hyul tries giving her the advice he's been giving to himself—take it one step at a time—only for Boon-yi to dismantle that kind of thinking when she asks: "Isn't this moment that one step ahead?"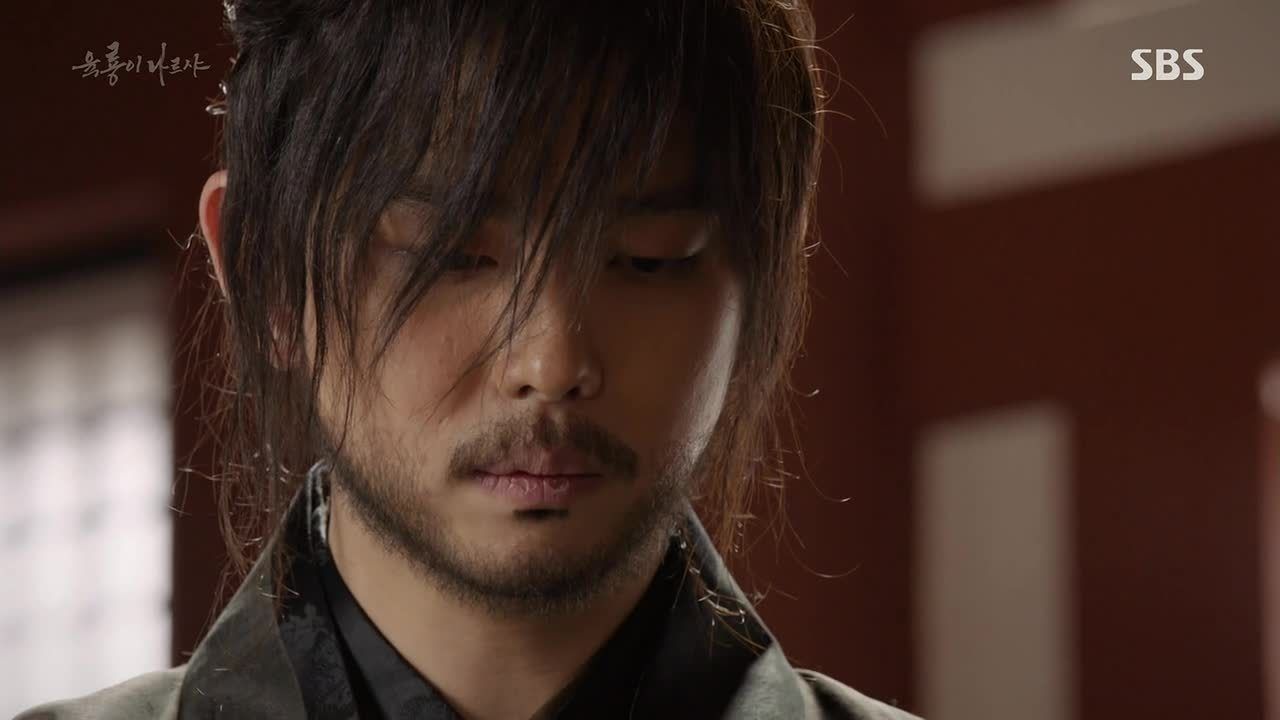 Her words, plus seeing the state of Grandma's tavern after the arrests, finally spur Moo-hyul into action. He haltingly confronts Bang-won about the people from Banchon he's grown fond of, prompting Bang-won to ask almost mockingly, "Should I also practice politics with affection? Would it become a good nation [that way]?"
But when Moo-hyul says he wants to return to his hometown because he's having a hard time, Bang-won's reply is that he's having a hard time too, so Moo-hyul should stop talking nonsense. Only when he's outside does Bang-won allow himself to look the least bit vulnerable, since his refusal to let Moo-hyul go stems from his ultimate fear of losing his support.
Knowing that Shin-jeok is a spy, Bang-ji approaches him purposefully when he receives a proposal for the expulsion of Buddhism, penned by Ha Ryun himself. He takes this plan to Nameless, who instantly declare that Bang-won has outlived his usefulness to them. By arranging a banquet, Yeon-hyang vows to put an end to him.
Bang-won ends up witnessing the mourning process for a child killed by torture from the state tribunal, but seems to miss the angry Banchon villagers march into Grandma's tavern to blame her for it—it was on her property that the weapons were found, and therefore her fault that so many of their people are dying.
Grandma tries protesting her innocence, but it's no use. The villagers tear her tavern apart and look ready to tear her apart as well, though by the time Moo-hyul arrives, they're all gone. Only Grandma is left sitting amongst the wreckage, and aside from a few bruises, looks no worse for wear.
Moo-hyul's first reaction is to take revenge on those who hurt his Grandma, only to be stopped by Grandma herself, since she believes that she deserved it. She tearfully begs her grandson to leave with her now so they can live free, which is exactly the scene that Bang-won comes across.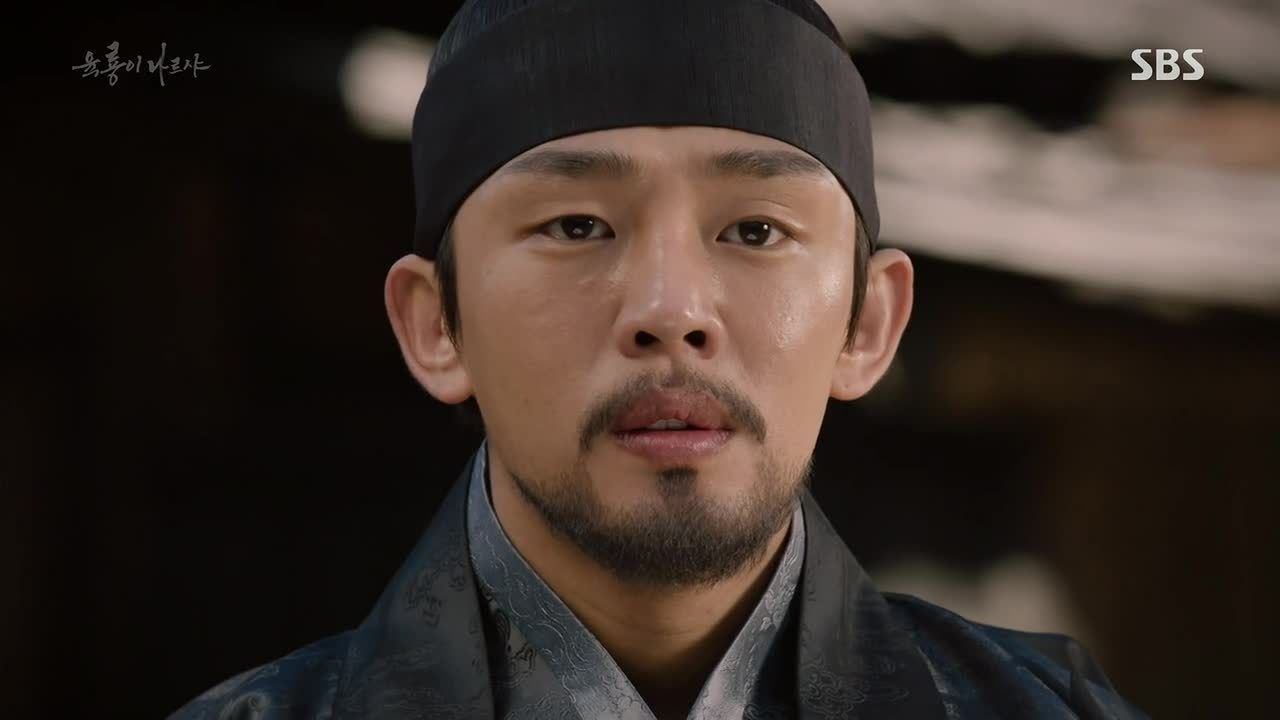 He pulls Moo-hyul aside to tell him that he'll find him and his family somewhere else to live, only that's not enough. Moo-hyul wants to leave his service entirely.
"Do you remember why I followed you, Your Highness? For politics that would make the people smile. But, Your Highness, who… is smiling right now? Have you seen someone smile? Would I find satisfaction by being at your side?" This comes with a flashback of a young Moo-hyul pledging to Bang-won that he'd find satisfaction in serving him as long as he kept his promise to make the people smile.
And Bang-won, in a surprisingly heartfelt moment of selflessness, gives Moo-hyul permission to leave before he changes his mind. He also sends gifts to go with him and Grandma, which is the reason he was in Banchon in the first place. Aww.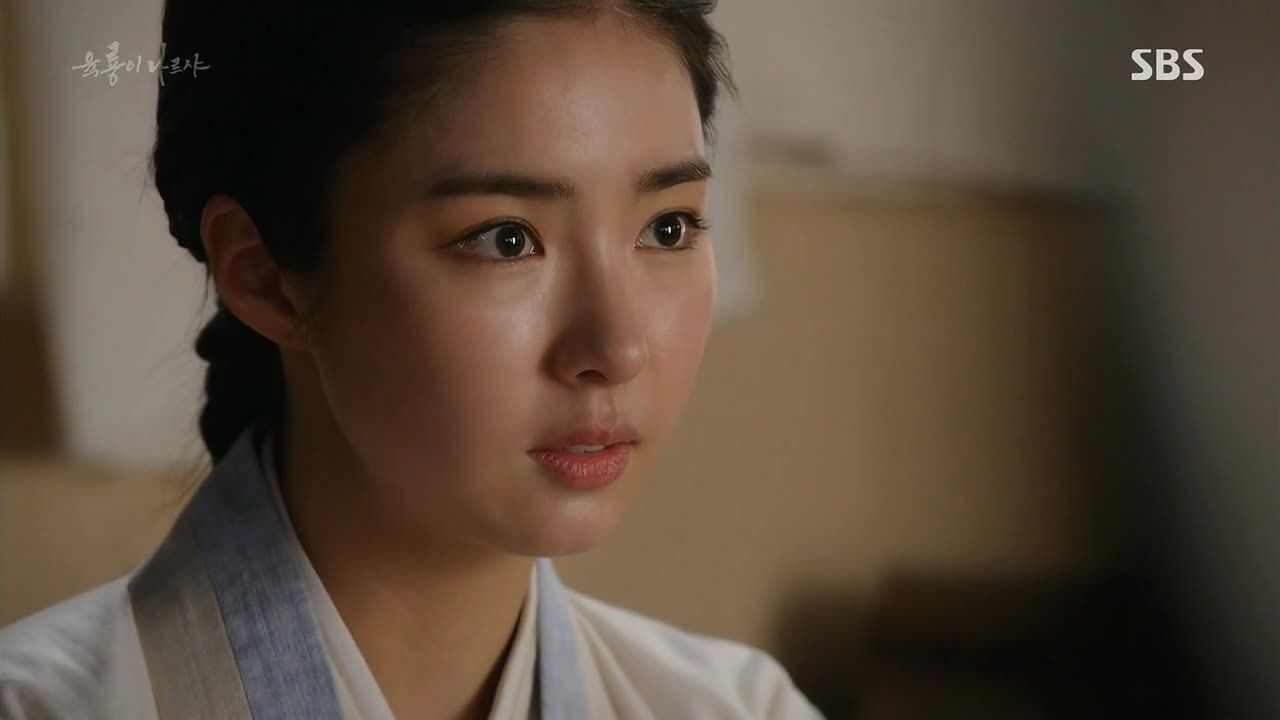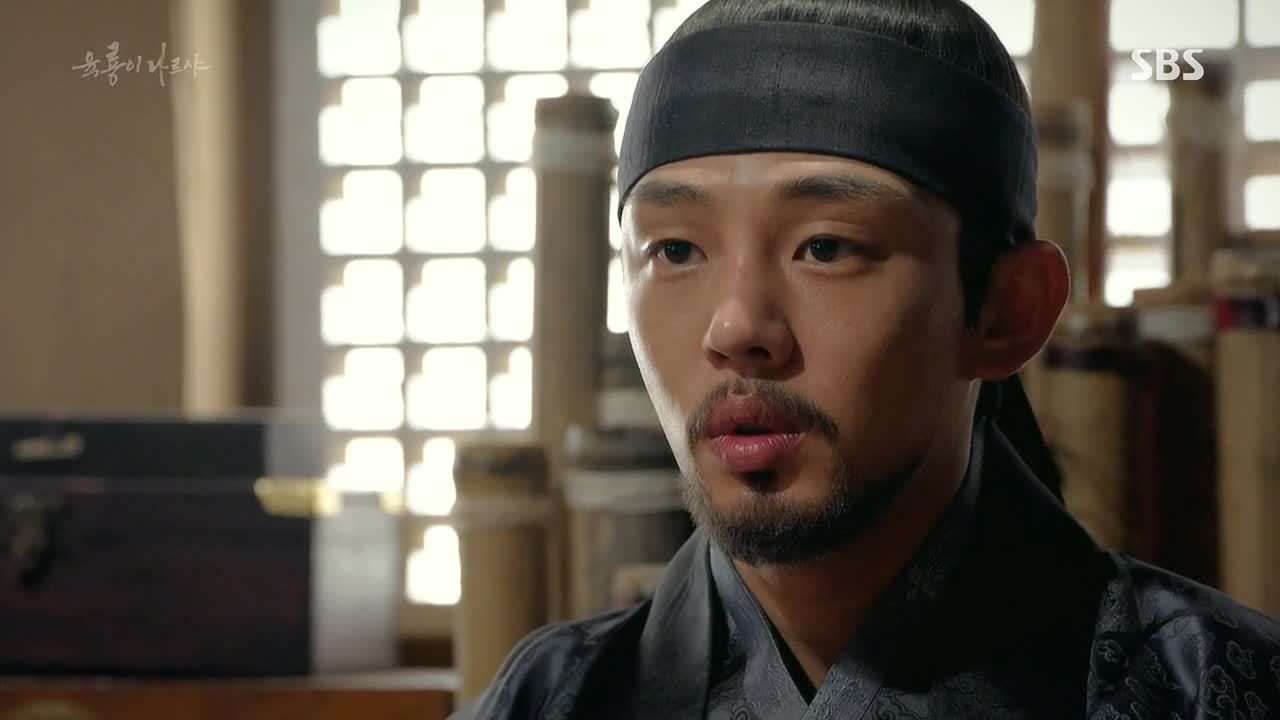 Boon-yi catches him on his way out of the village and entreats him to save the people of Banchon, a request which he claims he can't fulfill. He told her to do her best to survive, so why didn't she?
To this, Boon-yi says that there was no chance for them as long as they once had ties to Jung Do-jeon. After a brief moment of silence where they both just stare at each other, Bang-won asks, "What… is that look in your eye? 'Spit out Bang-won, you bug!' Why not say that?" Has he failed to notice that Boon-yi always has the same look in her eye?
As for why she's not ordering the bug in his heart to spit him out, Boon-yi only says, "What meaning would a childish joke like that have now?" Bang-won acts like he wasn't at all counting on her to do anything like that, when in reality, he's feeling more isolated than ever before.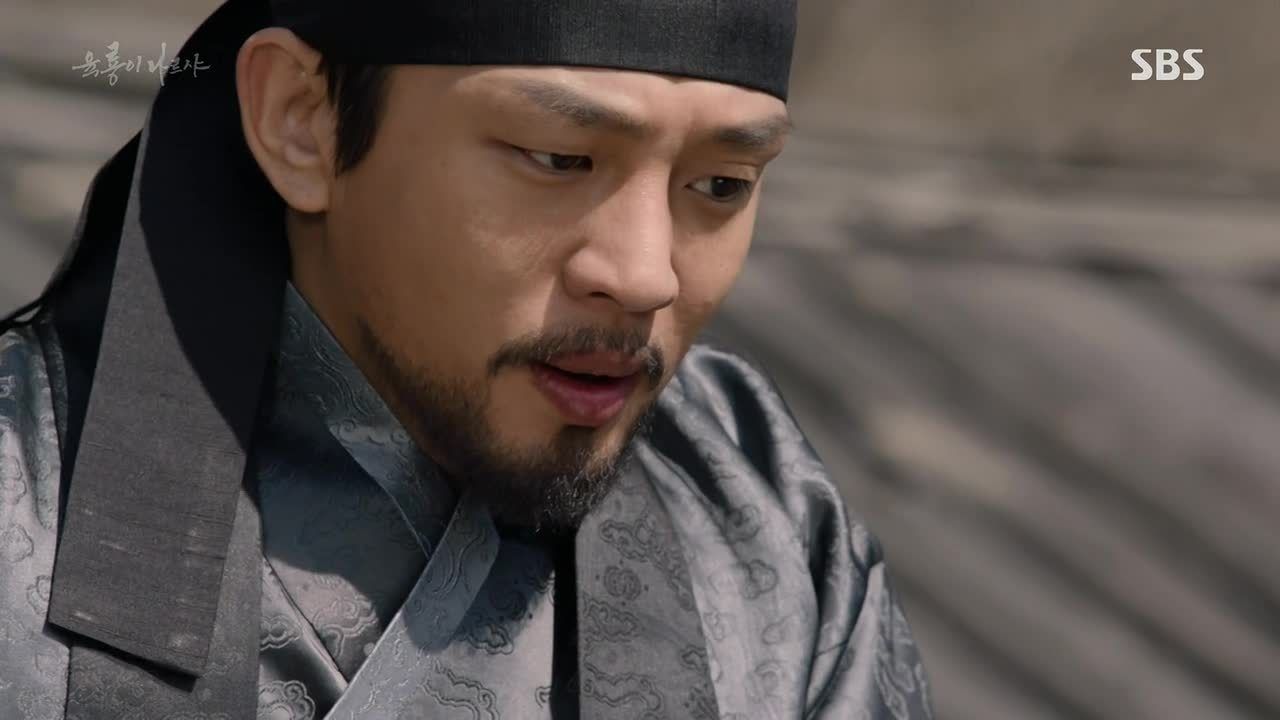 That fear of being abandoned has always been his greatest fear, and it's crippling him now to think of all that he's lost—Young-kyu, Jung Do-jeon, Officer Nam, Yeon-hee, the carefree relationship he had with his brothers and father, Moo-hyul, Bang-ji, and Ji-ran. The list goes on and on, but basically, Bang-won knows he has no one left.
But to really hammer that point home, Boon-yi echoes Moo-hyul's sentiments word for word when she says: "I will leave." With all her people, of course—they'd leave and never come back. "No, stay with me," Bang-won replies. "Marry me."
Then, seeming to realize how ridiculous that sounds, Bang-won tries backtracking, only to be completely taken aback when Boon-yi replies, "I'll do it. If you tell me to stay by your side, I will. If you tell me to marry you, I will do so. I will do whatever you say. So please… release the people of Banchon."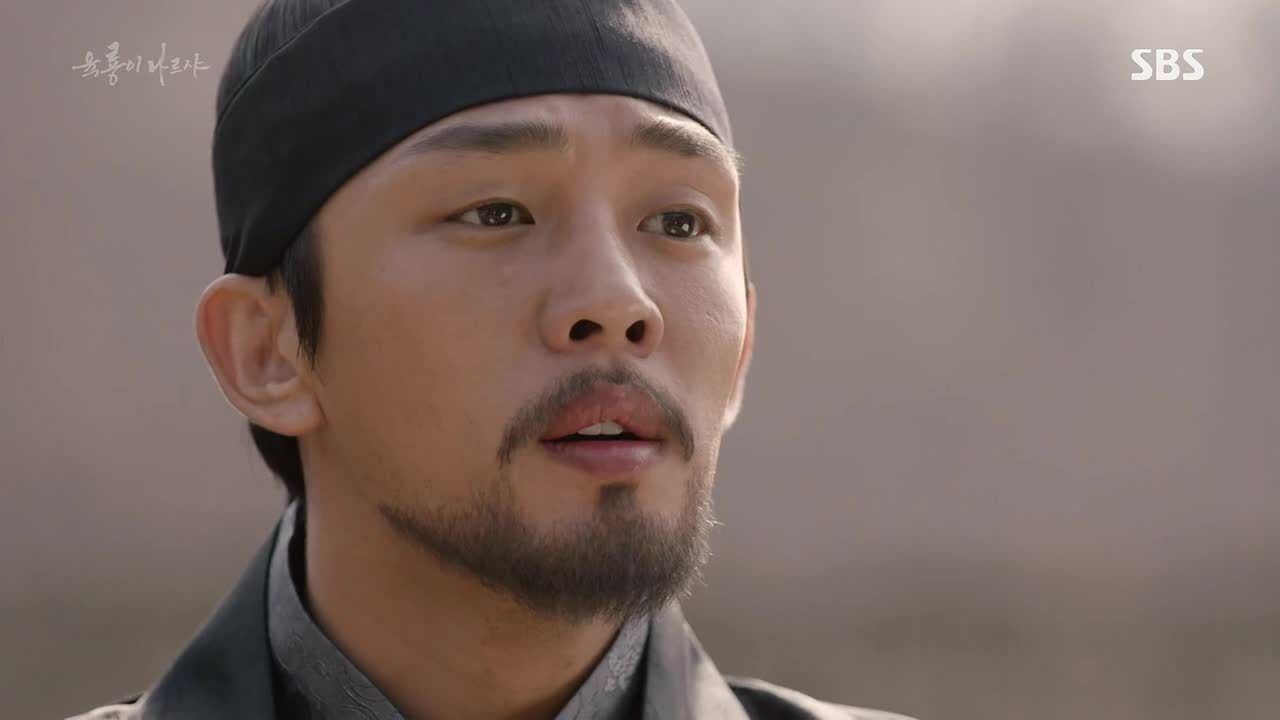 When asked why she would make such a sacrifice for the people of Banchon, Boon-yi answers that on the day Jung Do-jeon died, she met with both him and her brother. She could've told them about the weapons cache then, but didn't because of what she thought would happen to their country and to Bang-won if she did.
"Why did I do that? Was it because I love you to death, and did not care whether my brother lived or died? No. I did it because, if it was discovered that there was an armory in Banchon, its people would suffer. But one way or another, it still ended this way. Ultimately, the people of this generation could do nothing," she adds solemnly. Which is all the more reason she can't turn away from her people.
But that's not good enough for Bang-won, since he remembers her as someone who wouldn't give even with a sword held to her neck. "You told me that you would not marry me even if you were to die. You were like that. But… without any feelings at all, you would marry me for that measly reason? Why?"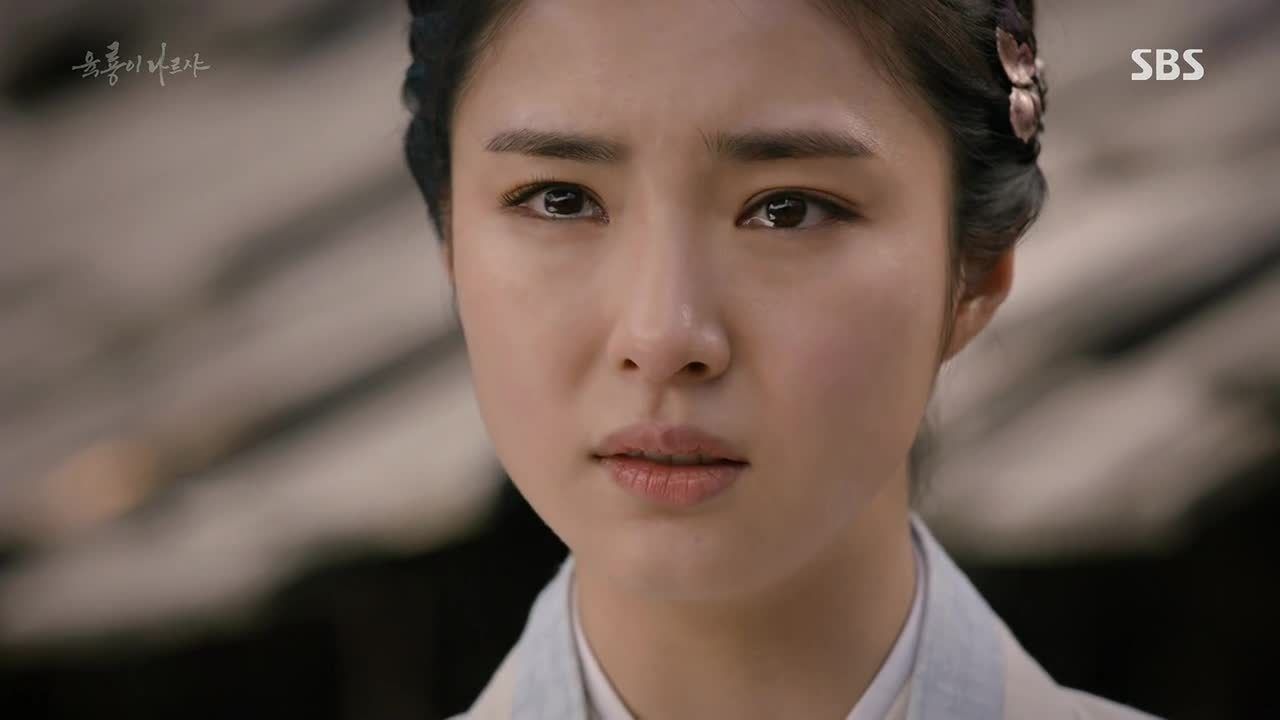 "Because you are a man with power," she replies, her eyes growing wet with unshed tears. He flashes back to when she'd first told him that, years ago, which is when he'd told her that he wasn't like that. Now, he is everything she fears, since he has the power to make her and her people disappear without a trace.
This affects Bang-won more than she'll ever know, since all he can think of is how he lived his life trying so hard not to be that kind of person to her. In that regard, he knows he's failed, and so he returns to her after taking a long moment to tell her that she's free to leave with her people. He'll have them all released.
Afterward, he thinks to himself, "Moo-hyul, Boon-yi… I will get stronger now, won't I? And… I'll be lonelier." Ain't that the truth.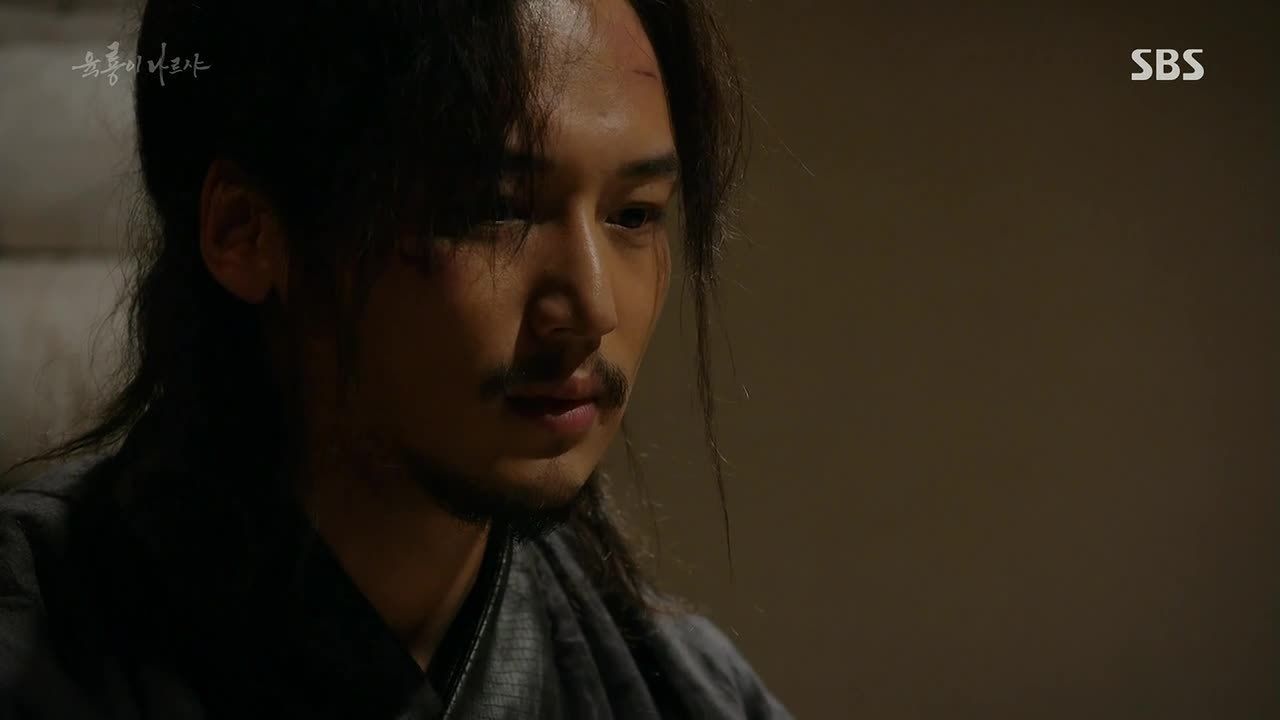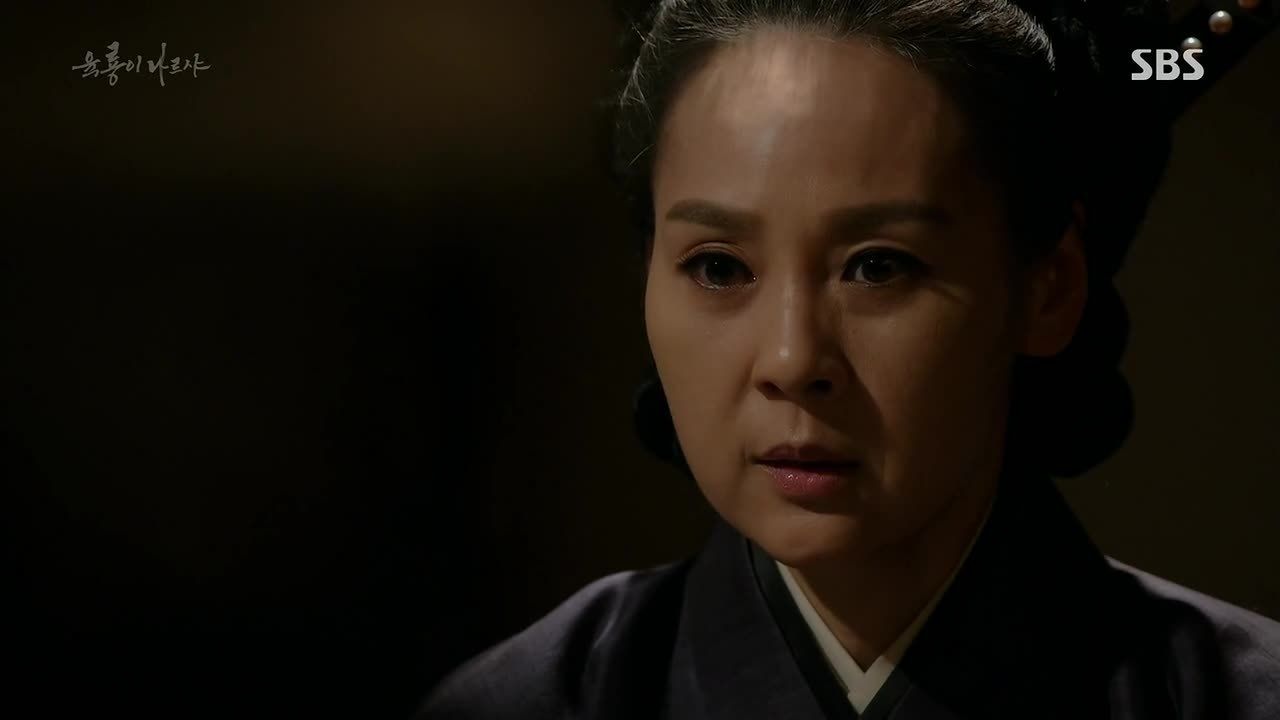 He seems to take Nameless' invitation to attend a banquet without suspicion, and since Moo-hyul's leaving him, Nameless sees this as a perfect opportunity to have Bang-won killed, and to blame it on Bang-ji in the process. Yooksan thinks this is because she somehow doesn't know Bang-ji is her son, when in reality, she wants to create a way for Bang-ji to get out of the country. Two birds, one unwanted son.
Yeon-hyang tells Bang-ji when and where he can find Bang-won, since he'll be the one to actually do the killing. She urges him to flee with her to Ming after the deed is done, but he tells her that their connection ends once this is done.
On the night before they're set to leave, Moo-hyul and Boon-yi come to pay a visit to Bang-won, only to be turned away at the door by Da-kyung. He can't bring himself to face them.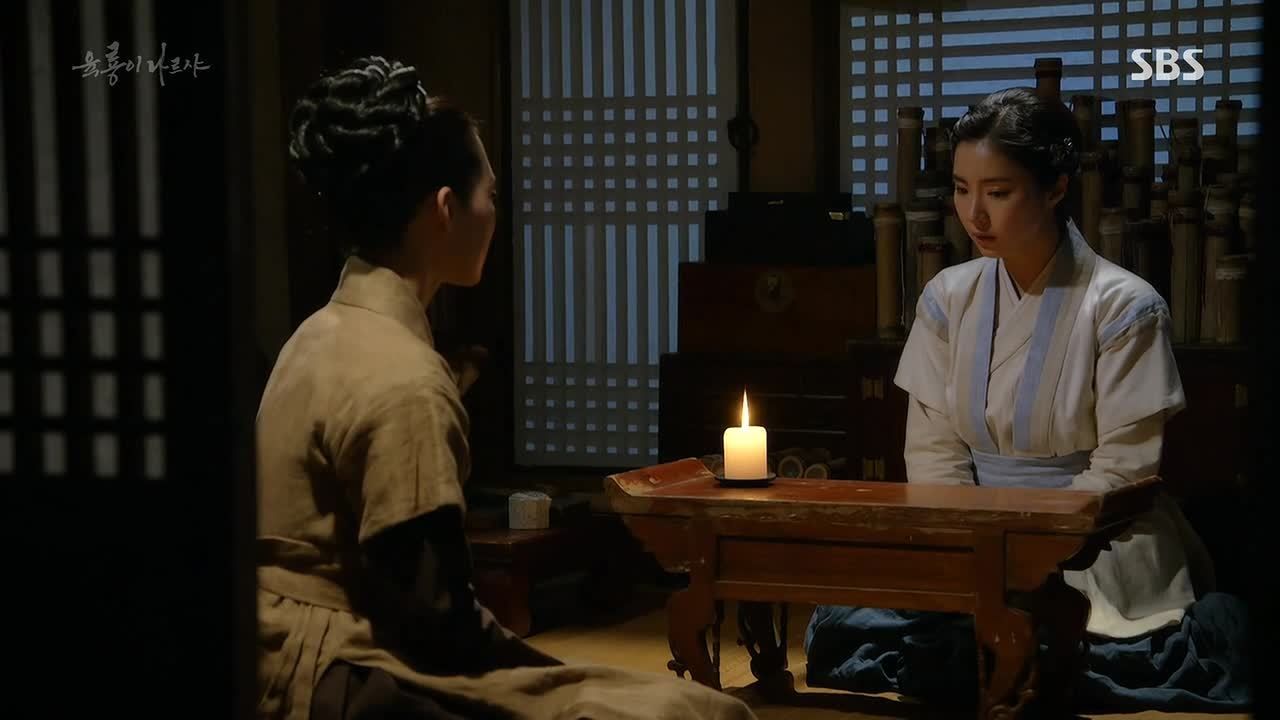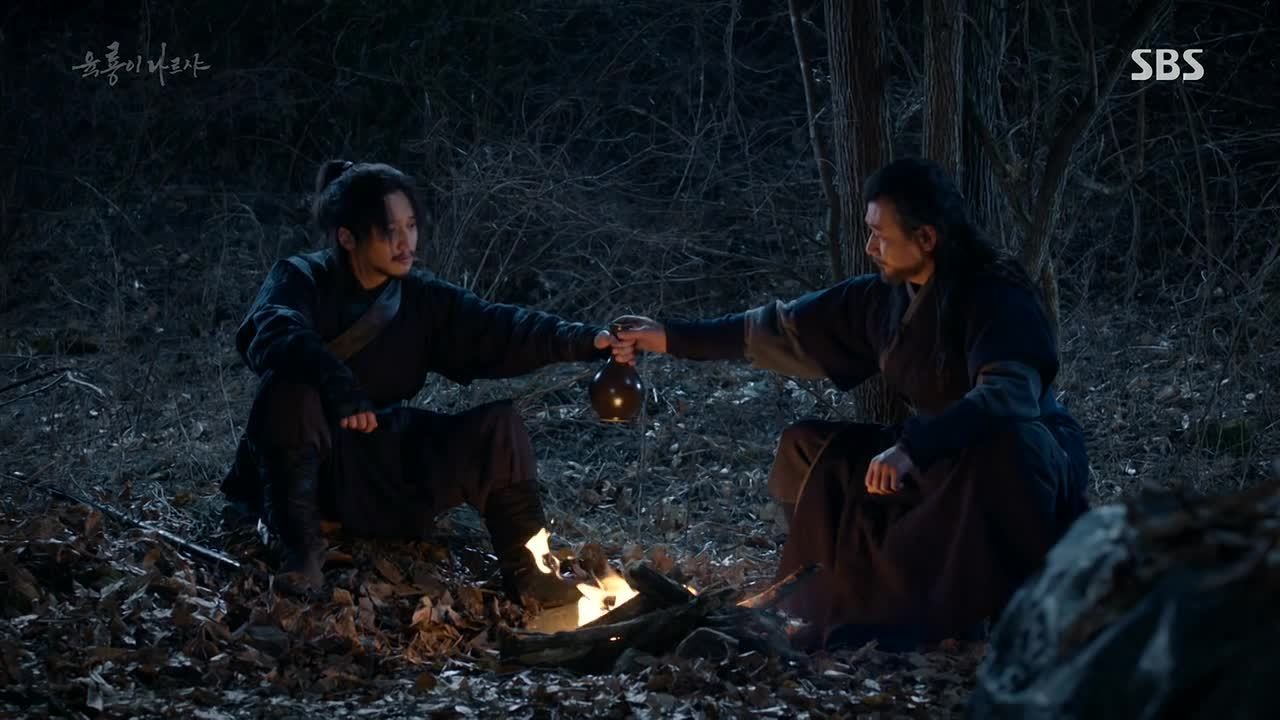 Boon-yi meets with Sa-kwang, both commiserating over their recent losses. She offers to take Sa-kwang with the rest of the villagers away from Banchon, but the swordswoman says she has something she must do the next day. "Five. I am going to ask five people to take responsibility." Ruh roh.
Gil Sun-mi and Bang-ji also have a little chat that night, with the former waxing poetic about how there are some people in the world who use, and others who are used. People like them have no choice but to be used, but he has to admire his late (great) brother for rising above that and living for himself.
As to why this matters to their conversation, Gil Sun-mi asks whether the revenge Bang-ji's planning to take is for his own sake, or someone else's. Is he using, or being used?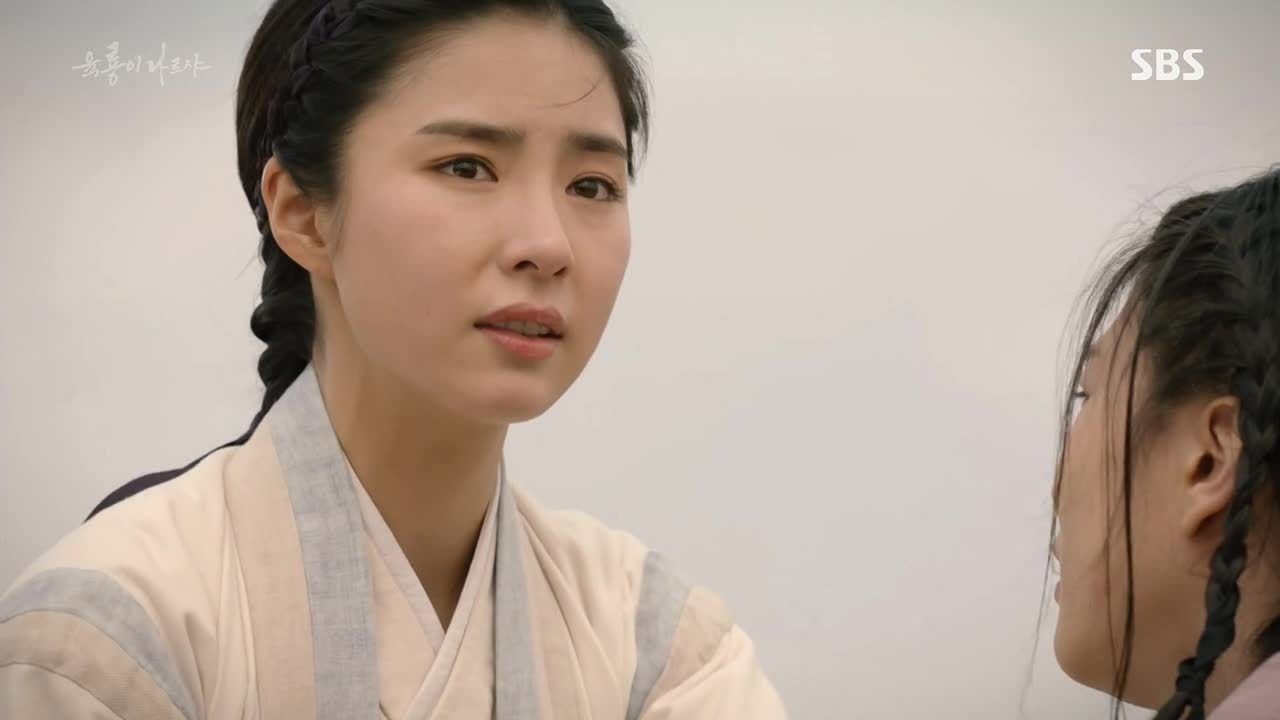 Bang-won keeps his word and has all the Banchon villagers released from prison, and they realize once they get to the port that Boon-yi helped secure their release. Gab-boon is among them, though she had to be wheeled on a cart, her wounds still too fresh.
The banquet table is set for Yeon-hyang's meeting with Bang-won in a rather remote location, with enough cover to allow Bang-ji to watch from nearby. At the port, Boon-yi wants to wait for Sa-kwang (of course, not knowing she's the Cheok Sa-kwang), only to grow suspicious when one of the men tells her that she asked a lot of questions about the weapons cache just yesterday…
Moo-hyul, Grandma, and Master Hong all pack up for their trip, while Boon-yi receives a letter from Sa-kwang, bidding her farewell. And also, telling her that she's from Goksan, which gives Boon-yi confirmation of who she really is. Coupled with the fact that she wanted to know where Bang-won was going to be, Boon-yi leaves her people in the boats and heads off for the banquet location.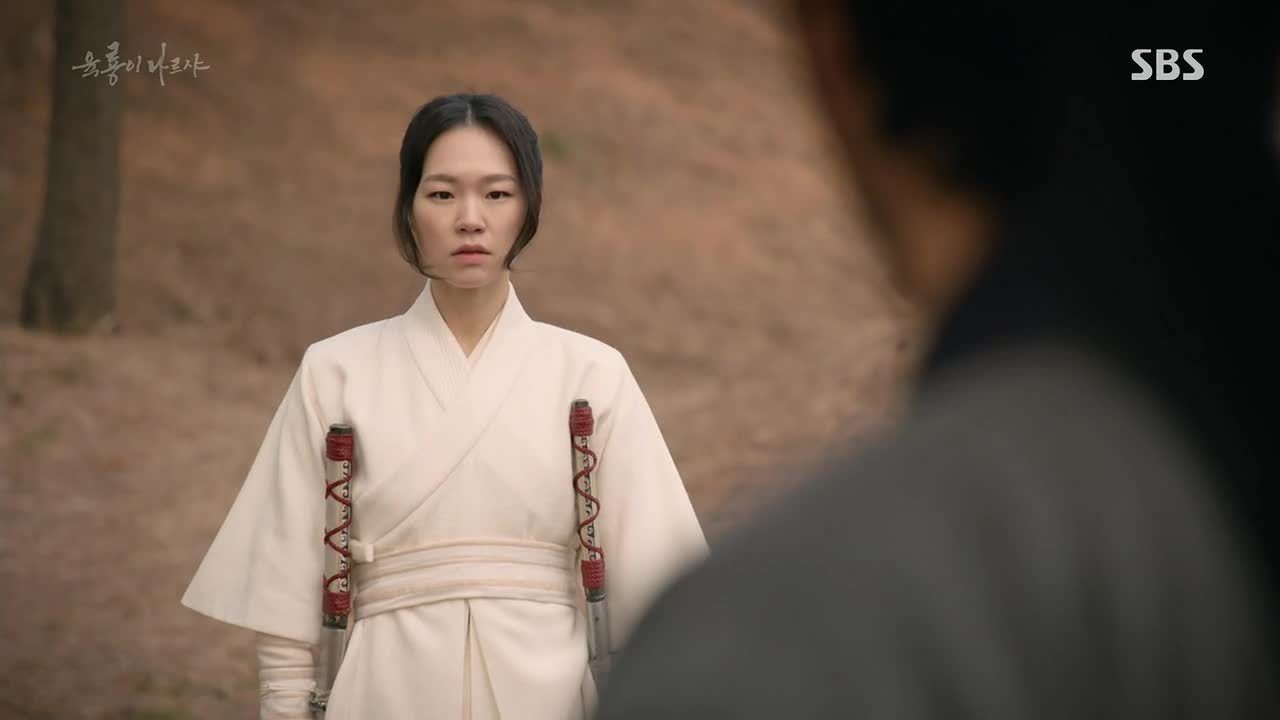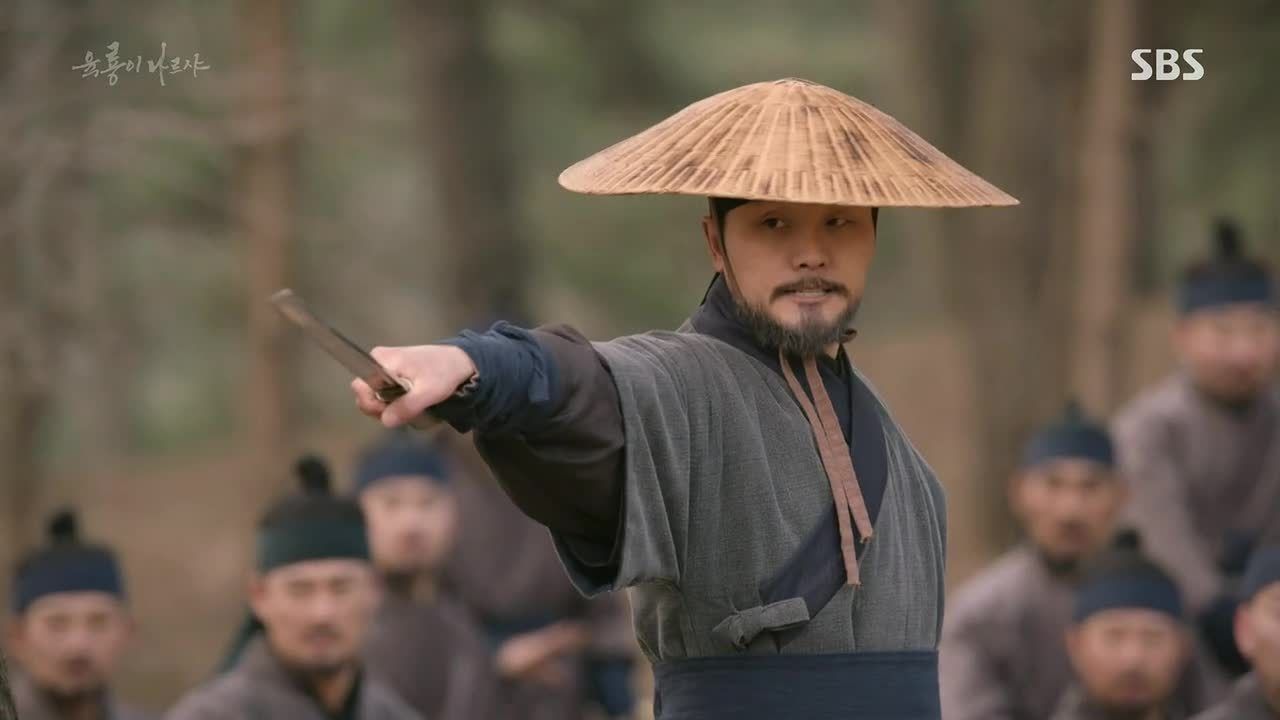 Bang-won and Ha Ryun join Yeon-hyang and Yooksan at the banquet table, sending out their guards in the process. While they endure the most awkward few minutes of their life, Moo-hyul tells Grandma that he can't leave without saying goodbye to Bang-won first. He promises to come right back after doing so.
Boon-yi sees Nameless soldiers near the banquet hill and knows Bang-won is in some serious trouble. But it's not the soldiers he needs to be afraid of—it's the colorless, odorless poison Yeon-hyang seeks to poison him with. The Nameless goons only want to remove Bang-won's guards from the equation.
They have unexpected competition in the form of Sa-kwang though, since she wants a clear path to revenge when it comes to Bang-won. She takes on their whole contingent single-handedly, as we quick cut back to the banquet, where the poisoned drinks are poured…
…But mere moments before Bang-won can take a sip, they're interrupted by Boon-yi's arrival. She's just as surprised to see her mother there as her mother is to see her, which leaves her unsure on how to proceed—she can't reveal that Sa-kwang is coming if Sa-kwang is with Nameless. But if she just tells Bang-won that he's in danger, it'll do no good when he doesn't have Moo-hyul to protect him.
Speaking of, Moo-hyul comes across the contingent of Nameless soldiers in the forest, all dead with their throats cut in Sa-kwang's signature style. Now that he knows Bang-won is in danger, he starts running for the hill.
Boon-yi can't bring herself to say anything too literal, so she chooses instead to say something only Bang-won would understand, in asking the bug that's swallowed Bang-won to spit him out. It takes him a second, but he understands she means something's up, and casts a suspicious look down to his cup.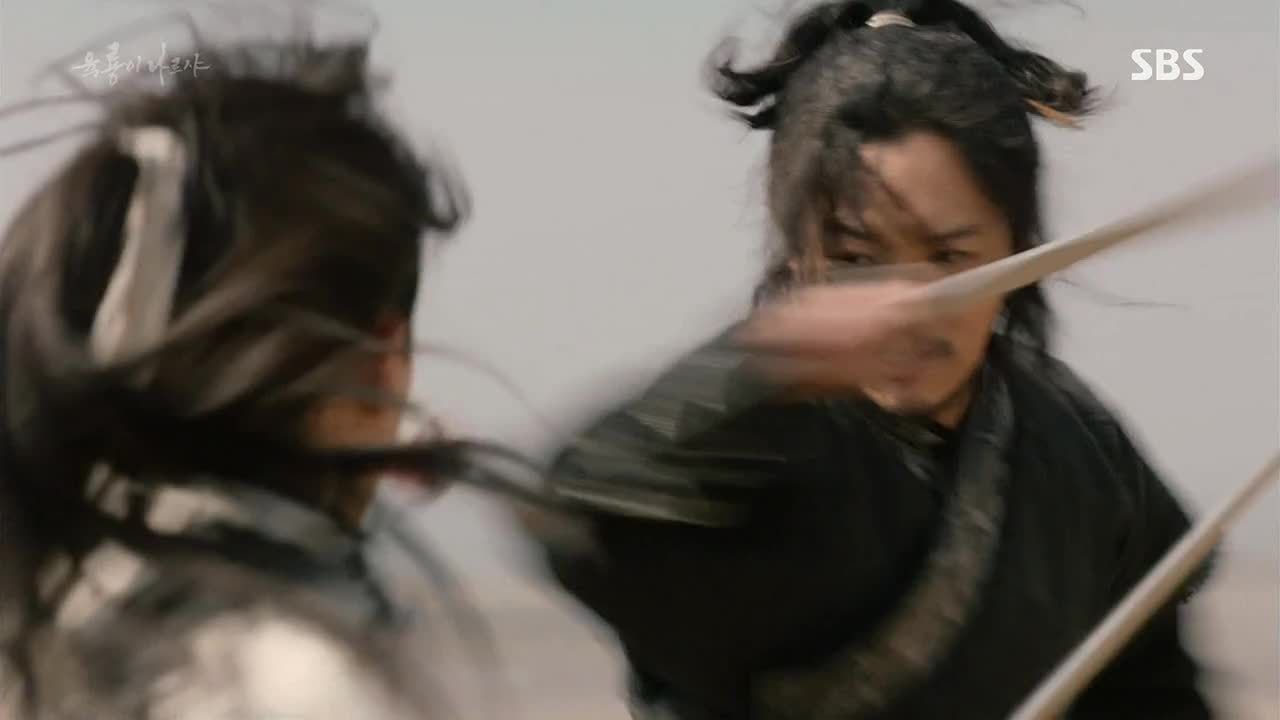 He acts cavalier about it all, though his actions still arouse suspicion from Yeon-hyang and Yooksan. He takes her and Ha Ryun out of the tent for a powwow that's really just an escape attempt, but the three of them don't get very far before Nameless' personal guards are called into action.
Bang-won's guards are killed by the overwhelming force rather quickly, which is when Bang-ji makes his grand and violent entrance. He stops dead at the sight of Boon-yi, not having expected to see her here, and in the lapse, Sa-kwang attacks.
She spins with her double swords, cutting down the guards like wheat. She sets her eyes on Yeon-hyang and Yooksan, forcing Bang-ji to step in and fight her in order to protect his mother. Bang-won takes the opportunity to grasp Boon-yi's hand and run.
Though they evade the guards sent after them, they're unable to escape Gil Sun-mi, who's fully ready to send them to their graves. Great timing for Moo-hyul, who remembers his last encounter with Gil Sun-mi (and how he was sorely outmatched), and uses the same move Gil used on him to blow him backward with just the sheer force of his strength. He's learned a lot since then, that's for sure.
Both Bang-won and Boon-yi are happy to see him, and Moo-hyul is just as happy to be back where he belongs. As to whether he can get them out alive, Moo-hyul strengthens his stance and roars, "WARRIOR MOO-HYUL! I will follow your order without mistake!"
"The Sixth Dragon: Moo-hyul, the greatest swordsman of Joseon. Future protector of the King Sejong the Great, Lee Do."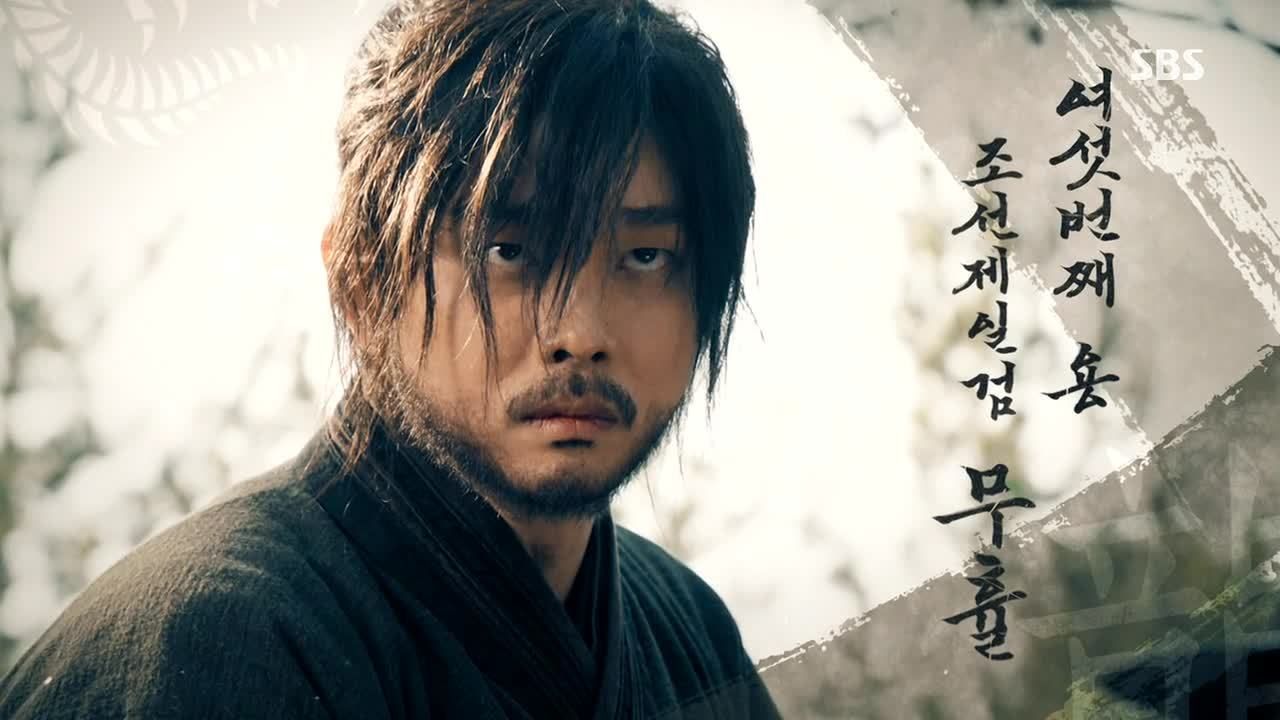 COMMENTS
Well it's about damn time! I guess this was the show's last chance to introduce Moo-hyul via chyron before the end, because it'd shift the focus some if they were to have saved this for the very last moment. And truthfully, we all know that there were episodes which would've better suited this introduction, but it is what it is. At least he got it while returning to serve his original master and friend, even if those loyalties may change down the line.
Bang-won definitely earned more pity points for being rather selfless despite himself, even though he didn't come to the conclusions he came to this hour instantly. It's an indicator of his growth as a character that he went from being young and self-assured—yet so desperate to keep people by his side that he'd even gag Boon-yi and make her swear to stay—to being older, wiser, and in some ways, more resigned.
In his younger days, he would've done anything to convince Boon-yi and Moo-hyul to stay, since he did do and say a lot of things in order to keep the two of them in his orbit. We know as well as he does that being abandoned and lonely is his greatest fear, yet he held Moo-hyul's well-being above his own when he let him go. He knew he'd be left with nothing and no one, but he also knew he couldn't force Moo-hyul to stay.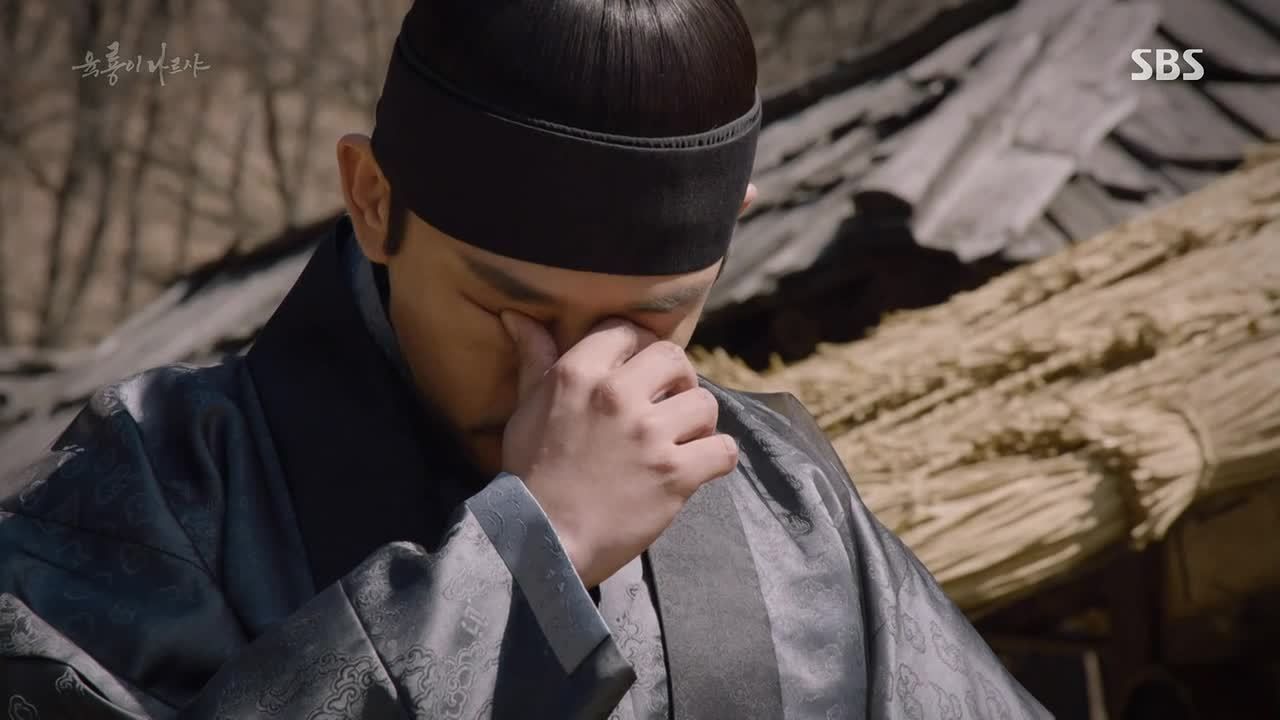 This point was only driven home when he was faced with the exact same situation with Boon-yi, and after much agonizing, he still came to the same choice. You could see the internal war going on as to whether he could or should keep Boon-yi by his side by literally negotiating her terms of surrender, and for the briefest of moments, I really thought he would try. Not because he's such a tyrant or because he doesn't care, but because he does, and wouldn't know how else to keep her.
So the fact that he let her and her people go speaks volumes to the man he's become, even if that man is capable of killing his own younger brother in cold blood. What's most interesting with Bang-won is that his actions would traditionally make him a villain, yet we're given such introspection into the way his mind works that we can't, in good conscience, actually vilify someone so pitiful. Maybe he is some sort of psychopath in his own right, but he'll carry the guilt of what he's done and who he's lost with him forever, which is its own kind of personal hell.
Especially for someone who fears nothing more than being alone, which we know he does. Well, I suppose if he really feared abandonment, then he'd make it so that no one would have to abandon him—which kind of makes you wonder, with Moo-hyul calling him out for changing his stance on politics, why Bang-won is still in this to win this. Even if it comes at the expense of losing everything and everyone he's ever loved, what does he think comes at the end of this road? Does he still think that, once king, he can make the difference he's always wanted to make? Or is it just an obsession at this point, something he's given too much up for just to let it go now? Only one episode left to find out.
(And also, I know you guys have been super cool about this thus far, but this is where it really matters: NO SPOILERS PLEASE. I promise I'll get to the finale as fast as I can, so y'all just hold down the fort in the meantime. Warrior Moo-hyul, out!)

RELATED POSTS
Tags: Byun Yo-han, featured, Kim Myung-min, Shin Se-kyung, Six Flying Dragons, Yoo Ah-in