Jackpot: Episode 4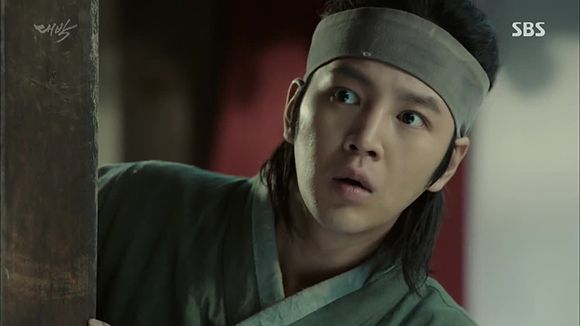 Our charismatically dim hero finds more in the big city than he initially bargained for, and goes from one extreme to the next as he finds a potential wife, spectacularly fails to woo her, and then has a complete mental breakdown over it, replete with long bouts of crying and an existential crisis. It's actually a lot more fun than it sounds, and a lot more emotionally disarming than you'd expect.
SONG OF THE DAY
Ryeowook – "어린 왕자 (The Little Prince)" [ Download ]
Audio clip: Adobe Flash Player (version 9 or above) is required to play this audio clip. Download the latest version here. You also need to have JavaScript enabled in your browser.

EPISODE 4 RECAP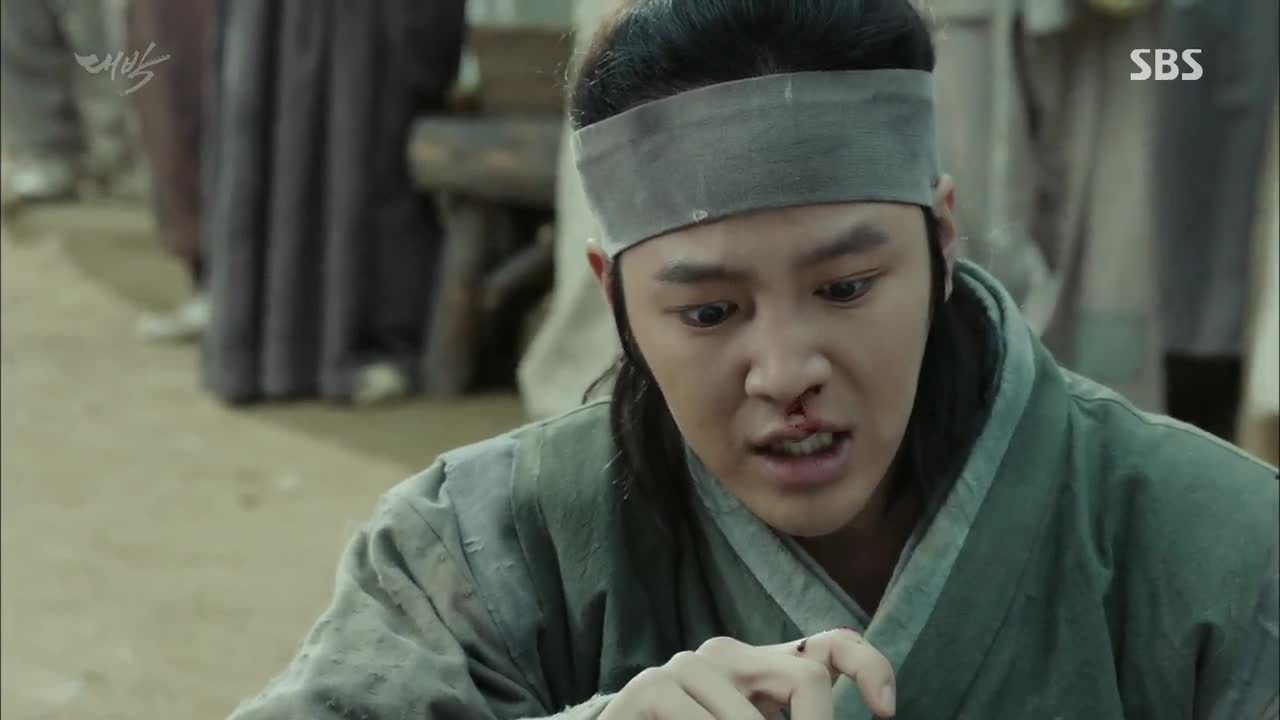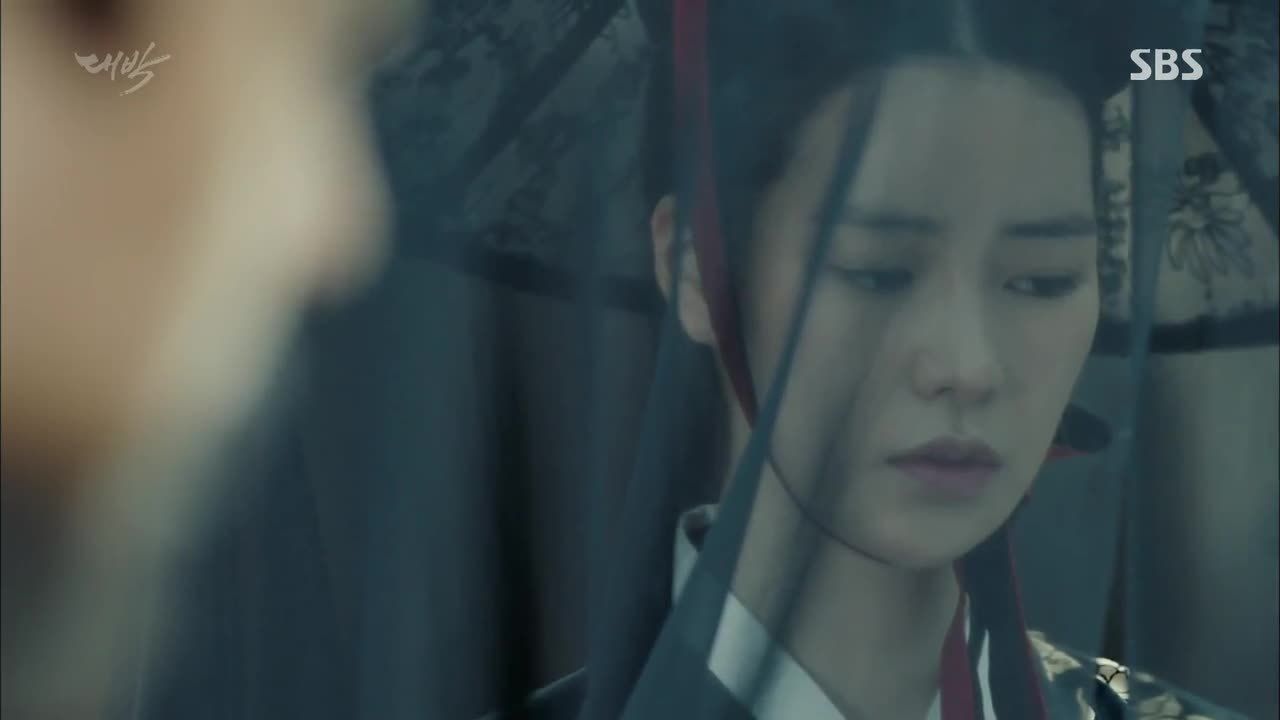 Keddong ends up so stunned by Dam-seo's beauty that he falls flat on his bottom, his jaw hanging open as she dismounts from her horse. He pulls himself together in time to save her from one of Hong Mae's thugs, though he's swiftly thrown on his back by one of her other, more experienced thugs.
He'd like to believe he's a good fighter, when in reality, he ends up flailing like a fish on land. All his attempts to man up in front of Dam-seo just end up embarrassing him instead, and the bloody nose doesn't help.
Dam-seo struts into Hong Mae's casino like a true regular, and it seems likely, when the proprietor herself instantly recognizes her and makes way. Keddong follows, looking just as wide-eyed at all the games of chance as he was with Dam-seo.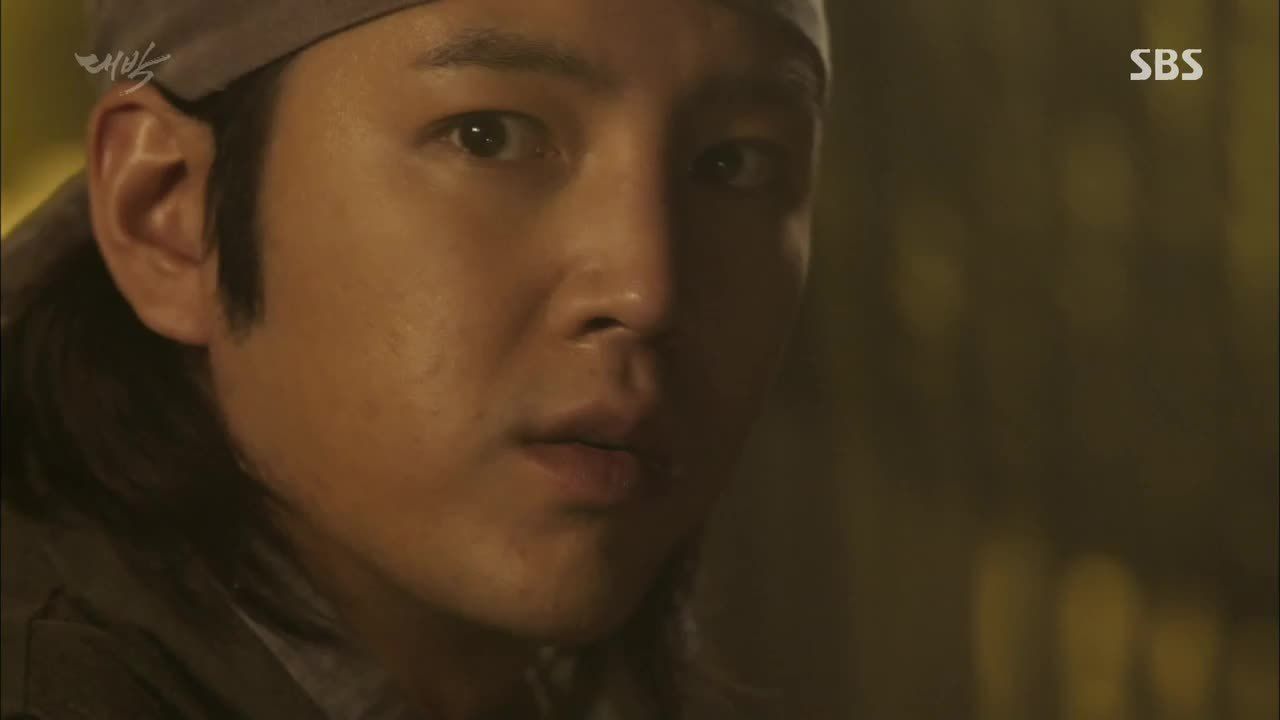 She finds Injwa inside at a card table, only for their party of two to be interrupted by Keddong. Thoroughly unrefined and shameless, he gobbles up all the food at the table, and makes Dam-seo hide her hands in embarrassment when he calls them out for looking calloused—certainly not the hands of the refined lady she looks to be.
He guesses that Injwa must be her Tujeon teacher, but scoffs that she should be getting married instead of playing cards. Commenting on the strange gleam in Injwa's eyes, he meets them dead on, though he isn't fazed by the scary music that accompanies the look.
Likewise, he doesn't take the overt hints to leave, and says that he has a right to be at their table because he's decided that he wants Dam-seo for a bride.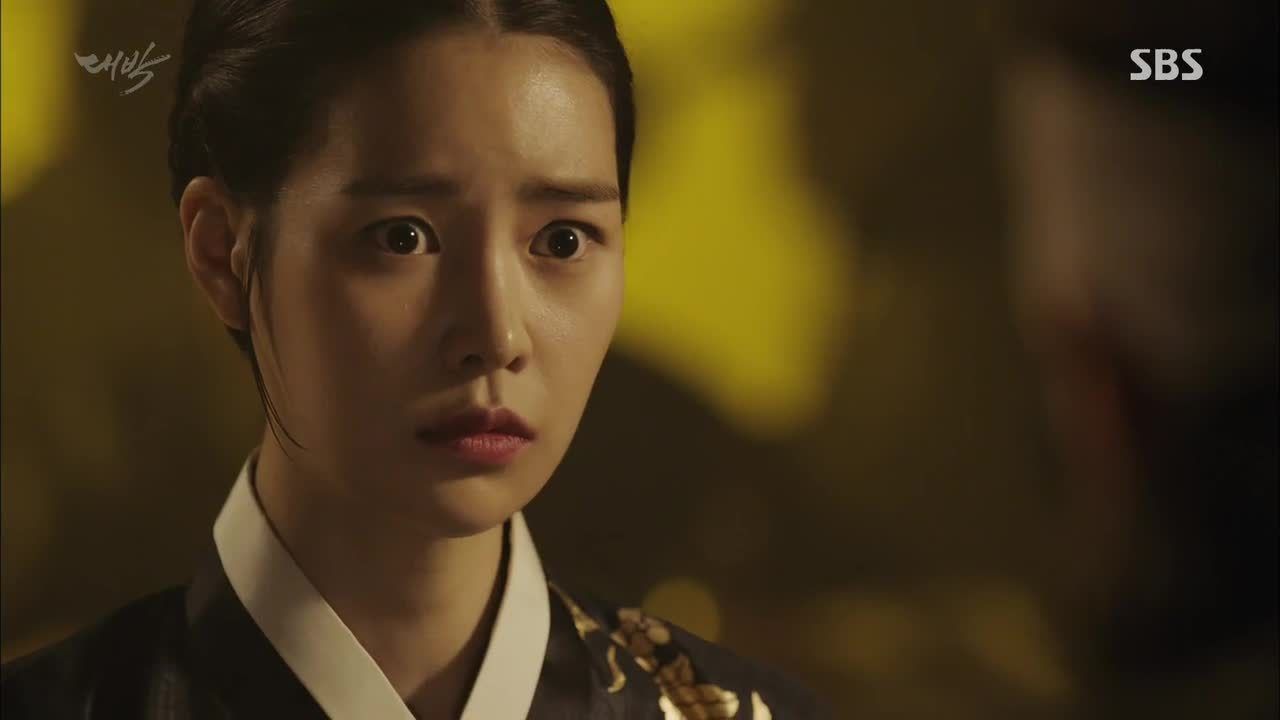 She's understandably infuriated at this statement, but Keddong seems pretty sure that what he's said will come to pass. Injwa just finds the display amusing and leaves, which means Keddong is stuck with the food bill. He did say he was eating with his "bride," didn't he?
After Injwa takes Dam-seo into the casino vault to entrust her with the accounting from now on, they return to the main floor to see Keddong taking a beating from Hong Mae and her thugs.
The one nyang his father gave him which he tries to stubbornly hold on to ends up rolling across the floor. Injwa picks it up, flips it, and tells Keddong to guess which side is facing up—he's a supposedly infamous gambler, after all.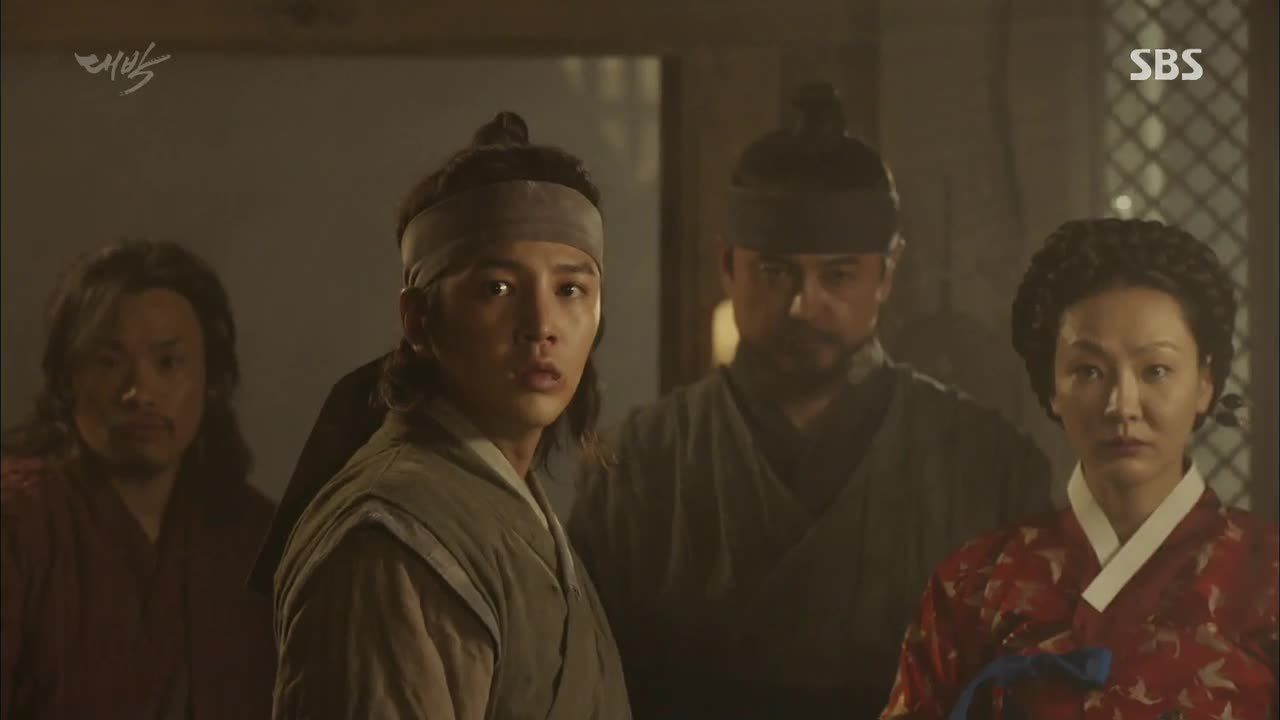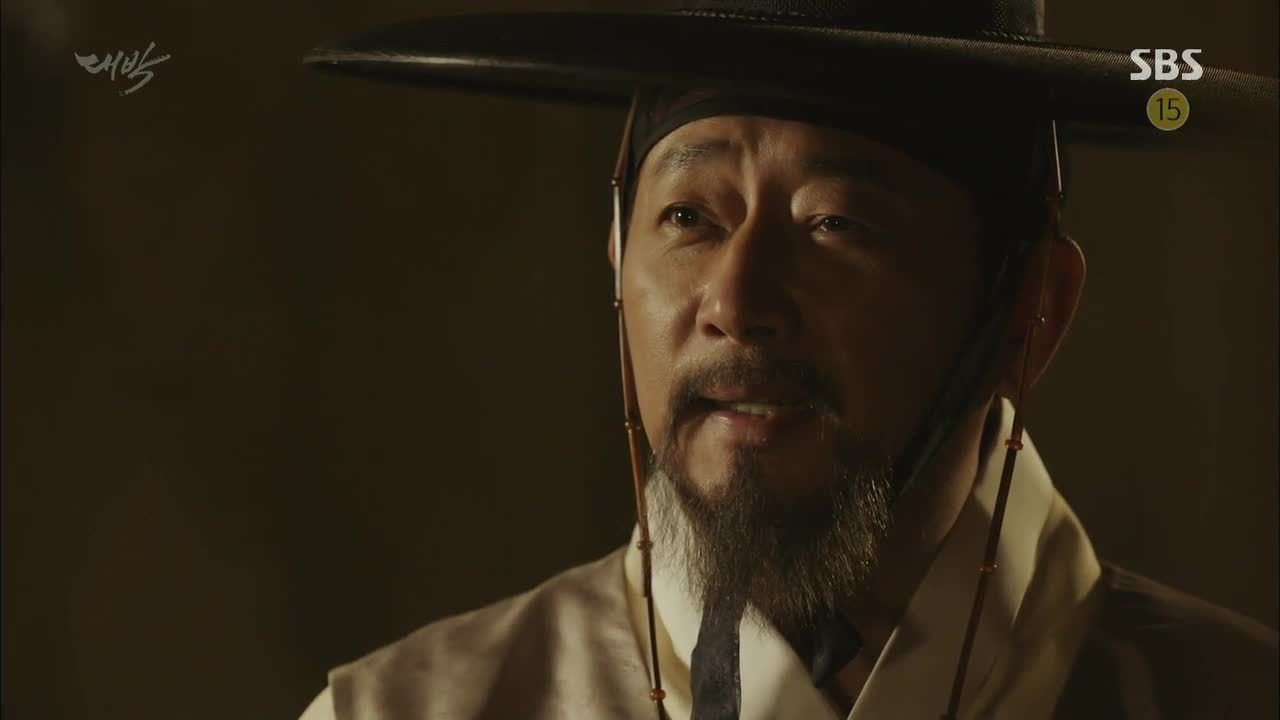 Keddong bets that the front side will face up, and wagers himself as a servant if he's wrong. It seems he's won the bet Injwa opens his hand and asks for his name, which Keddong hesitantly says, to raucous laughter from Hong Mae and her thugs at how ridiculous it is.
Still, Injwa seems to respect him for his bravado, and tosses the hard-earned nyang back to him. Keddong takes his leave, but not before reminding Dam-seo that she's his bride now, so she better act accordingly.
The disguised Prince Yeoning gets stinking drunk at a nearby tavern, but is saved from a brawl by his equally disguised guards. He stumbles off under the suspicious eye of Injwa's bodyguard, who we'll just go ahead and introduce as NAMELESS (Ji Il-joo).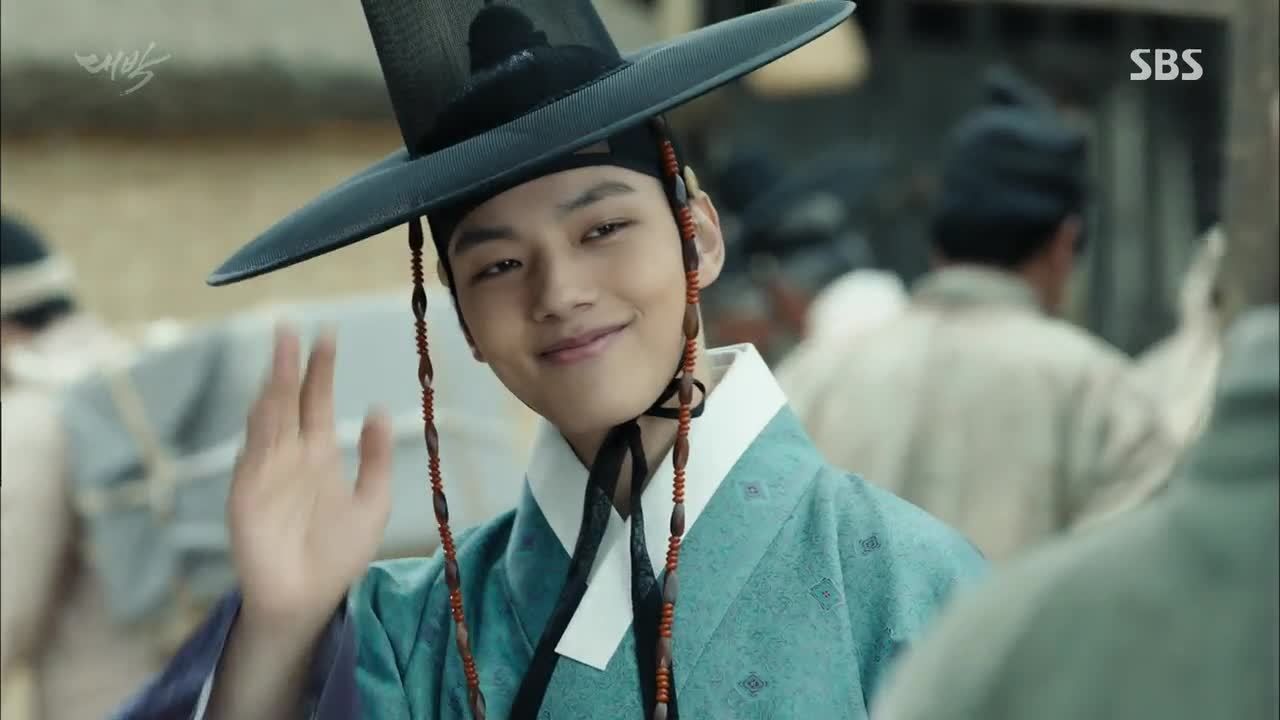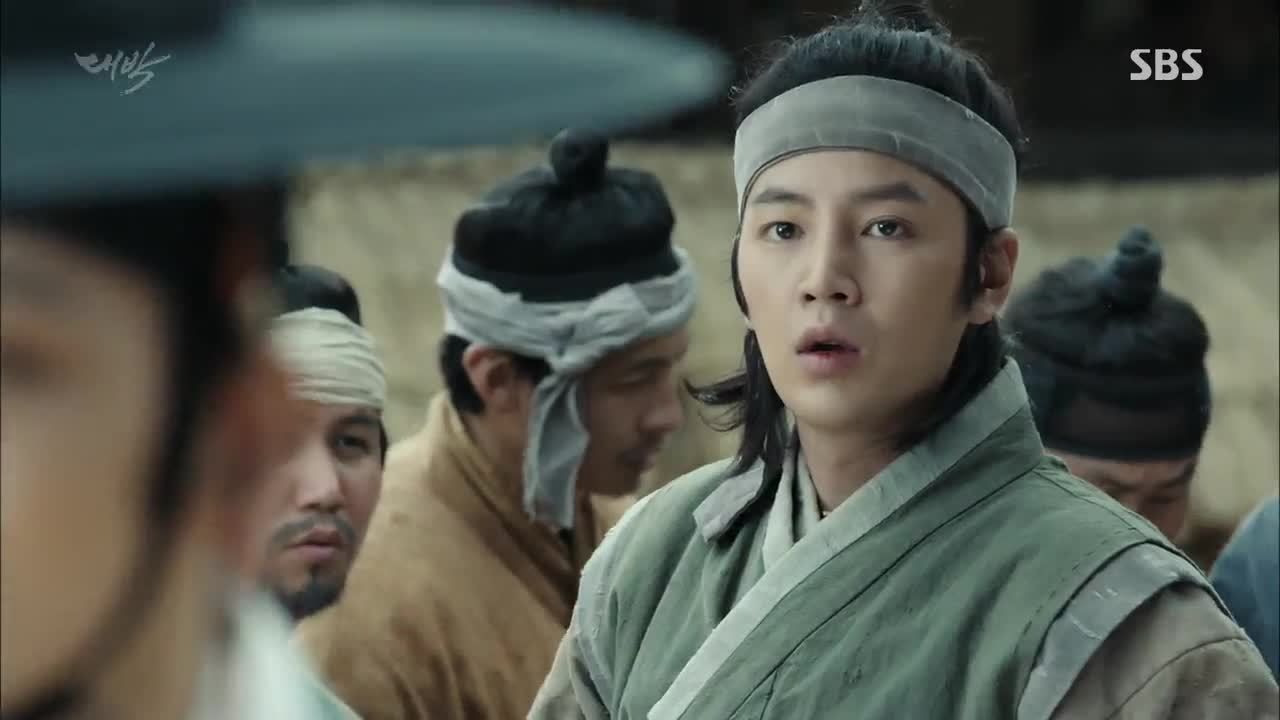 He ends up brushing past Keddong in his stupor, but both end up drawn into a nearby shell game. Keddong seizes upon the chance to double his money should he win and slams his nyang on the table in front of the cup he believes hides the treasure, only for Prince Yeoning to hiccup, "I don't think that's the right one."
Taking matters into his own hands, he moves Keddong's nyang along with a good handful of his own to the cup of his choice. But before the man can turn it over, a suddenly dead sober Yeoning stabs a dagger through the cup and orders the dealer to overturn the others first.
With some hesitation, the dealer does, revealing the other two cups to be empty. Yeoning takes his winnings and tosses Keddong his one nyang back, because he clearly needs it more.
While Nameless returns to Injwa to report on the drunken prince's antics, Keddong thinks about Dam-seo from his spot between Dad and Grandpa on the floor that night. He even hallucinates her image on the ceiling, and decides he best get some air.
But when he even sees her face on the face of the moon, he gives up resisting, and just smiles like a lunatic up at the sky.
The next morning, he stalks Dam-seo in the market, following her to an archery range where she acts as teacher to other female archers. He hides behind a tree with a plucked flower in his hand and practices how to ask her to marry him, and gets way too excited in the process.
An arrow flies into the tree near his face, and he falls down in shock. But when he sees Dam-seo approach, he's all silly grins, though he admits that he knew she was an archer by looking at her hands.
Dam-seo, unimpressed, tells him to leave her alone. He follows her doggedly, holding out the flower he gave her, only for her to turn and cut it in half with her sword. "It'll be your neck next time," she warns.
Of course, he just finds her prettier when she's angry, and continues doing exactly what she told him not to do by following her into a gibang. He's accosted by gisaengs eager to get the money they think he has, while Prince Yeoning parties elsewhere in the courtyard.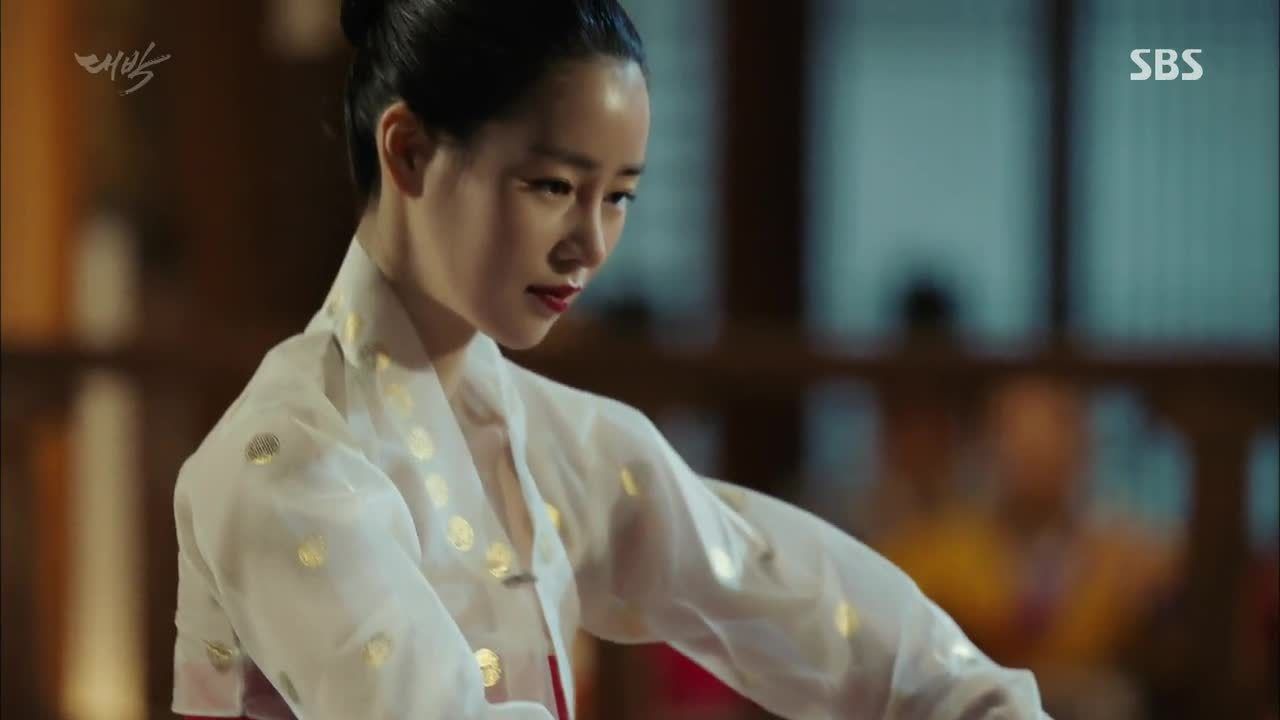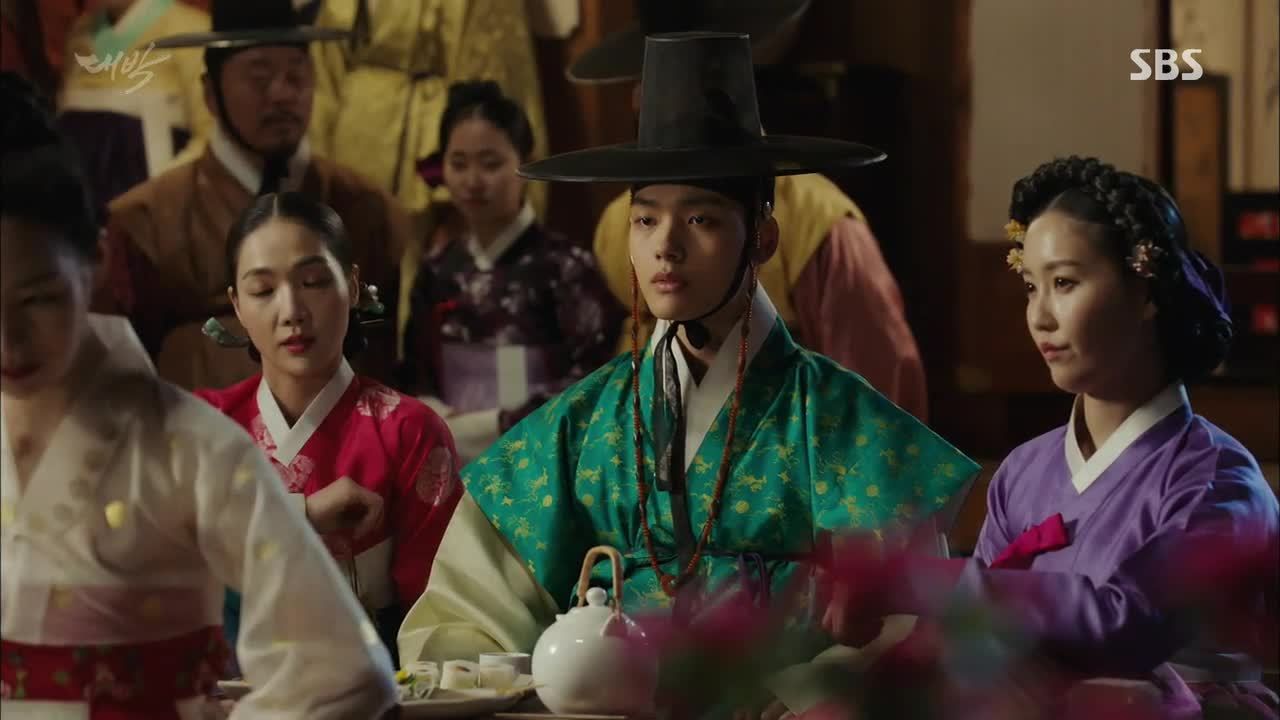 The shaman woman, the gibang's madam, introduces a dance performance by Dam-seo, which completely mesmerizes the two boys. Dam-seo looks very unhappy to catch Keddong's eye as she passes his table, but her purpose is Prince Yeoning, whom she's meant to entrance with tonight's performance.
"Prince Yeoning, the king's son. And my enemy," she thinks to herself as she descends the stairs toward him. She holds Yeoning's stare as she dances seductively just for him, sending Keddong into fits in the process.
He vaults across Yeoning's table to grab him by the collar, only for Yeoning to ask in a deadpan why he's so upset—is that woman his? Keddong throws one look back to her before declaring that she's going to be his wife, so he better not even look her way.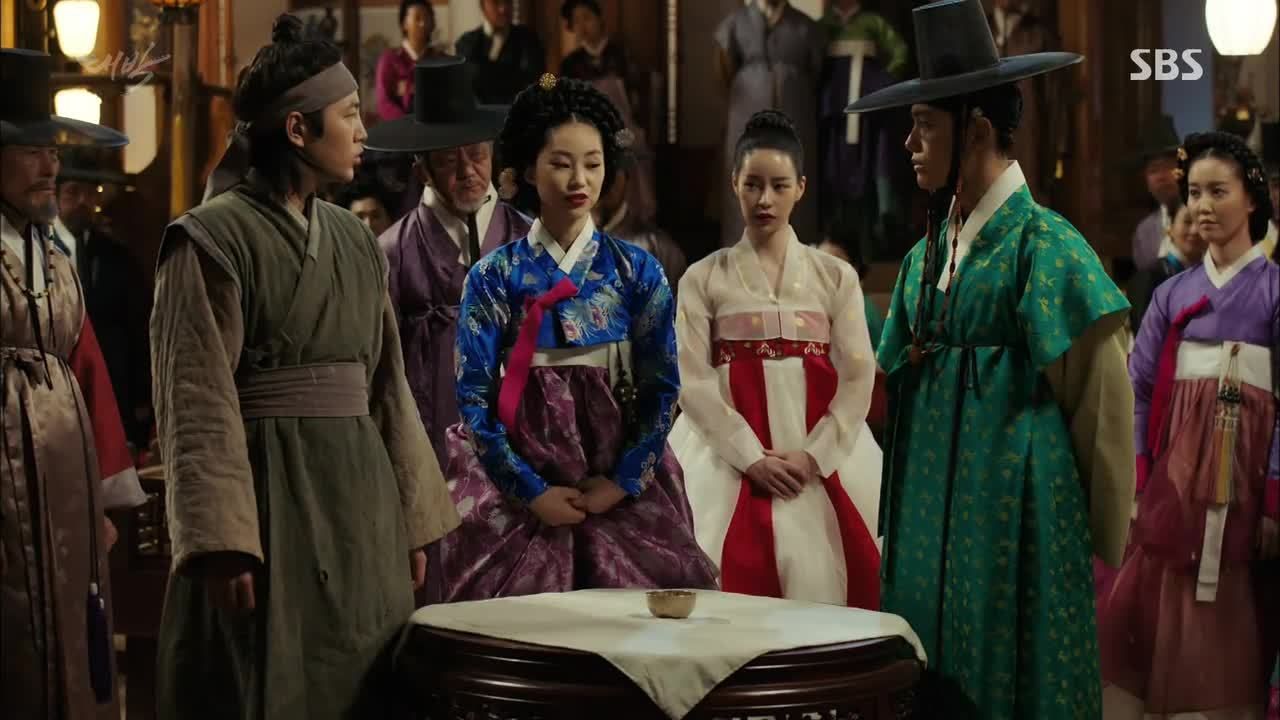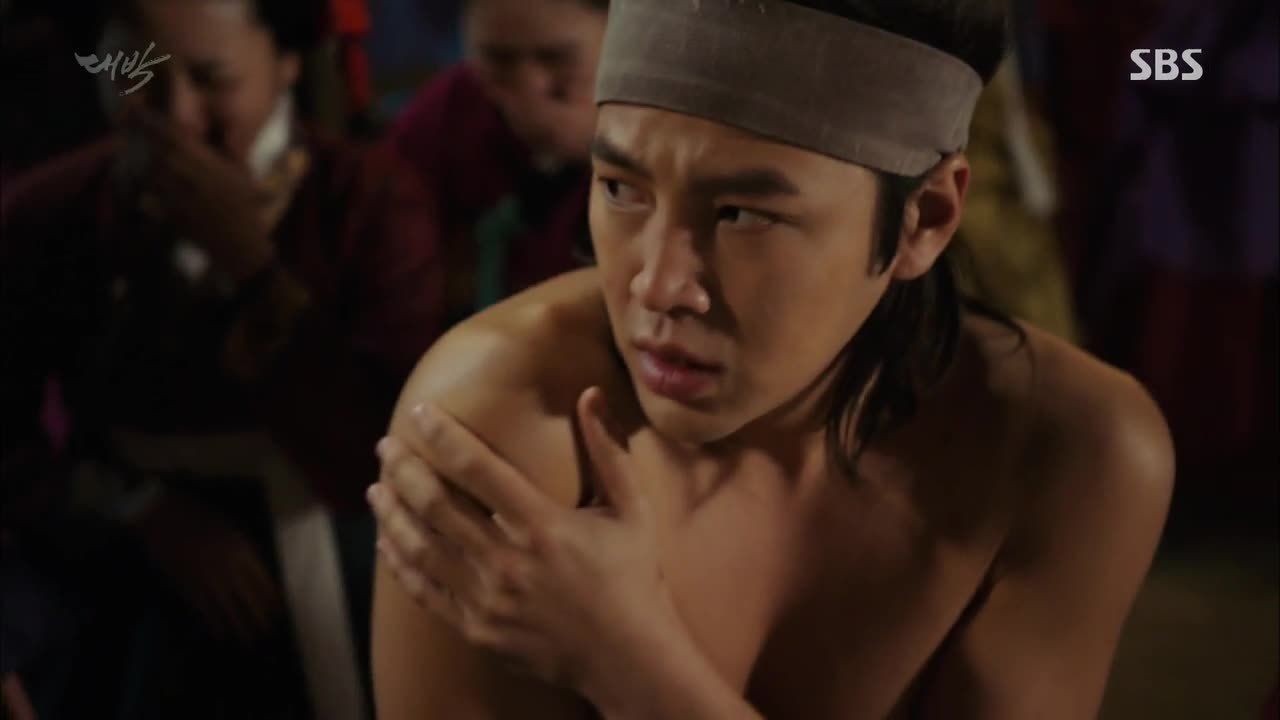 Yeoning challenges him on that front, leaving the madam to intervene by proposing (guess what) a wager: Both men will throw a single die, and whoever throws the lowest number will win Dam-seo's company for the evening.
The disguised prince will only agree to the bet if there's also something to lose, so Keddong suggests that they wager the clothes off their back, so that whoever loses has to strip naked.
With those rules in place, Keddong throws the die first. He wins outright with a snake eye, but Yeoning changes that by crushing the die he throws so that he gets less than one by having nothing. I don't think that's how gambling works?
Unfortunately, that means Keddong has to strip down to his skivvies in front of a jeering crowd, leaving him with his arms folded protectively over his exposed torso.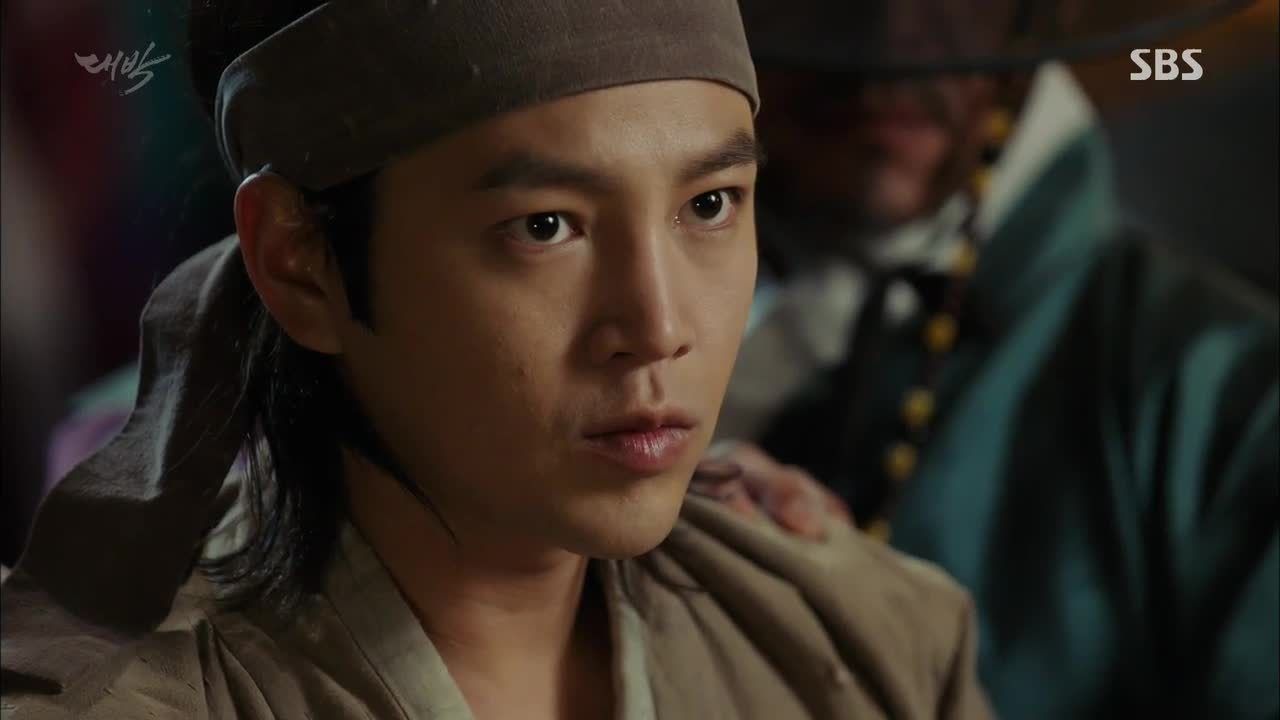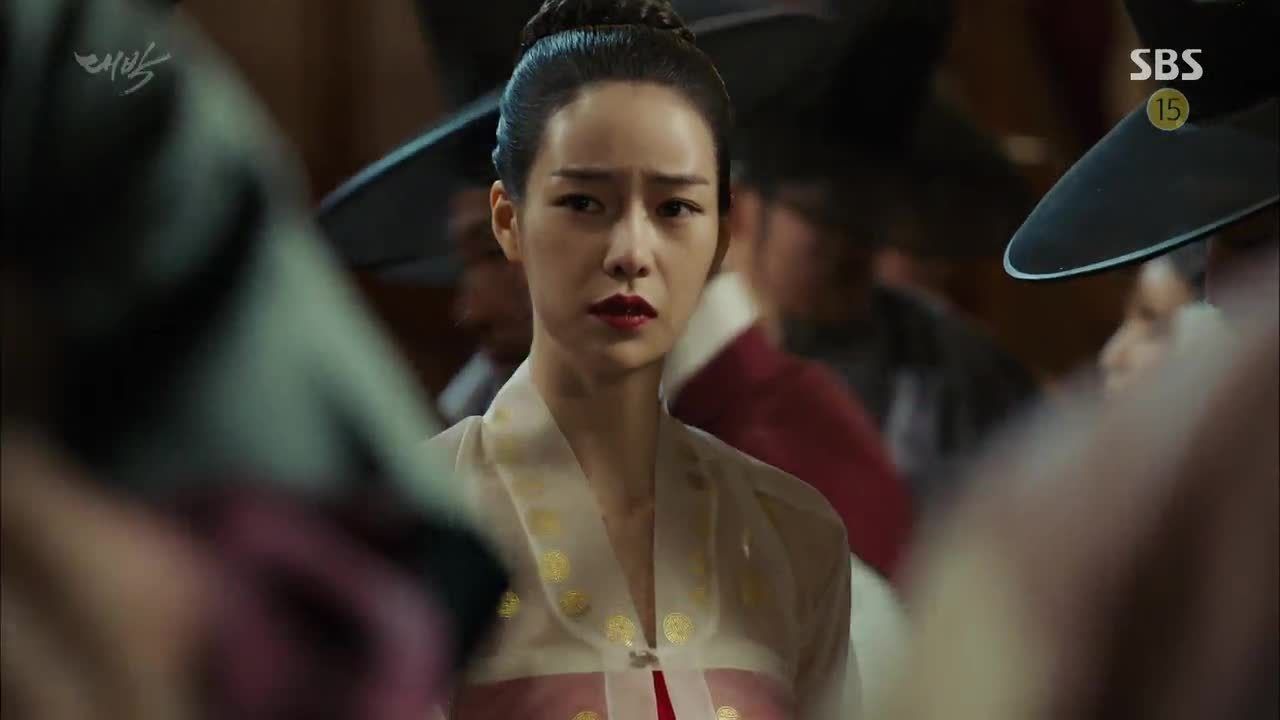 Injwa intervenes then, and reveals Yeoning to be the prince in front of everyone. He brought the chief investigator with him, since gambling is highly and ironically illegal. The investigator isn't there to arrest the prince, however—just Keddong and Dam-seo.
Keddong is quick to jump to Dam-seo's defense, claiming that she was innocent in the wager. He was the one who made the bet over her and lost, and he'll be just as glad to take her punishment as well.
After he's taken away, Dam-seo asks Injwa why he didn't warn her about the investigator beforehand. When he claims that it wouldn't have changed anything, a teary-eyed Dam-seo can't accept that an innocent man is about to be beaten because of her. "That must be his fate," comes Injwa's cold reply.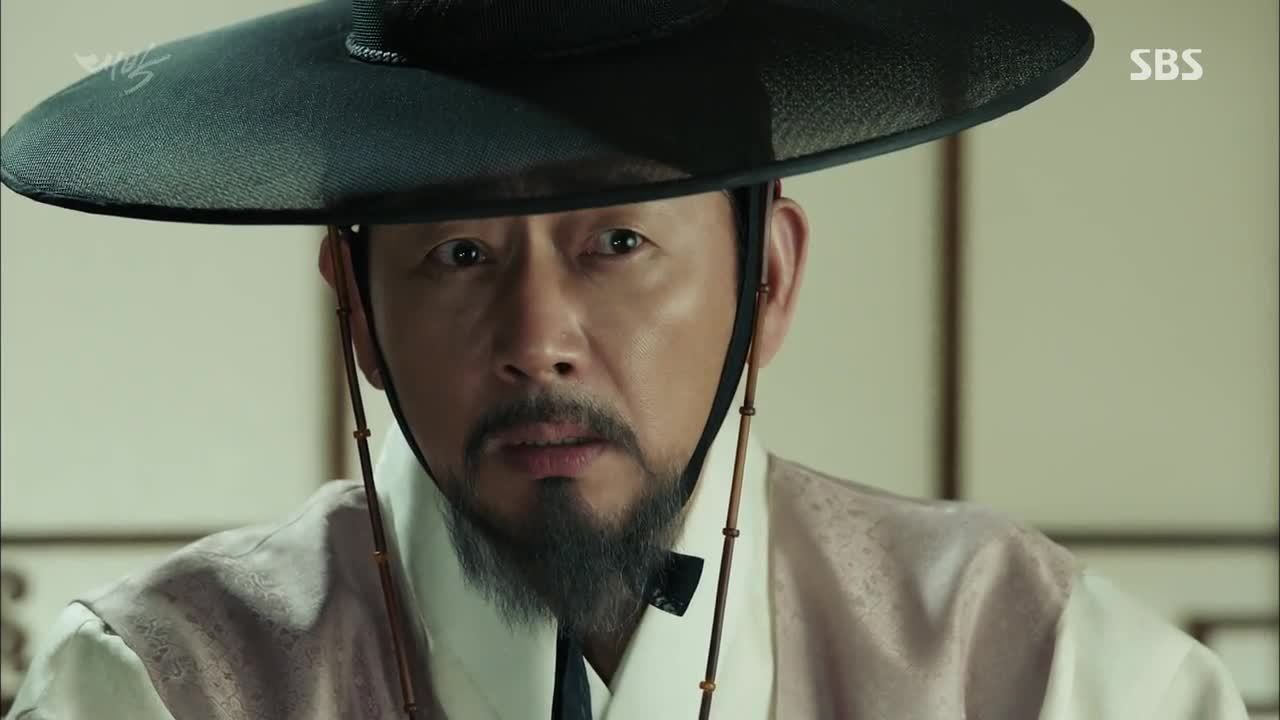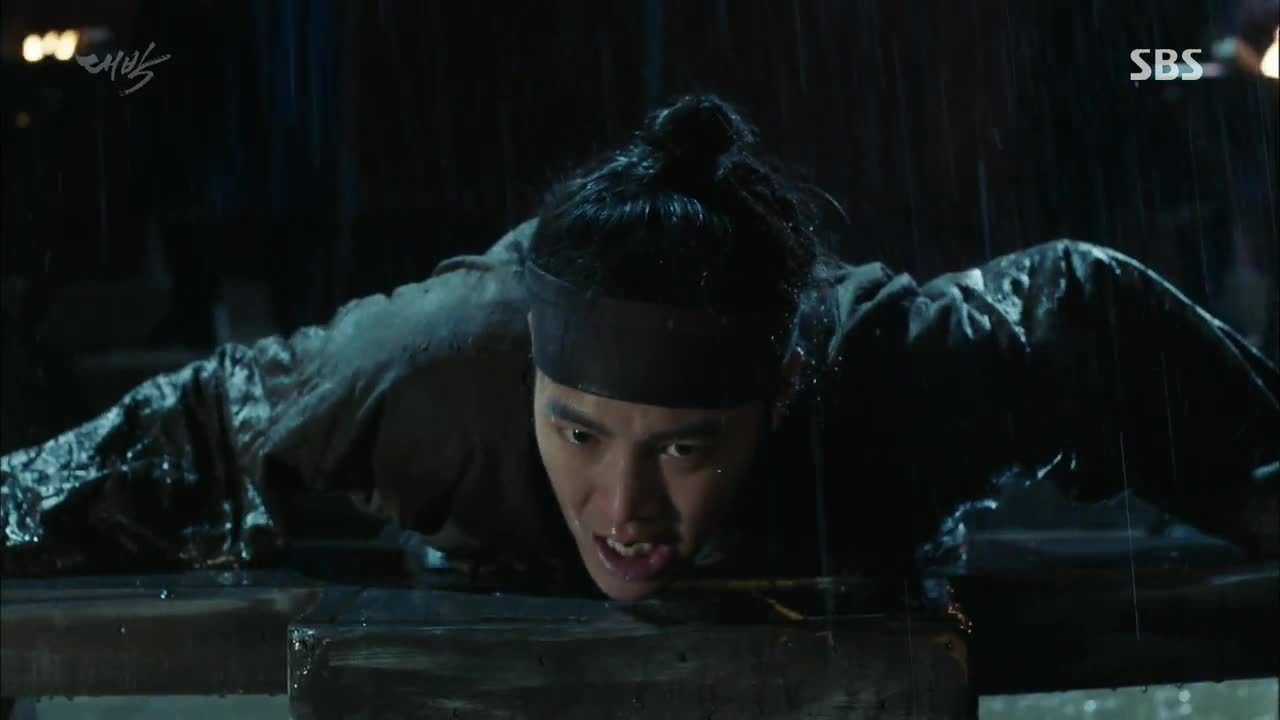 Prince Yeoning heads out into the rain after a short confrontation with Injwa, who remains with the shamanistic madam. Her take on Yeoning doesn't bode well for him, since he somehow has the same physiognomic features as Injwa.
Keddong takes his thirty strokes from the paddle with as much grace as he can muster, even if it leaves him walking like an old man afterward. Dam-seo waits outside for him with a cloak and her name, which he'd been wanting to know.
She doesn't mention the blood she spots running down the back of his legs, but can't hold it in when he comes running up behind her with her parasol. "Are you an idiot?" she asks. "Why would you sacrifice your body like that? Did you think you would get acknowledged for it?"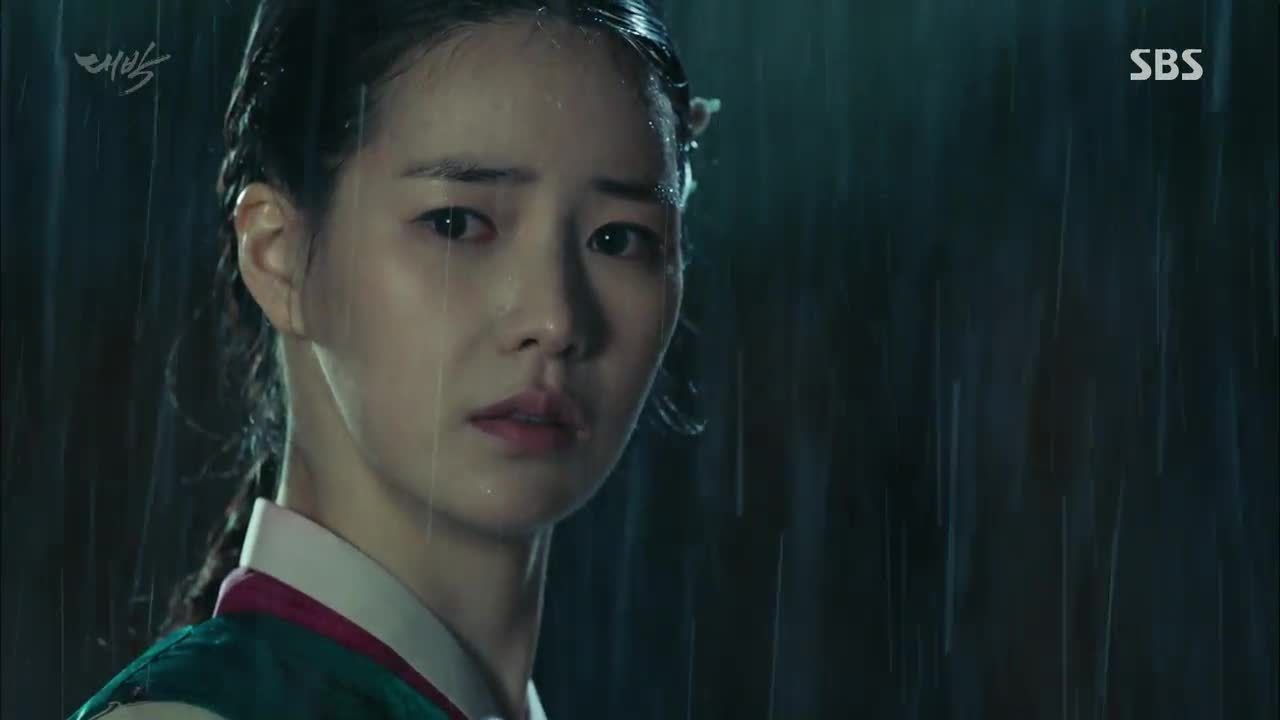 Taken by surprise, Keddong tries to muster a defense, only to be cut off by Dam-seo: "No matter how hard you try, no one will acknowledge you. You will never escape being without. That's the truth of your lowly existence." Methinks the lady doth project too much.
Not to be deterred, Keddong replies that he only needs one person to acknowledge him. "The person who will become my wife," he adds pitifully, looking like a lost puppy with a misguided concept of what marriage is.
He throws himself into a melodramatic fit afterward, and ends up crying in a well while Dad and Grandpa try to coax him out. His crisis turns into an existential one as he keeps asking who he is and why, and Man-geum probably makes the best choice by just staying silent.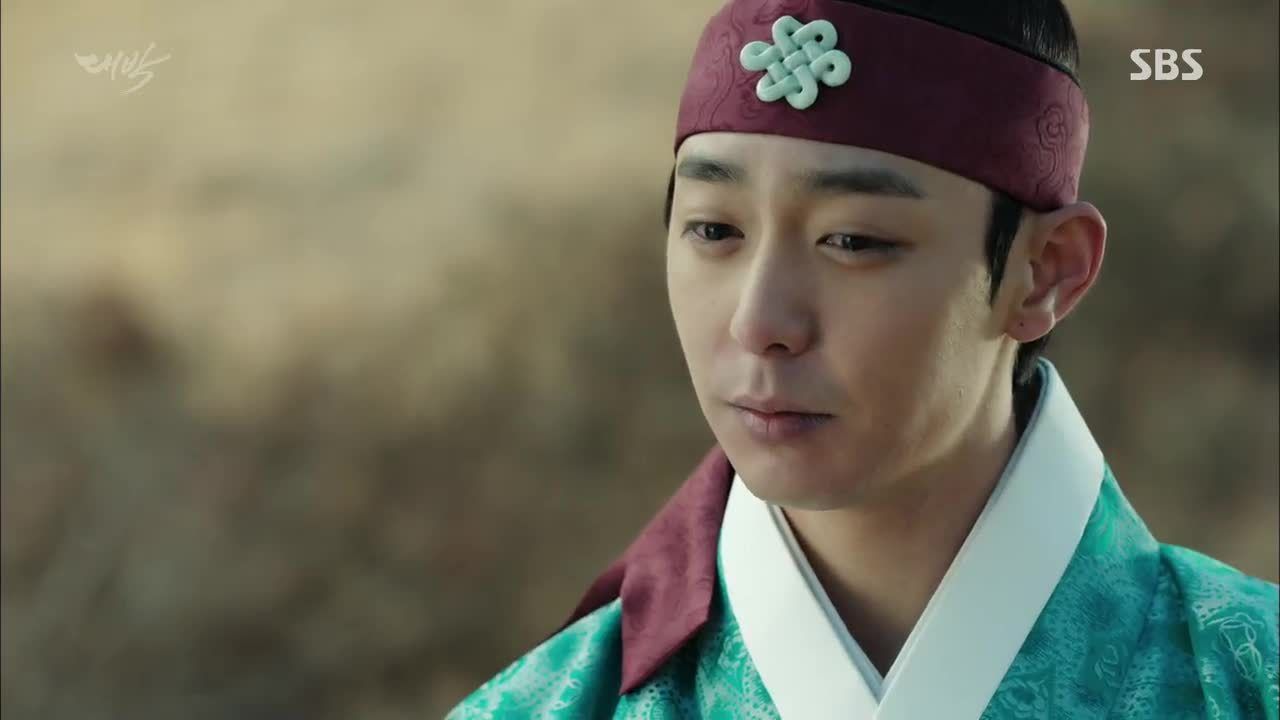 We meet CROWN PRINCE YOON (Hyun Woo), future King Gyeongjong, as a fully grown adult. He and Injwa are still close from their past dealings, and Injwa uses that connection now, so that he gets an opportunity to meet with King Sukjong.
The prince introduces Injwa as his Baduk teacher (the board game using black and white stones you've seen in every sageuk ever) but that's not enough to pique the king's interest. The prospect of a baduk game between them, on the other hand, is.
But as they begin the game, King Sukjong reveals that he knows exactly who Injwa is, and who his powerful family members were. We get only a brief flash into Injwa's past, but it's all fire and death, which sounds about right for a man with a major vendetta.
King Sukjong guesses that Injwa must want to kill him, since he's the one responsible for killing his family members. Injwa plasters a smile on his face as he says that the king was only doing what he thought was right for his country, which at the time, meant killing his family.
Sukjong looks him in the eye to judge his truthfulness, surprised to see that Injwa is being sincere. The crown prince is the reason he wanted to see the king, since his desire is to see the crown prince succeed the throne. Why won't King Sukjong step down and give it to him, then?
There are the political factions (Norons and Sorons) to consider, but otherwise, Injwa doesn't see why the king is hesitating. But Sukjong sees through him and knows exactly what Injwa aspires to, although the man humbly claims to be no more than a teacher to the crown prince.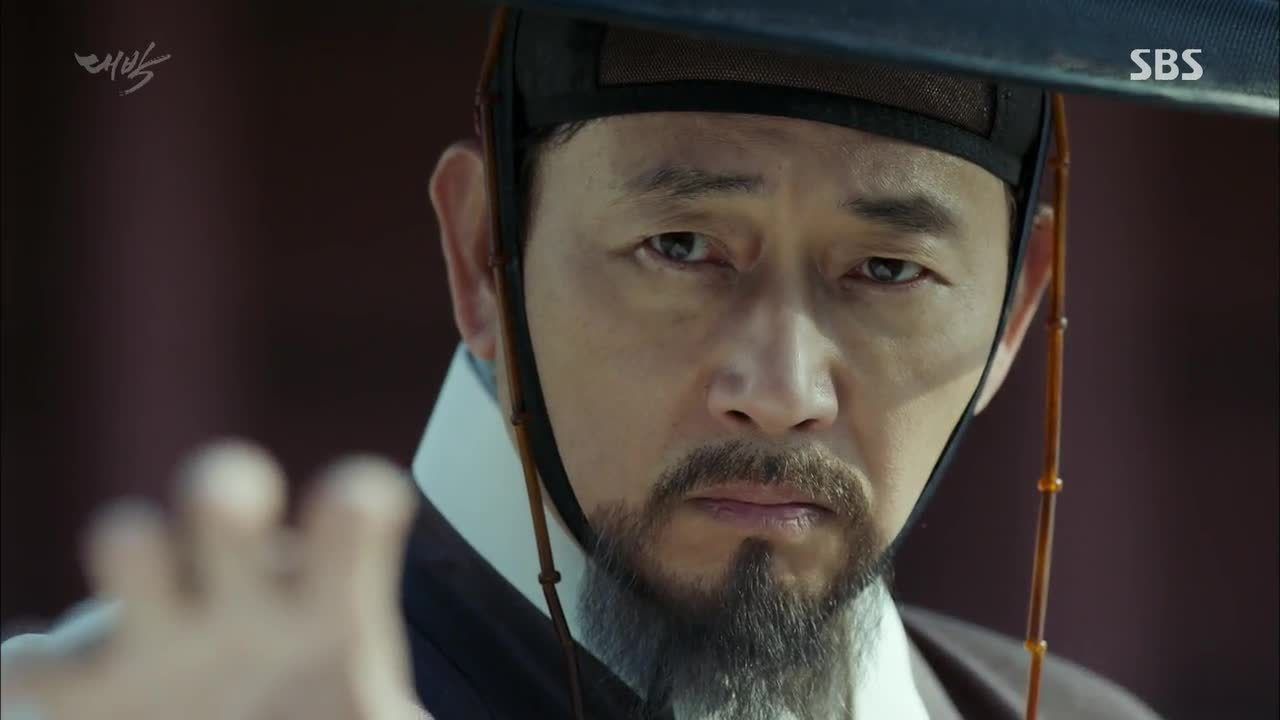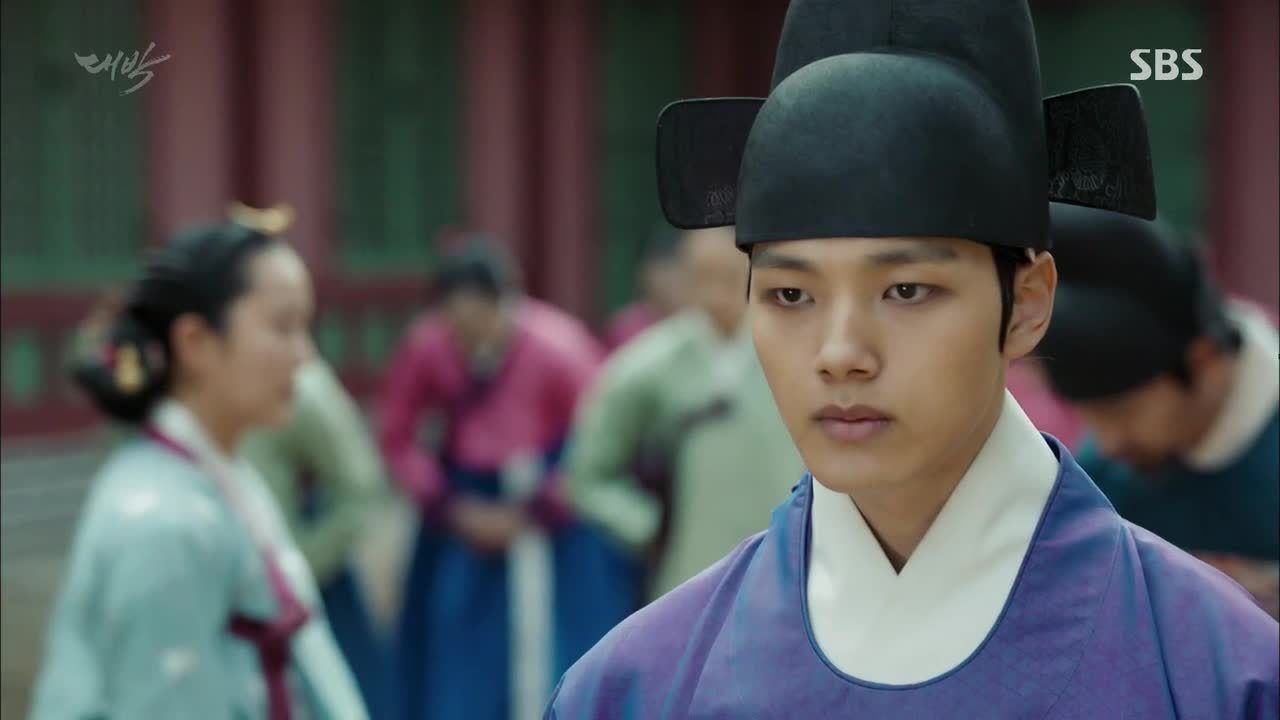 Once he's away from the king, however, he lets his true thoughts be known: he wants to be the all-knowing, all-seeing monster with one hundred eyes and one thousand ears. He wants to be king.
The peek into everyone's thoughts continues with Lady Choi calling out her son, Prince Yeoning, for his womanizing and gambling—when really, this is all part of some plan they've devised to throw potential enemies off Yeoning's scent.
If they buy him as a wanton playboy with no political aspirations, then he'll be able to survive until it's his turn to take the throne. Injwa and Lady Choi meet each other's gazes across the palace courtyard after the prince departs, and size each other up in the process.
Man-geum gives his downtrodden son all the money he has so that Keddong can become the nobleman his father always promised him he was and would be. The father and son pair get a chance to bond as he lavishes royal treatment on Keddong, which includes a hot bath and fancy silk robes.
Looking and feeling like a million bucks now, Keddong asks if maybe, just maybe, he can actually have a noble name. Man-geum says he has one… in the family's genealogical record, which he sold for gambling money back in the day. (Selling it meant that whoever bought it could claim to be from the noble lineage Man-geum is from, because at that point, all he had left to sell was his name.)
Since he sold it/had it forcibly taken by Hong Mae, he pays her a visit after all these years to see about getting it back. No sooner does she say she'll sell it back to him for a hefty sum does he present the record to his son, all puffed up with pride.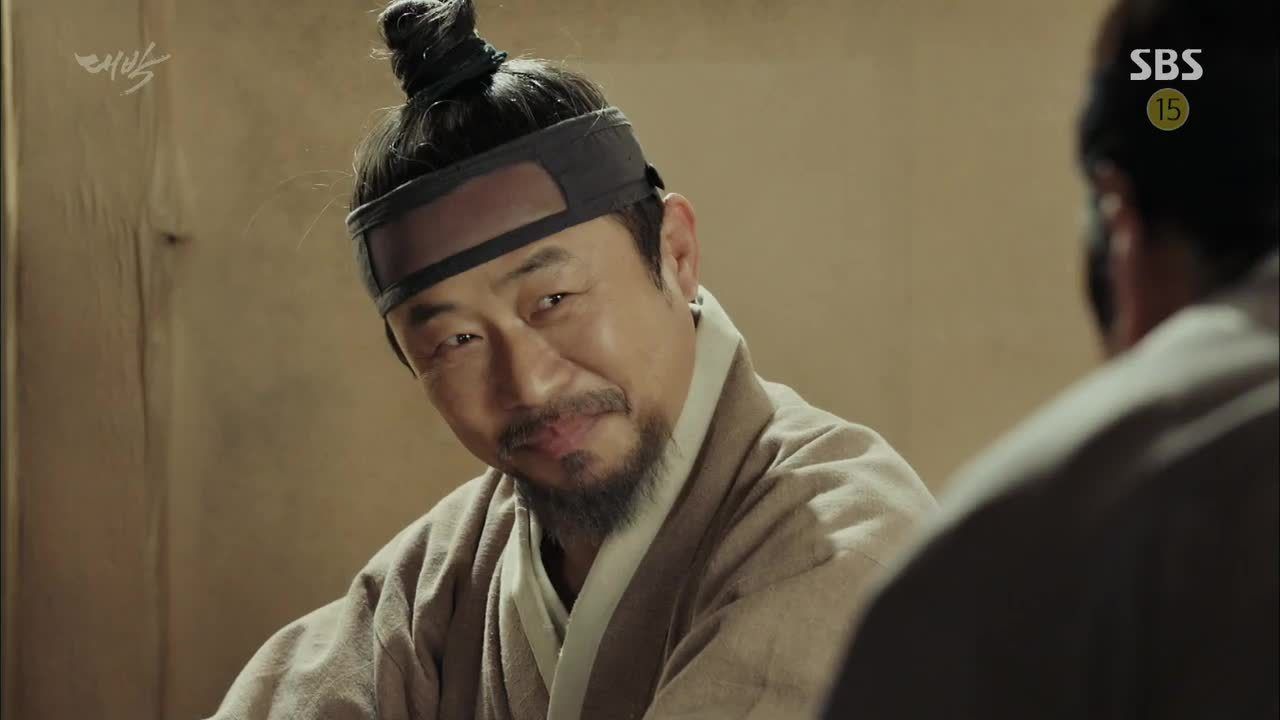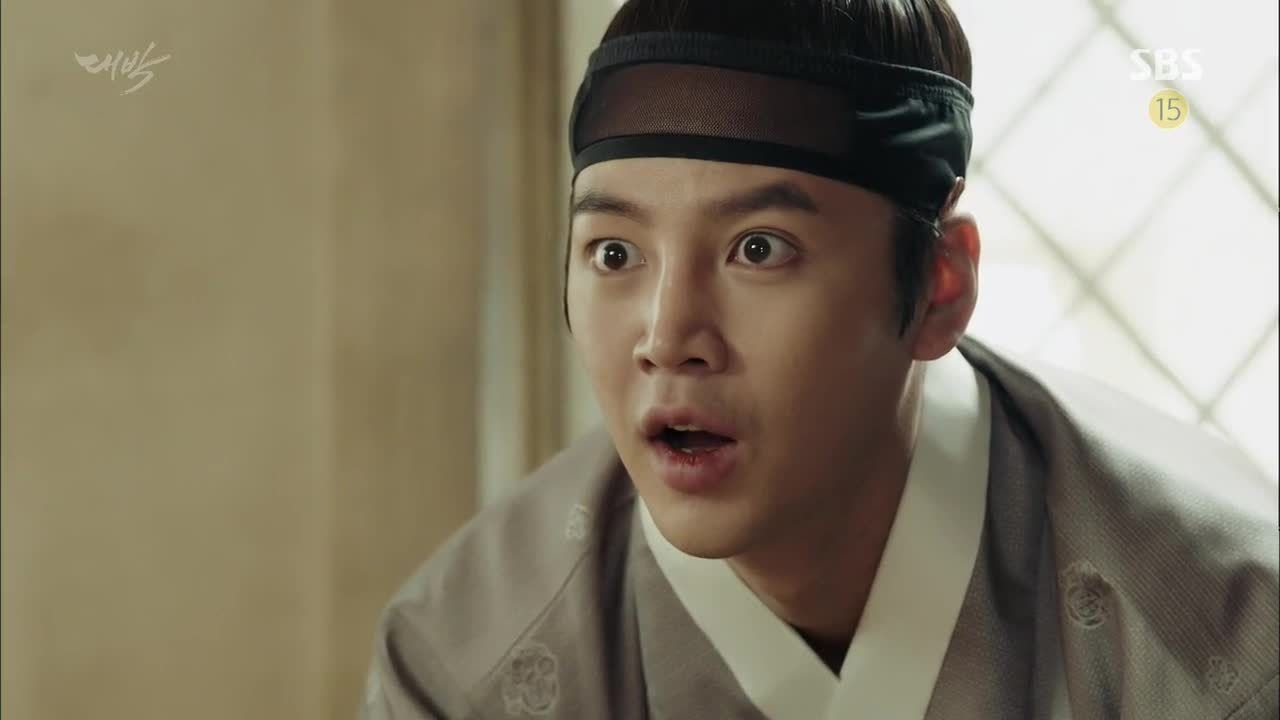 Keddong finally gets the noble name he's been hoping for his whole life—he's now BAEK DAE-GIL, and couldn't be happier about it.
Hong Mae tells Injwa about her run-in with Man-geum and his son (or Lady Choi's son, to be more exact) leading Injwa to order Dam-seo to kill Dae-gil. Only when he's dead can they continue with their grand plan.
There's a palpable air of celebration as Man-geum, Eyepatch, and Dae-gil drink and make merry over his newly acquired noble status. Their revelry is interrupted by Hong Mae and her thugs, presumably having been sent by Injwa.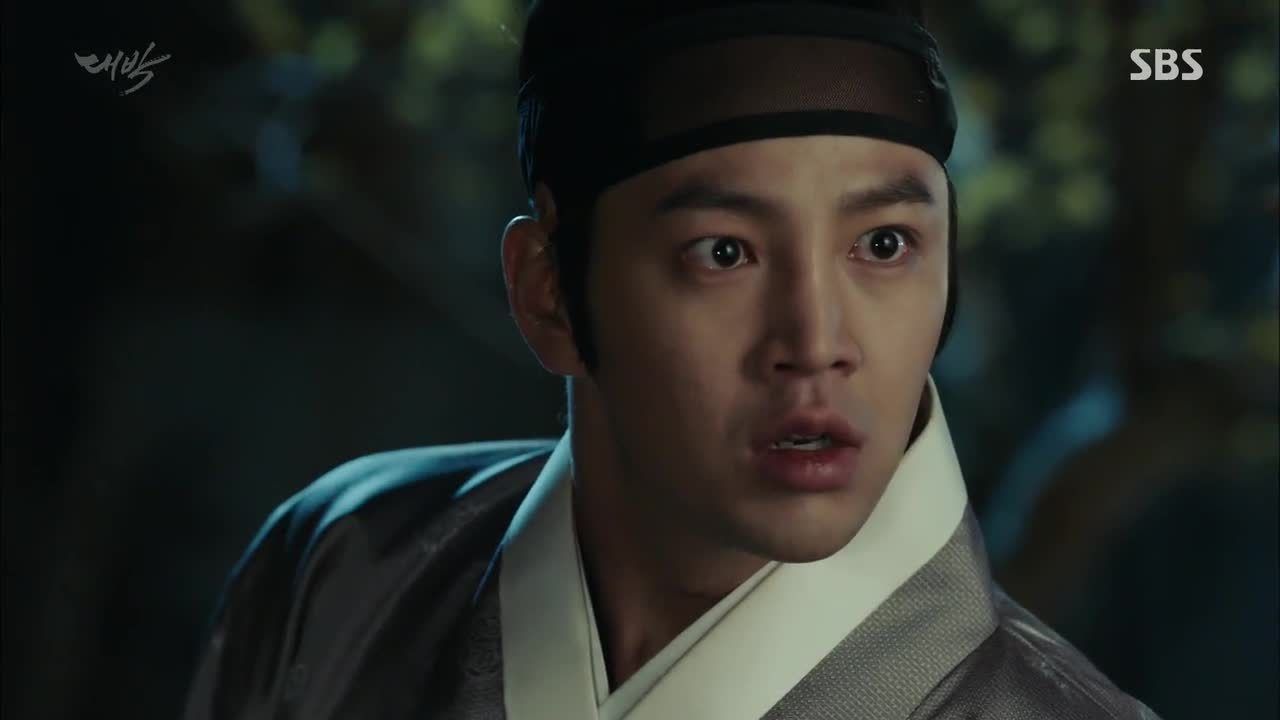 Poor, simple Dae-gil tries to protect his tiny family by throwing himself at the nearest guard, and gets a dagger to the gut from Hong Mae for his trouble. He makes sure to remind her that she started it by stabbing him, so she can't resent him for retaliating… by punching her in the face. Hah.
It's then that Hong Mae remembers Injwa telling her that she could not kill Dae-gil, which for some reason, meant that she had to at least try.
Man-geum and Eyepatch help to shoulder Dae-gil's weight as they try to flee the capital by boat, unaware that Injwa and Dam-seo are watching.
He orders Dam-seo to shoot, but she can't bring herself to now that she's recognized Dae-gil as her self-proclaimed husband. Injwa takes the bow and arrow from her, draws, and shoots…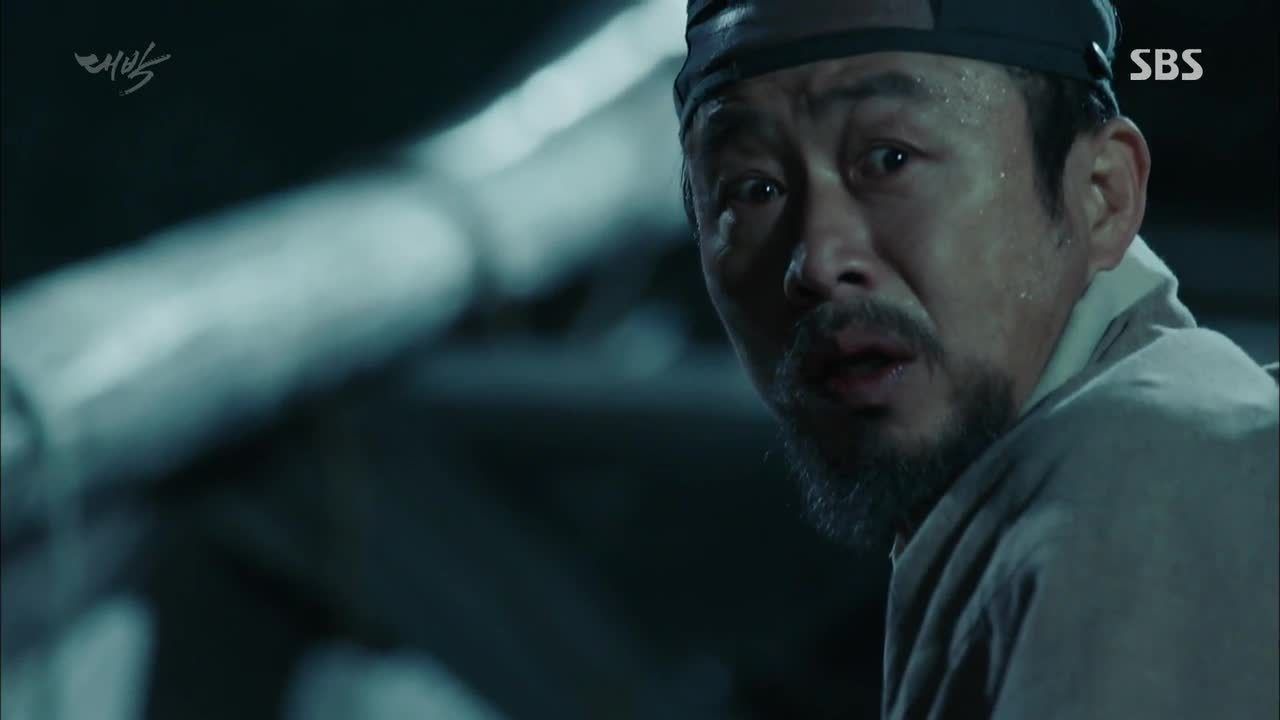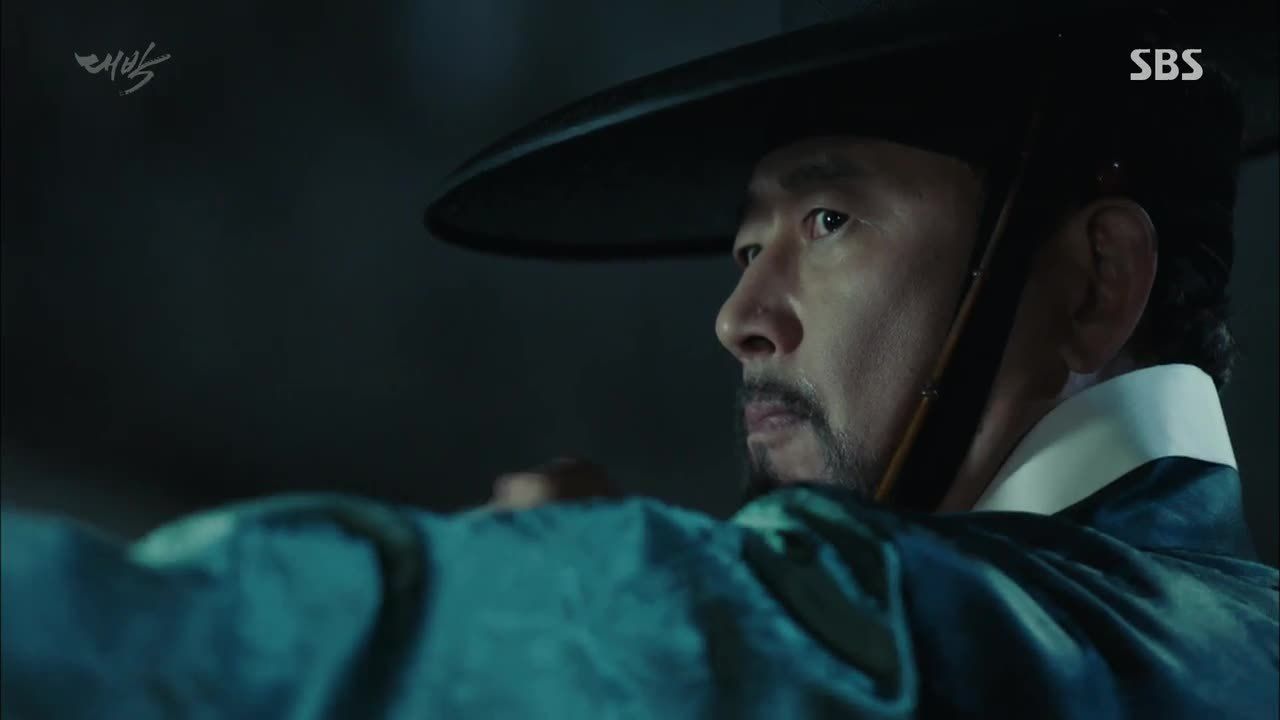 …So that the arrow lands squarely in Man-geum's back. Man-geum sees only his shape retreating, remembering how Injwa had sworn the child would become his one day. Is killing him how he planned to get his hands on Dae-gil?
Dae-gil and Eyepatch notice the injury belatedly, but it's already too late—Man-geum's coughing blood, which means the end for any drama character. Man-geum knows it too, and tells his son to stop gambling now, so he won't grow up to be like him. And, most of all, he doesn't want Dae-gil to avenge him.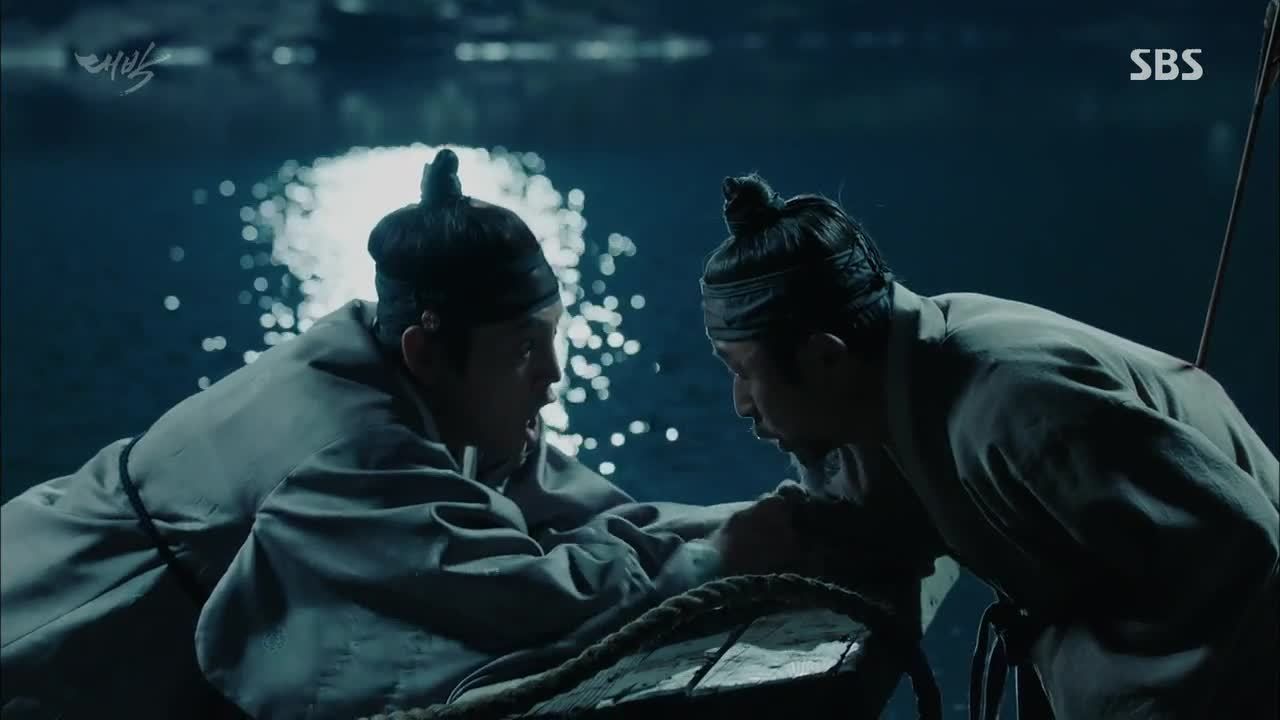 As Hong Mae and her thugs descend the hill toward them, Man-geum makes his decision, and calls upon Eyepatch's help. With one final heave, he pushes the boat into the water and out of Hong Mae's reach, as Eyepatch slugs Dae-gil over the head so he can't do anything foolish.
Which means Dae-gil can only watch the man he knew as his father sink into the water as their boat floats away. "Keddong-ah… I mean, Dae-gil-ah. You are my son. No matter what anyone says, you are my son. You are Dae-gil, the son of Baek Man-geum."

COMMENTS
First things first: What exactly was Hong Mae supposed to accomplish there? We only heard the one instruction Injwa gave her, which was to not kill Dae-gil, and yet the first thing she does is stab him in the gut. She had no way of knowing that Dae-gil was immortal, so if she's that bad at taking orders, how has she made it this far by taking orders in exchange for cash?
Second things second: Why are arrows the only weapon in this show capable of killing a person? I do wonder if they're setting something up by having Dam-seo be such a star archer, and if somewhere down the line, an arrow will be used as an Achilles heel against Dae-gil. They certainly can't keep using him as a human pin cushion or knife rack, that's for sure. (Isn't it? Please say it is.)
Other than Injwa's shadily vague-yet-all-encompassing motivations and the almost criminally short scenes with King Sukjong, this was, overall, a pretty entertaining hour. It's not a show out to stimulate its audience on a cerebral level, but that's okay—not all shows have to be. Maybe it's that I'm still being drawn in by the novelty of it all, enough to where I'm willing to take the bad with the good. It'll just be up to the show to maintain that balance, though it is a precarious position to be in this early in the game.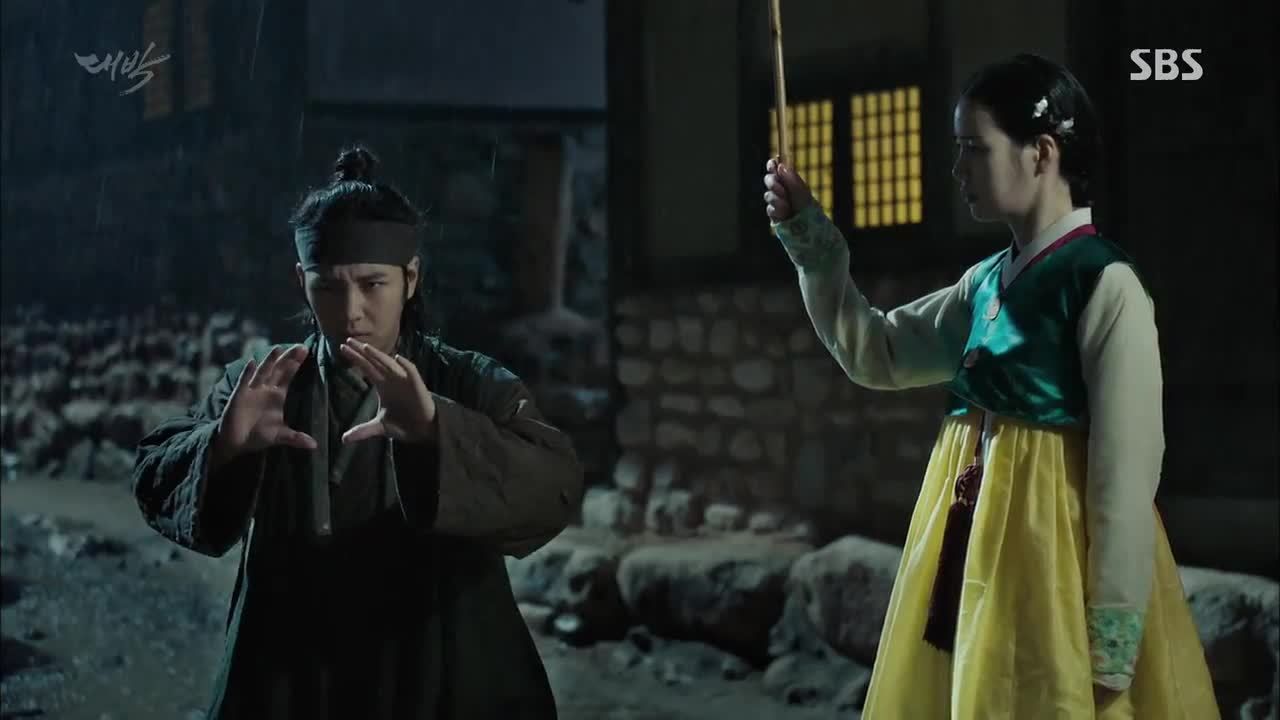 Still, Dae-gil is winning as an endearing idiot, which is a conclusion it took almost the entire hour for me to come to. At first, I'm pretty sure I was just confused as to what Dae-gil was supposed to be, since so many of dramaland's outwardly seeming simpletons are really secret geniuses. While that could still happen here, as the episode progressed, it actually dawned on me that there actually wasn't anything going on underneath the hood. Dae-gil wasn't acting like a fool in order to fool anyone—he just is one.
And the more I came to realize that was the intention, the more I came to sympathize with him, pity him, and then eventually come to like him and wish for his success. In that sense, this episode sent me on a strange journey as a viewer, even if it's one that ended at a place I'm actually pretty pleased with. The only reason I'm still nervous at this point is because I don't want them to use Man-geum's death to fundamentally change Dae-gil. We've had our share of cold geeeenius heroes—but an adorably surface-level hero who wears his heart on his sleeve? That's something I can gladly get behind.
Besides, it really would break my heart if Dae-gil stopped being the kind of dimwit who follows the girl of his dreams around with a flower, only to throw himself into a well when he's rejected. But if I had to make a wager, I'd bet on the side of Jackpot turning his innocence into a source of misery and pain. I'd be totally fine with losing that bet, though.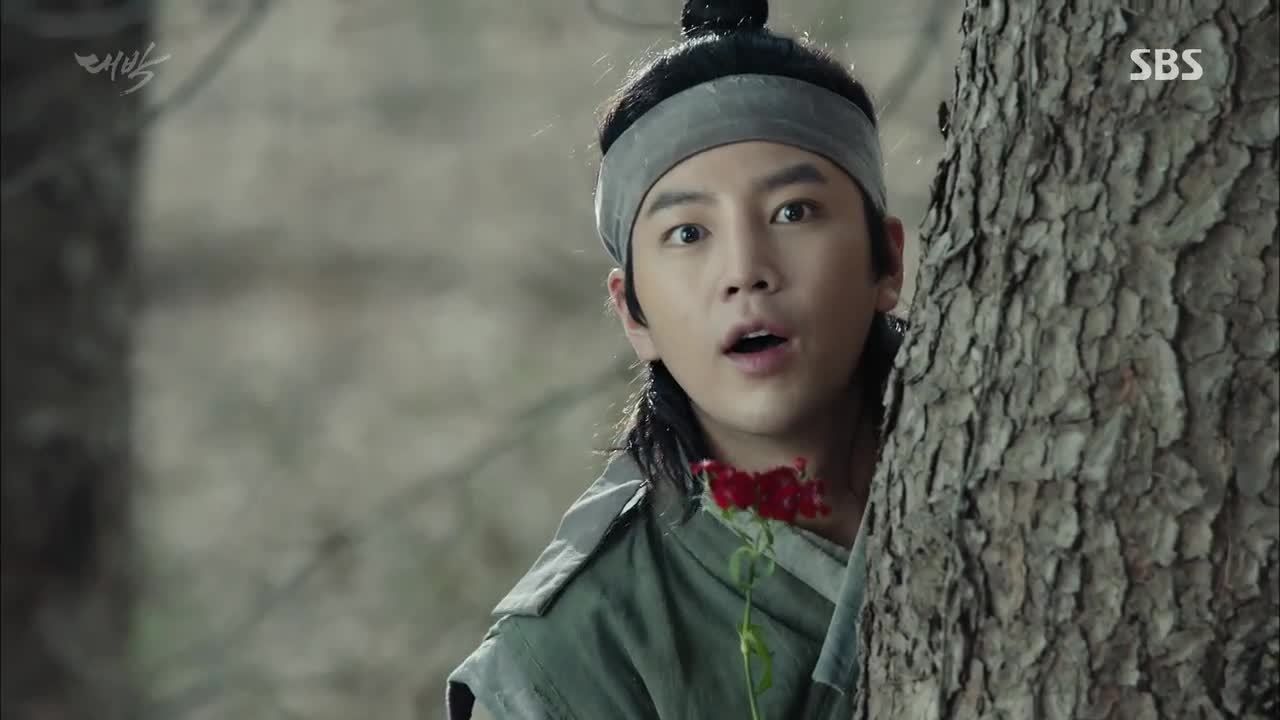 RELATED POSTS
Tags: Choi Min-soo, Episode 4, featured, Im Ji-yeon, Jackpot, Jang Geun-seok, Yeo Jin-gu, Yoon Jin-seo