Jin Gu and Kim Hyun-joo don't want to be Wanted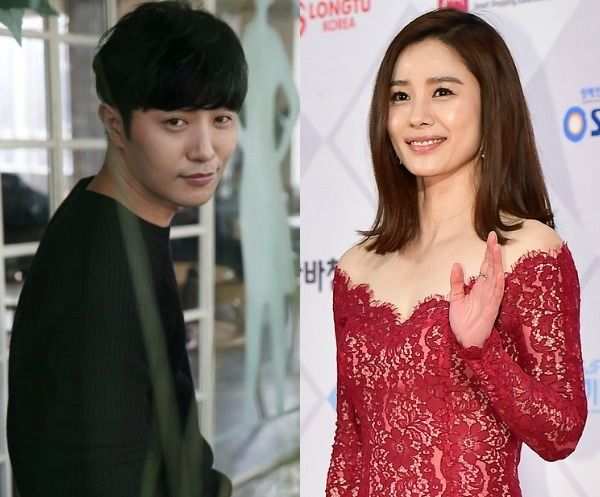 Uh-oh, this drama is supposed to premiere in June and it still doesn't have a cast. Things already seemed down to the wire when SBS suddenly pulled melodrama Deal off its roster and replaced it at the last minute with the new thriller Wanted, but now both potential leads have turned down offers to star, which leaves the show back at square one with only five weeks to go until the premiere. I know dramaland productions often cut it close, but it seems particularly bad this time.
The thriller is about a top actress who fights to get her son back when he's kidnapped. In an unusual setup, the kidnapper instructs the actress to complete missions on live TV, and she's forced to comply to keep her son safe. Kim Hyun-joo (I Have a Lover) was being courted to play the actress, and Jin Gu (Descended From the Sun) was offered the part of the lead detective, a dogged cop who becomes obsessed with solving the case.
So far Uhm Tae-woong (Valid Love) is still considering one of the other leading roles, so that's promising. He's up for the part of a cable television producer and the heroine's first love, who sets up a live broadcast of a reality show where she can complete her ransom missions. At the helm are PD Park Yong-soon of Divorce Lawyer in Love, and new writer Han Ji-wan.
It seemed like Jin Gu might be a long shot from the start, but it's too bad that Kim Hyun-joo turned it down too, since I thought they'd be pretty perfect for the roles. The drama has all the right ingredients in the story to be tense and thrilling… if only they could get a cast and start shooting. Between this show and Beautiful Mind, it's going to be a live-shoot madhouse come June. Everybody take your vitamins!
Wanted is scheduled to follow Entertainer on Wednesdays and Thursdays in mid-June.
Via IS Plus
RELATED POSTS
Tags: Jin Gu, Kim Hyun-joo, Wanted