Bae Nuri as Choi Ji-woo's right-hand woman in Woman With a Suitcase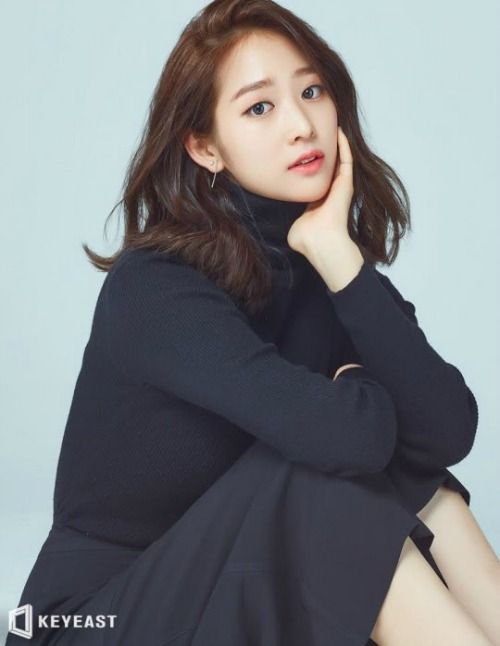 Going from Dramaworld to the legal world, actress Bae Nuri has been cast in MBC's upcoming Monday-Tuesday drama Woman with a Suitcase.
Woman with a Suitcase is a legal-romance-mystery about a charismatic and competent legal office manager named Cha Geum-joo, played by Choi Ji-woo (Twenty Again), who meets Hahm Bok-geo, the president of a paparazzi tabloid played by Joo Jin-mo (Beloved Eun-dong), and discovers love along with her future aspirations.
Bae Nuri will play Oh Anna, an elite investigator with effortless beauty and exceptional ability. She'll be the reliable aide to Choi Ji-woo's Cha Geum-joo, providing her with emotional support and drawing out her full potential. The show promises that Oh Anna's boyish charm and loyal character will make her a likely candidate for "girl crush."
You may remember Bae Nuri from The Moon that Embraces the Sun, where she played the youngest shaman-in-training, or in supporting roles in Sweden Laundry or The Superman Age. Most recently she appeared in Viki's first original series Dramaworld, playing a cute sous chef/love interest, and it'll be fun to see her next as Choi Ji-woo's pillar.
She's the latest addition to the Suitcase cast, which also comprises Jeon Hye-bin, Lee Joon, Jang Hyun-sung, and Jin Kyung.
Women with a Suitcase will premiere this September after Monster ends.
Via Donga
RELATED POSTS
Tags: Bae Nuri, Choi Ji-woo, Joo Jin-mo, Woman With a Suitcase