Finding romance and healing in Romantic Doctor Teacher Kim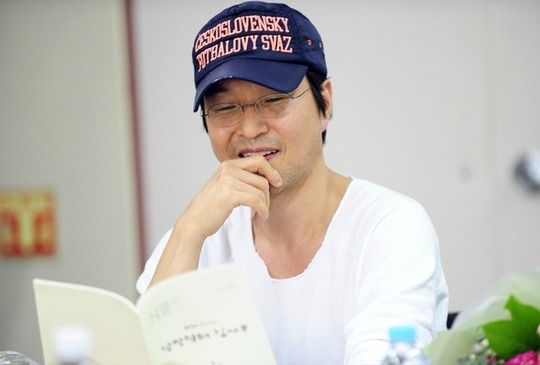 Well, it was missing its leading lady, but the script read proceeded (otherwise) as normal for SBS's upcoming drama Romantic Doctor Teacher Kim, with the other two leads, Han Seok-kyu (Secret Door) and Yoo Yeon-seok (Warm and Cozy) in attendance.
It's too bad Seo Hyun-jin (Oh Hae-young Again) wasn't able to make it — she was hit with a sudden bout of stomach pains — because while I quite enjoy the actors solo, it's really the triple-whammy of leads that gets me excited about this show. The story is fairly familiar stuff, centered around a genius doctor with an accomplished career who somehow ends up leaving it all behind to be a neighborhood doc. And while the title of this drama makes me think first of Doctors, the description seems more akin to Neighborhood Lawyer Jo Deul-ho, with a main character falling from grace and building himself back from nothing.
Teacher Kim (played by Han Seok-kyu) then becomes a mentor figure to two younger doctors, played by Yoo Yeon-seok and Seo Hyun-jin. At the outset, Yoo is a man who became a doctor to win out over someone, while Seo pursued the career in order to gain recognition from someone, and as they learn from Teacher Kim, they realize the value of life and grow into true doctors. The drama is set in a dinky, unglamorous provincial hospital, which they build into a solid, state-of-the-art hospital that won't be swayed by people's money or power. So basically, the ultimate underdog triumph story, driven by a mentor-mentee relationship and a solid cast. So far, so good.
The drama is directed by PD Yoo In-shik (You're All Surrounded, Incarnation of Money) and written by Kang Eun-kyung (Baker King Kim Tak-gu, Gu Family Book). At the script reading, PD Yoo greeted the cast by explaining that heading into production on a drama leads to pressure and stress, and stated that on set, his answer to that issue would be communication. He also explained the "romantic" part of the title to mean more of a sense of romanticism of life (as opposed to a love relationship), and that it is a kind of romance to be absorbed by and appreciate one's work.
The (extensive) supporting cast includes Im Won-hee (You're All Surrounded), Jin Kyung (Uncontrollably Fond), Kim Hong-pa (Police Unit 38), Kim Min-jae (My Little Baby), Kim Jung-young (Heard It Through the Grapevine), Choi Jin-ho (Oh My Venus), and Tae In-ho (Descended From the Sun). Not a shabby lineup.
Romantic Doctor Teacher Kim will be the Monday-Tuesday drama that follows Moon Lovers: Scarlet Heart Ryeo, and premieres on November 7.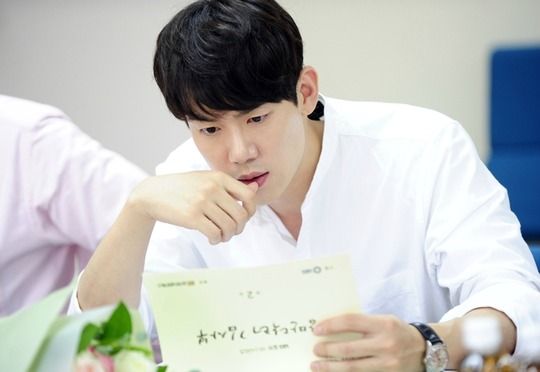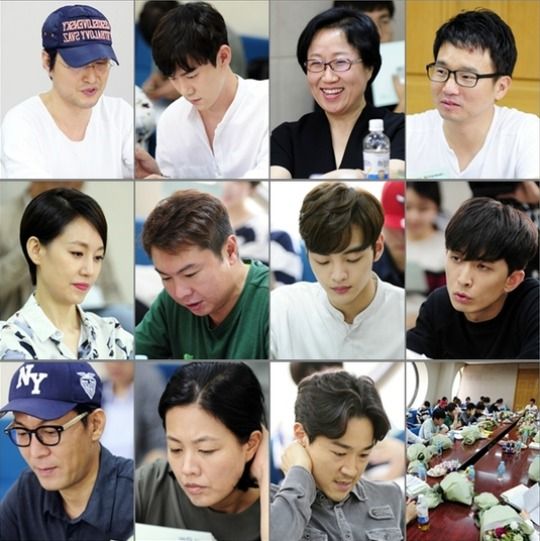 Via TV Daily
RELATED POSTS
Tags: Han Seok-kyu, Romantic Doctor Teacher Kim, Yoo Yeon-seok