Moonlight Drawn By Clouds from the original author's point of view
Yoon Yi-soo is the writer of the web novel which became the original source material for currently airing hit youth sageuk Moonlight Drawn By Clouds. Last Thursday, she gave an interview with Joy News where she revealed her inner thoughts about her work, the drama adaptation, and its actors. Moonlight Drawn By Clouds is a romance story about Crown Prince Hyomyeong (aka Lee Yeong, played by Park Bo-gum) and Hong Ra-on (played by Kim Yoo-Jung), a courageous girl disguised as a palace eunuch.
"Moonlight Drawn By Clouds is a special project to me. I have a particular fondness for it. I started working on it in secret eight months after the birth of my son, because I had promised my husband to focus on child-rearing for two to three years. However, after eight months, I felt isolated from the world. It was like I was vanishing. So I started writing Moonlight Drawn By Clouds."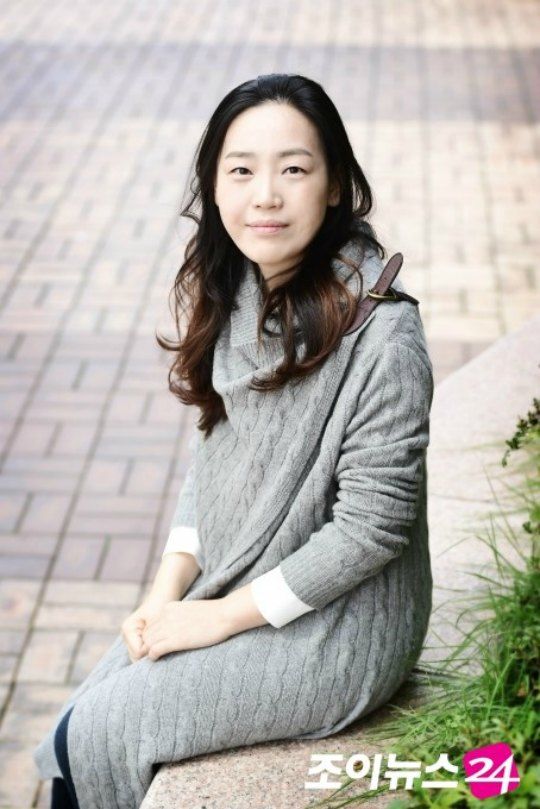 Moonlight is Yoon's first web-based novel. The first chapter of the web novel was published on Naver in October 2013. Since then, it has accrued more than 5.4 million views, and the five-book paperback version has sold more than 250,000 copies.
"As of now, I have published twelve romance novels, but Moonlight Drawn By Clouds was the one I poured my heart and soul into. Even though I was tired physically and mentally while writing it, my heart warmed each week when the novel rose in the rankings. Thankfully, it was loved by readers until the end."
Regarding how childbirth affected her, Yoon states, "My life can be divided into two parts: before giving birth, and after it. My lifestyle patterns changed and the tone of my writing changed as well. Before having my child, my work was seen as being dry, cynical, and depressing. After giving birth, my work took on a more vibrant mood, much more lovey-dovey. With adorable, cutesy characters too."
Author Yoon loves romance novels. She has never thought that her occupation is one to be ashamed of. However, she has been hurt by those who criticize her chosen line of work.
"At a preschool parent-teacher conference, I heard another parent sarcastically condescending my profession. It was a big shock to me. So I have resolved to work harder to write beautiful romance novels that my child will not be embarrassed by in the future."
With Moonlight Drawn By Clouds being such a huge success that it was adapted into a television show, it's surprising that she did receive that type of negative treatment. So far the drama has held onto the number one rank in its time slot, breaking the coveted 20% ratings bar for the past couple weeks. KBS even wanted to extend it, due to its massive popularity.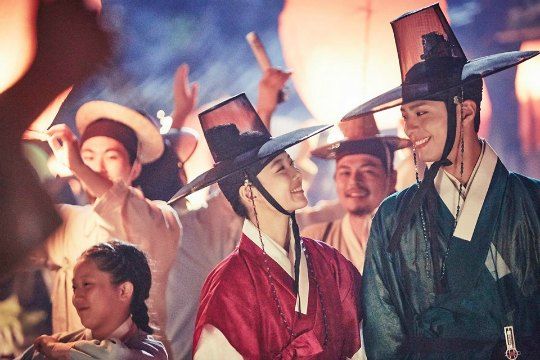 When asked about the drama, she said, "I laugh and weep while watching it because I watch it from the perspective of a regular viewer. I view the drama and my web novel as entirely separate. Although my novel provided the basic groundwork for it, the drama is completely a production of the PD and the screenwriters. I'm just a fellow fan. While watching the tenth episode that aired this Tuesday, tears fell from my eyes when Ra-on was crying onscreen. The actors are really superb."
As for her favorite characters, Yoon is partial to Kim Yoon-sung. "For me, Jinyoung's character, Kim Yoon-sung, is the most pitiful." He is the grandson of Prime Minister Kim (played by Chun Ho-jin), a crafty political mastermind who dreams of usurping the current king. In the drama, Yoon-sung becomes involved in a love triangle with the crown prince and Ra-on.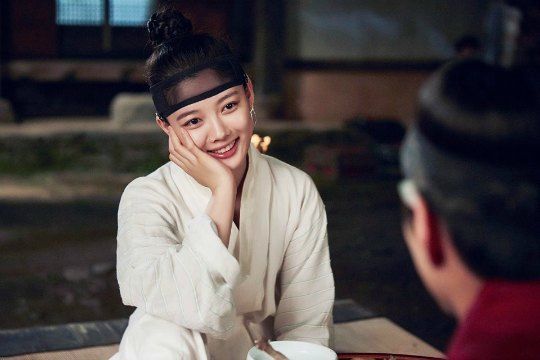 "In the original novel, Kim Yoon-sung has been groomed by his grandfather to become a rival to Crown Prince Hyomyeong. Even his smiles have been coached to reveal nothing. He doesn't know how to show his heart. Although he finds someone to truly love, even that love is one-sided and futile. So his character is particularly heart-wrenching for me. I was amazed when I saw Jinyoung because he looked exactly like the illustrated version of Kim Yoon-sung from my novel. I thought, how could a real person be so handsome?"
About the other actors, author Yoon says she is completely satisfied with the casting, and admitted to being a Park Bo-gum fan herself. "In Answer Me 1988, there was a scene when Park Bo-gum's motherless character was asked, 'When do you want to see your mom?' When he said, 'Every day,' I fell for him, right then and there. I thought he was a very good actor. Then I heard he was cast for my drama. After seeing his character's poster, I thought he was the embodiment of Crown Prince Hyomyeong." About actress Kim Yoo-jung, Yoon said, "She's a born actress. I can't fathom how such a young actress can be so disciplined and mature in her acting, but she does it so well."
Author Yoon likes to write love stories set in the past. Thus, her next project will also be a romance that takes place during the Joseon dynasty. As for how she initially became interested, she reveals, "I like history. When I traveled abroad, my curiosity about the past increased. I feel really good on days when the drama airs because 'Crown Prince Hyomyeong' and '1811 Peasant Rebellion' become trending searches on Naver. I am gratified that I can get people interested in our history."
Her writing process is thorough because she wants to convey the best story possible for her readers. "Before I write a novel, I research carefully and extensively. I always listen to lectures on the traditions and ceremonies of the royal palace. I ask questions to cultural experts. I meet with historians, and look at ancient records at the library. I feel like I should know the historical context correctly in order to present it to my readers."
On a final note, she says, "I want the drama to continue enjoyably until the end. I am rooting for the production to finish safely without any injuries or further obstacles."
Via JoyNews24 1, JoyNews24 2
RELATED POSTS