Kim Joon to quit T-Max to act full-time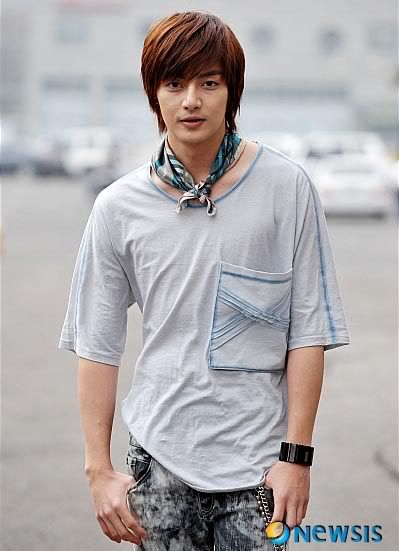 The title says it all: It's being reported that Kim Joon is capitalizing on his newfound Boys Before Flowers fame to pursue a full-time acting career.
This means he'll be dropping out of kpop group T-Max, which probably is a good idea since he's been stretching himself thin trying to keep up with a busy shooting schedule while also promoting his group. Plus, his absence presents difficulties for the other members.
I say, good for everyone involved. I was skeptical of Kim Joon's casting initially, since he'd never acted before, but while his character remains on the sidelines of the story, he comes across as a natural. He has potential and screen presence. Plus, T-Max is still a relatively new group (they debuted with a single album in 2007), so this is as good a time as any for them to part ways.
With Kim Joon's profile skyrocketing (I'd bet higher than even he'd expected), he (like the rest of the cast) is already fielding offers for a follow-up project. According to his rep, Kim is carefully considering his next step, preferring to pick a role that will take him to the next level as an actor. (For example, he's an enthusiastic fan of arthouse director Kim Ki-duk (Coast Guard, 3 Iron) and would dearly love to work with him, for free if necessary.)
*UPDATE*:
Ha. Just as I hit publish, a few other reports counter that he may not be quitting, or that he's quitting only temporarily, or that he plans to return after BBF. The stories are a bit contradictory; I'm guessing they all have a bit of truth but it's unclear which is the most true. (Sorry if I just confused everyone, LOL.)
Via IS Plus
RELATED POSTS
Tags: Kim Joon