Fantasy romance Secret Garden casts leads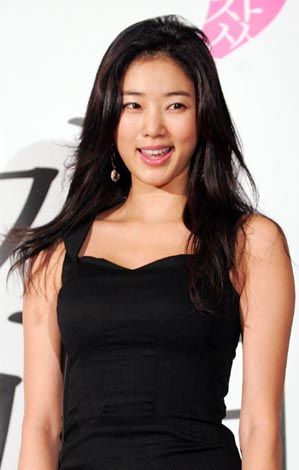 SBS is in the planning stages for a new weekend drama, Secret Garden, and has cast Jang Hyuk (Chuno) and Kim Sarang (Tokyo Showers) in the lead roles.
Secret Garden is described as a "fantasy melodrama"; the love between the leads develops as the story comes and goes "between game and reality." Jang Hyuk plays a proud chaebol who runs a department store. Kim Sarang plays a skilled CF director who carries herself with confidence and haughtiness, but finds herself flustered around Jang Hyuk, who doesn't spare her a second glance.
I find this news interesting for two reasons: First, Jang Hyuk has another project he's busy working on, the Chinese remake of early Hallyu hit All About Eve, which hasn't aired yet. It's scheduled to premiere in September, and so is Secret Garden. He is going to be BUSY.
Second, writer Kim Eun-sook, who made a name for herself with fast-flying dialogue in Lovers in Paris and On Air, has already announced another drama series for this year, My Princess starring Kim Tae-hee and Song Seung-heon. My Princess doesn't yet have a broadcast date (it was announced for "sometime later in 2010"), and as far as I know it's still a go. In Secret Garden, writer Kim will re-team with her PD from those earlier dramas, Shin Woo-chul.
Secret Garden will be 20 episodes and replaces Life Is Beautiful on SBS.
It'll be the first drama in two and a half years for Kim Sarang, who was 2000's Miss Korea; she last took the lead in the joint Korea-Japan production Tokyo Showers, a short four-episode special (which was Ivy's acting debut). Previous to that, she played a jazz singer in the movie Radio Days and was also in the sageuk King and I.
RELATED POSTS
Tags: Jang Hyuk, Kim Sa-rang, Secret Garden