Daniel Choi in rehearsals for The Musical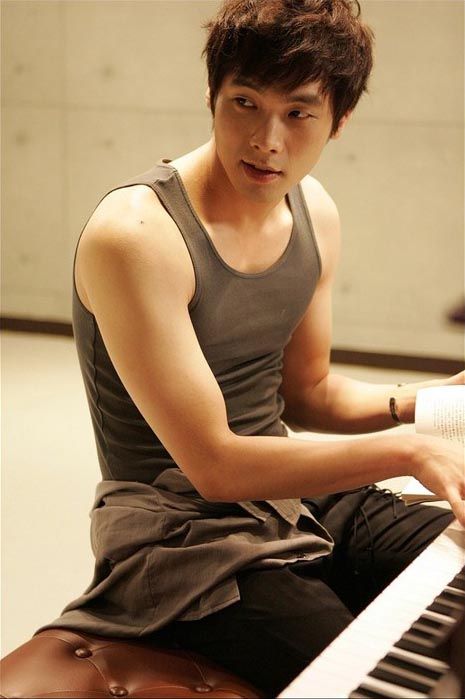 Daniel Choi, who is hard at work preparing for his upcoming drama The Musical, released these photos of him via his Twitter account, which show him practicing his piano-playing skills.
As Choi had never learned to play, the producers offered to find him a double for scenes requiring his character to perform, but Choi insisted upon learning in order to play those scenes himself. That means he has been learning in his spare time, in between filming scenes for the series. One producer explained that he bought a piano without telling them, in order to keep up his practicing every day.
The drama plot unfolds as various people are brought together in their dreams of creating a top musical, which includes our talented songwriter (Choi), a medical student with aspirations of being a musical actress (lead actress Gu Hye-sun), a cool-headed producer (Park Ki-woong), and a diva stage actress (Ok Joo-hyun).
Choi is pictured in these stills looking casual as he is seated at the piano. All I can say is, it's a heckuva lot better than whatever in jeeves Gu Hye-sun is doing in the following behind-the-scenes shots. I'm sort of used to Gu showing up in wacky outfits, but this one takes the cake. Even if the costume is for a drama and obviously not a personal choice.
(Apparently the photos come from a scene where Gu's character is told by a friend that musical actors have to have guts in front of the public, and that "all musical actors in New York do this." LOL. Is she gutsy, or dumb? The scene was shot with some secrecy, but as it was outdoors in public — in Korea's theater district, Daehakro — sharp-eyed bystanders were able to recognize her.)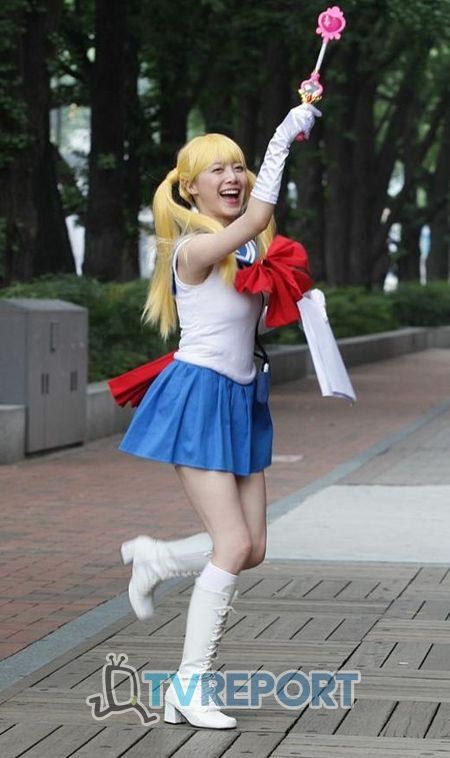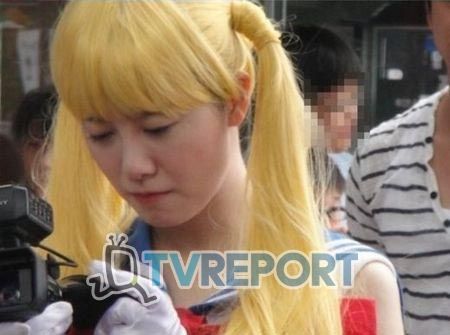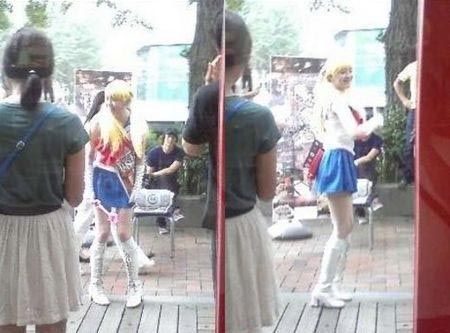 RELATED POSTS
Tags: Daniel Choi, Gu Hye-sun, The Musical