"Korea's Barbie doll," actress Han Chae-young (Delightful Girl Chun-hyang, Exhibition of Fireworks, A Man Called God) is poised to break into China, and possibly the U.S.
Following the heels of actresses like Song Hye-kyo and Jeon Ji-hyun, Han Chae-young is headed overseas to make a name for herself in China. Delighful Girl Chun-hyang (2005) put her on the map with Chinese audiences, and her popularity is still flying high, with a Chinese CF shot earlier this year.
She's currently in negotiations with CAA China, ironing out the details of her contract. She has reportedly gotten offers for a film and a drama, details as yet under wraps.
Han also met with CAA and William Morris in the States, and it seems that she's the next to attempt the very elusive Korean-Hollywood crossover.
China today, tomorrow…the World.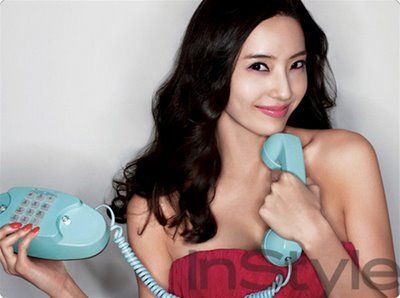 Via Star News
RELATED POSTS
Han Chae-young