Lee Jin-wook joins Han Ye-seul in spy drama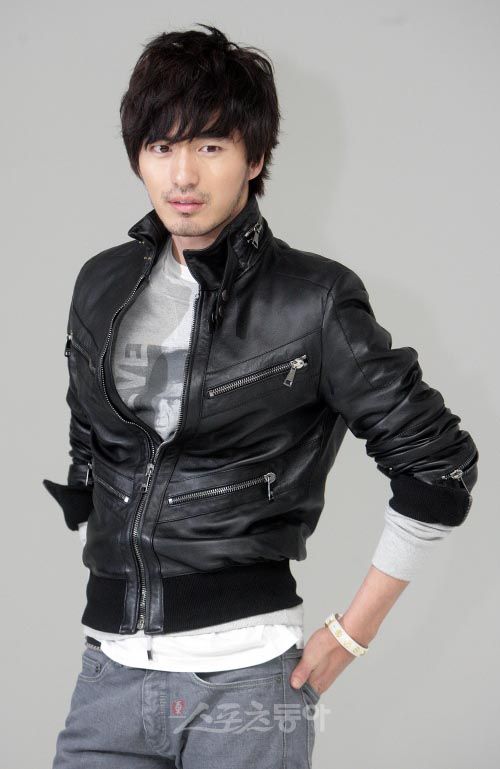 Han Ye-seul (Will It Snow For Christmas?) was cast as the lead in Myung-wol the Spy last month, and now Lee Jin-wook (City of Glass) joins her in the KBS drama in his first outing after being released from military service in March.
The drama will be a Monday-Tuesday show airing in July, and stars Han Ye-seul as Han Myung-wol, a North Korean spy described as a killing weapon who infiltrates the South on a mission. Lee Jin-wook will play Choi Ryu, an elite officer in the North Korean army who assists in her mission and accompanies her into South Korea.
That part sounds rather bland as far as spy fare goes, but for the added tidbit that Myung-wol then falls in love with…a Hallyu actor. What the…? It's so crazy, it might just work? Like Shiri meets Best Love? Or an IRIS where Kim So-yeon was the lead and Lee Byung-heon played himself (perhaps playing a spy)? Guns, explosions, and romantic press-conference declarations? Pretty please, with a cherry on top?
I have no idea if the tone will be serious, dark, action-packed, or comedic, or something in-between (just as long as it doesn't try to be everything, a la City Hunter), but I'm dearly hoping for wacked-out screwball comedy. Because that would be awesome.
Han and Lee aren't my favorite pairing, but from all accounts they're not the main romantic couple so his character will probably be the helpful, competent colleague type who either stands by as she falls for the other dude, or plays active interference. The other male lead has yet to be cast, but hints are being dropped of a big name being scouted (naturally). The drama plans to wrap up casting soon so it can begin shooting at the end of May.
The director is Hwang In-hyuk of Sungkyunkwan Scandal and Iron Empress, but the two writers (Kim Eun-young, Kim Jung-ah) appear to be new on the scene. Myung-wol the Spy follows Baby-Faced Beauty and premieres July 4.
Via Hankyung
RELATED POSTS
Tags: Han Ye-seul, Lee Jin-wook