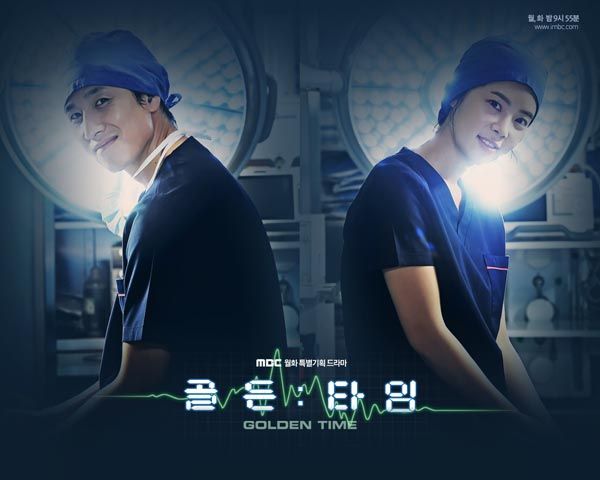 What the? I wrote about MBC's Golden Time considering an extension yesterday, and figured they'd probably get that extra hour. But THREE more?
How could you possibly be at Episode 19 of a 20-episode show, and at the last minute come up with enough material for three more? Yes, the show does move at a snail's pace (from what I've seen and what y'all commented in the other post), so perhaps you can stretch that out some more. But… do you really want to be slower than a snail?
Producers and broadcasters are also reportedly in talks to turn Golden Time into a multi-season drama. Okay, that move makes a lot more sense. It's a medical show, which lends itself to contained arcs, and you'd have the proper time to plan and execute another season. It's true that broadcast television has yet to have a successful sequel drama, but I can see this one pulling it off.
(I wonder if they mean a genuine sequel with the same characters, though, or merely another spin-off using the similar concept, a la I Need Romance. Legit sequels are rare in dramaland and have not met with success thus far, though cable appears to be the future for the multi-season format, with Vampire Prosecutor 2 being a rare example of the concept done well.)
This means Golden Time will end with Episode 23, on September 25. The Horse Healer follows in October.
Via Star News
RELATED POSTS
drama production
,
Lee Seon-kyun