Lee Je-hoon suits up for Bazaar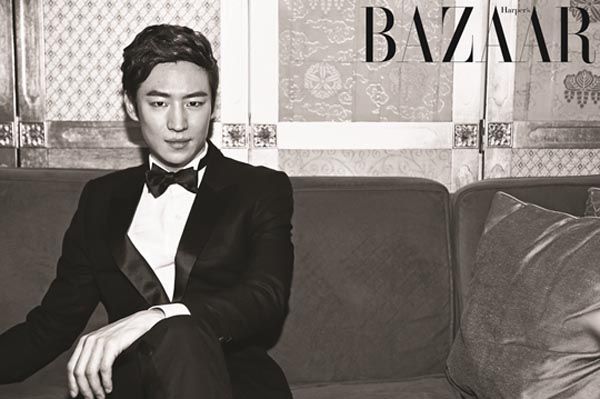 Old-world glamour is always welcome in my book, especially when you're looking as dapper as Lee Je-hoon in this Bazaar spread. And with his army service looming (noooo!) we'll have to start stocking up on Lee Je-hoon goodness now, to tide us over for the next two years.
I love this man. He is such an amazing actor, both technically proficient and able to embody the emotional reality of his characters, whether they're innocent or cheeky or verging on psychotic, or anywhere in that vast in-between. I'm glad he found such success before his military service, but also a little sad that it came so close to it so that we couldn't get a few more projects out of him just as he's hitting his stride.
So after having a phenomenal last year (The Front Line, Bleak Night), Lee has had another good year, Fashion King notwithstanding, with Introduction to Architecture being such a sleeper box office hit and bringing him mainstream notice. Now he's got another movie, horror-comedy Fortune Tellers (which has adopted the English-language title Ghost Sweepers), set to come out in another week.
Fortune Tellers / Ghost Sweepers is the project at the center of attention in the accompanying Bazaar interview, and he talks about working with Kim Su-ro and improvising their heads off: "As we ad-libbed together, we ended up with scenes and lines that we couldn't have predicted, and that made everything even more fun."
Lee is currently busily filming his last movie before hiatus, My Pavarotti with Han Seok-kyu. (He plays a high school gangster with dreams of being a classical singer. How great is that?) He reports for army training at the end of October.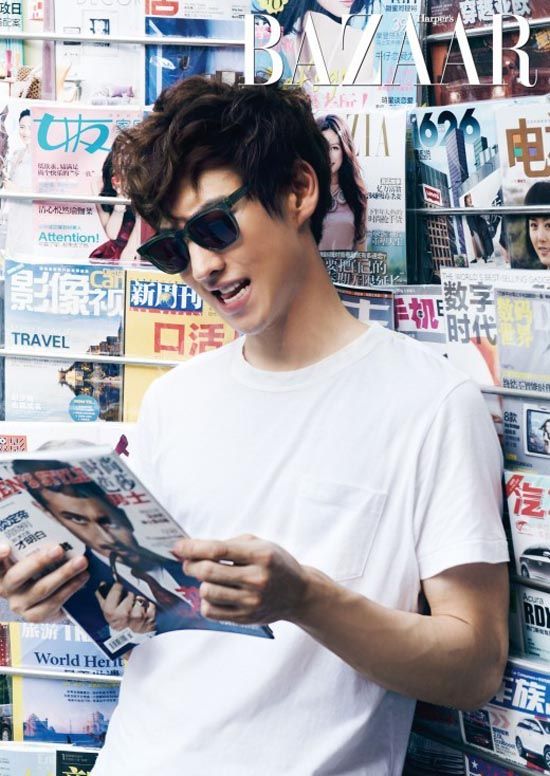 Via Newsen
RELATED POSTS
Tags: Lee Je-hoon, photo shoots