The Great Seer sees slow start, Nice Guy keeps ratings lead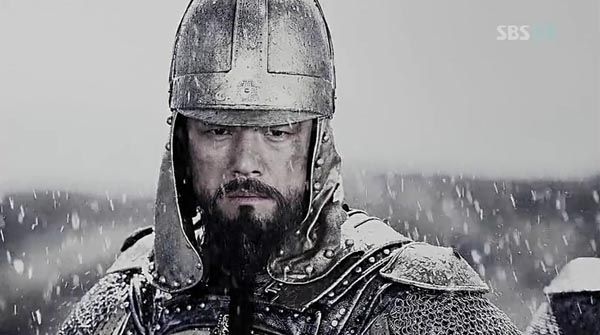 A new drama joins the pack today with grand-scale fusion sageuk The Great Seer premiering on SBS. The show has a pretty epic scope and lots of big names in its cast (Ji Jin-hee, Ji Sung, Kim So-yeon, Song Chang-eui, Lee Yoon-ji), so it's a bit surprising to see its first outing netting a mere 6.5% ratings, which was last place of the Big Three shows.
Still, it's hard to argue against KBS's taut melodrama Nice Guy, which is escalating its plot as we speak (as if things weren't already tense enough!). The drama has been a hit out the gates, and its Episode 9 drew a 15.3% to take first place. With strong acting by all and a breakneck pace reminiscent of straight-up thrillers, it's easy to see how it's the show to grab people's attentions and suck you in with its high drama. Plus, the pretty pretty cinematography surely doesn't hurt.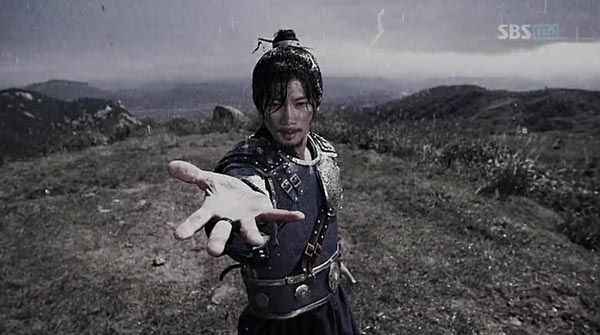 Not to say The Great Seer lacks interesting visuals; it's got a big story (the overthrow of the nearly-500-year-long Goryeo dynasty) and a huge array of costume finery to go with it. I caught most of the first episode (I literally interrupted myself to write this post, ha) and thought it had some nice potential, with a grandness I wished of Faith, also set in the late Goryeo era. I fear there's a chance it may get caught up in an excess of political machinations (as in, the dreaded sit-in-the-stateroom-to-talk scenes that are so prevalent in sageuks), but for now I'm intrigued in the world of the seers who stand by kings and whisper in their ears.
The Great Seer does have some time to build its audience, with 36 episodes total. By the time both its rivals are over, it'll still only be in the first half of its run. Still, one would have thought they'd have put up more of a fight.
MBC's Arang and the Magistrate, meanwhile, came in second place with a 12.6% rating. It's the show I'm most invested in, though that's probably because it's also the one that's deepest into its run. Still, there's something about the romantic moodiness of the show that I really enjoy. The ratings aren't bad (though not really strong either), and I expect that the show will continue in that vicinity for the remainder of its run. Which, by the way, is not much longer, since it wraps next week. We've still got a bit of mystery to unravel and a Big Bad to conquer. Overall we've got a solid mix of shows, I think.

Nice Guy

Arang and the Magistrate
Via Star News
RELATED POSTS