Lee Jong-seok's March magazine spreads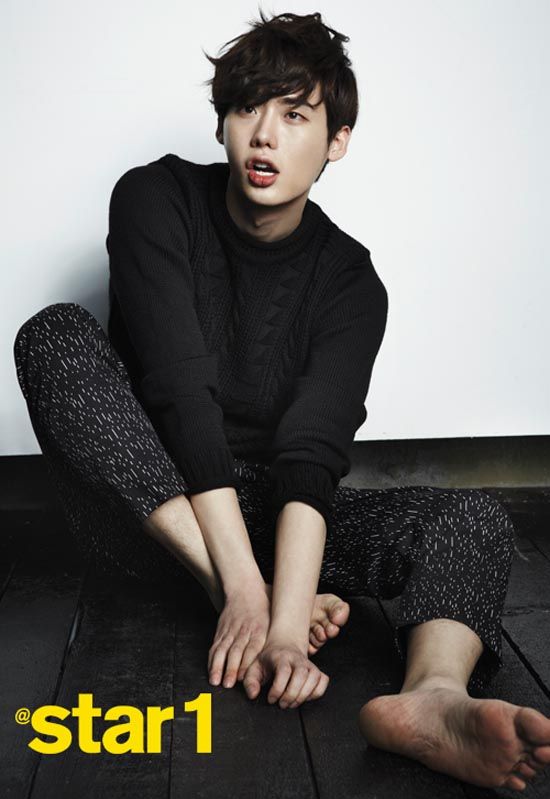 Look who's keeping himself busy with a whole slew of magazine spreads, now that his drama (School 2013) is over. (I don't suppose I'm the only one imagining a two-dimensional Lee Jong-seok reaching down on the front page of this site, into the box below it, to high-five (or maybe bro-hug) his pal Kim Woo-bin, am I? E.T. finger-touch, go!)
From top to bottom, we've got spreads from @Star1, Vogue Girl, and Céci magazines. The first shoot comes from @Star1's March issue, which I still contend is a lame name for a publication. (What's with all the k-poppy names and titles that are intentionally incomprehensible and cryptically spelled? Lemme tell ya, comprehensibility is a good thing. I fully endorse comprehension.)
The magazine comes with an interview, where Lee Jong-seok talks about wanting to work with Lee Na-young as well as offering up behind-the-scenes stories from School 2013. I'm hoping it's less of the former and more of the latter. Not that I have anything against her; I just would really rather hear about all the backstage hugging and heart-to-hearting and brotherly bonding on that drama set. And if it didn't happen, I will take lies; just don't tell me it's not true!
Next is the colorful Vogue Girl shoot (love the bright electric hues), which is part of the "Pink Wings" campaign, now in its fourth outing. Pink Wings has featured a number of big stars in years past (such as Yoon Eun-hye, Park Shin-hye, Suzy, Seo Hyo-rim, Yoo Inna) — this year's series also features Tiffany, Gu Hara, Ga-in, Kang Seung-hyun, Park Ji-yoon, and Seo In-gook.
Pink Wings is a campaign that works to raise funds, which are then donated to helping young boys and girls living in difficult circumstances. Aw, Heung-soo would approve.
At bottom is the Céci spread, which is timed/themed to coincide with White Day (the counterpart to Valentine's Day, celebrated on March 14). I… don't see any chocolates in the photos but the shoot is apparently using the concept of Lee Jong-seok sporting a boyfriend look in his boyfriend-y room. Well, that explains the toys… though not the paisley suit. Mind you, he looks awesome in that paisley suit. But it is a paisley suit.
Also, this concept is flawed from the start, in that it's not a concept. (What, like it takes effort to picture him as boyfriend?) We call these things truth.
Enjoy the eye candy!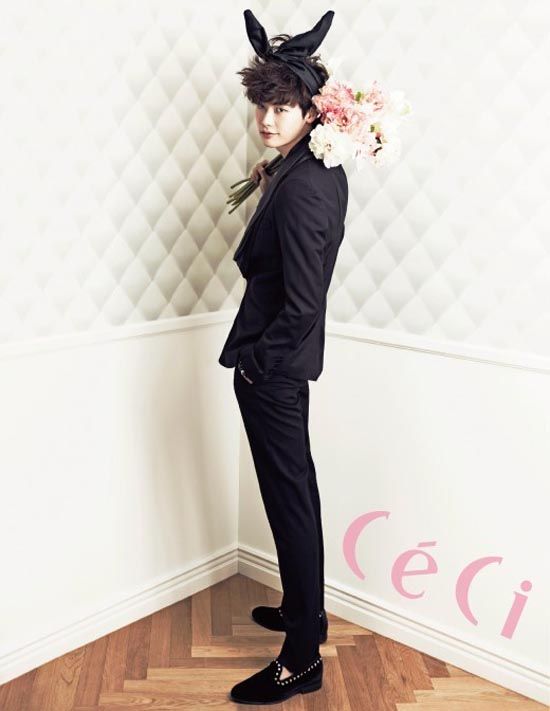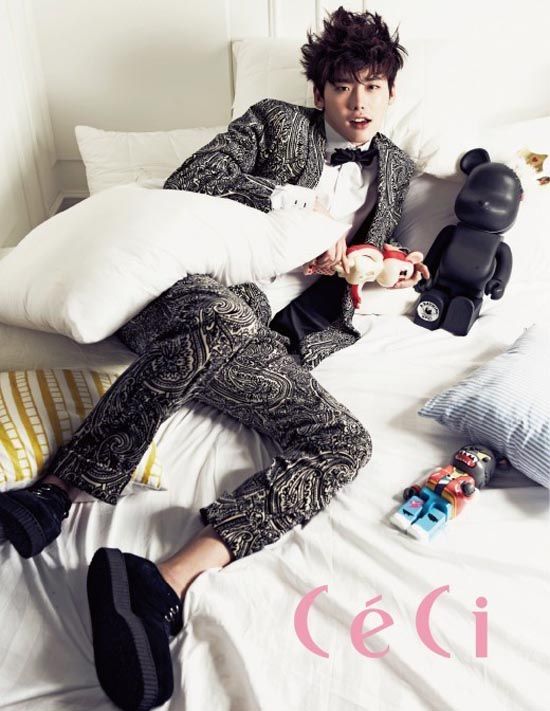 RELATED POSTS
Tags: Lee Jong-seok, photo shoots