Jung Yumi joins Oh Ji-ho in Joseon-era servant drama Maids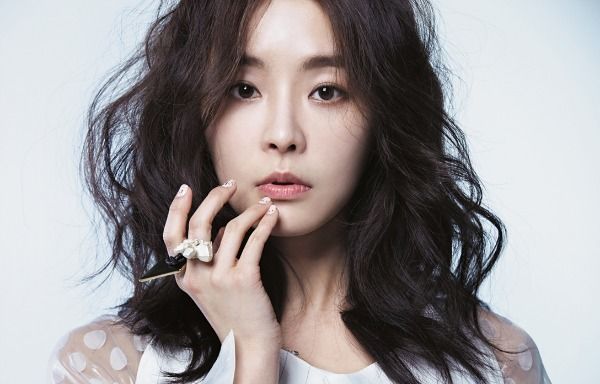 Cable network JTBC's next Monday-Tuesday show will be a historical drama called Maids, about the lowest class of servants in the Joseon era. The drama is getting ready for a November launch, and is starting to cast its leading roles — Oh Ji-ho (Ghost-Seeing Detective Cheo-young) has confirmed that he's accepted the offer to headline, and Jung Yumi (the Mother's Garden, Rooftop Prince one) has signed on to play his leading lady.
Jung Yumi plays a nobleman's daughter who's so beautiful and well-dressed that she has her own fan club of admirers. But a fateful twist sends her family into ruin and she ends up in the lowest class of slaves, where she has to adjust to life as a maidservant. Naturally she has a hard time accepting this as her lot in life, and her character will struggle with being born of the highest class but having to survive by her wits as a lowly maid.
Oh Ji-ho plays a manservant who's a man of mystery — he purposely keeps his identity a secret, and is a skilled warrior. He's described as level-headed and charismatic, and he'll be working on a secret undercover mission unbeknownst to the others around him. Directing is PD Jo Hyun-tak of tvN's Who Are You, and new writer Jo Hyun-kyung is penning the script.
The drama is described as a modern romance (in sensibility) set in Joseon, where people's status and class go up and down like a roller-coaster, and the secret and impertinent lives of young noblemen and women and their servants is explored as passionate melodrama. To be honest, the cast isn't super enticing, but I do really like upstairs-downstairs dramas. Well okay, I like British upstairs-downstairs dramas, but Joseon presents so many of the same class issues between aristocracy and servants that if done well, it could be really intriguing.
Maids follows Yoon-na's Street on Mondays and Tuesdays, and premieres November 24.
Via Osen
RELATED POSTS
Tags: Jung Yumi (2), Maids, Oh Ji-ho