History gets an SNS makeover in webtoon-adapted cable drama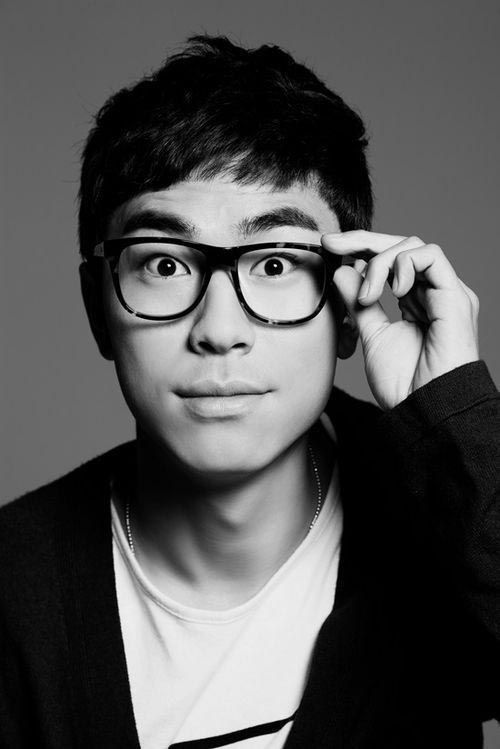 There's another (of course!) new webtoon-based drama adaptation on the books, but this one has me particularly interested because it's based on such a novel idea: Depicting snippets from the royal historical records of the Joseon Dynasty… in modernized text-message format. It's hilarious!
The records, known as the Annals of the Joseon Dynasty, are called the sillok, and the popular webtoon has cleverly punned the word into siltok, or sil-talk, where "talk" refers to mobile messaging (such as Kakao Talk). The full webtoon title, then, translates to something like Annals of the Joseon Dynasty Talk, which isn't nearly as catchy in English but gets the point across. The drama is being prepped for a run on cable channel MBC Every1, and has lined up Lee Shi-un (Falling For Innocence, Answer Me 1997) to play a lead role.
It's not clear what role he'd play, or even what kind of drama you could make out of this concept, since the Joseon Talk webtoon doesn't really have a narrative. Every chapter takes something out of the actual annals and depicts it in a funny text exchange, and as the annals span four centuries (from 1413 to 1865), it's not about a single set of characters. So the challenge of a drama is to take this idea and find a narrative to carry it. It'll be a challenge, but I think one that could be really rewarding, because it's such a hilarious concept.
It could be a great opportunity for a drama to get experimental, because rather than finding one central story to base the series around, this could be a fabulous way to go episodic. I'm thinking SNL, composed of short skits — they wouldn't have to be connected so you could portray one-off jokes, while also leaving room for long-running bits with recurring appearances. (Do it, MBC Every1! Dooooo eeeet.)
I've been reading the webtoon, and it's pretty laugh-out-loud funny; I can definitely see how it picked up an enthusiastic fanbase. It's funnier if you already know the history being referenced, but the humor can still be appreciated if you don't; each chapter ends with a "real facts" list telling us what exactly came from the annals so that we can get in on the joke. (Something like that could come in super-handy in a drama, come to think of it, if you had a segment or narrator clarifying with humorous insight about which parts are actually fact-based.)
For example, it was recorded in the annals that King Sejong always had meat for his meals, so the Talk strip shows text exchanges between him and his servants discussing menu options for the day. Sejong is always demanding meat, while the harried servants try to persuade him to ingest some vegetables, and he makes them facepalm by snapping a cell phone picture of his barbecue sauce that lists "onion" as an ingredient.
In the first exchange below, you have a teenage Sejo (aka Grand Prince Suyang), who was recorded in the annals as often wearing clothing that was very large on him. So the Talk version reimagines that detail as a teenage Suyang uploading a selfie with hashtags like #XXL #fashion #royalfamily, and the court ladies gossipping, "So cute, gotta make that my wallpaper," "Why does the prince only wear oversize clothing?" and "He must just be going through puberty."
The second exchange takes place after King Sukjong has deposed Queen Inhyun for the scheming concubine Lady Jang, only to realize he'd made a mistake, and is now groveling to his queen: "Phew, what a relief, you haven't changed your number," "Lady Jang is a psychopath," "You were right, I was really wrong, let's start over."
Annals of Joseon Dynasty Talk plans to begin filming in mid-June.
Via OBS
RELATED POSTS
Tags: adaptations, Lee Shi-un