Mom and dad spy hijinks for Sweet Savage Family's first teaser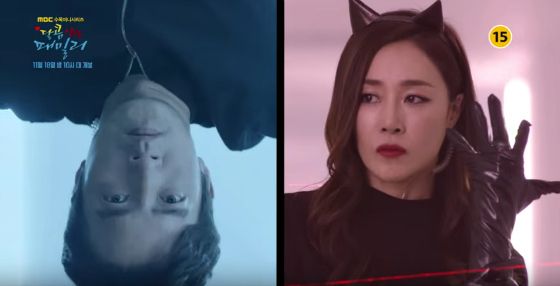 The first teaser is out for MBC's new mob family comedy Sweet Savage Family, the drama spinoff of the comedy film franchise Marrying the Mafia. It stars Jung Jun-ho as a mob boss who runs a whole city's underground, but gets treated like a second-class citizen in his own home. They're definitely going for a goofy, laugh-out-loud tone with this one: The first teaser introduces the leading characters in parodies of Mission: Impossible, Catwoman, and The Godfather, complete with cat.
The light human comedy follows Jung Jun-ho's struggles to run a gang and be a good father and husband at the same time, and hilariously it's the family part that he has the most trouble with. At home he gets nagged, ignored, or laughed at, and serves as the family garbage disposal on most days.
Moon Jung-hee is his smart, capable wife who takes care of their troublemaker teens and a cranky mother-in-law, and basically keeps their family together. She isn't happy about her husband's criminal life and volunteers in her free time to try and make up for any bad he's doing.
Jung Woong-in is the best friend who's always been second best at everything, and is determined to take over when his chance comes. I do love a comical Jung Woong-in, and I'm happy to see him doing something light after Yong-pal. Yoo Sun is his ex-wife who also happens to be both guys' first love, and her reappearance in town will throw the two families into a tizzy.
It's namely because Yoo Sun moves back to her hometown with her 18-year-old daughter Minah (of Girl's Day), and Minah will start dating Jung Jun-ho's son Lee Minhyuk (of BtoB). Not exactly Romeo and Juliet, but friends-turned-rival dads and first-love-versus-wife moms will suddenly find themselves in an awkward situation, to say the least.
I don't think it's going to be a slick drama, but I like the silly antics in the teaser and the comical vibe of the whole setup. Mostly, I think watching Jung Jun-ho and Jung Woong-in running around making asses of themselves will be reward enough for tuning in.
Sweet Savage Family follows She Was Pretty on Wednesdays and Thursdays beginning November 18.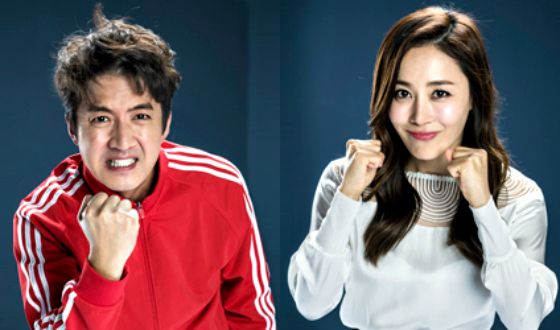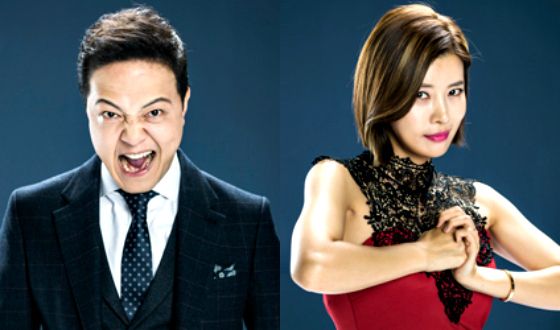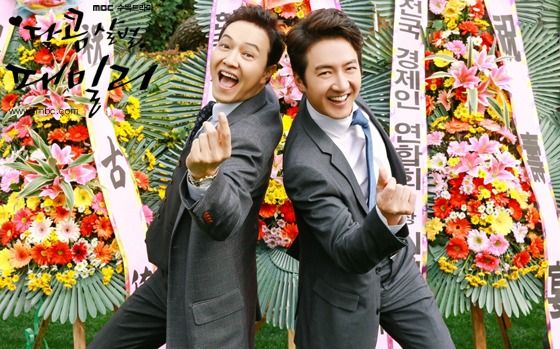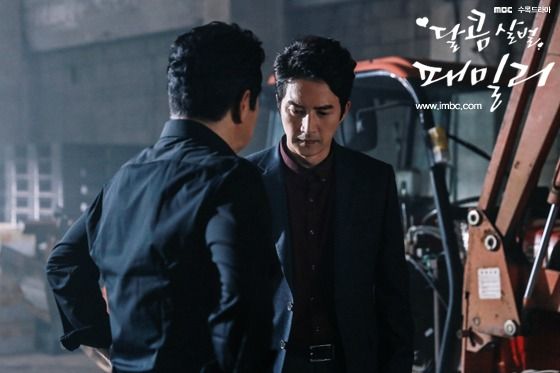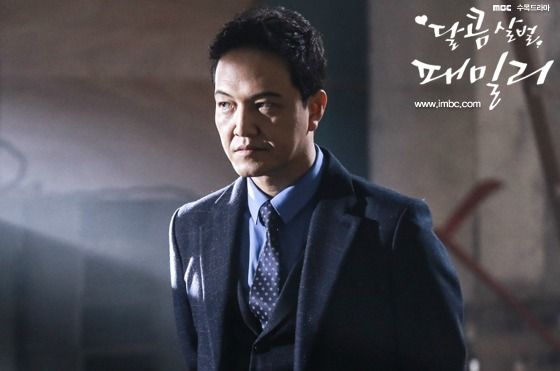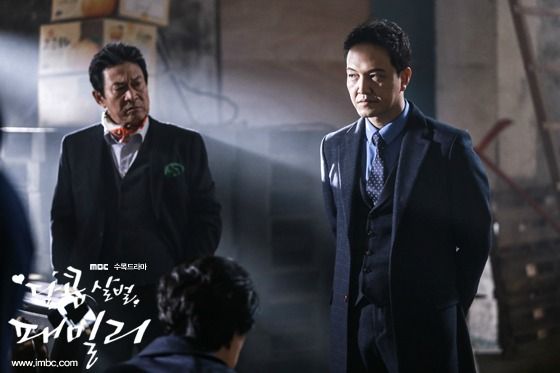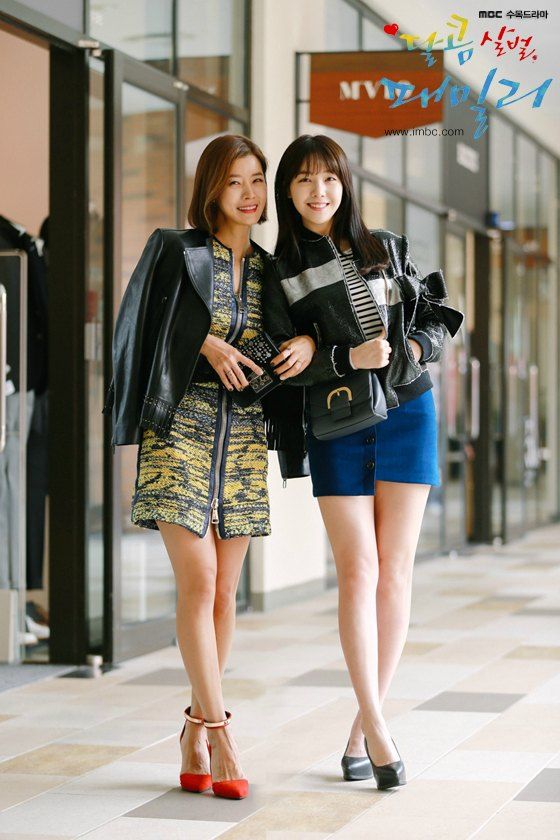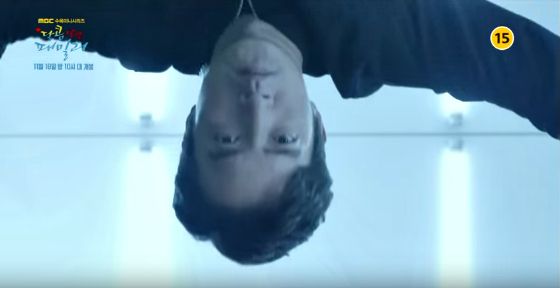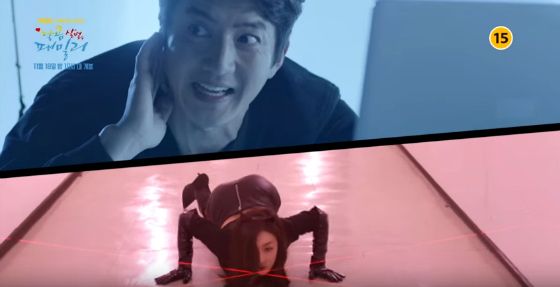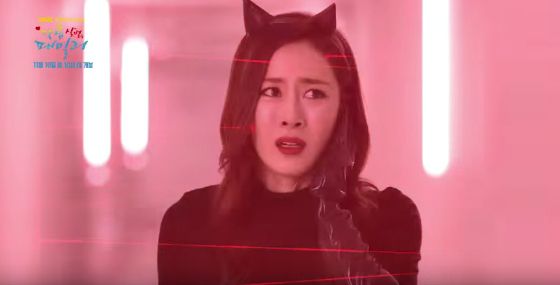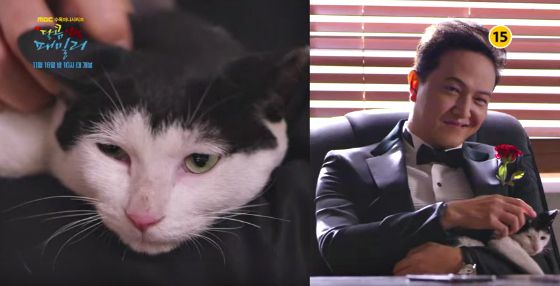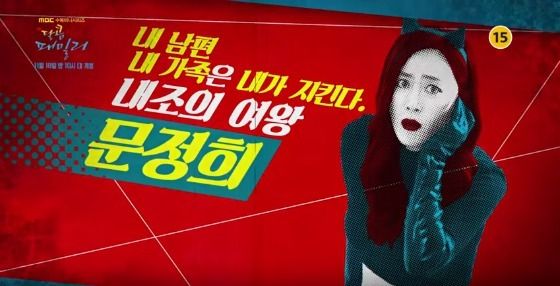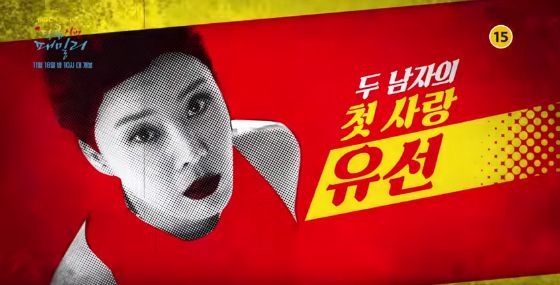 Via iMBC
RELATED POSTS
Tags: Jung Jun-ho, Jung Woong-in, Moon Jung-hee, Yoo Sun