Twenty Again: Episode 12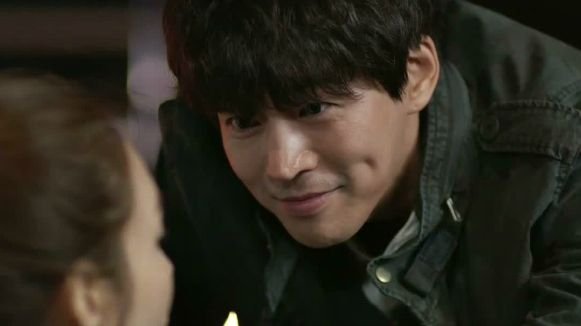 I didn't think this hero could get any swoonier, but he just keeps raising the bar. I'm convinced this is a fantasy drama now, because people like this just don't exist in real life. It's a rough day for our heroine as revelations come hurtling at her from just about every single person around her, but the angst is buoyed by her budding feelings, and I have to say—the ensuing awkwardness was worth the wait.

SONG OF THE DAY
The Film – "사랑, 어른이 되는 것" (Love, Becoming an Adult) [ Download ]
Audio clip: Adobe Flash Player (version 9 or above) is required to play this audio clip. Download the latest version here. You also need to have JavaScript enabled in your browser.

EPISODE 12 RECAP
Nora opens her eyes at the jjimjilbang to discover that she's sleeping right next to Hyun-seok, and her heart suddenly starts to race. And then to top it off, Hyun-seok slings his arm over her in his sleep and she panics.
Sadly he's not awake to witness her spazzing, and she sliiiiiides out from under his arm and is still so frazzled by her own reaction that she gets dressed and runs out of there at the crack of dawn.
She puts her hand over her racing heart and wonders why it's beating so fast, and if it's malfunctioning. I know a man you could see about that.
Hyun-seok gets up and sees that both girls are gone, then finds Seung-hyun sleeping a little distance away. He calls just as Nora is arriving at home, and he's relieved to hear that she's safe. She doesn't have a good excuse for why she suddenly left, so she blurts that it was too hot to sleep there.
He tells her to make sure to tell her husband about why she spent the night out, and she says she'll handle it. She hangs up feeling weird and wonders aloud, "Why am I so uncomfortable?" as she presses a hand against her flushed face. Hyun-seok assumes that she felt bad about staying out all night if she dashed home at daybreak.
Woo-chul comes out of his room to ask about the phone call, and Nora just says that it's a friend and walks away without explaining anything about last night. He guesses that it was Hyun-seok on the phone, which raises his hackles.
In the morning, Hyun-seok gets Seung-hyun's security bars replaced, and she promises to pay him back as soon as she gets paid. He tells her she can repay him with favors instead, like the one last night when she told him where they were.
Seung-hyun: "You like Nora unni, don't you?" He denies it, but we see that Seung-hyun came out of the restroom last night and saw them sleeping cozily next to each other. She smiles knowingly and tells him that they're a good match, but he swears that they're just friends.
Meanwhile, Nora gives Soon-nam the bad news that she has to quit their dance club. Nooooo, why? She says there's hardly any time left after her part-time jobs, and has also come to terms with the fact that there's a time for everything, and her dancing days are behind her.
He tries to convince her to stay, but she says that she'll come running to help out if they ever need her. Soon-nam threatens to hold her to that, and Nora promises, assuring him that once a hoobae is forever a hoobae.
Nora walks across campus and sees Hyun-seok approaching on his bike, and gets adorably flustered. She raises her hand to wave, but when he doesn't see her she spins around feeling awkward.
She decides to try again with an even bigger wave, then feels even more awkward and spins around to hide behind a tree, like she suddenly doesn't know how to function. I love it. It's like the battle of the dorks.
She inches around the tree to avoid being seen, then tries to slow down her rapidly beating heart, wondering again what's come over her. She flashes back to Hyun-seok's sleeping face inches from hers, and gets mad at him for sleeping near her and scaring her.
Yi-jin is surprised when she gets a chilly greeting from Hyun-seok today, and decides that he doesn't have a crush on her after all. She busts out her whiteboard to figure out what the heck Nora's relationship is to both men to make Hyun-seok act so hot and cold towards her, then finally comes up with the only explanation: He knows about her affair.
She remembers how cryptic he was when he returned her fountain pen with the engraving on it, and cringes to realize that he knew all along. She goes to confront him about it head-on, and he doesn't deny it.
Yi-jin tells him that he's got it all wrong though, because her relationship with Woo-chul isn't an affair—he's long been divorced in practice with Nora. Aaaaah, he knows! He knows!
Hyun-seok is floored, and asks angrily for her to explain what that means. Yi-jin tells him that it's been years since Nora and Woo-chul have signed contracts for their divorce, and that the only reason they haven't finalized it is because Nora is hanging on. Oh no, don't tell him your warped version of the story! She even says that Nora came to college in an effort to hold onto her husband.
Nora and Sang-ye take a break to decide on lunch, and when ddukboki comes up as an option, Sang-ye is surprised to hear that Hyun-seok still hasn't told her about that ddukboki place. She tells her that their high school friend Dong-chul runs it, and Nora heads over there to see for herself.
She finds it on a little corner, and it's called Granny Flower Ddukboki, just like her grandmother's old shop. Dong-chul assumes that Hyun-seok finally told her about the place, and Yoon-young is just as surprised when she joins them.
Dong-chul tells them that after Grandma's funeral, he went to go clean up after her shop, and Hyun-seok came with him. We see them in flashback as they both sigh over never being able to eat Grandma's ddukboki again.
When Dong-chul finds Grandma's secret sauce, there's a recipe on the lid drawn in pictures instead of words, and Hyun-seok is able to interpret it based on the things Grandma used to tell him. In the present, Dong-chul says that he didn't know it then, but Hyun-seok was the one who bought Grandma's shop and left it under someone else's care. The girls are shocked and ask why, and Dong-chul remembers him saying that he'd miss it for the rest of his life.
Then much later, Dong-chul was saddled with debt and moved here thinking of opening a shop, and found this one. He's been running it ever since. Nora asks with tears brimming in her eyes, "Hyun-seok protected my grandmother's store?"
Meanwhile Hyun-seok is reeling from the news that Nora is in the middle of a divorce, only he interprets it all the wrong way, remembering how Yoon-young said that Woo-chul was Nora's entire universe. He sighs, "Ha Nora, you dummy, did you hang on like that all this time?"
Dong-chul serves the girls a plate of Grandma's ddukboki, and Nora starts to well up as she thanks him and Hyun-seok for doing what she couldn't. She takes a taste, and her tears spill out as soon as she eats one.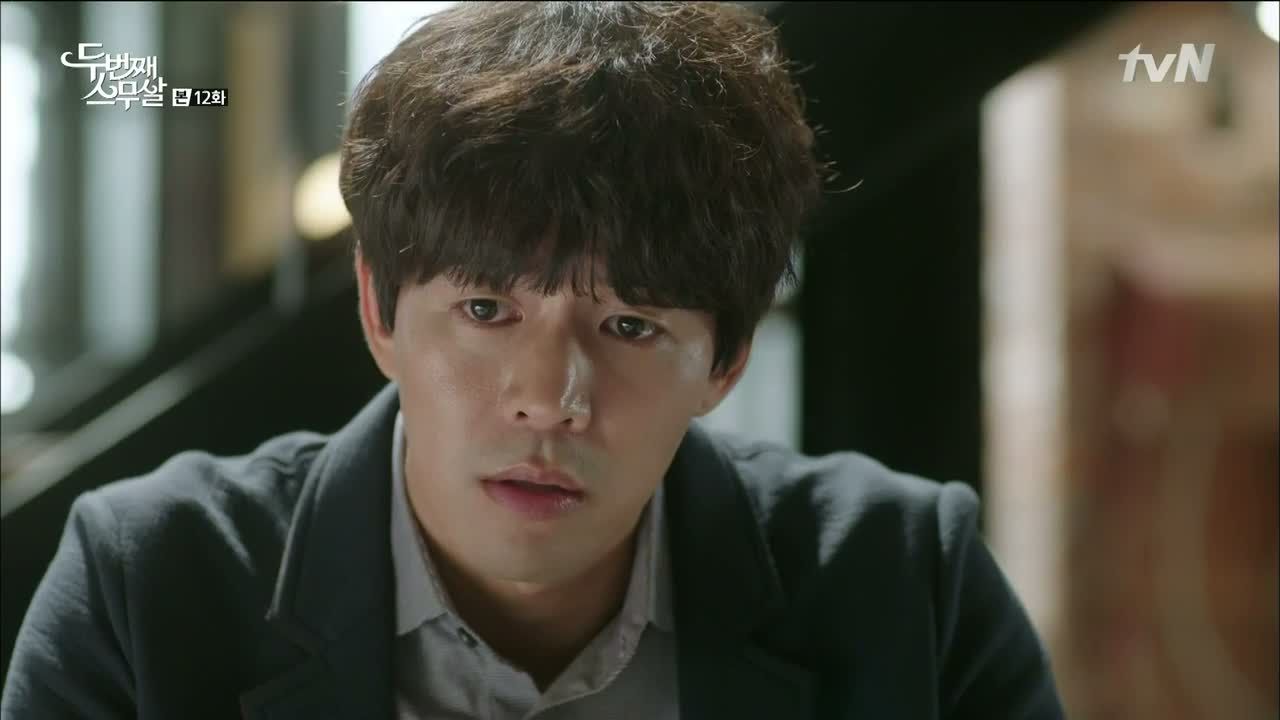 When Hyun-seok arrives at the office, Sang-ye is worried because Nora ran off and never came back when she heard about the ddukboki shop. Sang-ye worries that she made another mistake, but Hyun-seok says it's good for her to have good memories right now, so that she can remember that she had someone who loved her that much.
Dong-chul calls to tell Hyun-seok that Nora is there, and when he hears that she's crying, Hyun-seok tells him to close up shop for the day so that she can have a good cry. Awww. He promises to make up today's sales personally, and Dong-chul asks if he's Nora's husband or father. Hyun-seok: "I'm her oppa!" Oh, swoon.
Sang-ye wonders what's going on, and Hyun-seok sighs that Nora's relationship with her husband was far more complicated than he knew, and it was never something he could fix in the first place.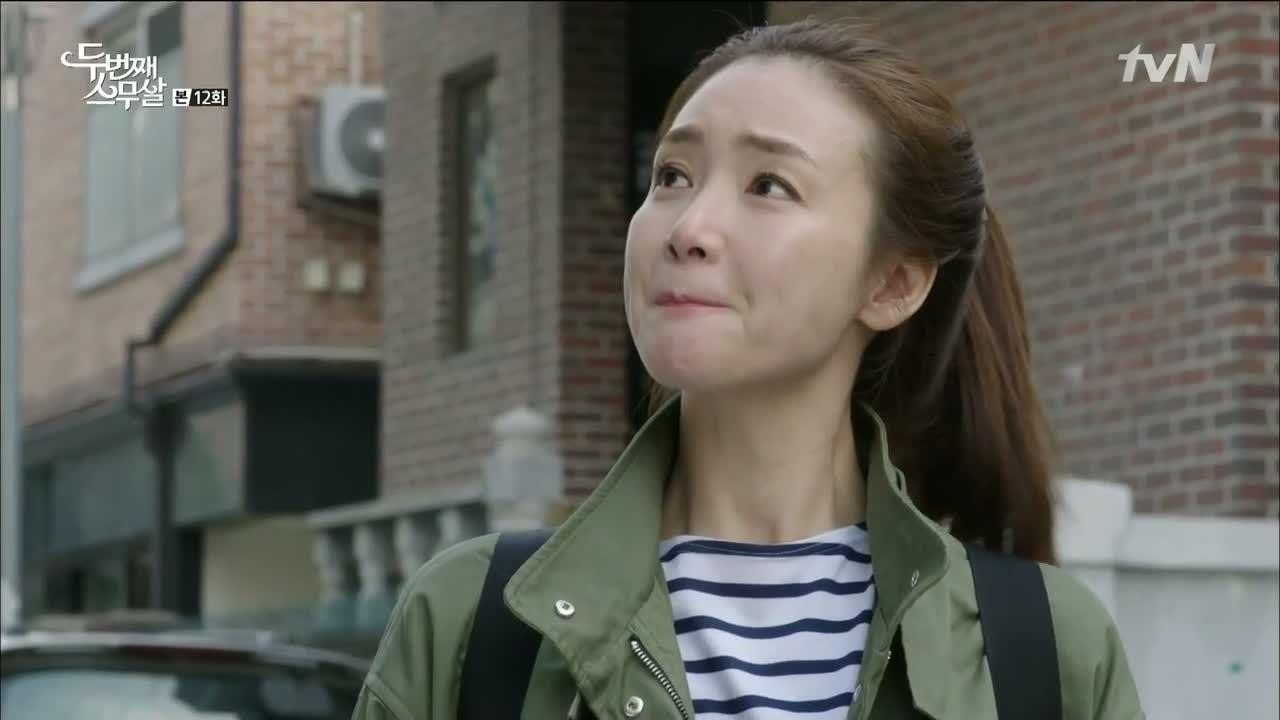 He says it's impossible to live outside of your universe, and he regrets not being nicer to her from the start, offering her someone to lean on instead of bugging her and yelling at her: "I should've been good to her, like an oppa."
Nora returns to the office still a little teary-eyed, and wonders what she'll say to Hyun-seok when she sees him. She decides that thank you isn't enough, but doesn't know how else to express her gratitude.
But when she gets inside, Hyun-seok is all business and suggests that they have their meeting elsewhere. Sang-ye says that there's a place he likes to go to clear his head, and soon they're at camping grounds.
Hyun-seok hands both Nora and Sang-ye stuff to read before their meeting, and insists on taking over the cooking while they work. Can I have him? When Nora protests, he leads her to the chair and plops her down in it, their faces getting awfully close in the process.
Nora gets fluttery again and quickly agrees to stay put. She doesn't get much reading done though, because she's too busy watching him cook with a goofy smile on her face. When he tastes his soup and smiles, she notes, "That's right, he has dimples." I'm sorry, what. How could you not notice those giant craters of cuteness until now?
She's super impressed with the giant spread and says after one taste that he might even be better than her. Hyun-seok protests that he's not nearly as good, then catches himself when he remembers he's supposed to hate her cooking. Nora sighs happily that she can't remember the last time someone cooked for her, and Hyun-seok's heart seems to crumble a little more.
After dinner, they play Go Stop to determine the loser who has to wash dishes, and Hyun-seok totally cheats… so that he can deal Nora all the good cards so that she'll win. Aaaagh, why are you so cute?
Nora refuses to let him do the dishes alone, so he lets her rinse. She finally gets to say thank you for Grandma's shop, and says that she didn't know he loved her grandmother that much. He tells her that Grandma fed him a lot back in the day, and that if she's really that grateful, she can say, "Thank you, oppa."
He points out that he's taller than her, bigger than her, and his birthday comes before hers, so that makes him an oppa. She laughs and wonders why he wants to be oppa all of a sudden, and he says that she doesn't have an oppa and he doesn't have a little sister, so she can think of him as her oppa from now on.
Nora throws him an, "Okay, o-ppa," and makes his day. She comes home in good spirits and happily agonizes over what to text to Hyun-seok, deciding on a thank-you with a smiley face.
Yi-jin calls Woo-chul to ask when he's going to come up with that solution he promised, to secure his standing at the university and make their marriage possible. He snaps he's working on it and wonders if Yi-jin was always like this. Trouble in paradise?
Woo-chul attends a lunch with colleagues, and seems very interested to hear that a new position is opening up at a different school. Ooh, that would be so nice for everyone if you took a new job.
Min-soo and Hye-mi end up wandering in circles looking for a dessert place that night, and he happens to spot Mom working at the convenience store. He's so appalled that he ditches Hye-mi and runs home to confront Dad about it, and Dad says her part-time job is just office work.
But Min-soo tells him about the convenience store, and Dad is just as shocked. Min-soo says it's their business if they get divorced, but he demands that Dad pay Mom's tuition: "It's your fault she didn't get to go to school at the right time!"
Woo-chul demands to know where the convenience store is, and is horrified to see the manager giving Nora the leftover triangle kimbap to take home. He storms in to pick a fight with him for calling her an ajumma and treating her like that, and declares that she's a professor's wife. This is so embarrassing.
He grabs Nora's wrist and tries to drag her out of there, and the whole time he's shouting, "What is Professor Kim Woo-chul's wife doing here?!" Of course, this is all about you, isn't it? The manager doesn't believe him, thinking that the husband is obviously a loser if she has to work here.
Woo-chul angrily lunges forward to fight him… and brings an entire shelf down on himself instead. Ha, I love when he falls and then poses like he totally meant to sit down in the middle of the floor like that.
He ends up having to pay for the shelf he broke, on top of getting Nora fired. He says he'll give her money, because having her work at a place like this is disgracing his name, but she counters that she's not his wife anymore.
Woo-chul says that it's not legally binding yet, so until then, she's his responsibility. Nora says she's not a child: "I'M going to take responsibility for me." He doesn't see how she's going to live off these wages, then asks if Hyun-seok offered to pay her way. Barf. That is so offensive.
He warns her not to get divorced believing in Hyun-seok's lies, and Nora just scoffs in disbelief and asks if Woo-chul was always this impossible to talk to. I do love it when she uses his words back at him. She whirls around and leaves him in the street mid-sentence.
Down in the subway, Nora sees a couple playing peekaboo and finds it cute, but that triggers a memory she'd pushed aside all this time. She now remembers Hyun-seok being at the theater that night when she caught Woo-chul cheating—he had tried to cover her eyes and followed her out.
She heads over to his place late at night to ask him about it, and when she asks it so directly—if he saw her husband there with another woman—he can't deny it. She gets choked up and says, "You saw. That's why you were like that to me." Aw, no.
He tries to explain, but she says he must've laughed at her for running away like that after seeing her husband cheating on her, and asks why he didn't say anything and made her embarrassed.
Nora: "That's why you were acting like a friend and being nice, when you hated me before that. Because you felt sorry for me?" He tries to get her to come inside so he can explain, but she shakes his hand away and runs off.
He goes running after her down the street, shouting that she's got it all wrong. But she hides in the shadows and lets him run past her, believing the worst as she remembers all the times he said he was just helping her because he felt sorry for her.
Later, she sits in the dark at home and wonders tearfully how stupid he must think she is. And in the morning, she calls Sang-ye to say that she's quitting. Hyun-seok doesn't understand what he is to her that she'd be upset enough to quit her job.
He calls and she ignores it, but he tracks her down on campus in no time, like a proper stalker. She tries to scurry out of the computer lab before he spots her, but he cuts her off outside.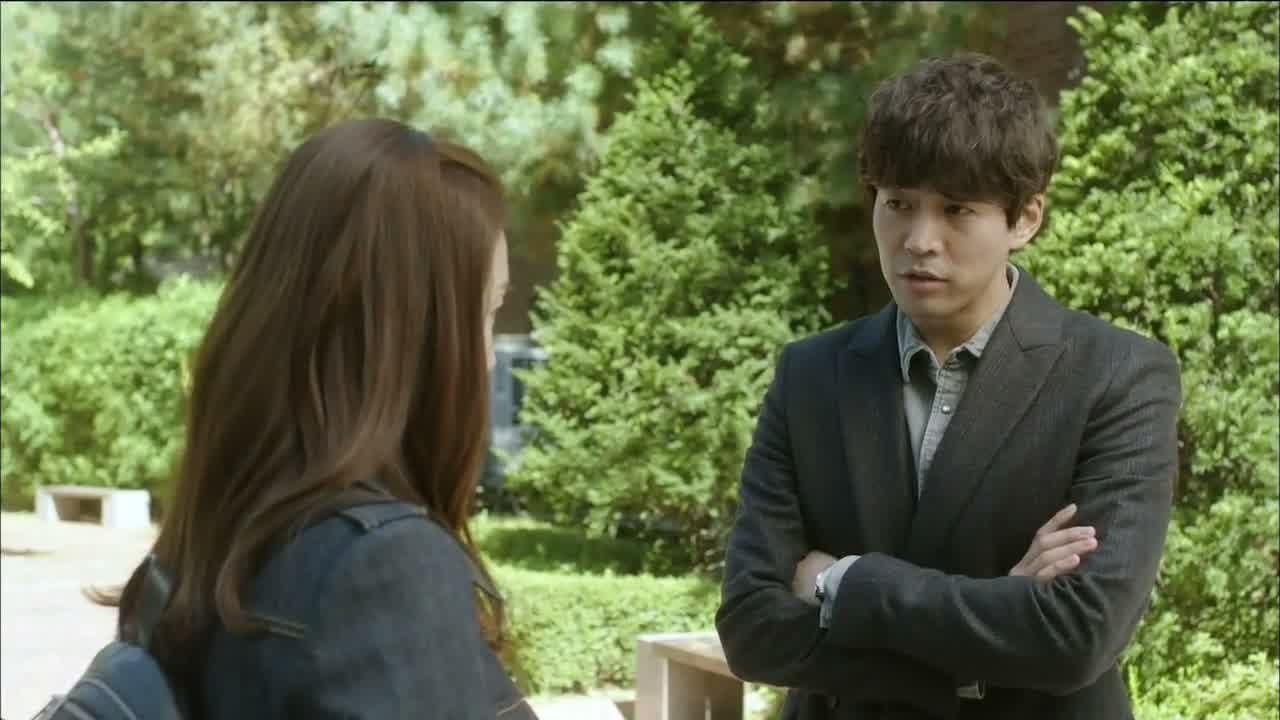 He asks why she'd quit over something like that, and says it hurts his feelings that she'd avoid him like this when they're friends. She says that she's the one who's uncomfortable and tell him to find someone new, but he refuses and tells her he's going to wait for her to show up to the audition tonight.
She gets a call from Yi-jin offering to let her know about a part-time job, and walks away without giving Hyun-seok an answer. Hyun-seok plops down on a bench in frustration, and happens to witness a fight between Min-soo and Hye-mi.
Hye-mi is upset that Min-soo won't tell her what's going on with him lately, and Min-soo just asks for some time to figure things out, promising to tell her later. They just go round and round in circles, until finally Hyun-seok gets up and counsels them, not knowing at all who they are.
He tells Hye-mi that guys go into a cave when they have a problem, and tells her to just be patient because her boyfriend will eventually crawl out of the cave and tell her what's going on. He tells Min-soo that telling his girlfriend nothing makes her just assume the worst, and she's asking to have her feelings acknowledged.
He puts his hands on their shoulders like some dating guru and says that men and women are this different… and also difficult. It's funny, given how bad he is at his own love life.
Yi-jin tells Nora about a part-time job at a friend's gallery that's opened up, and Nora asks why she's finding her a job. Yi-jin says it's simply because she was looking for one, and starts asking her all sorts of questions about why she's working.
Nora cuts her off by addressing her as Kim Yi-jin-sshi, and notes that this must be difficult for her. Nora says that it doesn't matter who she is or why she came to school: "You can have Kim Woo-chul." OMO.
Yi-jin's jaw drops, and Nora says she knows who she is and why she's doing this. We flash back to their last encounter in the bathroom, when Yi-jin was stalking her that day. Nora sees that "Cousin Oppa" calls, and Yi-jin hurries outside with her phone.
Outside, Yi-jin asks why Nora is working for Hyun-seok, and offers to look into an additional position for her if she wants it. As Nora watches her go, she gets a strange feeling and remembers the number that flashed when Cousin Oppa called, and checks it against Woo-chul's number in her own phone.
It's a match. And so is the purse Yi-jin is carrying—it's the same one she saw Woo-chul holding at the theater. She even remembers passing by Yi-jin that day when she stole Hye-mi away to save Min-soo from getting caught.
Back in the present, Yi-jin tries to act innocent, but Nora tells her about the matching phone numbers. Nora asks why she's asking her all this stuff, and if she still hasn't heard from Woo-chul that they're going to process their divorce.
This is clearly news to Yi-jin, and Nora says that she agreed to push it until the end of July because Woo-chul needed to confirm his family status with the university. Judging from Yi-jin's confused reaction, that was a bullshit excuse, and both women realize they've been lied to. Yi-jin is flabbergasted at Nora's nonchalant offer to let her have Woo-chul, which doesn't jive at all with her being the hanger-on in their marriage.
Nora goes straight to Woo-chul's office and calls him out on his lie, and says that she's just met with "your woman Kim Yi-jin." She says she doesn't really care why he lied to prolong their marriage, and asks to go to court right now.
He flails and says that he delayed things because he determined that she needed more time, and finally Nora yells, "Stop it!" She says he does everything according to his own selfish perspective, and that he has narcissistic personality disorder, quoting her intro psych class. She asks him not to stall any longer, and leaves him totally spun around.
He can barely process what just happened, and wonders how Nora found out about Yi-jin. All he can think is that Hyun-seok told her, and storms over to his office to grab him by the collar and accuse him of meddling.
Woo-chul thinks that Hyun-seok is the one who saw them at the theater and told Nora all about it, while Hyun-seok is shocked to hear that Nora knows about Yi-jin. Woo-chul wants to know what Hyun-seok coached Nora to say, because otherwise she'd never be the first to shove divorce papers at him. YAAASSSSSS.
Hyun-seok freezes and just repeats, "Divorce papers? Nora… asked for a divorce? When? When?! Did Nora really decide to get a divorce?!" I'm flailing right now.
Woo-chul walks out of there stunned speechless, and realizes that Hyun-seok knew nothing about this, and that he really meant it when he was trying to help them patch up their marriage. And then it dawns on him: "He sincerely likes her?"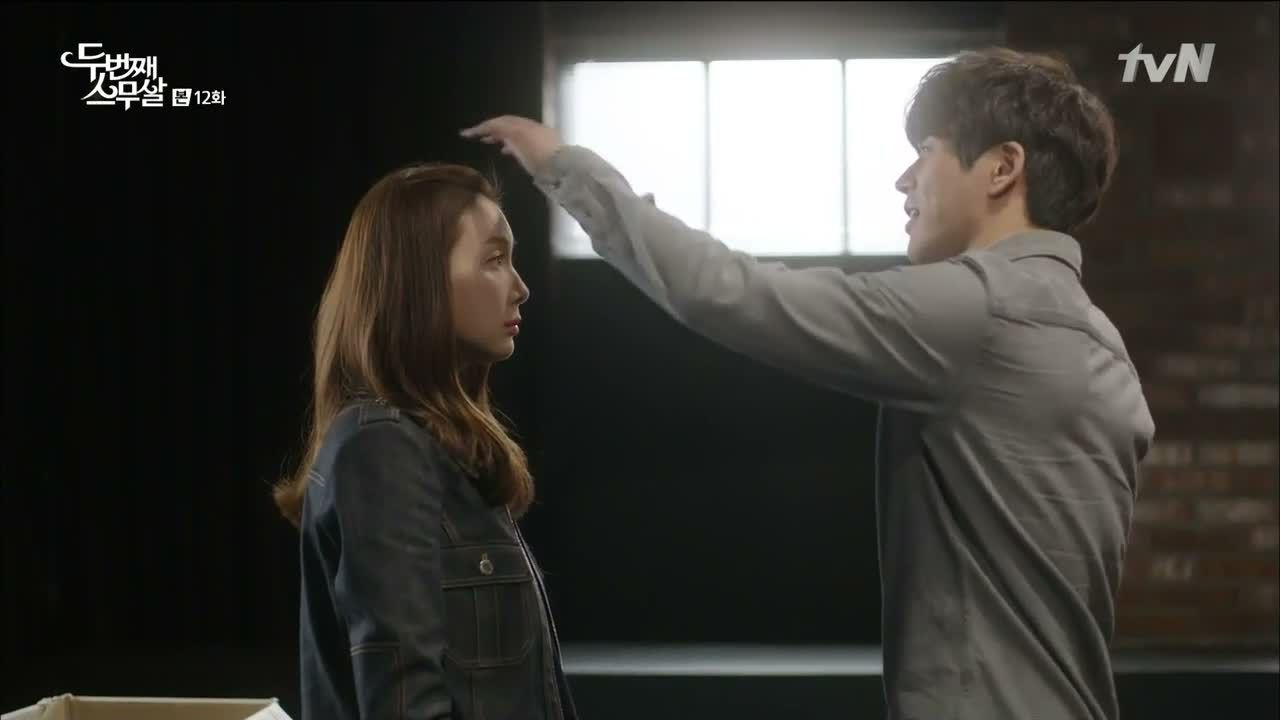 Hyun-seok takes a moment to process this monumental news, then calls Nora repeatedly, begging with texts for her to answer the phone. She finally does, and he pleads with her to come to work because they desperately need the help. He whines, "You said we were friends! You said you were thankful I came back as your friend!"
She doesn't reply, but it works because she runs over to help out and save the day. They get through auditions, and Hyun-seok pats her on the head as he tells her that she did a good job. Aw, he means her deciding to leave Woo-chul, doesn't he? She just wonders what's gotten into him when all she did was show up to work.
He walks out with her, insisting that he has somewhere to be and is taking the bus too. She tells him that she's still quitting the job and lies that she found other work already, but he's already heard from Seung-hyun that she hasn't.
He swears that he's not that good a person to do all of this just because he felt sorry for her, and that even when he thought she was dying, or when he found out about her marriage, he's never once pitied her.
He says that she's a very important person to him, and he did everything because he likes her (in this case the nuance is a little vague, more like "I like you as a person"). He says that he was concerned and got angry all on his own, "Just like a long time ago."
She doesn't understand what he's saying, so he hands her his old keepsake box to open when she gets home. Eeee! She asks what it is, and he calls it: "Proof that I don't pity you. Proof that you're a cool woman. My precious memories."
He says that he was planning to keep this to himself forever, but she's being so stubborn about this that he's giving it to her. He puts it in her hand and says, "Remember the you from this time as you live from now on." He tells her to come ask him later why she became this person to him, and promises to answer.
Meanwhile, Woo-chul stares at his divorce contract and comes to a decision… and rips it up. Oh nooooes.
Nora takes the box to a nearby park bench and opens it up. She smiles to see a mixtape with all her old favorite songs, and takes out the little card inside. We hear Little Hyun-seok's voice reading the card aloud: "At first I was happy just to be your friend, but now I'm not. Ha Nora!!! I like you."
And then, she hears present-day Hyun-seok's voice saying, "Ha Nora, I like you," and looks up.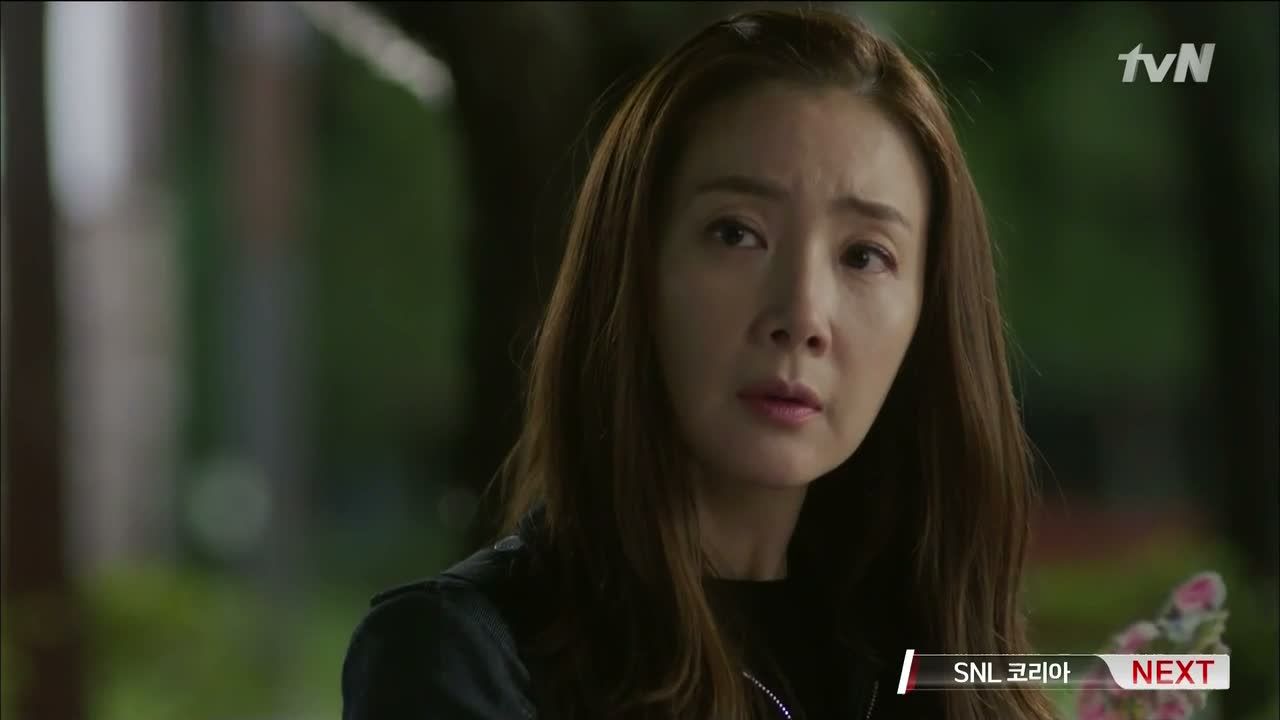 COMMENTS
Oh, what a relief. I was so scared that the angst would continue, but we were given just the right amount that I could handle. I don't know what I would've done if we didn't end on a high note, and if their misunderstanding had lasted a whole week. Probably write some angry letters. Or go on strike. But because it was cleared up in the course of the episode, I can step back and appreciate what it does to propel our characters forward in some crucial ways. It's always hard to see Nora struggle with her already shaky self-esteem, especially when she thinks that Hyun-seok is pitying her for being played by Woo-chul. And it's complicated by the fact that she's developing feelings for him, which only increases her embarrassment. They're both stuck in a loop where neither thinks they mean anything much to the other, when in fact the reverse is true. I was so frustrated when he fiiiiiiinally learned about the divorce in the worst way possible—from Yi-jin's warped perspective where Nora is still in love with her cheating husband and clinging to him. That is so not the way I wanted him to find out.
But then hearing the truth straight from Woo-chul made up for it in the end, because there's no misunderstanding the situation when Woo-chul is the one freaking out over Nora asking for the divorce. For Hyun-seok, that matters far more than the fact that they've been living as a divorced couple in practice, because he thinks Nora's been in love with Woo-chul all this time. It's Nora's feelings that he cares about, and it's a huge relief that he finds out the one major assumption that he's had wrong all this time—that Nora wants to stay in her marriage.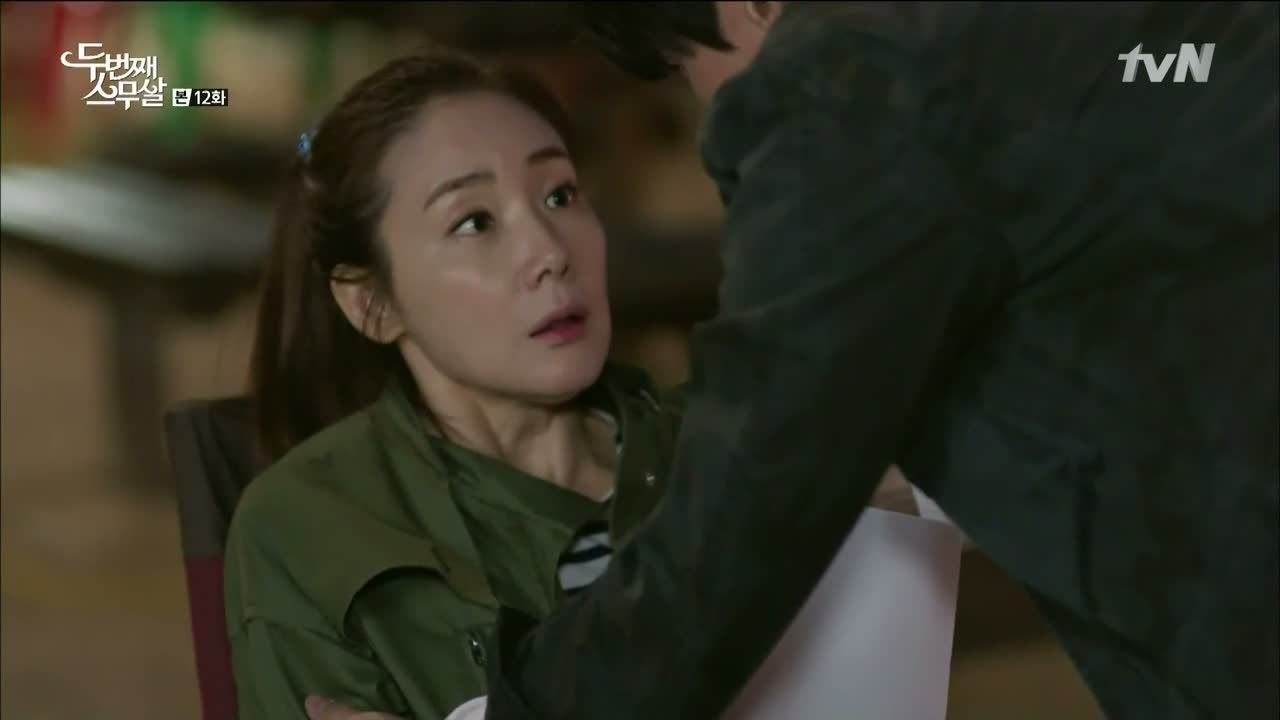 It was even a relief to have Yi-jin learn the same thing, because I feel bad for her a lot of the time. It felt freeing to have everyone address the truth so plainly, after all the secrets and sneaking around. There's also a huge satisfaction in seeing Nora so calm and poised and above it all when she confronts Yi-jin and tells her to keep Woo-chul, like he's leftovers that she's done with now. I was so mad at him for getting her fired from her job over his own stupid pride, and now that he seems like he's going to fight the divorce, I hope that Nora is done cutting him any slack whatsoever.
The confession is enough to keep me on a happy cloud until next week, because now Nora and Hyun-seok can stop with the assumptions and the doublespeak, and maybe even say what they feel. In typical Hyun-seok fashion, he doesn't even confess wanting something in return—he just wants her to know how awesome she is and that he's thought of her that way for twenty years, all to make her believe that she's not some charity case. I love that he gives her the box and says it's for her to remember who she was back then, in the hopes that she'll live the rest of her life as the original sparkling Ha Nora. It's just the kind of confession that I expect from Hyun-seok, because he loves her in that perfectly perfect way where he's just a fan of who she is and roots for her to be happy. Sure, Oppa's a little grumpy, but he cooks, he cleans, and he lets her win at Go Stop when she's having a bad day! I think he deserves to hear about those heart palpitations now, don'tcha think?

RELATED POSTS
Tags: Choi Ji-woo, Choi Won-young, featured, Kim Min-jae, Lee Sang-yoon, Twenty Again